This post brought to you in partnership with Entenmann's.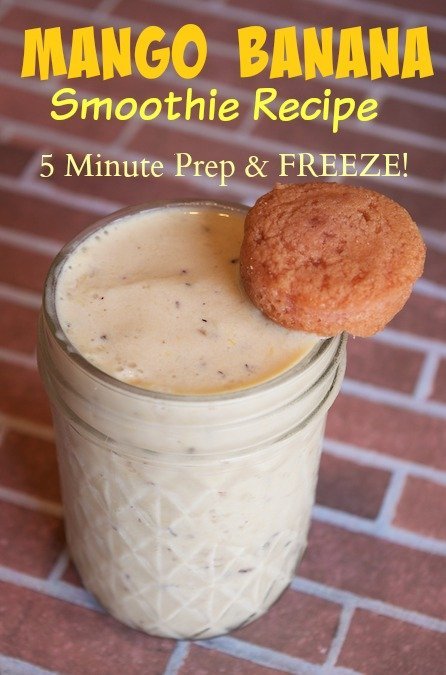 Insane pretty much sums up my life right now – I'm out of town 21 of the next 30 days and then we're moving out of state on day 31. A little nuts right?! So I've doubled down and made an effort to not get stuck in the rut of buying the same food all the time – who wants repeat dinners every night for a month!? Or snacking on the same bag of pretzels all month long? My kids love making their own smoothies and they LOVE Entenmann's Little Bites so I knew I needed a way to combine them in a quick fashion! This makes a FANTASTIC pick-me-up in 5 minutes or less! Or just grab a package of muffins to go with you!
Pssst – Entenmann's Little Bites Strawberry Yogurt muffins contain NO high fructose corn syrup or trans-fat! It's also a great source of Vitamin D & calcium!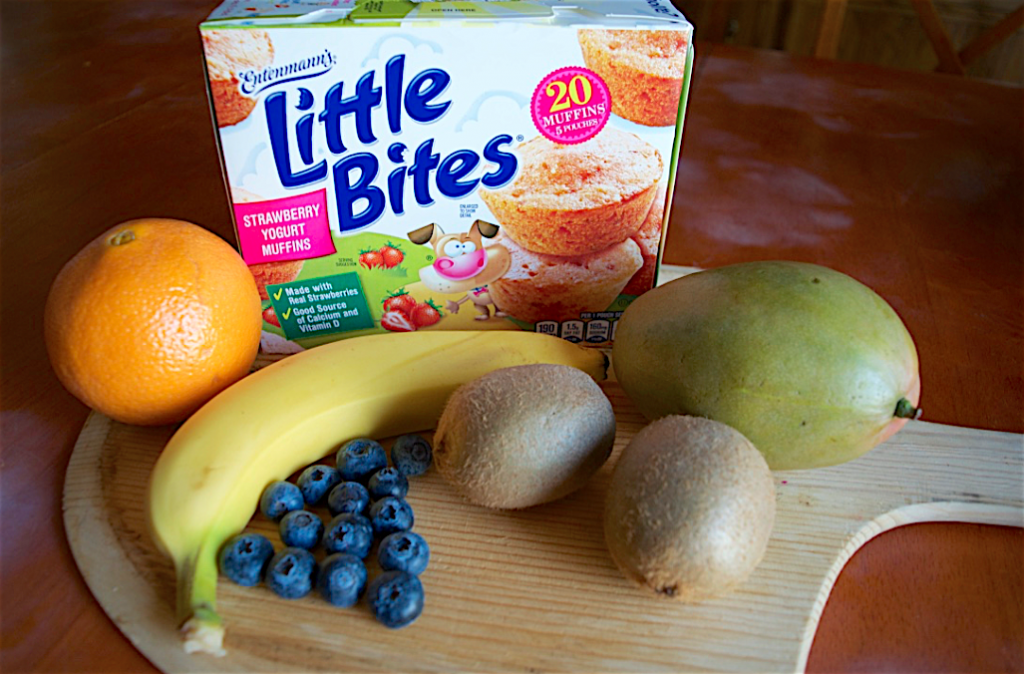 This takes 5 minutes or LESS when you need it! It just requires a little pre-prep whenever you have a few extra minutes! Just cut everything up and pop it into the freezer! Then grab a bag of these delicious Entenmann's Little Bites Strawberry Yogurt Muffins and add them on the side! (or see below on how to attach them to your glass!) The Strawberry Yogurt Muffins from Entenmann's are made with REAL strawberries!
Below is the recipe I created for this AMAZING Mango Banana Tropical Smoothie.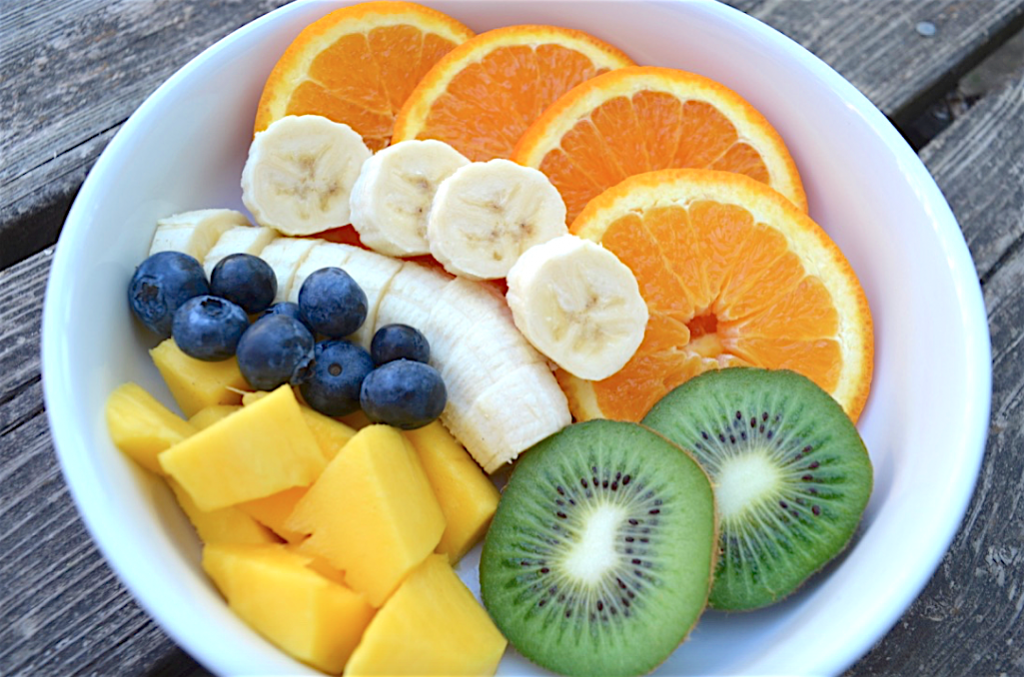 Mango Banana Tropical Smoothie Recipe:
1 package of Entenmann's Little Bites Strawberry Yogurt Muffins for garnish 1 banana sliced 2 slices kiwi 1 mango cut 10 blueberries 1 navel orange sliced 2 cups milk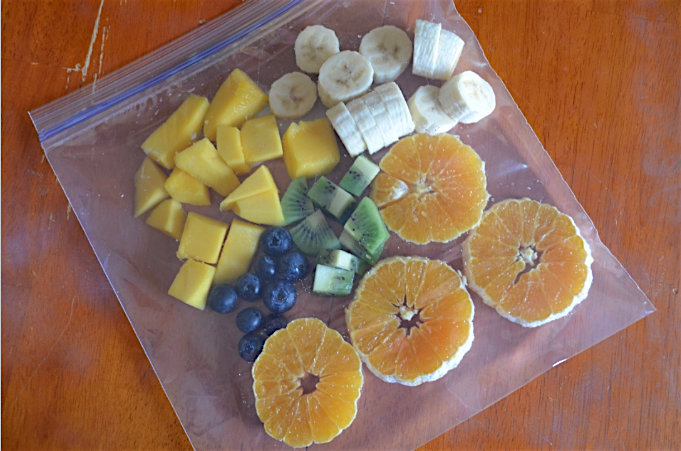 Cut all of your fresh fruit and place them in a ziploc bag. A quart bag will fit it all. Place in the freezer for later! This is GREAT because you can bulk cut up all sorts of smoothie flavors, fruit in bulk during U-pick season, etc.
When you're ready to make your smoothie just grab a bag of your frozen pre-cut fruit and dump into the blender with 2 cups of milk. Pour into a glass mason jar or glass of choice.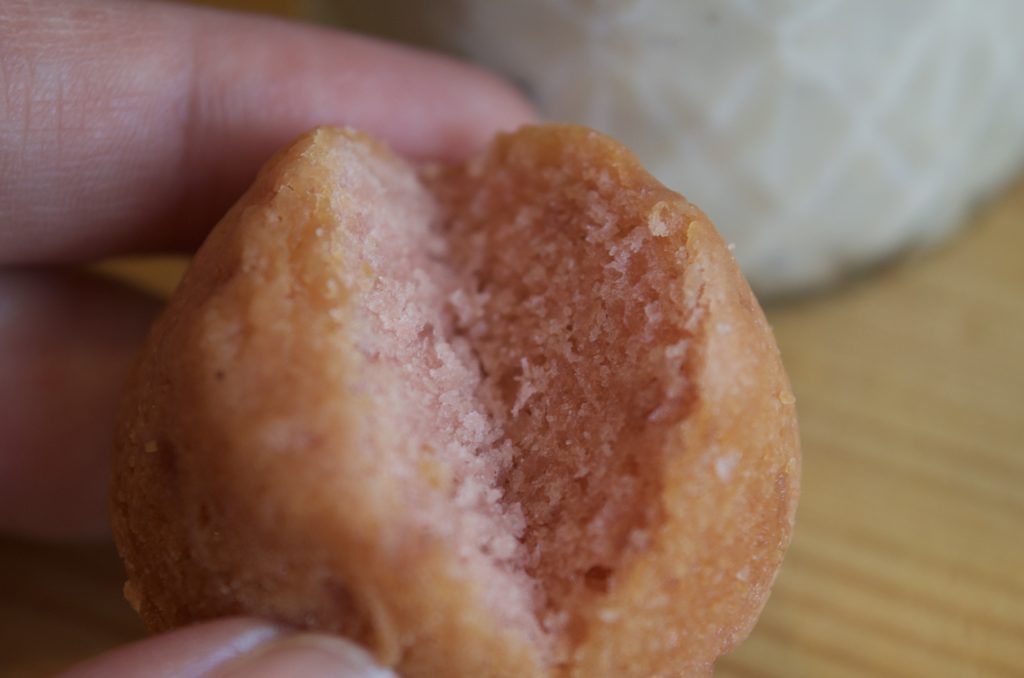 3. Open a package of Entenmann's Little Bites Strawberry Yogurt Muffins and cut a "V" shape into the bottom like I did above.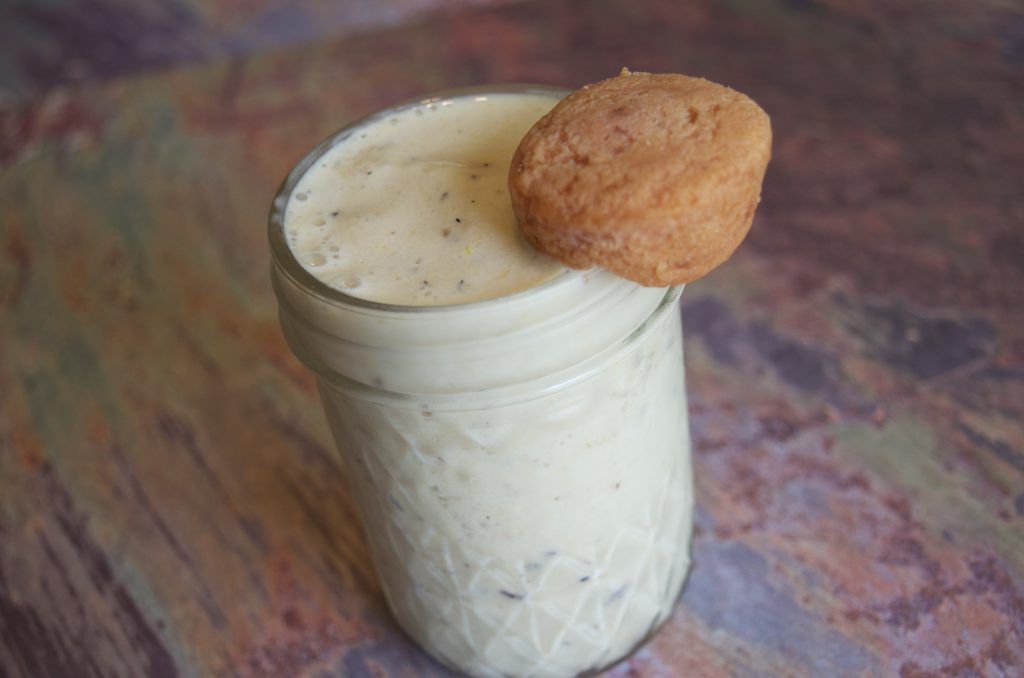 4. Place your Entenmann's Little Bites muffin(s) on the edge of the glass and you're ready to serve! You can also just place the muffins on a small place next to your smoothie and enjoy!
GREAT Times to GRAB your Muffins on the Go:
*Camping *After School Snacks *Sports Games & Practices *Road Trips & Travel *Busy schedules & in between Appointments *When you have less than 10 minutes for lunch!
Follow Little Bites on Facebook & Instagram for more yummy goodness!
GIVEAWAY CLOSED!
Congratulations Kimberly! 
One lucky winner will receive 3 $5 off (Entenmann's® Little Bites®) AND a $25 Visa gift card! TO ENTER simply LEAVE A COMMENT BELOW letting me know what you grab as a snack when you're on the go!
Giveaway open to US Residents only and ends on May 13, 2017 at midnight CST.  

Entenmann

's® Little Bites® is providing the $25 Visa gift card and (3) coupons for $5.00 off the purchase of any

Entenmann

's® Little Bites®. Winner will have 48 hours to claim prize before a new winner is chosen. Sorry no P.O. Boxes.