(Mostly) Free Edgar Allen Poe Printables, Activities, and Gifts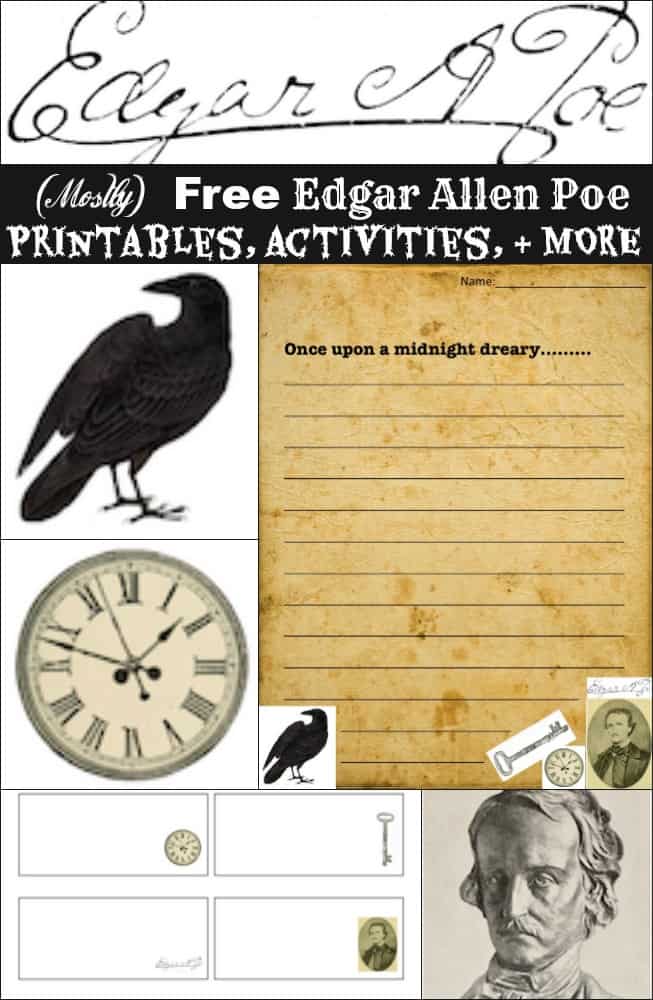 I have always had a special place in my heart for the dark and strange tales of Edgar Allen Poe and have found very little online in regards to using Poe for teaching lessons at home or school. (at least compared to other subjects) I'm still on the hunt for Edgar Allen Poe resources that you can use but below is a list I've started and will add to each time I find something for the collection! This video on Shmoop on The Raven was pretty awesome and my middle school son LOVED it!
FREE Edgar Allen Poe inspired Writing Template: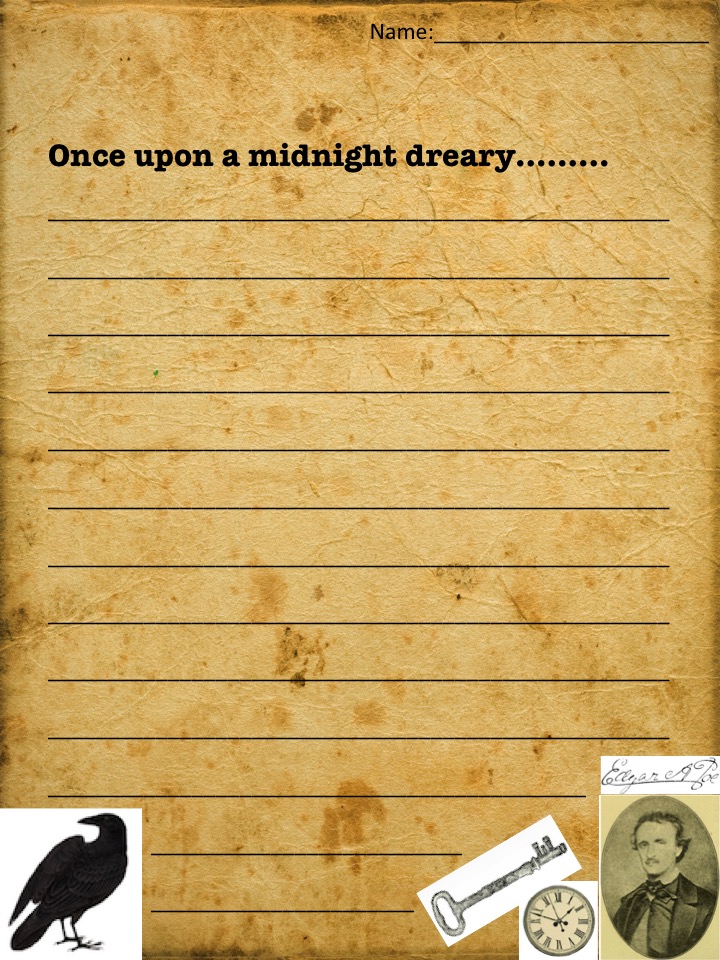 I made this simple The Raven inspired writing template for your Edgar Allen Poe activities and poems. You can just click on the file below and print it either black & white or in vintage.
FREE Poe Poetry Mashup Game: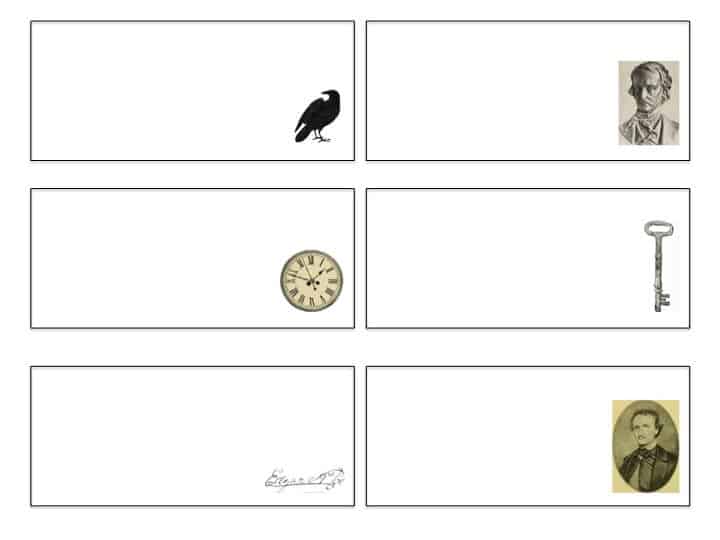 I also created this fun Mad Libs type Poe Poetry Mashup game for your classroom! Print enough pages so that each student will have one (or more) box to write in. (just one box per student, not the entire page per student!) There are many ways you can use this as a game or literary mashup in your classroom. The basic idea is to have each student write one sentence on their "card"/box. The teacher then collects all of the "cards" and reads them as a story in a random order.
Other (mostly) FREE Printable Edgar Allen Poe ideas: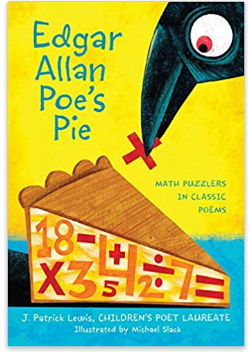 FREE 24×36 The Raven Printable art work
FREE Edgar Allen Poe Planner Stickers
FREE We Loved with a Love that was More than Love Print
Edgar Allen Poe's Pie: Math Puzzlers in Poems
Poe Timeline & Lesson Plans
FREE The Raven Printable Art Banner
Nevermore & Raven Printable Files
Raven Book & Candle Cover Printables
TPT Tell Tale Heart Newspaper Project
TPT Edgar Allen Poe Internet Scavenger Hunt
Edgar Allen Poe Gifts
Edgar Allen Poe Adult Coloring Book
Edgar Allen Poe Socks
Edgar Allen Poe Quotes & Writings Mug
Edgar Allen Poe Magnetic Poetry
Edgar Allen Poe Coasters
Tons of other ideas on Etsy