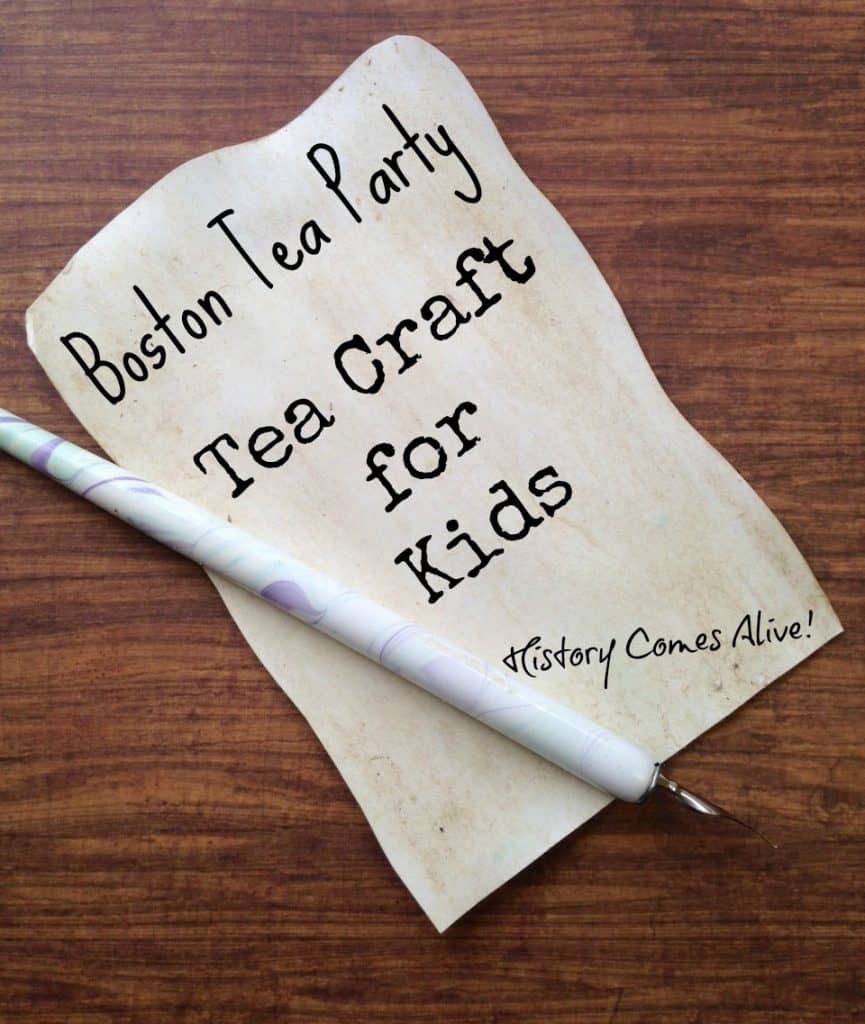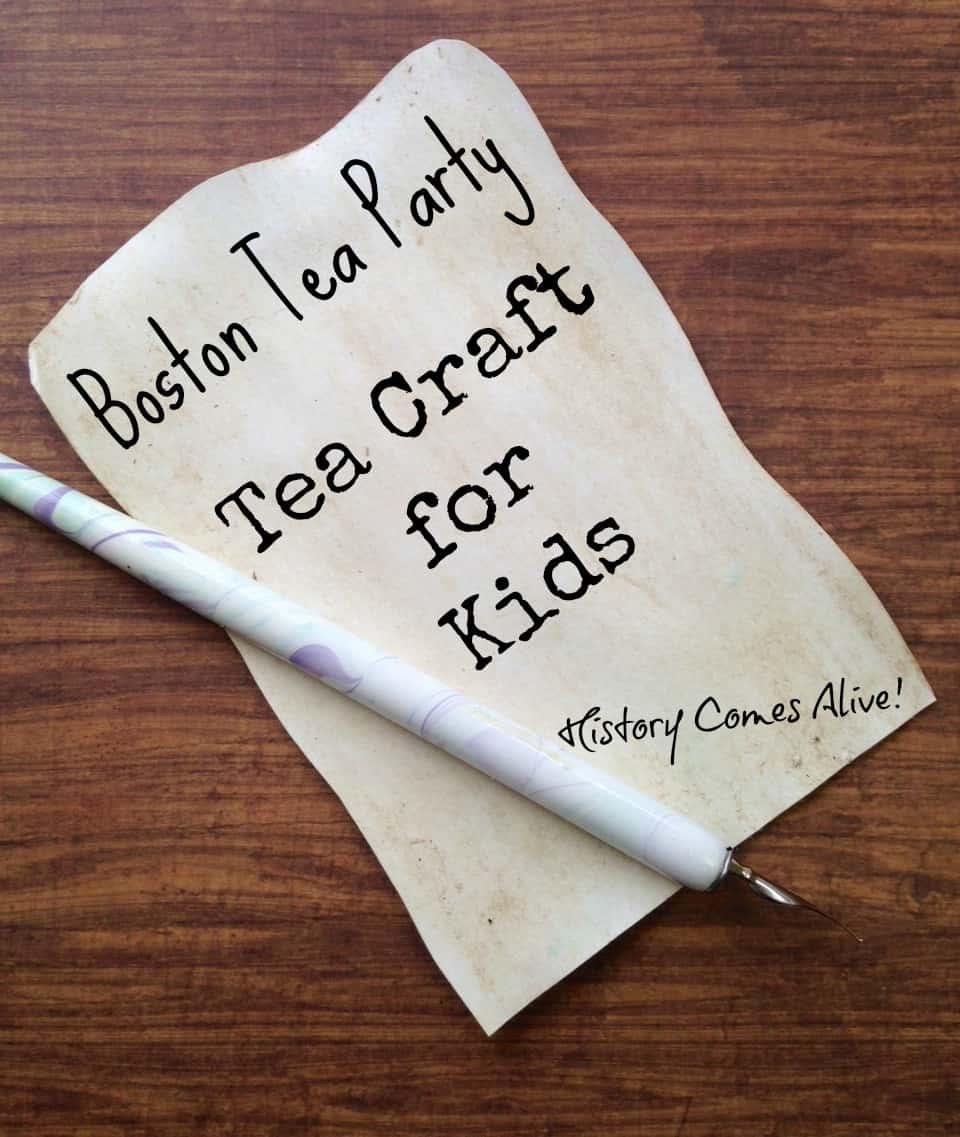 I have always been fascinated by the Boston Tea Party since I was a child. Perhaps just the imagery of chucking crates full of tea over the ship and turning the ocean into a big swirling cup of tea have entertained my thoughts even though we know it was not nearly that glamorous!
However, I do LOVE historically themed crafts for kids so this tea stained paper craft for kids is perfect to pair up with lessons on the Boston Tea Party.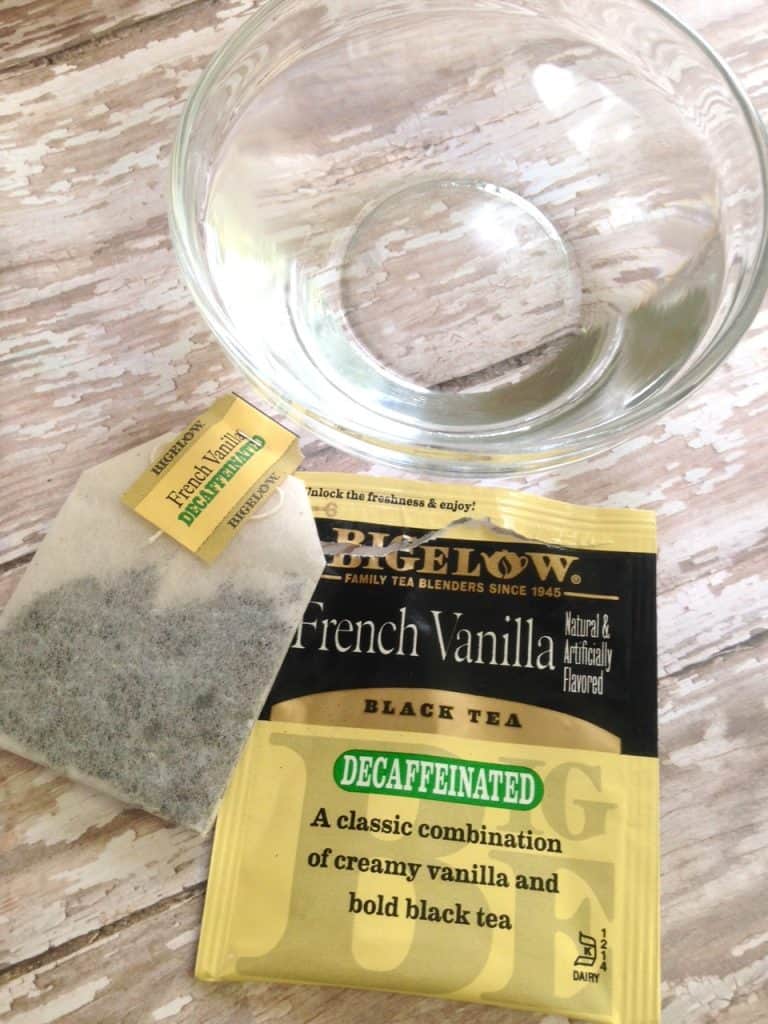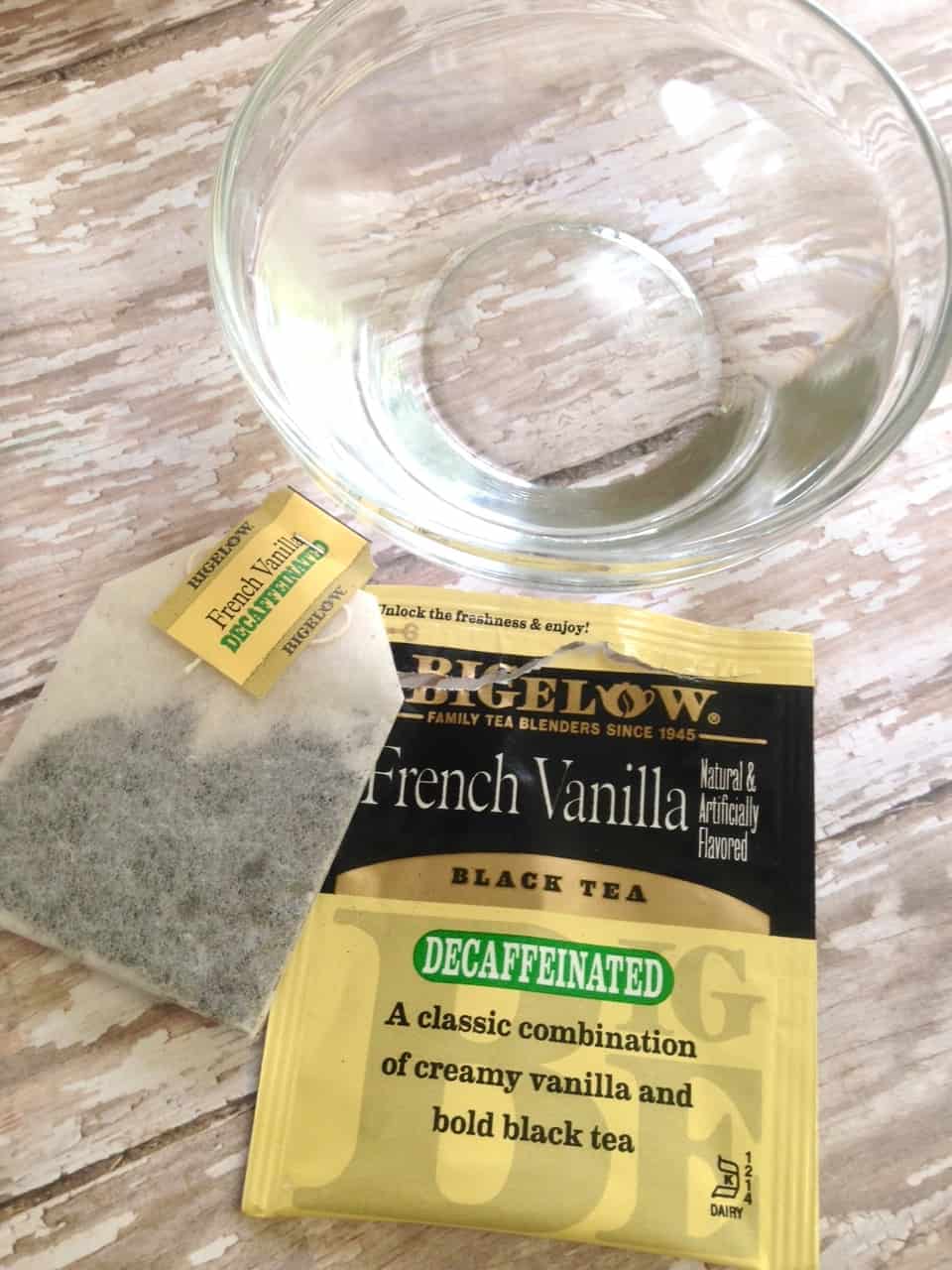 Begin by soaking several tea bags in hot water (make sure that it's not too hot that it will burn the kids however!). After the tea bags have been soaking in the warm water for about 5-8 minutes take one completely soaked tea bag and saturate a piece of white paper with it.
It's OK to soak the paper and don't worry if the tea bag breaks! Repeat until the tea bags have completely soaked the paper.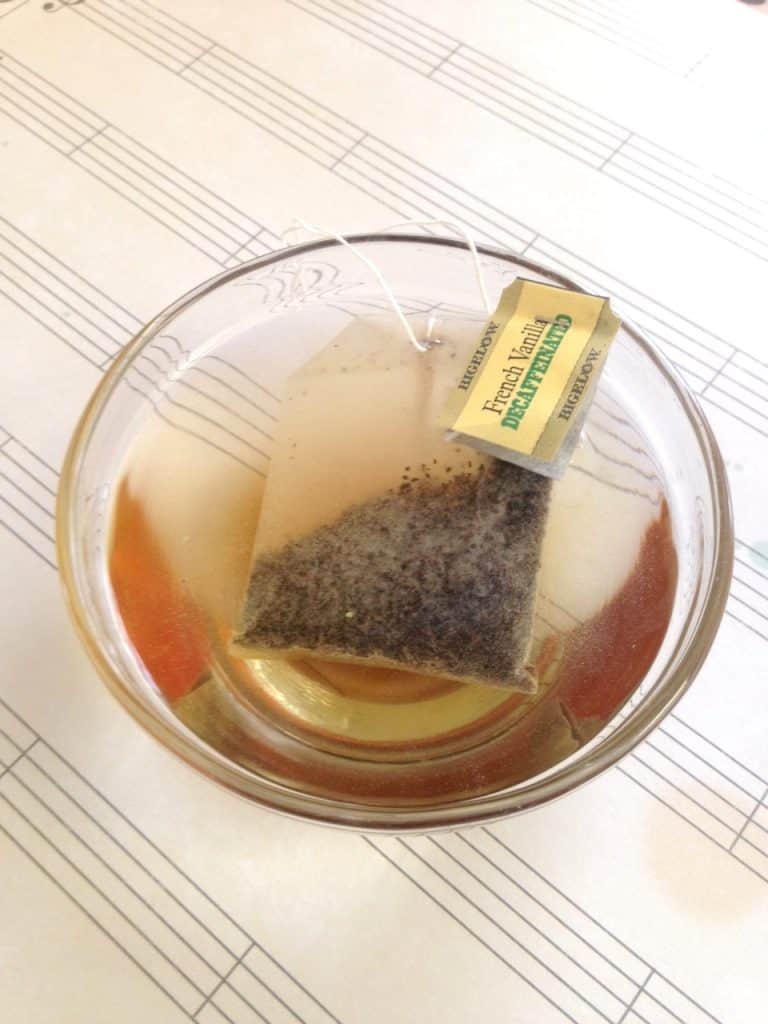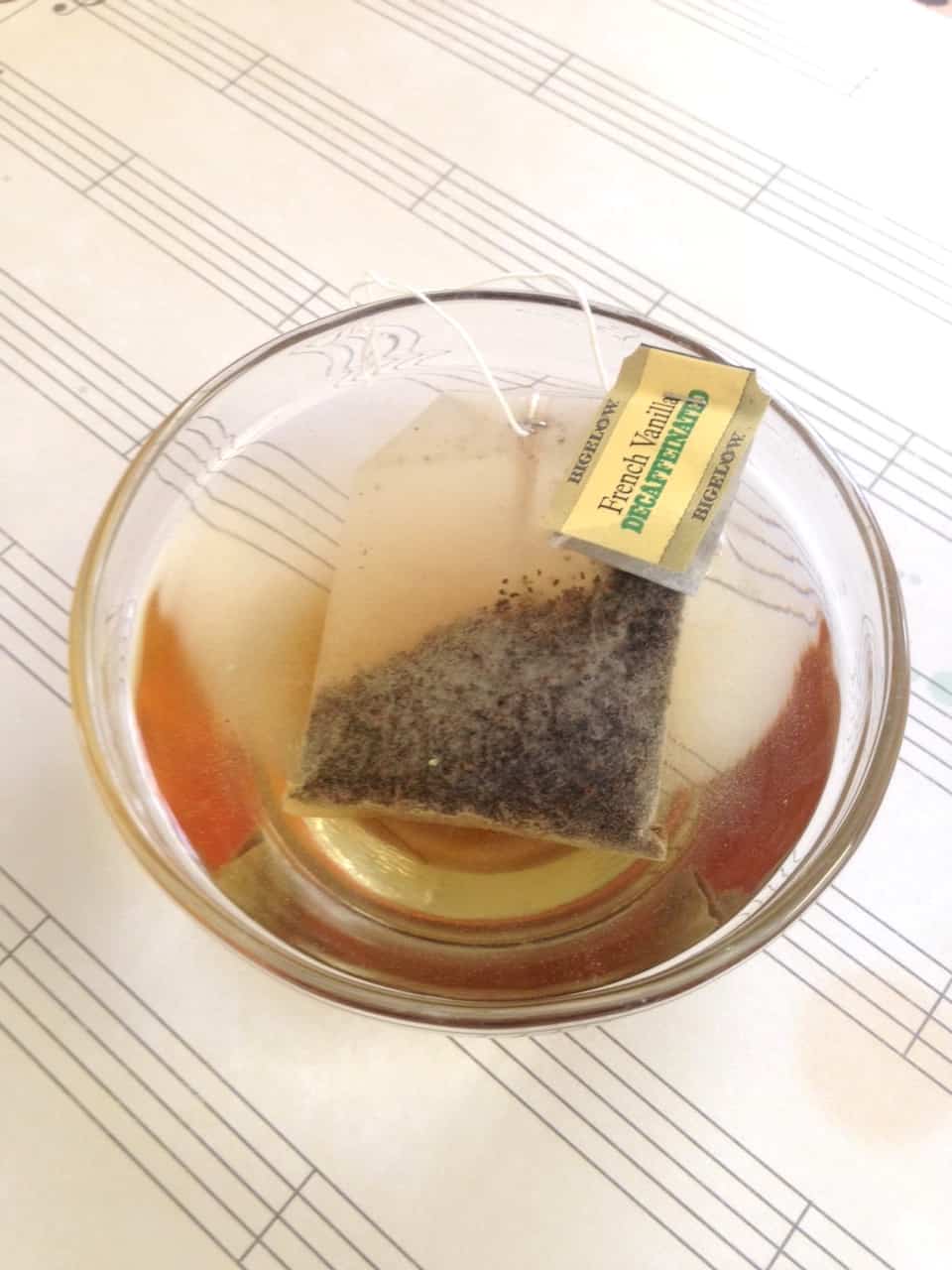 Another easy way is to have the tea bags and warm water soaking in a shallow pan – just insert the paper into the water for a few minutes but be careful not to rip the paper.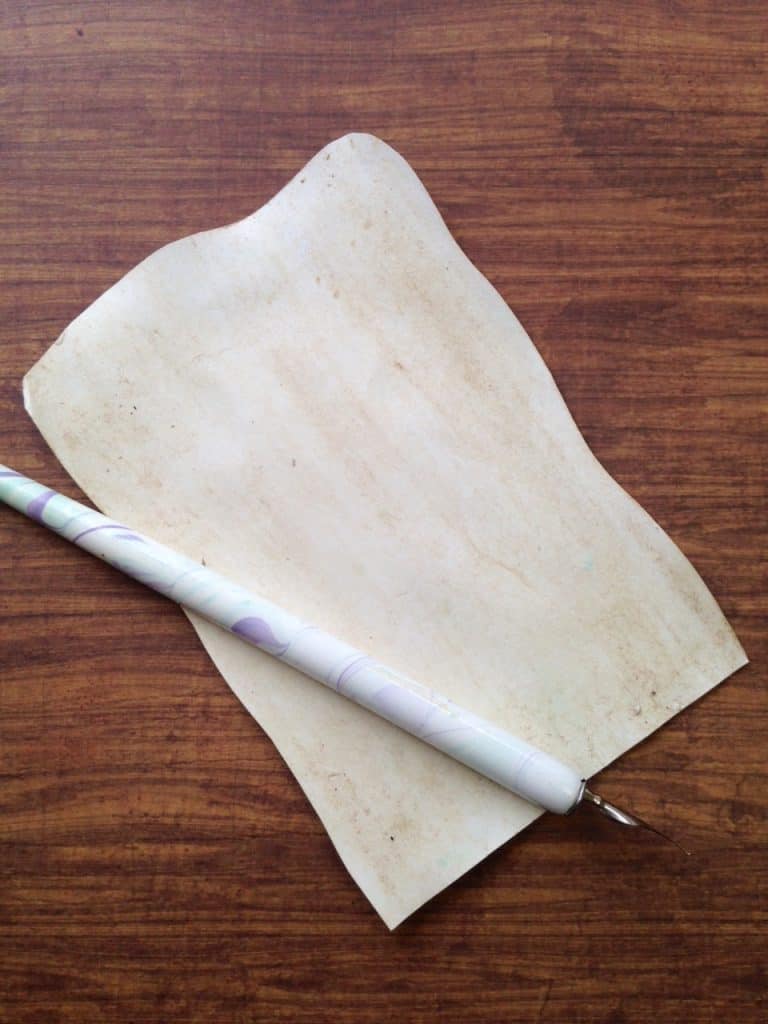 If you want the paper to look more antique carefully use a fork to rip of the edges of the paper. It will give it a nice uneven edge and will appear older and worn.
Let the paper dry and take a look at your creation! You can also tie in the history of how people used different things like plants to create natural dyes and try creating colored paper!