Learn about the Boston Tea Party with a Tea Craft for Kids
This post may contain affiliate links, view our disclosure policy for details.
I have always been fascinated by the Boston Tea Party since I was a child. Perhaps just the imagery of chucking crates full of tea over the ship and turning the ocean into a big swirling cup of tea have entertained my thoughts even though we know it was not nearly that glamorous!
Below I'll show you how to easily create your own tea-stained paper that you can write on! A great idea for re-creating old looking documents in history class in conjunction with learning about the this important time in history or simple as an interactive Boston Tea Party craft activity for kids!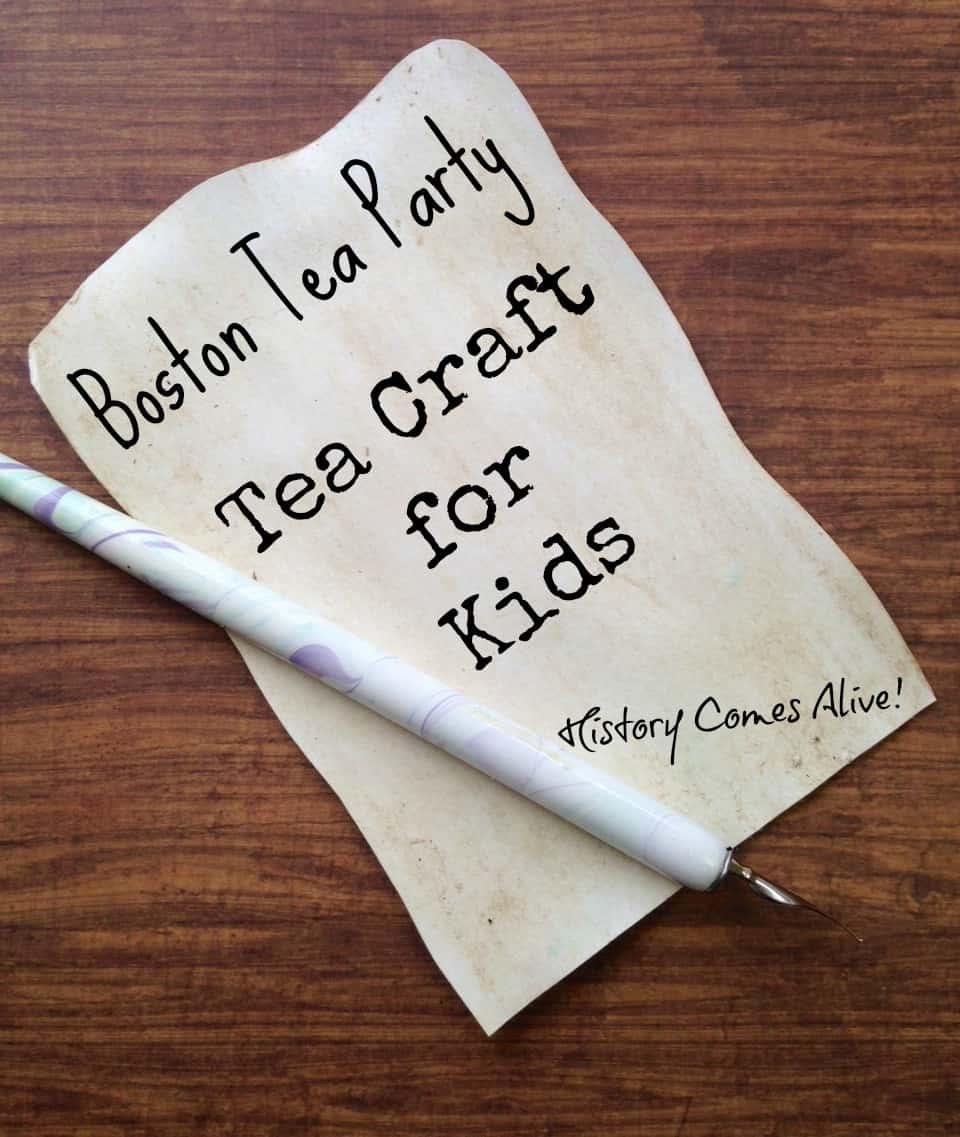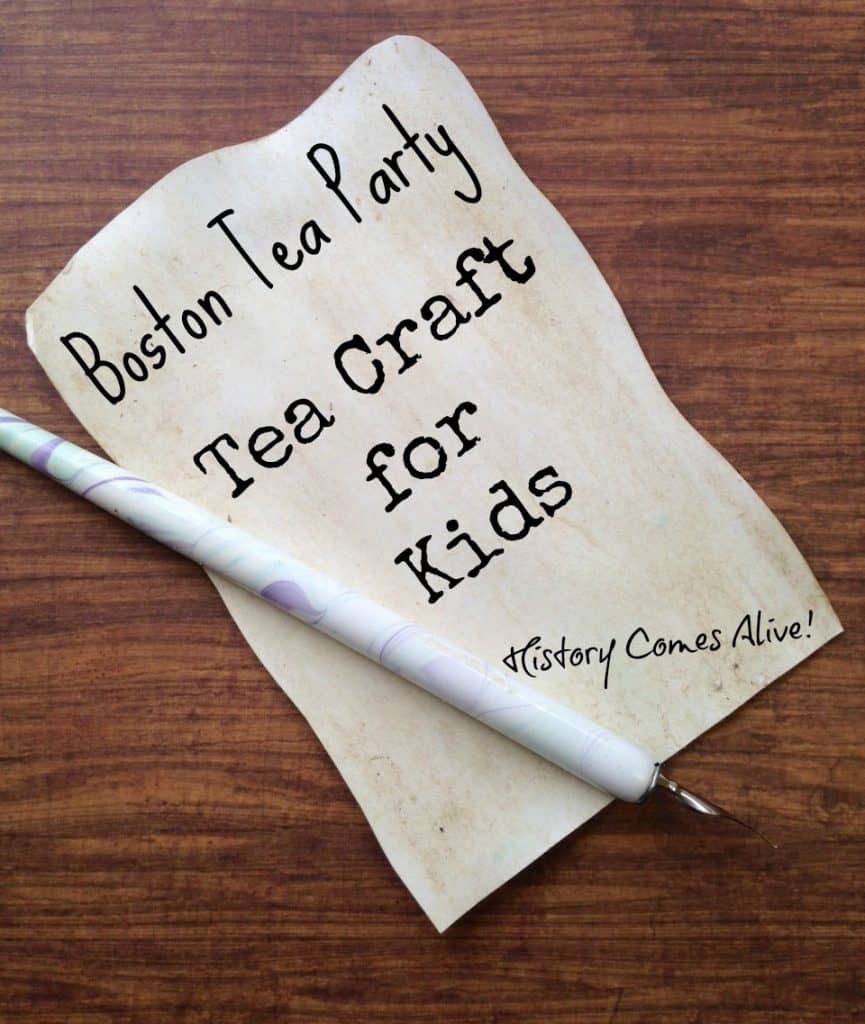 However, I do LOVE historically themed crafts and interactive activities for kids so this tea stained paper craft for kids is perfect to pair up with lessons on the Boston Tea Party.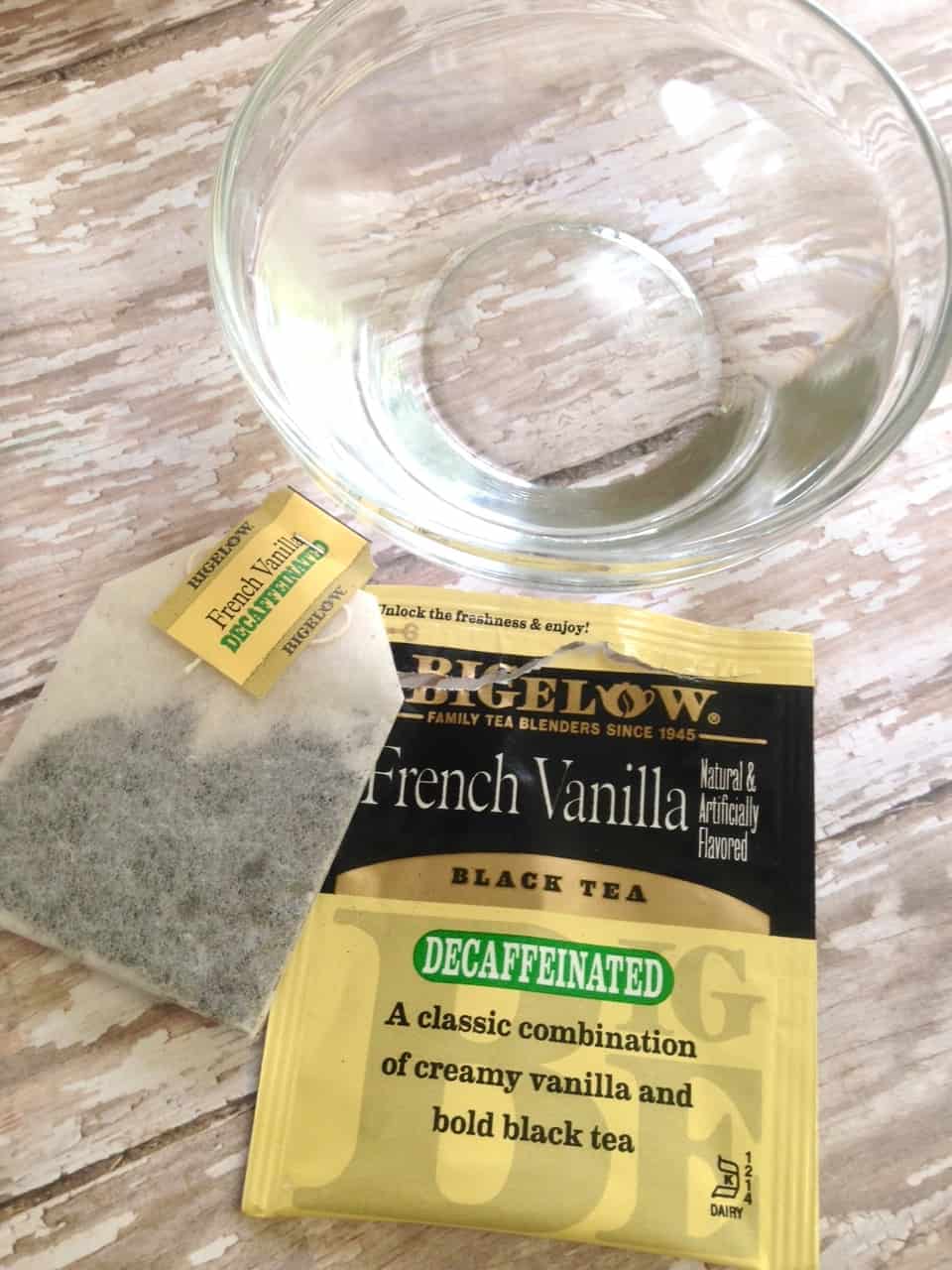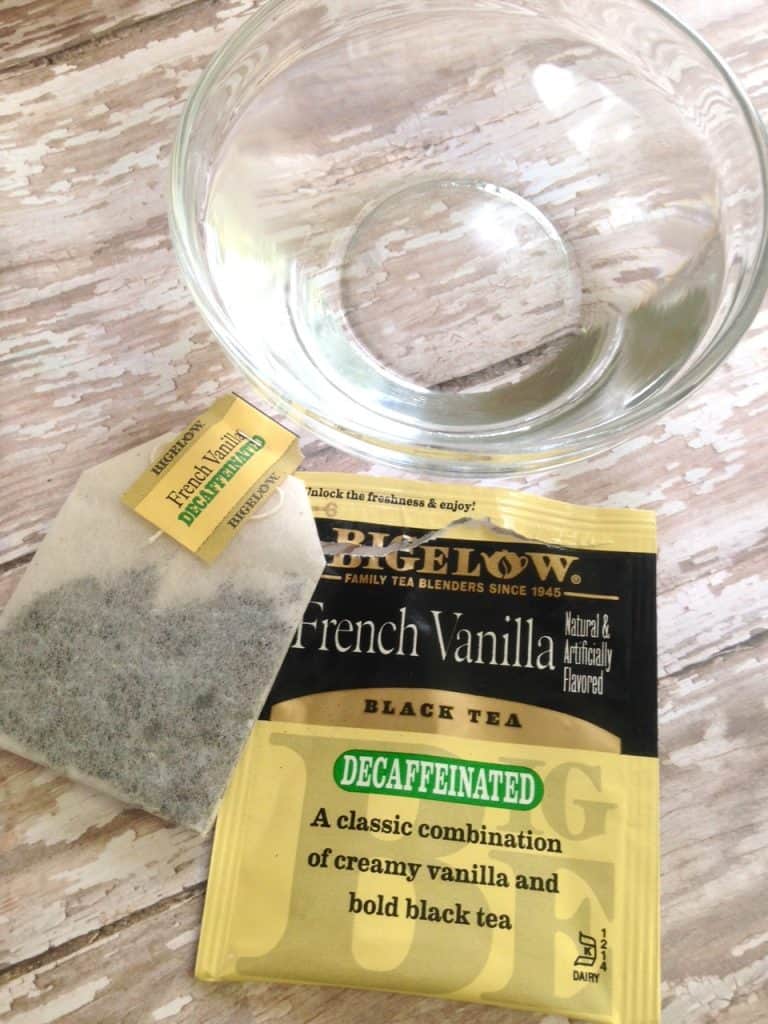 Begin by soaking several tea bags in hot water – hot tap water is just fine! Your water doesn't have to be boiling although that does allow the tea to diffuse quicker. After the tea bags have been soaking in the warm water for about 5-8 minutes take one completely soaked tea bag and "scrape" it along a blank piece of paper to saturate the paper with the tea bag.
It's OK to soak the paper and don't worry if the tea bag breaks! Repeat until the tea bags have completely soaked the paper.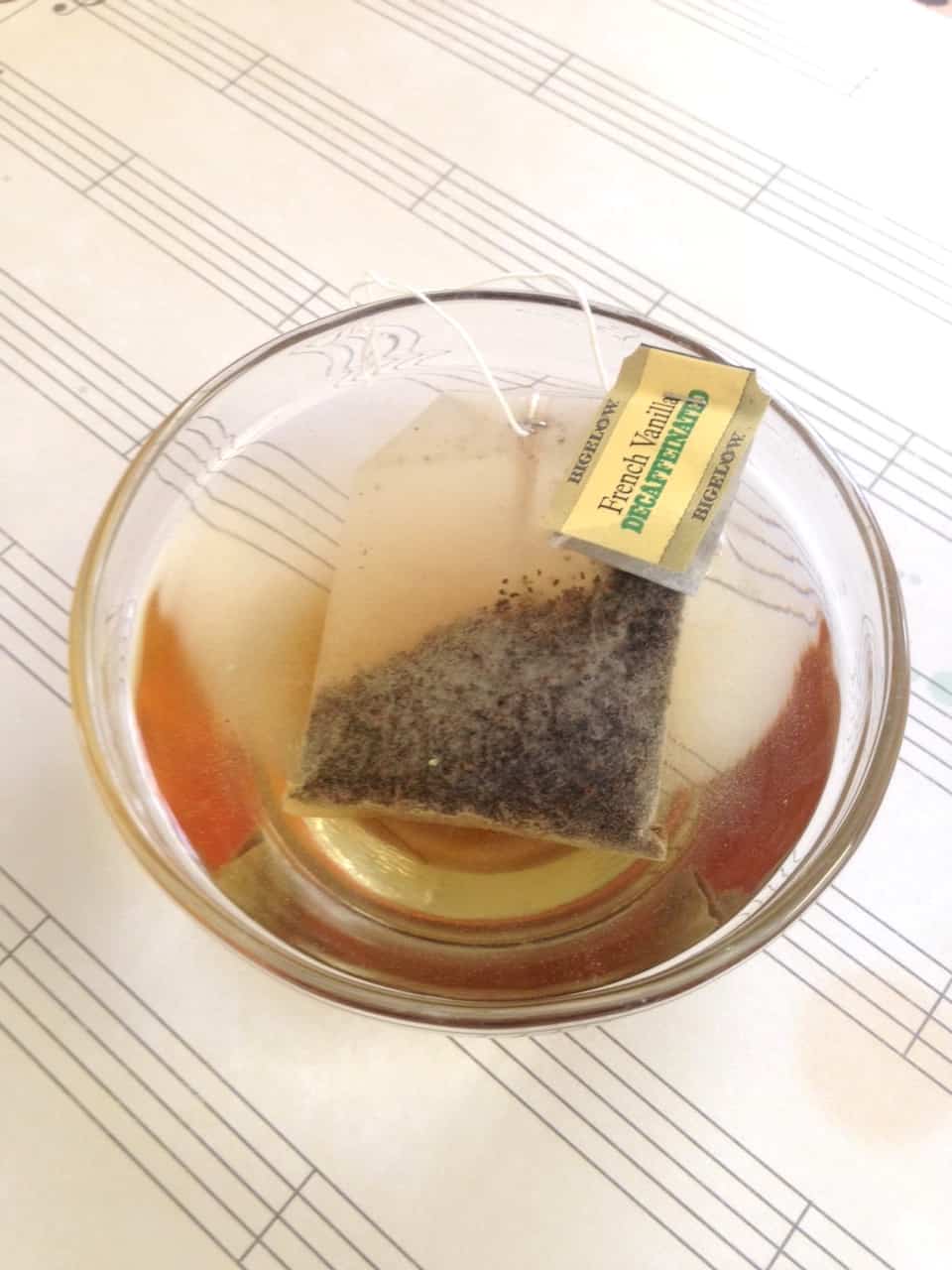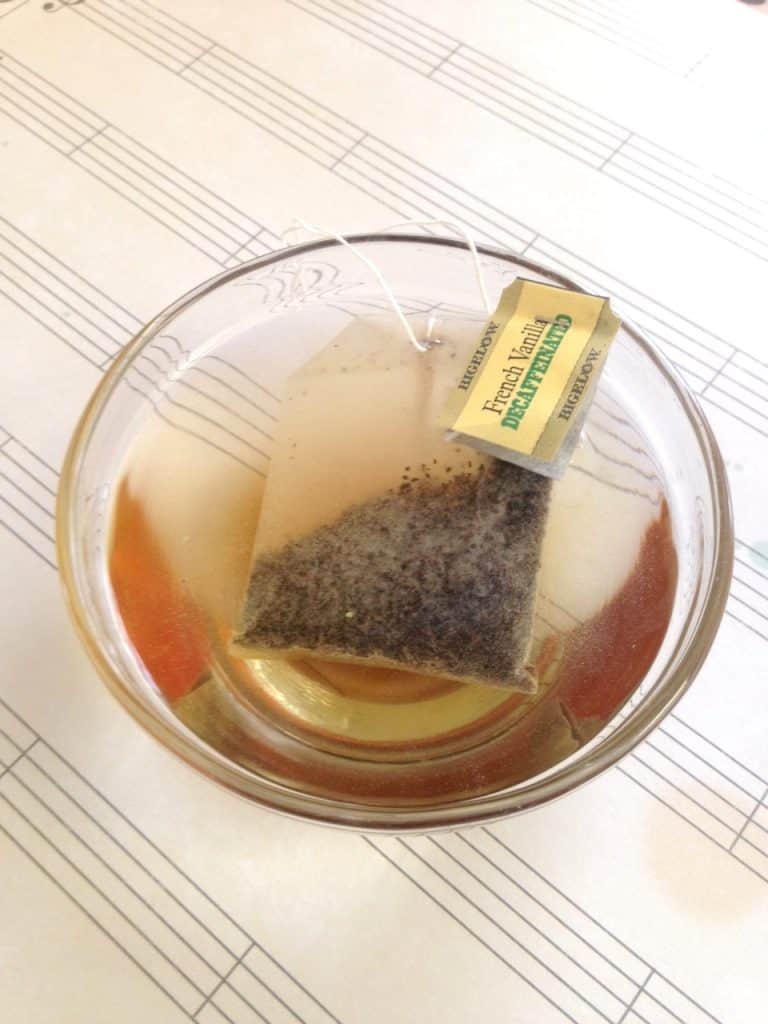 Another easy way is to have the tea bags and warm water soaking in a shallow pan. Let the tea bag steep as long as you want – the longer you steep it the more tea is diffused from the bag! Just insert the paper into the water for a few minutes but be careful not to rip the paper. You can let your kids try both ways and see which they like better!
This shallow pan method, however, tends to work better for older kids that are careful not to rip the soaked paper and willing to wait for it to dry longer! This is also a great way to dye or stain cloth too!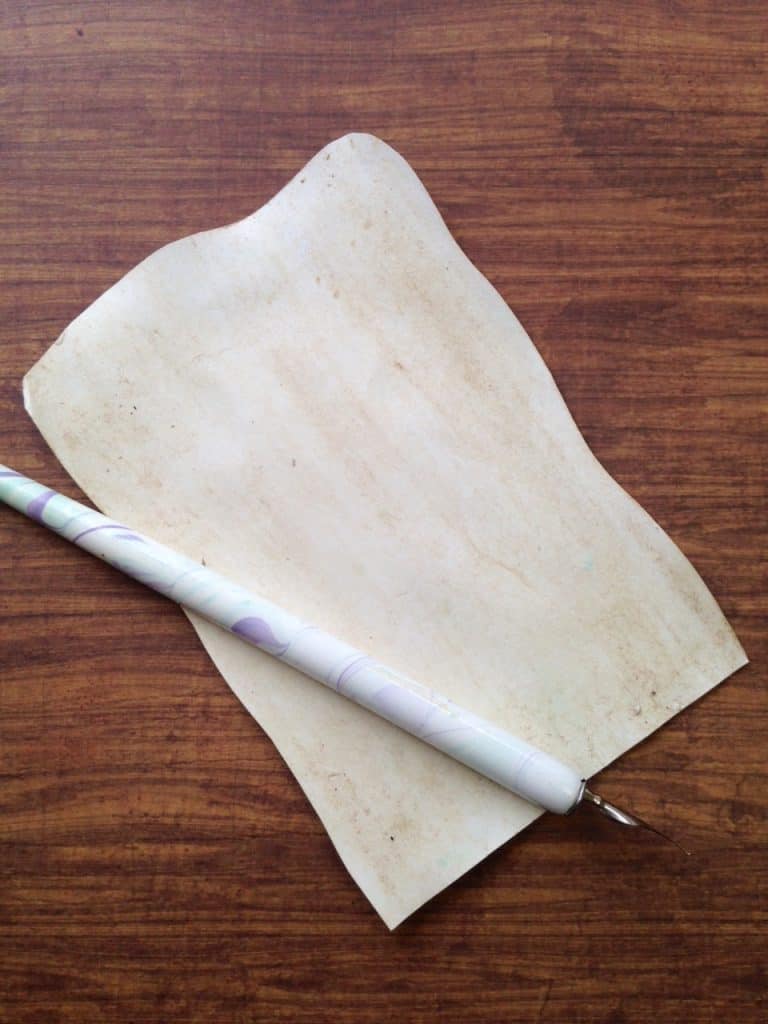 If you want the paper to look more antique carefully use a fork to rip off the edges of the paper. It will give it a nice uneven edge and will appear older and worn.
Let the paper dry and take a look at your creation! You can also tie in the history of how people used different things like plants to create natural dyes and try creating colored paper!
Check out our DIY tea bag felt project – NO SEW!