Felt Envelope Handwriting Practice Fun Idea
This post may contain affiliate links, view our disclosure policy for details.
Whether you're encouraging your kids to do some handwriting practice or make special little gifts for classmates Valentine's Day this fun no sew Felt Envelope craft can be used to hold letters, Valentine's Day cards, or just to craft for fun!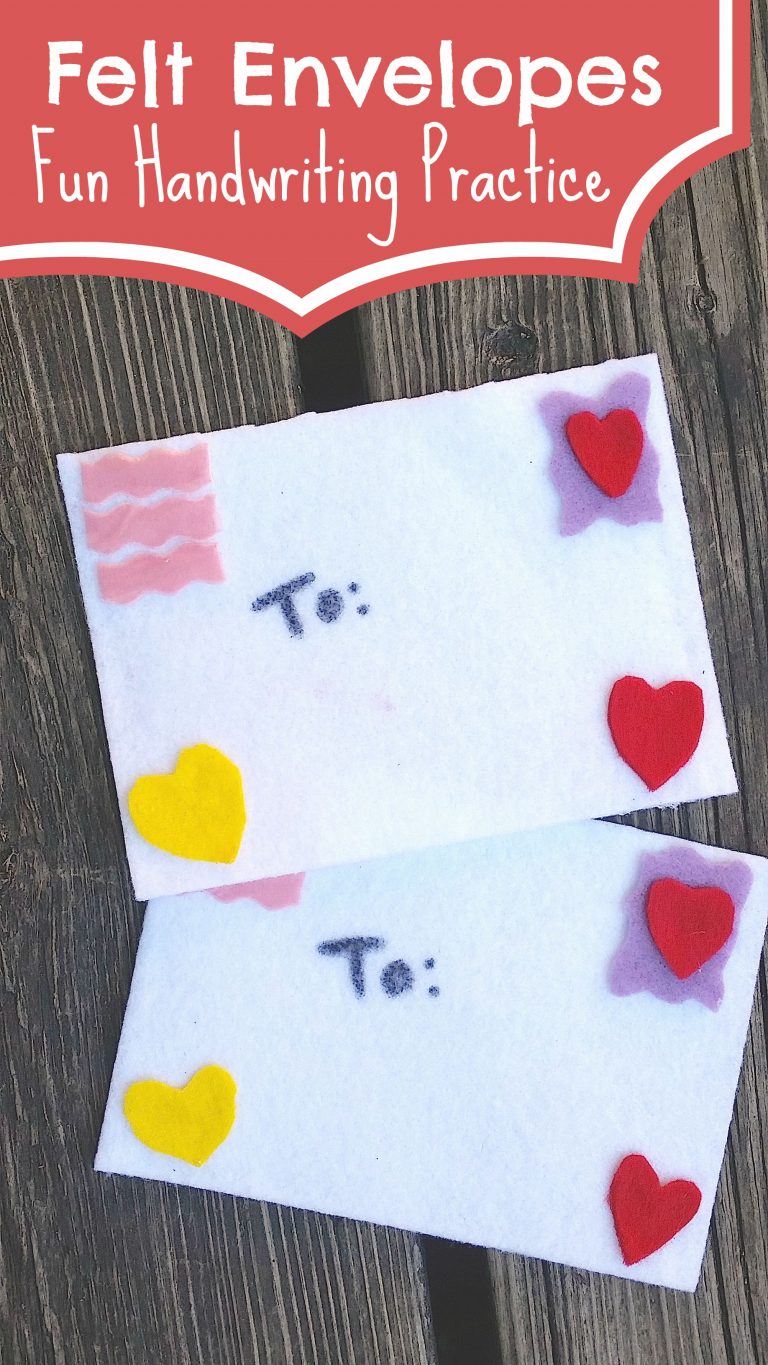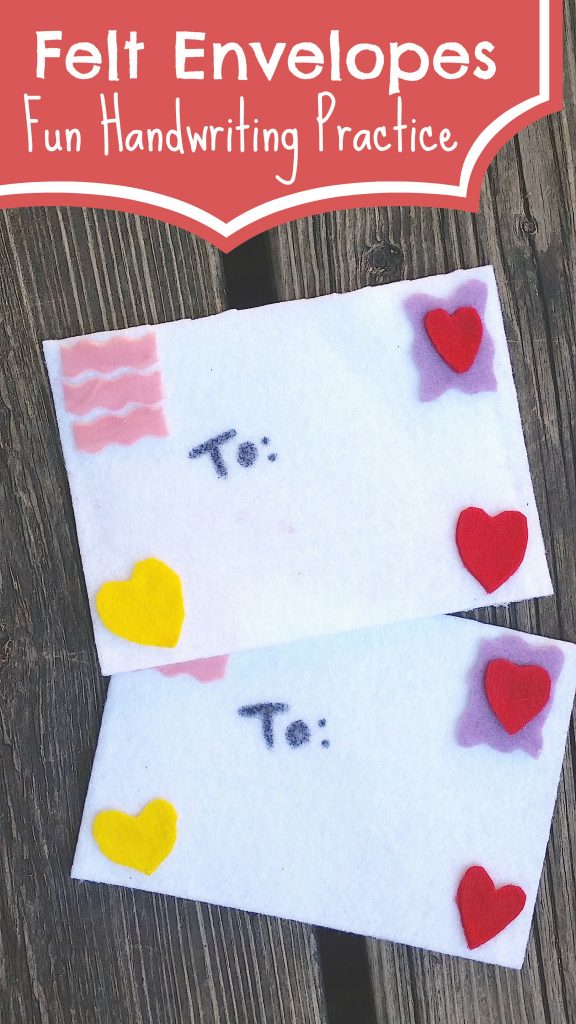 It would be a great hands on activity to pair up with letter writing lessons! You'll need various colors of felt and some hot glue along with a pair of scissors and possibly a marker if you want to write on your envelope. You can embellish it with some ribbon or anything else you wish.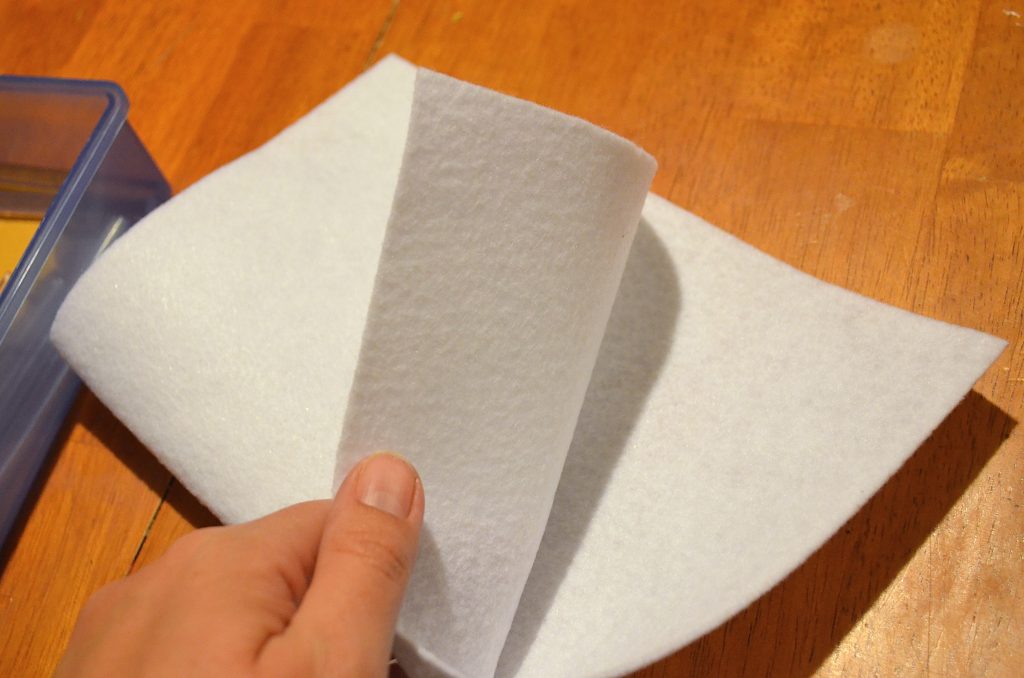 I started by folding a white piece of felt in half and then in half again (so technically in quarters). You can certainly just fold it in half to make your envelope but I was trying to maximize the amount of envelopes I could make with one sheet of felt. Cut and then glue 3 sides together leaving the "top" long part of the envelope open.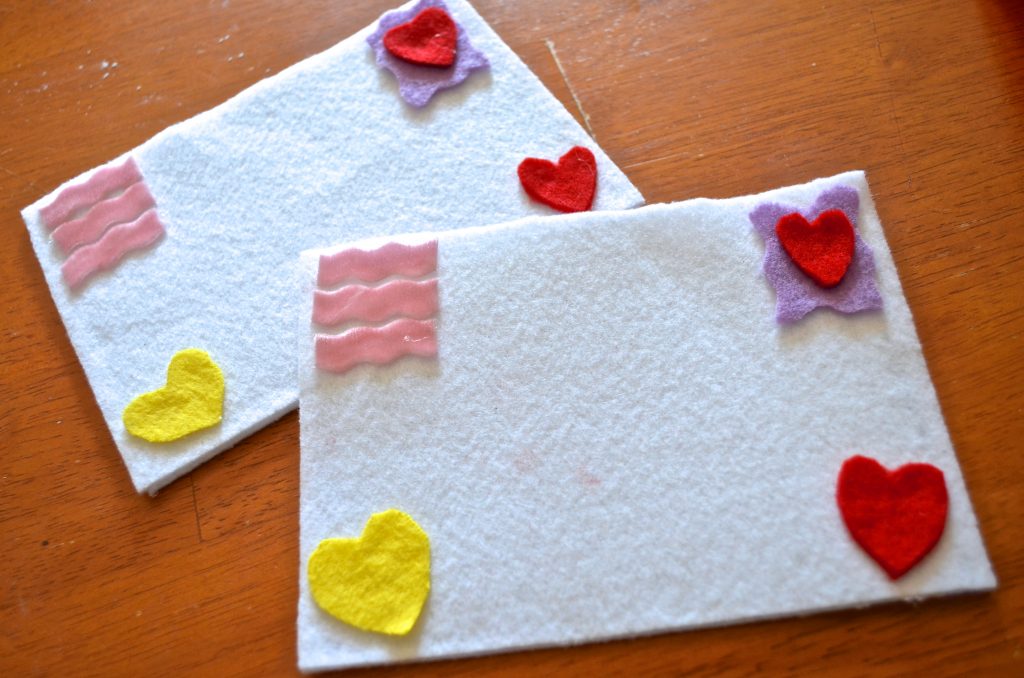 This is where you can get creative! Decorate your envelope ANY way you want! I added some wavy ribbon to simulate writing in the top left corner, and a wavy square with heart to simulate a stamp in the top right. Use markers or letters cut out to write "To:" on the front!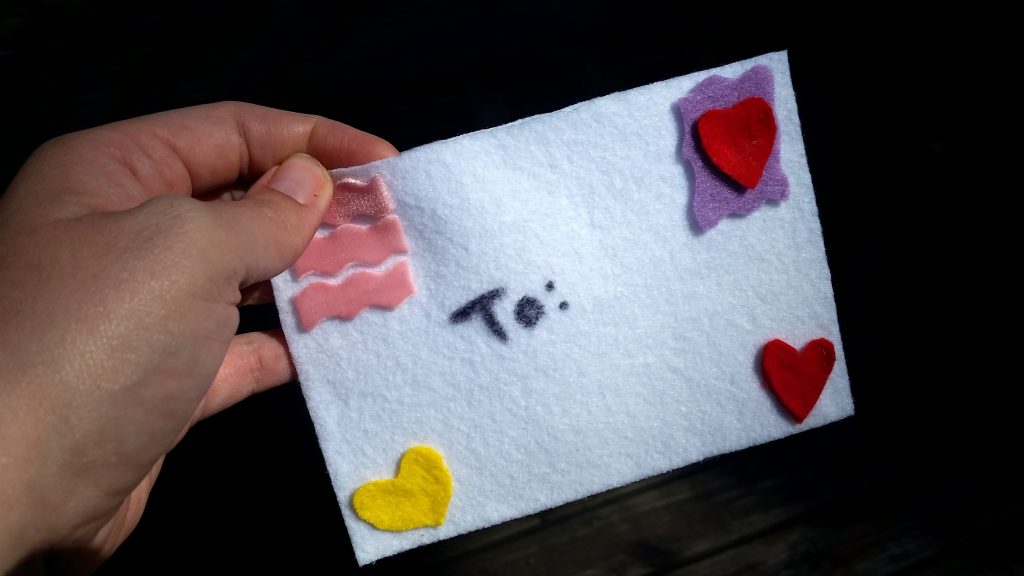 I am actually going to send these in my children's lunch boxes as special "love notes from mom".  Simple and this felt envelope craft only takes a few minutes to make!