NEW Pete the Cat: Robo-Pete AVAILABLE for a STEAL!
This post may contain affiliate links, view our disclosure policy for details.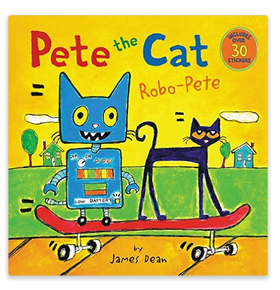 If you are a Pete the Cat lover you just MUST go pre-order this NEW Pete the Cat: Robo-Pete Children's book!! It's coming out soon and I snagged it for a STEAL! AND it comes with 30 stickers!!! Here is the synopsis of the book:
When Pete's friends don't want to play the same games as he does, Pete has a great idea—he'll build a robot that's just like him! But when Robo-Pete gets a little out of control, Pete realizes the best thing about his friends is that no matter what they like to play, it's always fun when they're all together.
MORE NEW Pete the Cat for Pre-ORDER: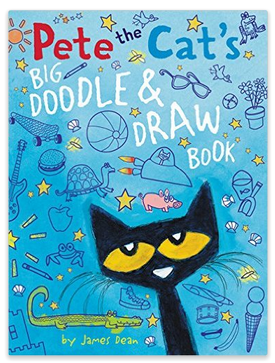 Pete the Cat's Big Doodle & Draw Book