Exclusive Interview with Pirates of the Caribbean Directors Joachim Ronning & Espen Sandberg
This post may contain affiliate links, view our disclosure policy for details.
I attended a press junket with Disney who provided my expenses.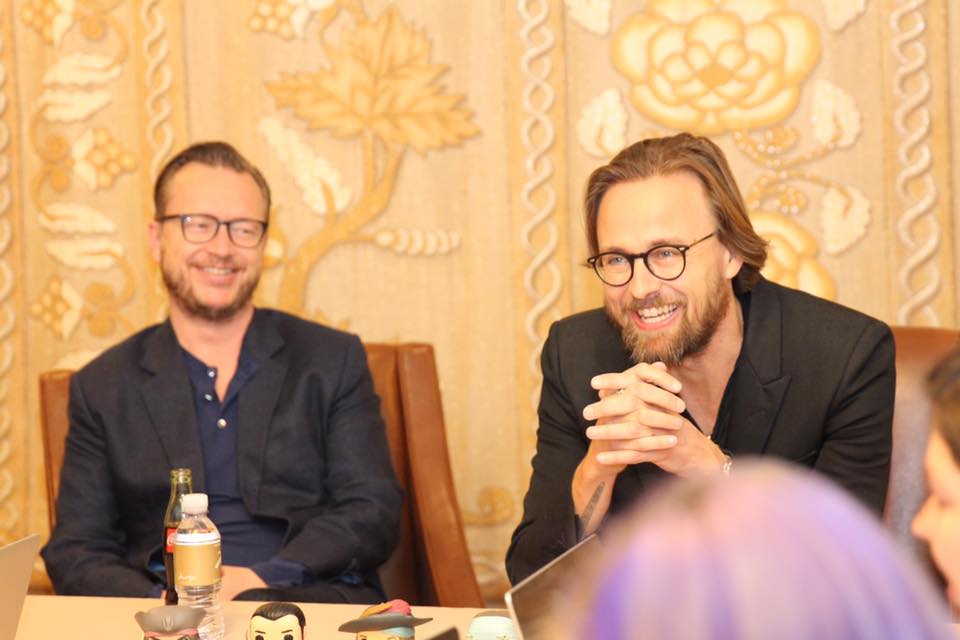 I love interviewing people like Joachim Ronning & Espen Sandberg who are film directors that worked on  Pirates of the Caribbean: Dead Men Tell No Tales because I am absolutely enthralled with their creative process. They see things in ways that other people can't and it turns into pure magic.
But beyond even that there's a special dynamic between film directors Joachim Ronning and Espen Sandberg. They aren't just colleagues – but lifelong friends. You see they met when they were just 10 years old and they've been working together ever since! Espen said "We were break dancers. At 10. (extremely low level) Luckily we didn't pursue the dancing career."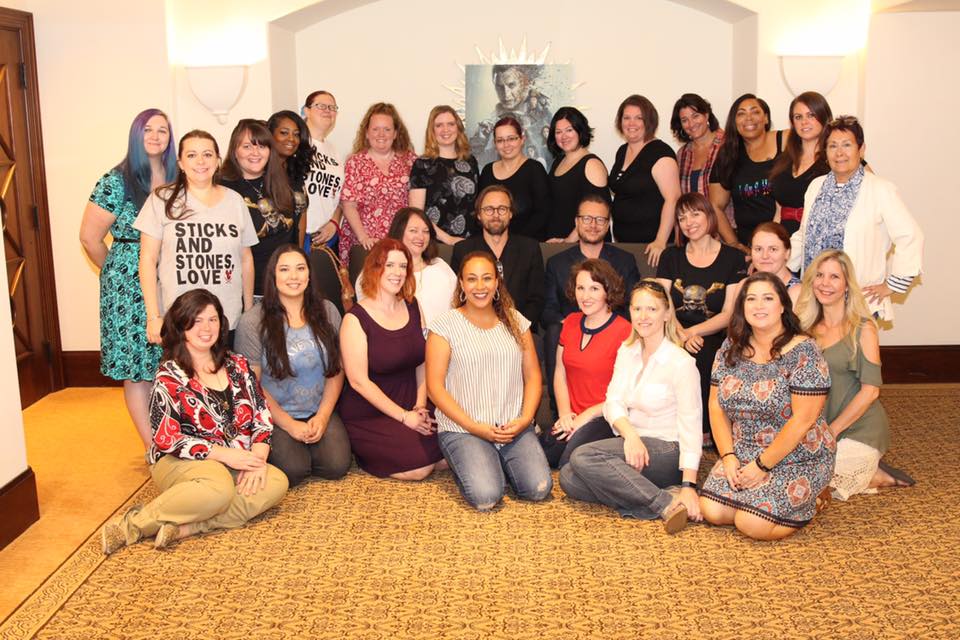 I, along with 24 other bloggers, were guests of Disney and had the opportunity to spend a little bit of time with Joachim & Espen on our last day in Los Angeles. They had such an incredible insight into the film that I hadn't heard from anyone else since they were part of the creative process.
Q&A with Joachim Ronning & Espen Sandberg – Film Directors: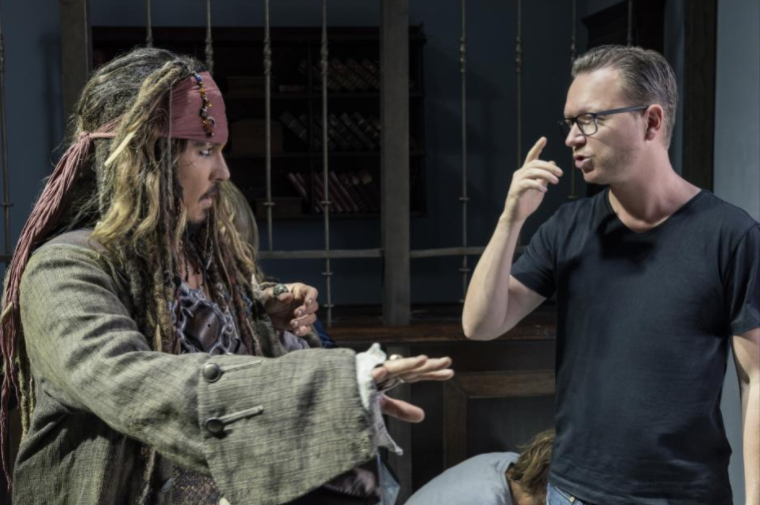 Q: Do you have individual roles in directing or work more together as a team? 
Joachim: "We don't really know any other way of doing this. It's a natural process. Collaborative."
Q: Can you share any creative inspiration that was discussed?
Joachim: "Almost 4 years working on this movie. I think that one of the things that we had the most versions of was Jack Sparrow's back story and his origin story. It was a long and grueling process. The mythology is a complex mythology and you don't want to step on anyones toes. It was important to be ahead of that."
Espen: "We also wanted to blend that back story with Salazar's. Salazar wasn't Spanish when we came. But when Javier agreed to be a part of this film Salazar became Spanish. He was originally British."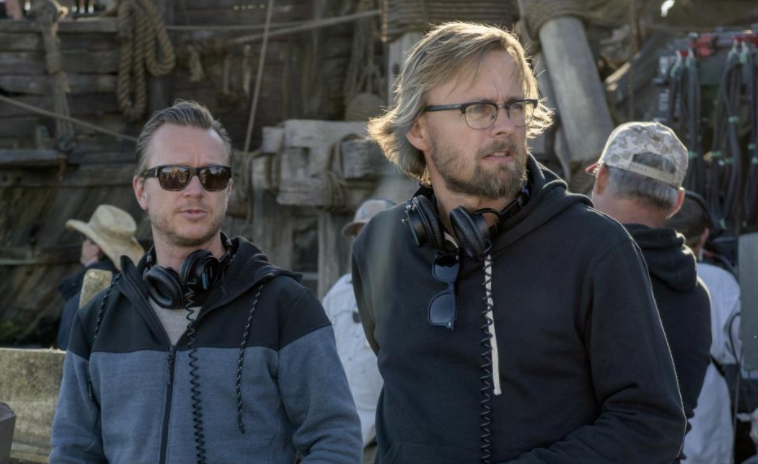 Q: What was it like working with Johnny Depp?
Espen: "Johnny was amazing. He has such weird ideas and then we'd start shooting and he'd do something completely different."
Joachim: "The origin story was something we wanted to explore. As fans of the franchise ourselves we were curious about Jack Sparrow. Johnny was a little more reserved because he's protective of his character. Sparrow learns nothing during his journey. He's not richer for the experience. It's a little bit risky (back story). But Depp really embraced it. It's a big part of what we brought to get the jobs."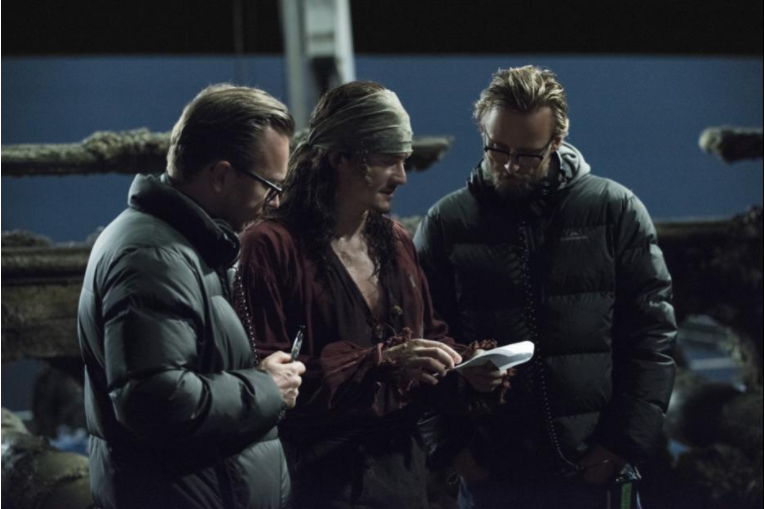 Q: Why did you want to work on this movie?
Joachim: "Growing up we were very inspired by Hollywood and the fun movies that would come from it. To make something that we saw ourselves in as kids and now to make it for our kids. My dad bought a video camera and we became interested in making films."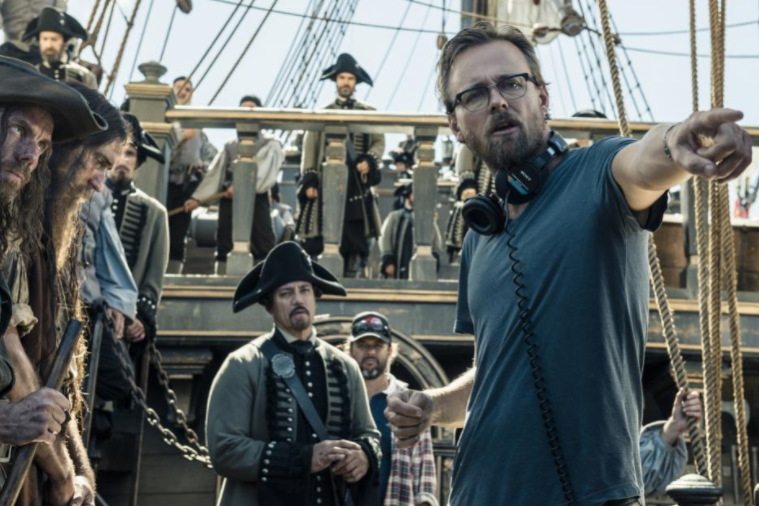 Q: What do you hope people walk away with from the film?  
Joachim: "The emotional core of the story and the family theme it has. A treasure isn't always a chest of gold – it can be other things. Even for a pirate."
Espen: "Pirates of the Caribbean is so much bigger than us. It's a global phenomenon. For us to be a part of that and keep that story going – it's really cool to be a part of it.

Pirates of the Caribbean: Dead Men Tell No Tales is OUT IN THEATERS RIGHT NOW!! If you haven't seen it yet watch the trailer below then buy your movie tickets!