Kid's Xlear Sinus Care Spray Review
This post may contain affiliate links, view our disclosure policy for details.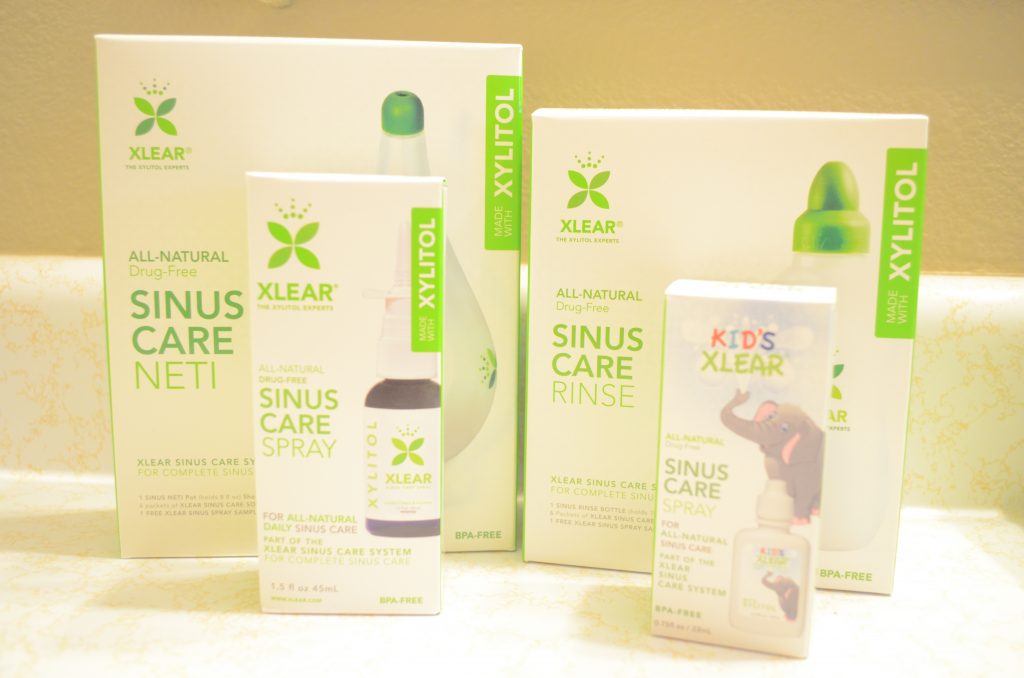 As part of the Xlear Ambassador Program I have been sent a box full of various sinus care products for families (both kids and adult products!) and this month we are featuring the Kid's Xlear Sinus Care Spray. The secret ingredient? Xylitol! You can read more about my post on xylitol here. I love that they have products specifically for my kids because they are always the one I am most concerned about when they feel sick!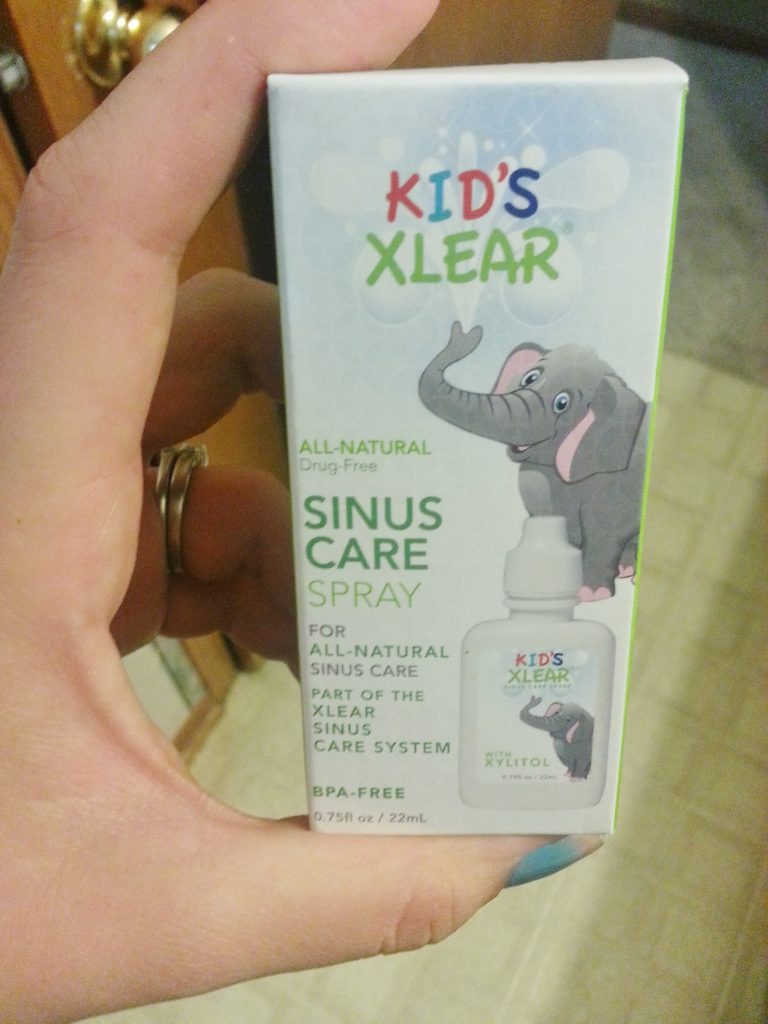 My kids of course love it because it has an elephant on the front, but mommy loves it because it's so much more! When my kids are sick I really try to find natural alternatives to relieving their symptoms instead of junking a bunch of OTC onto them. The Xlear Kid's Sinus Care Spray is great for when my kids are having allergy problems or colds and stuffy noses. It helps to sooth the irritation of their constant nose rubbing and the xylitol spray is SO soft on their noses! Trust me – I know because I've tried it too! It doesn't burn or irritate like saline can. In fact it actually hydrates it and moisturizes their little noses!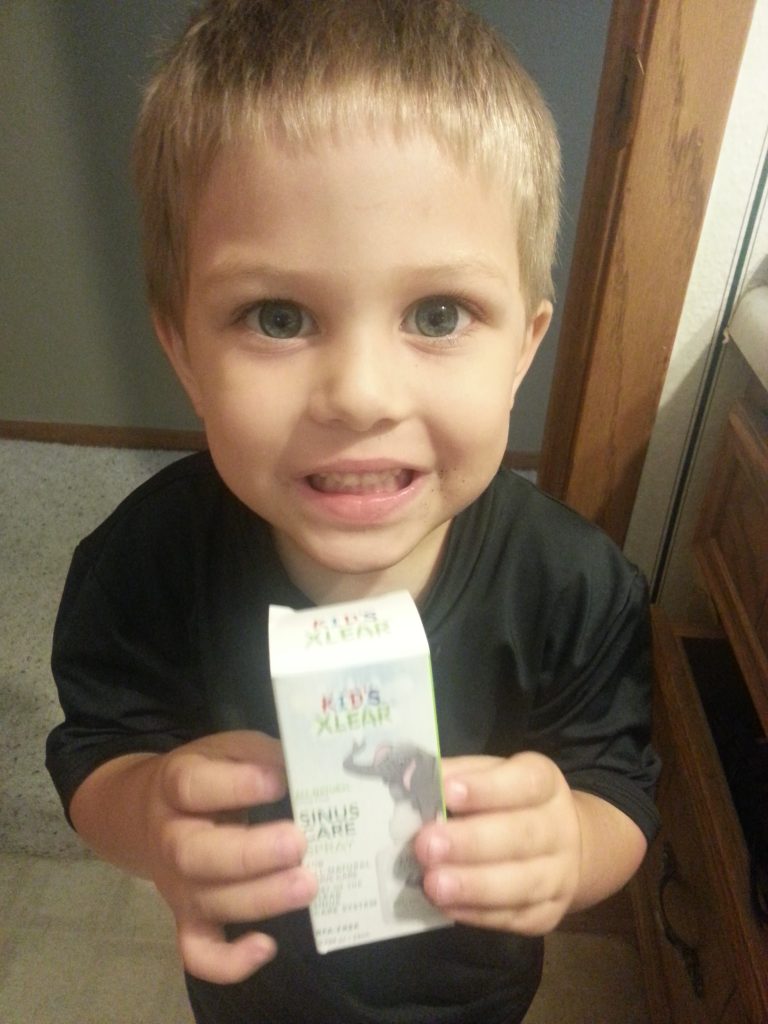 My kids are 4 and 6 years old and both will happily use this product when they are stuffy. In fact my oldest has been using natural sinus care products since he was 2! It really seems to give them some relief and you don't have to worry about how much they have or how often they use it! If you are looking for natural alternatives or just a very soft sinus care line for you or your kids I definitely recommend trying out some of the products that Xlear has to offer! We've been using them for years!
You can search for where to buy Xlear products here.
Disclosure: I received the above product as part of the Xlear Ambassador group. No compensation was received. All opinions are my own.