I  received media passes to visit this attraction. No compensation was received. 
One attraction that can be found in Branson, MO (as well as other nationwide locations) that my kids have begged numerous times to go to is Ride the Ducks in Branson and I am SO glad we finally had the opportunity to go!

It was every bit as fun as we were hoping it would be – and even more so! These "Ducks" are fashioned to replicate the WWI DUKW's which were amphibious military vehicles (meaning they could both drive on the road and in the water) and YES – these awesome vehicles take you on a tour of Branson both by road and by water!
Quacking Up: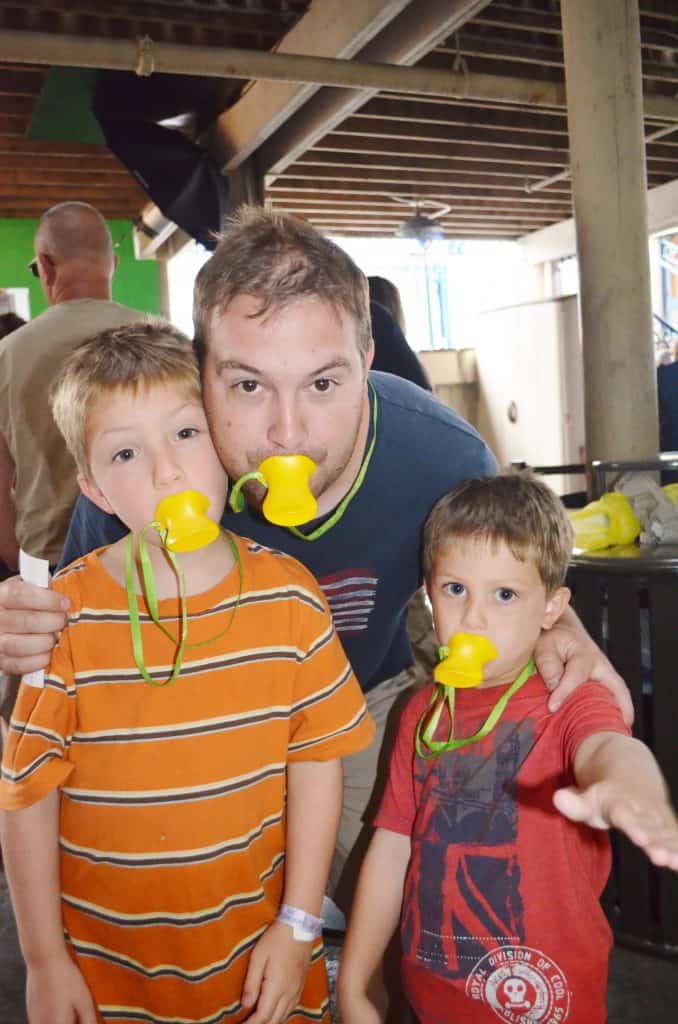 And especially fun for the kids on the way is the "Quackers" which are duck "whistles" which you can quack with throughout the tour and take home! My boys were PSYCHED to start our tour which didn't take long at all to get started! Although at least when we were in there tours were packed so I highly recommend trying to pre-purchase your tickets before you show up to lessen your wait!
Military Vehicles: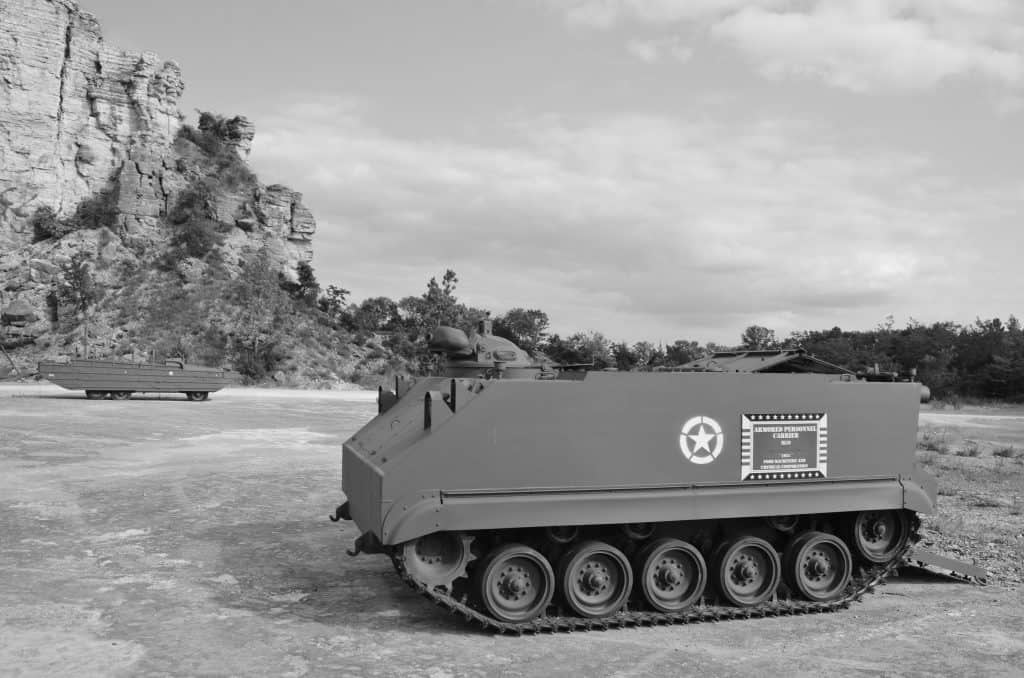 In addition to an informational "on the road" tour of Branson with highlights throughout the town we also drove up the side of a mountain up to an area where Ride the Ducks paid tribute to military vehicles of the past. It was an incredible collection and we learned about each vehicle as we drove past winding through the mountain in the military "yard".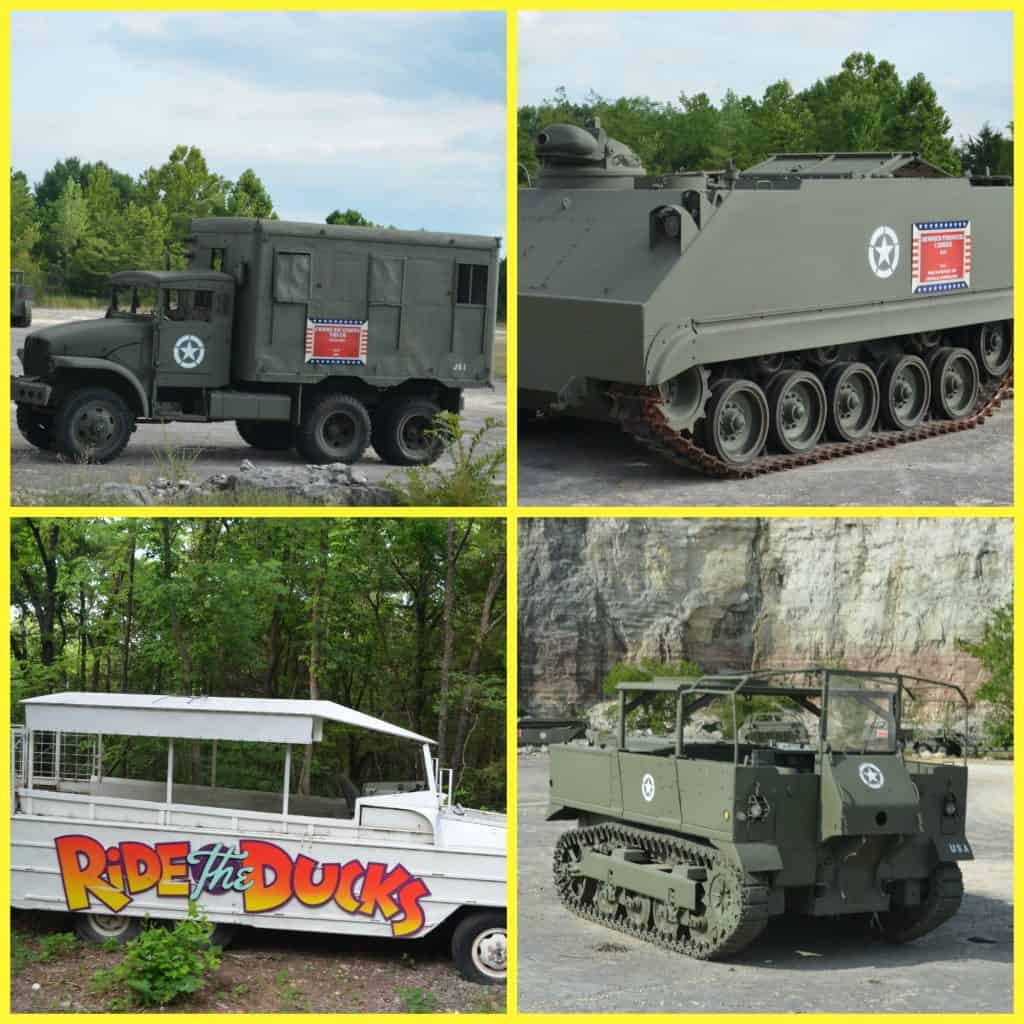 Of course my kids have some attraction to big military vehicles so they just loved seeing all of these tanks, trucks, trailers, and other amphibious vehicles from years past in our military.
Driving the Duck in Branson: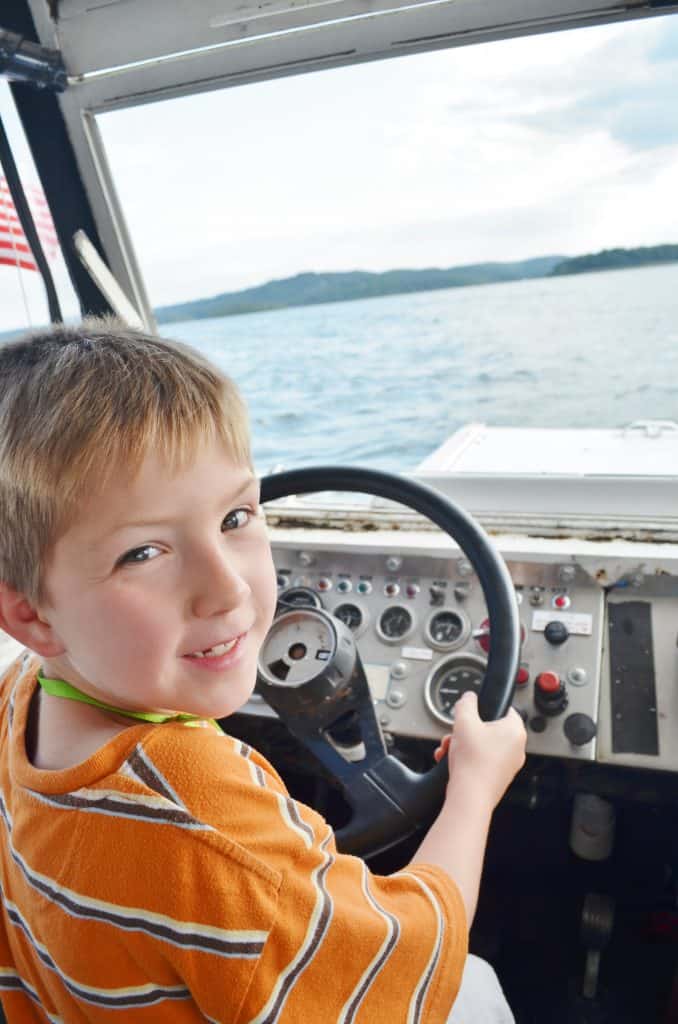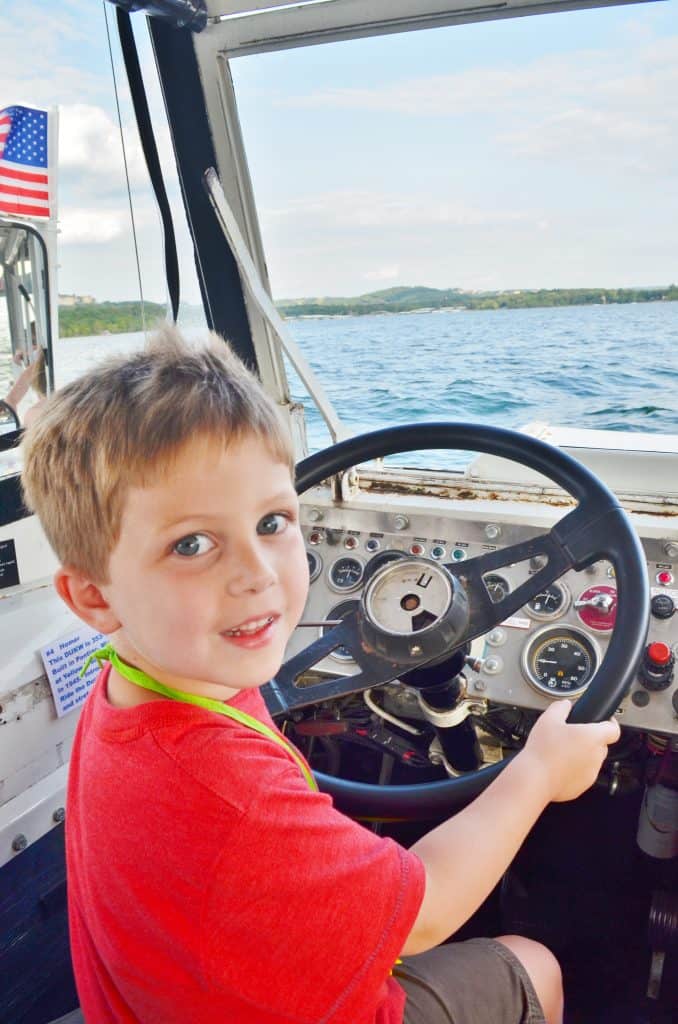 But I won't lie – our entire family's favorite part of this adventure was on the water! The driver revved up his engine, sped down a hill and plowed RIGHT into the lake at Table Rock Lake! I couldn't believe it! The kids were cheering him on as he picked up speed and I started getting nervous and braces myself for a tough ride/splash – but it wasn't bad at all! It was actually quite fun and I'd love to do it again!
What made this awesome adventure EVEN better was that everyone who wanted to (no matter what the age) had the opportunity to actually drive the "duck" while out on the lake. You can see that my 7 & 5 year old boys were just in absolute heaven! They each had quite a long turn to drive the boat and were just beaming from ear to ear by the end of the trip. When we got back to the parking area each of the kids had the chance to print out a "license" honoring them as temporary duck drivers! And Captain Kringle (a boat captain/Santa Claus) signed the certificates to make it official.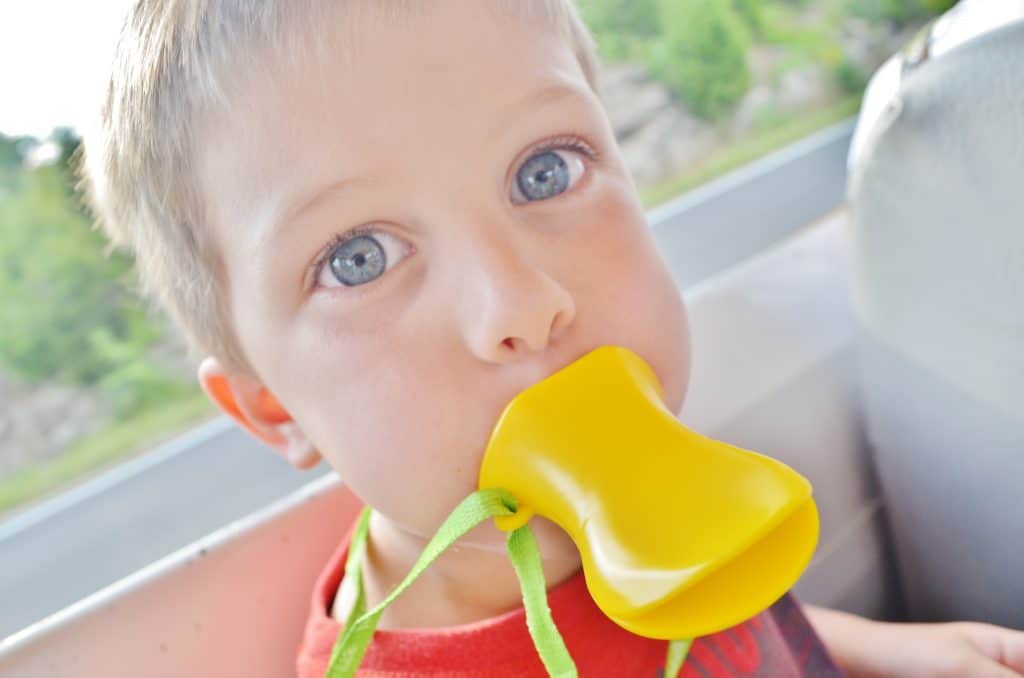 This was seriously one of the most fun attractions we've been on in quite some time! Not only was it nice that we could sit through the entire adventure (which was amazing for this very tired pregnant gal!!) but it was so relaxing and exciting all at once! The lake was gorgeous and relaxing, and it was so thrilling to be on an amphibious vehicle! Although we enjoyed "Ride the Ducks" in Branson you can also find this attraction in Philadelphia, San Francisco, Newport KY, and Stone Mountain GA.
Money Saving Tips for Branson's Ride the Ducks:
– Book your tickets online to get your FREE Quacker "whistles"!
– Make sure to visit their ticket page for additional discounts on combo tickets to Dixie Stampede or the Titanic Museum!