Brought to you in partnership with Office Depot® OfficeMax®. All opinions are my own.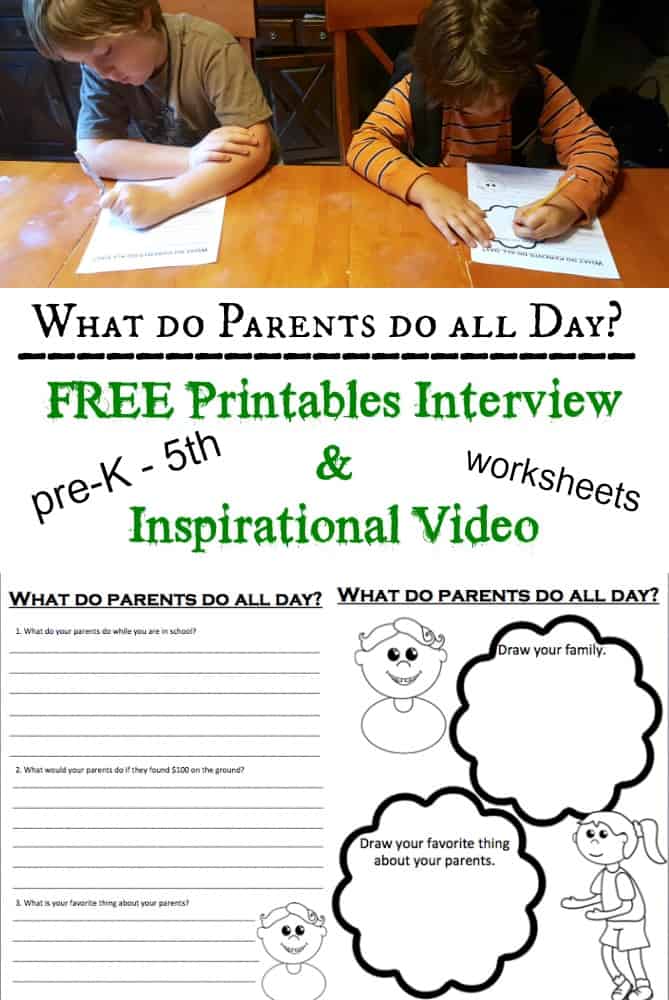 We made it! My kids are back in school, I'm trying to nail down my routine, and my goal is to go back to being great! Being great for me – feeling like I've got it all under control. You know what I mean don't you? The huge sigh of relief that the back to school season is in full swing and your head is almost done spinning! Personally I feel like I'm always juggling and I can't really truly catch my stride in any one area because that means neglecting another area. And mixed in with that I'm always concerned about my kids. How my kids day at school went, am I spending enough time with them, are we meeting our goals together.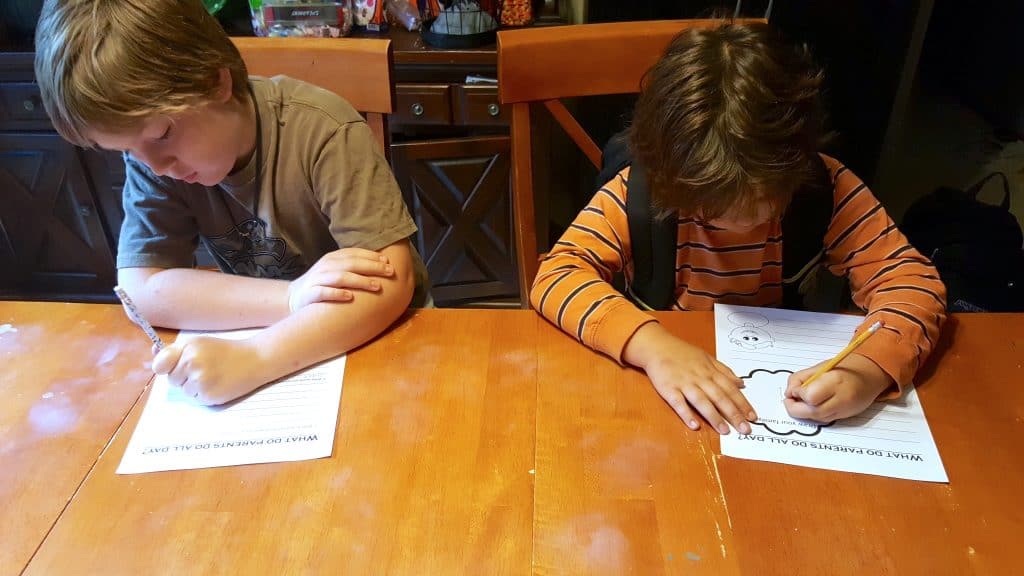 Have you ever sat down and interviewed a kid? I'm not talking about the regular chatter of the day in the classroom or with your own kids at home, but actually sat down and asked specific questions to a child in an interview and just listened? It can be hilarious….and inspiring! Especially if you are the parent! If you need some inspiration for your back to school season paired up with a little bit of comic relief from the busy season then you need to watch this video! Ever wonder how your kids view you? These parents found out!
You guys – the TEARS! I am by no means an emotional person but when I watched this video from Office Depot® OfficeMax® I was pretty soppy eyed by the end! And do you know what happened the second and third time I watched it? Yep – even more tears! We don't have to "do it all"! We just have to be there for our kids – they ARE watching us and that isn't as scary as you think. Kids don't always know how to express themselves and tell you how much they appreciate the things we as parents do for them during the day.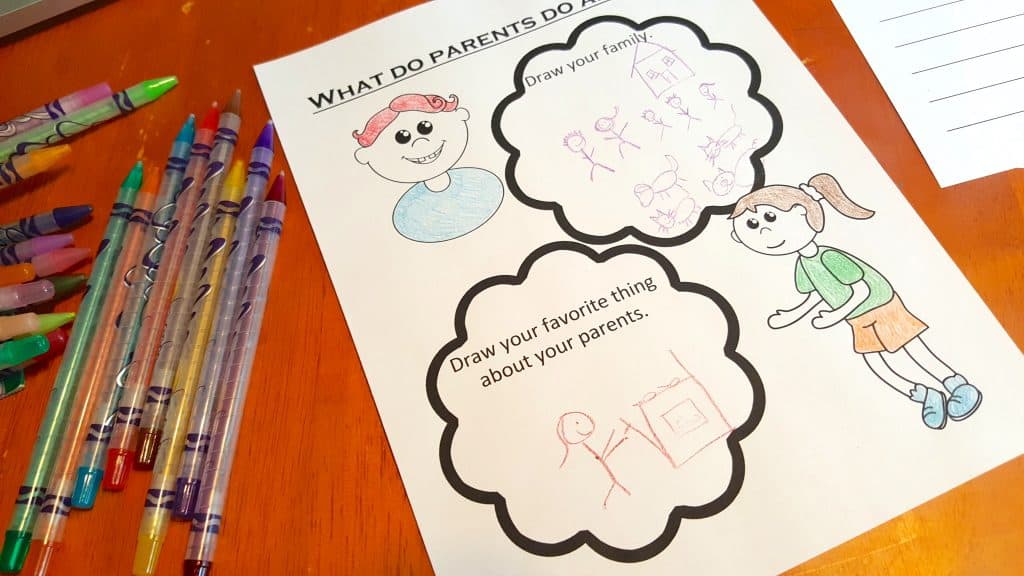 I was so inspired by this video right now that I created these free printable worksheets for you to give your kids so you can see what they think you do all day! (Not to mention they'll be practicing their writing skills!) This makes a fun classroom writing exercise too! You'll find 3 options appropriate from preschool through 5th grade with options for handwriting and/or drawing depending on grade level.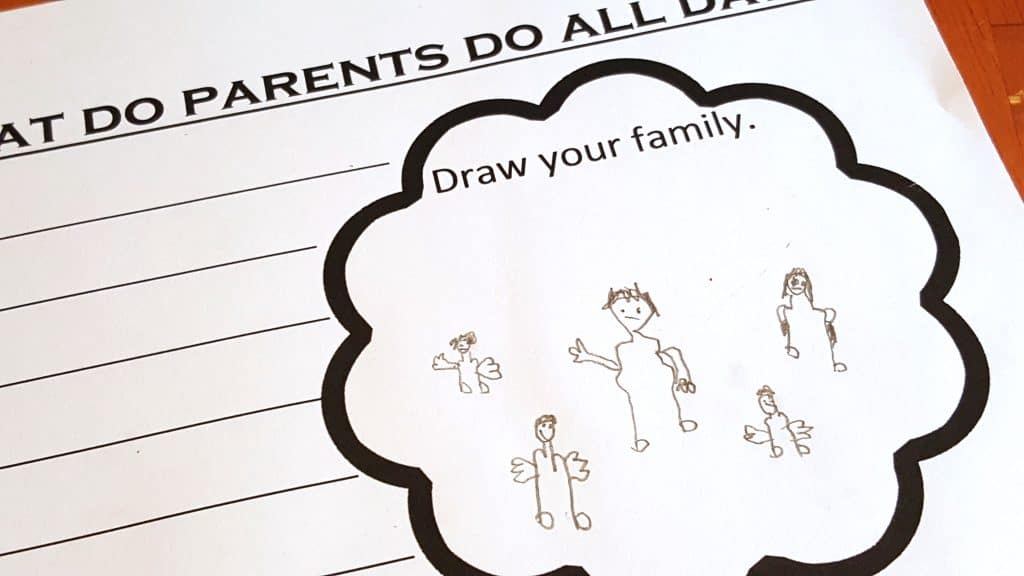 I had my kids fill out these printables and here are a few things that they said:
Question: What do your parents do while you are in school?
Answer from my son: My daddy teaches and my mommy works on her blog.
Question: What would your parents do if they found $100 on the ground?
Answer from my son: Save it for our travel fund.
Question: What if your favorite thing about your parents?
Answer from my son: They never want to get divorced like my friends parents. (along with a photo of someone with their arms wide open to hug)
Every little thing you do as a parent matters, keep inspiring your kids to be great. Share this inspirational video with your friends here!
$25 Office Depot® OfficeMax® Gift Card GIVEAWAY
To enter just fill out the Rafflecopter form below!
Giveaway prize is provided by Office Depot® OfficeMax® and open to U.S. Residents only. Giveaway ends at midnight 9/15/2016.