Educational Insights Watch It! Elapsed Time Clock Review
This post may contain affiliate links, view our disclosure policy for details.
I am so happy to FINALLY share with you guys about the Educational Insights Watch It! Elapsed Time Clock!
I accidentally had it shipped to FL right about the week we moved and it's taken 3 months for our renters to finally get it up to us! SO let me tell you about this great product. First of all it requires NO batteries. I was shocked!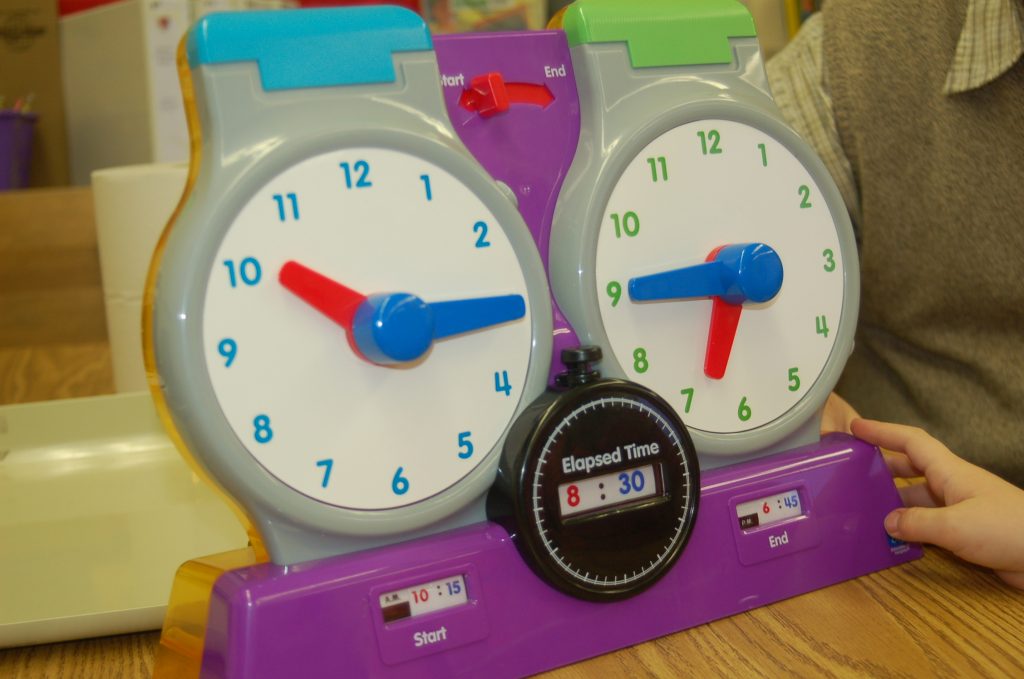 I am in an anti-battery mood lately with all of the batteries my kids and the school's students have needed lately so I was thrilled that this Elapsed Time Clock works on its own! As you can figure from the title this is used to teach elapsed time. You see the two large clocks, the analog digits on the bottom listed in BOTH AM and PM (a HUGE plus!) and of course the elapsed time digits so that the children can actually see the elapsed time numbers moving as they move the hands on the clock.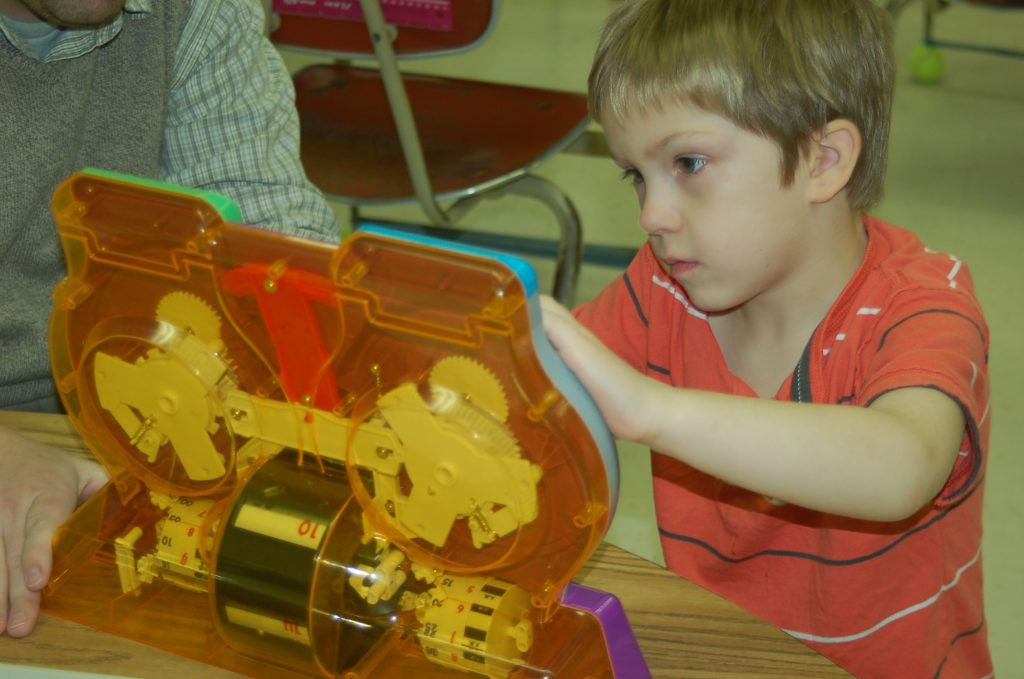 A really cool feature I immediately noticed is that the back of the clocks have a clear panel so that you can see the gears! Kids love seeing how things work so this is a neat idea for your very intuitive kids who like to watch gears!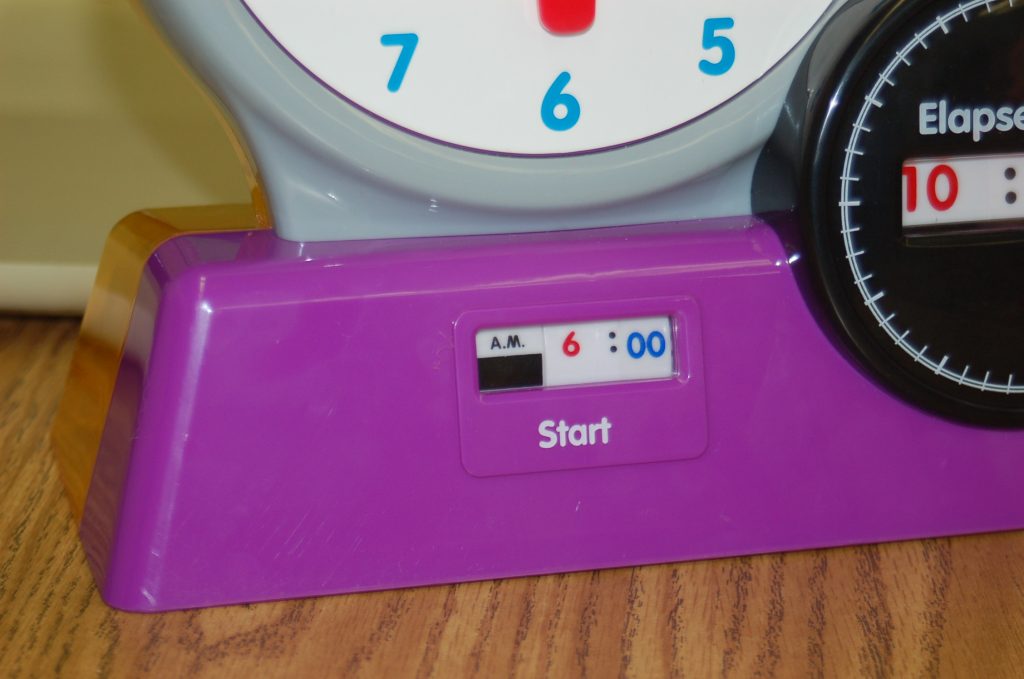 I was pleasantly surprised when I noticed that there is an AM and a PM on these clocks which make it more realistic for children as they understand the different times during the day.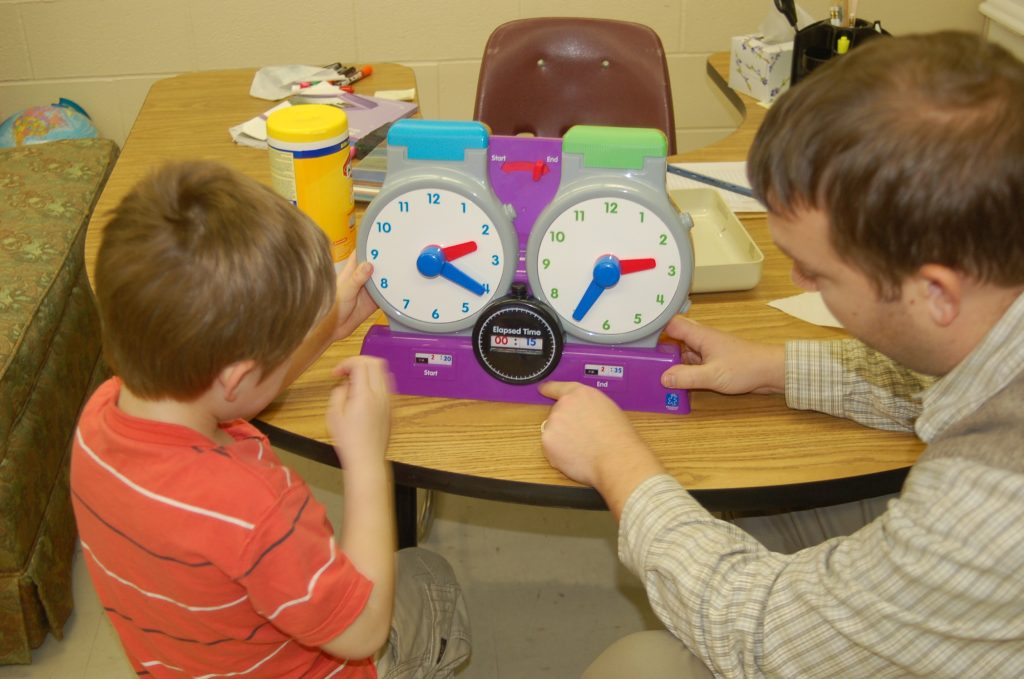 Right now our Elapsed Time Clock
is being used in the 3rd/4th grade room and they are really enjoying the visual and hands-on approach to understanding time difference. If you don't want the analog display showing on the bottom it's easy enough to tape over it so the kids can't read the numbers. The quality of this product is great – it's very heavy duty and solid. I HIGHLY recommend this for teaching elapsed time. In fact I actually recommend purchasing it long before you are teaching elapsed time as you can use this as a great hands-on tool for just teaching time as well!
Disclosure: I received the above product to use in order to form my own opinion. All opinions are my own.