Educational Insights' Telling Time Modular Flip Chart
Now that the school year has begun and we are all getting into the swing of things I couldn't wait to try out this Telling Time Modular Flip Chart by Educational Insights. It comes in pieces as you see below and all of the flip charts are already attached to the plastic pieces. It includes easy step by step instructions to put the pieces together. It was very simple, I just had to fold the piece and snap them into place.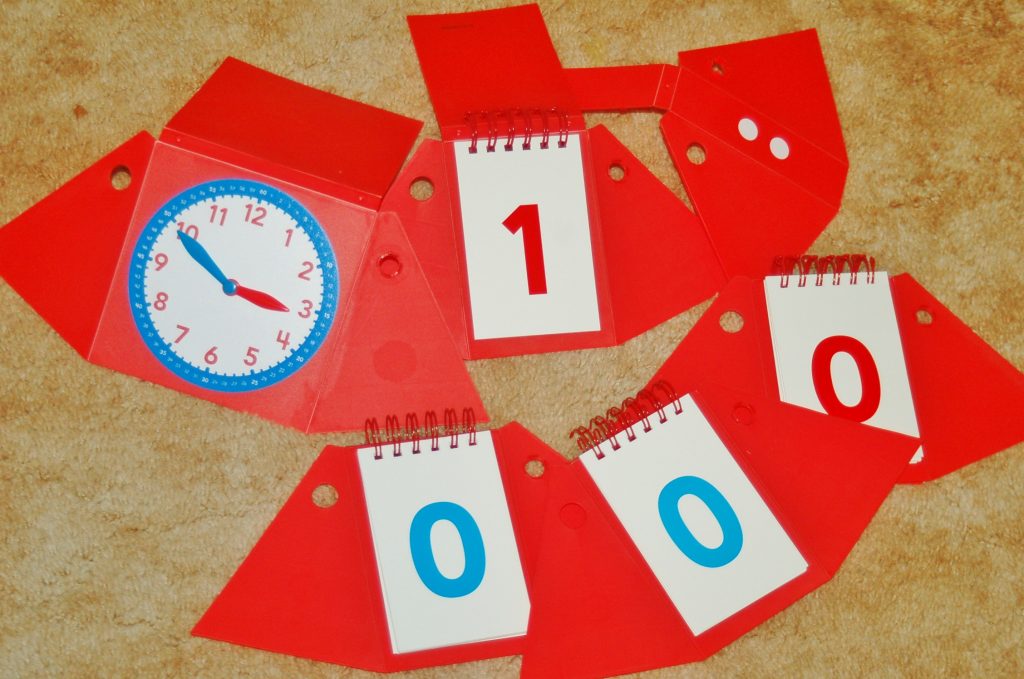 It took me a few minutes to put the right flip charts in the right spots as they are all different but they easily snapped into place.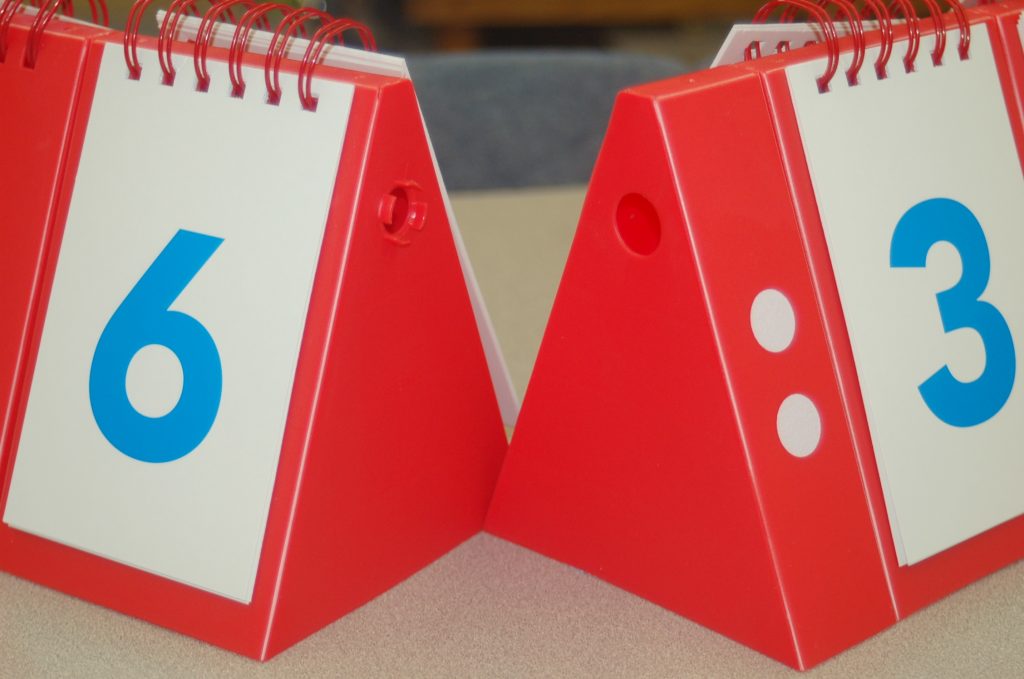 One you get each individual piece built then you can just snap it to the piece next to it. Although they were easy to set up it was difficult to actually move the entire thing without it falling apart.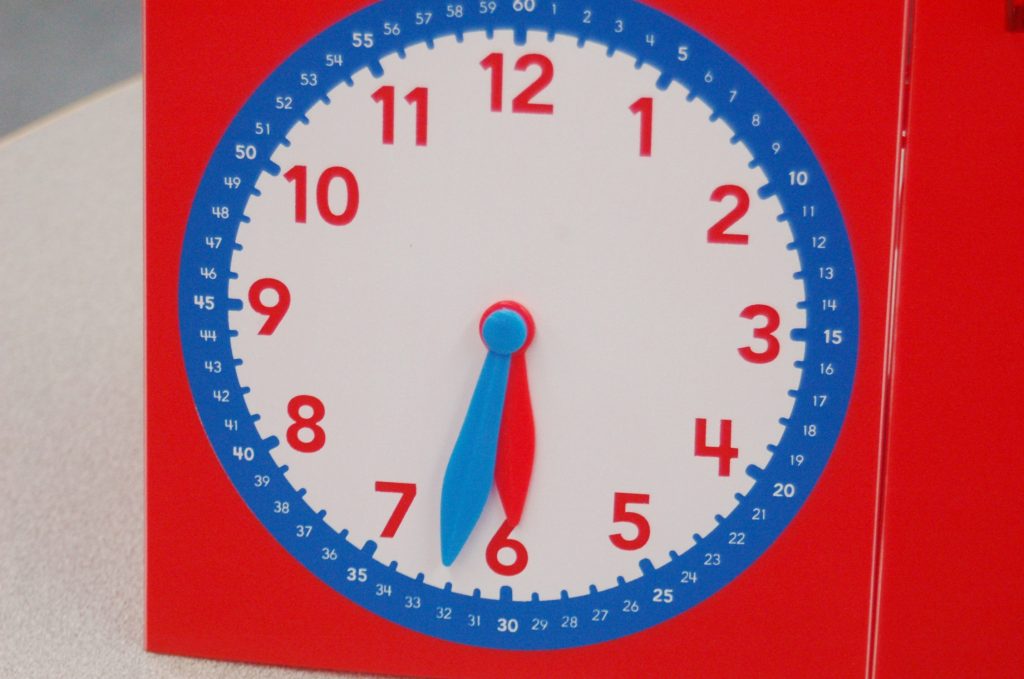 Now the really cool thing is that at the end there is a clock which is not only marked by minutes but it's also marked in 5 minute increments as well. PLUS the minute hand and the hour hand are color coded to match the appropriate numbers on the flip charts. AND as you'll notice that I've messed up the color coding in my photos below! Oops! 🙂 So ignore the mis-matched colors below! When I moved it out of our school's storage room the pieces came apart and I quite obviously put them back together incorrectly! But you get the point!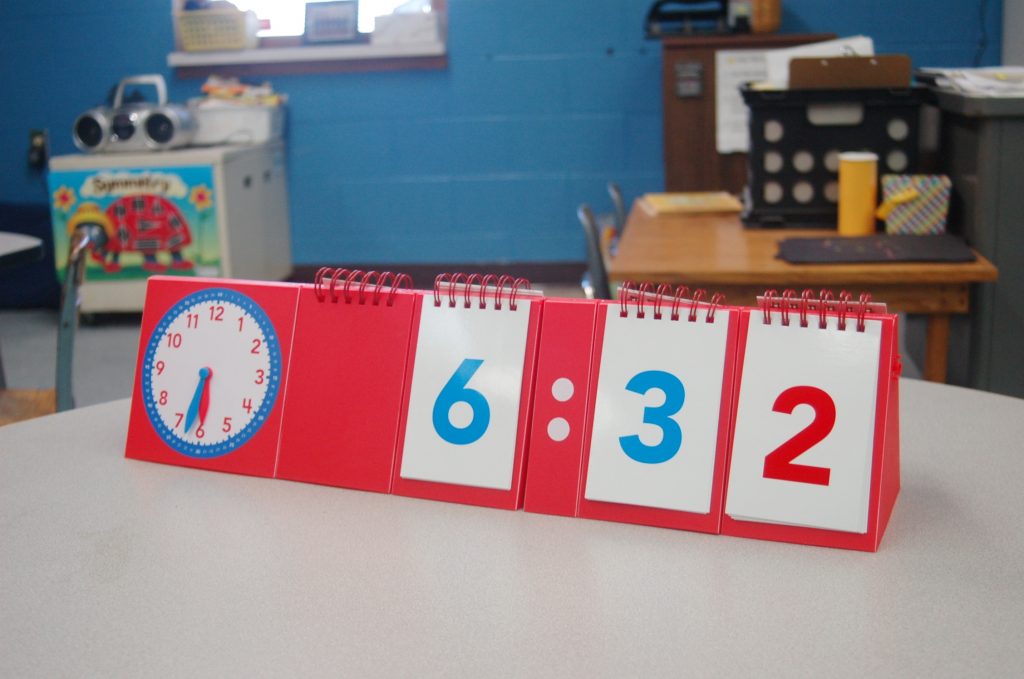 This is a great way to teach not only digital time but analog time. It's great for all sorts of time telling skills and to strengthen time telling skills. It really helped my son to have a more hands-on learning approach which is great since he's a tactile and visual learner. It certainly seems to keep the kids interested in learning to tell time and they tend to get less frustrated because they can actually manipulate the clock and flip the number charts.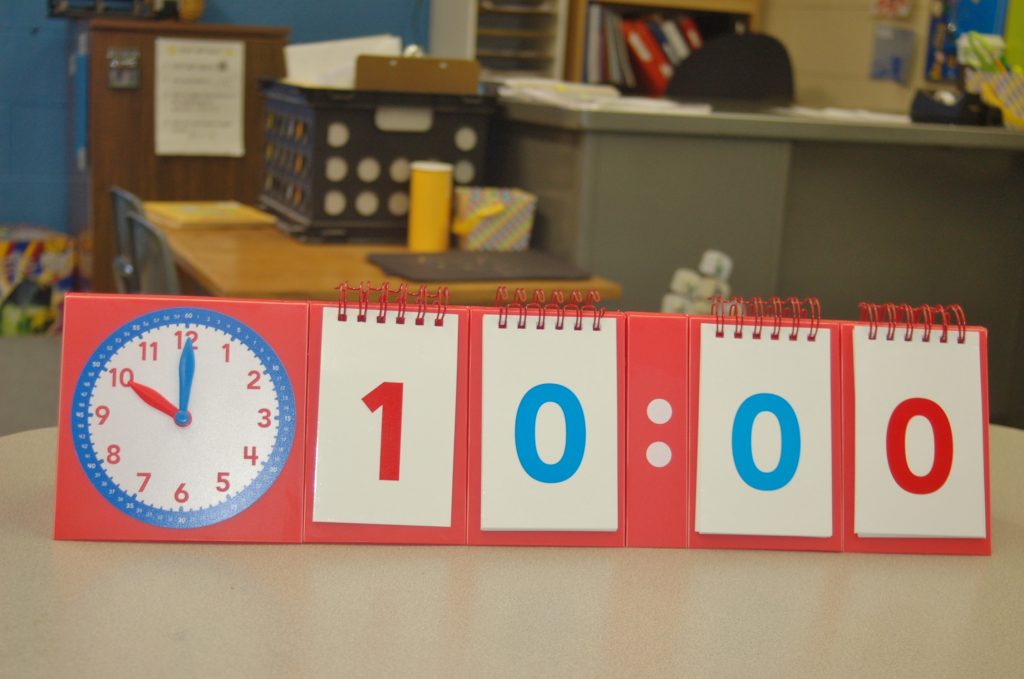 Overall I really liked the Telling Time Modular Flip Chart. I wish the plastic pieces were a bit sturdier and snapped together a little more firmly (maybe at the top and the bottom?) but the effectiveness of this manipulative is still the same and can be used for one on one tutoring, centers, group activities and more! It is a fantastic hands-on learning tool to really engage your students into learning.

Disclosure: I was not compensated for this review. I received the above product in order to use and form my own opinions. All opinions are my own. I Blog With Integrity. Giveaway is open to US only and will end at 12:01 am est October 13, 2012. Winner will have 48 hours to claim prize.