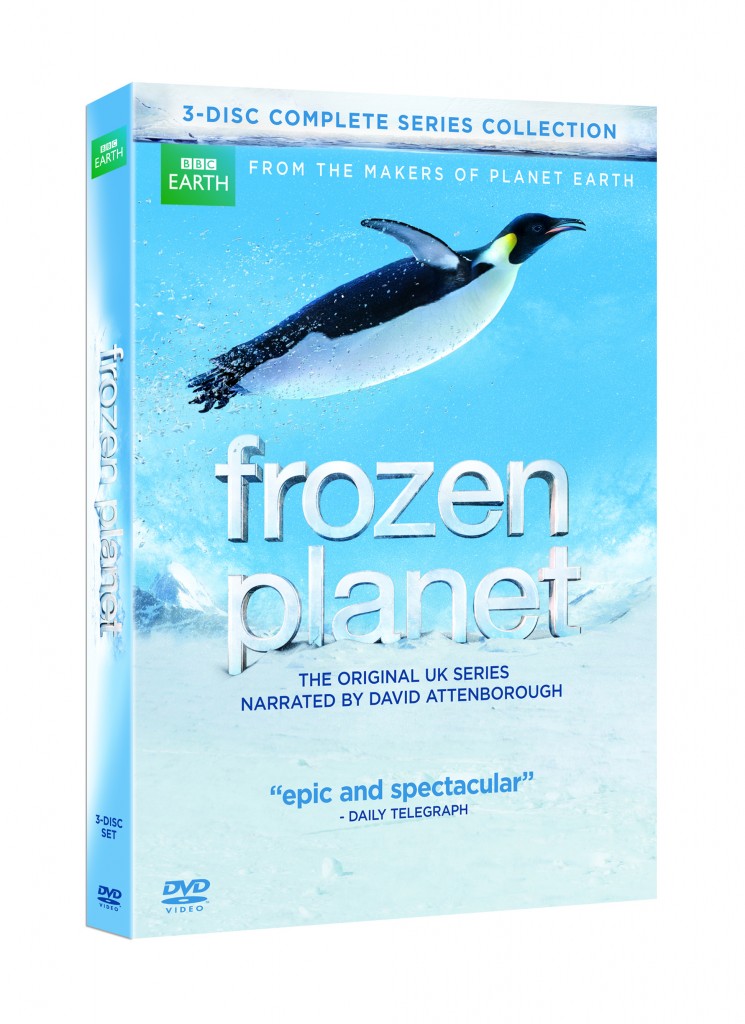 I'm SO excited to team up with BBC Home Entertainment for Earth Day this year!! They have offered my readers an absolutely fabulous giveaway but first I wanted to share with you guys a great experiment for kids AND adults that would not only go along with Earth Day but also the animals you might see on Frozen Planet! Ever wonder why penguins don't get cold sitting on that ice all day? Or how about seals and whales swimming in that frigid ice water?! This experiment is a great hands-on introduction to blubber, the layer of fat just under the animals skin which helps to insulate their body temperature and keep them warm. You can turn your hand into blubber and see the temperature difference for yourself!
You'll need:
2 plastic grocery bags
1 rubber band
large bowl of ice water
tub of shortening/lard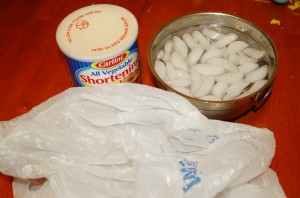 What I love about this experiment is that kids as young as 2 can participate and it's just as exciting for high schoolers to do! This experiment covers a huge range of ages and is even neat for adults! First you'll want to take your plastic grocery bag and place it over your hand.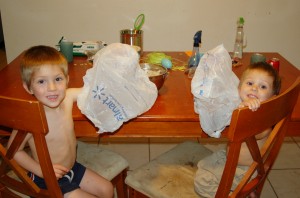 Next stick that hand with the bag covering it into your bowl of ice water – brrrrr! Feel how cold it would be if YOU jumped in an ocean of ice water! Your skin by itself is not enough to keep you warm!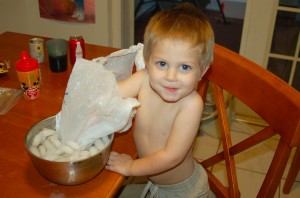 So how do penguins, whales, seals, and other Arctic animals stay warm? They have blubber! Which is basically an extra special layer of fat. So now we'll take our shortening and coat it on the outside of our bag forming a layer of "blubber". Do you think you'll notice a difference with the shortening covering your hand?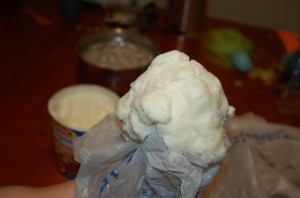 To keep it less messy use your 2nd grocery bag and cover the lard "blubber" hand and place a rubber band at the bottom to hold the bags together. Now dip your "blubber" hand into the water.
There is a HUGE difference! It's not cold at all! In fact it's almost toasty warm in there! This Blubber Experiment is a fantastic hands-on lesson that kids can do to understand how blubber helps the Arctic animals more effectively. Check out this awesome video from Planet Earth about majestic polar bears, watch him swim through the icy waters and see if you start feeling a little chilly yourself! I'll bet you wish you had some blubber pretty quickly!

A HUGE thanks to BBC Home Entertainment for offering my readers a fantastic giveaway package (approximate value $159.91)! It includes:
1 Planet Earth Limited Edition Globe ($79.98)
1 Frozen Planet ($39.98)
1 Blue Planet ($39.95)
1 Theatrical Poster for Frozen Planet
1 Frozen Planet Hat
Want to see more of our incredible beautiful planet? Check out the following videos on YouTube or purchase Frozen Planet!
Frozen Planet Trailer, Frozen Planet: Summer, Frozen Planet: End of Earth, Planet Earth: Light Returns, Planet Earth: First Steps, Planet Earth: Wolf Pack, Planet Earth: Great White, Planet Earth: Secret of Survival Elephants, Planet Earth: Fresh Flowing Water, Planet Earth: Broken Ice
Plus make sure you enter the Ultimate Polar Bear Adventure sweepstakes! It is an incredible once in a life time opportunity! If you win feel free to take me with!! :)
Disclosure: I was not compensated for this post nor did I receive any product. All opinions are my own. Giveaway is open to US & courtesy of BBC Home Entertainment. Giveaway ends 12:01 am est on 4/29/12
Share the post "Blubber Experiment & Frozen Planet / Blue Planet BBC Home Entertainment Post"