DIY Simple Patriotic Wreath Home Decor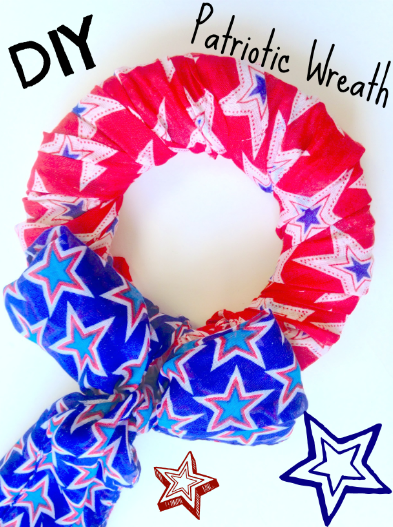 I LOVE Dollar Store crafts and it's never too early to start thinking about summer décor. This patriotic wreath is perfect for your front door, patio, or any place that can use a pop of patriotic color. You can make your own in minutes, and one can be crafted from all dollar store materials! This is a perfect "busy" craft for kids as well. Take a peek below at how to make your own, then find the perfect place for it!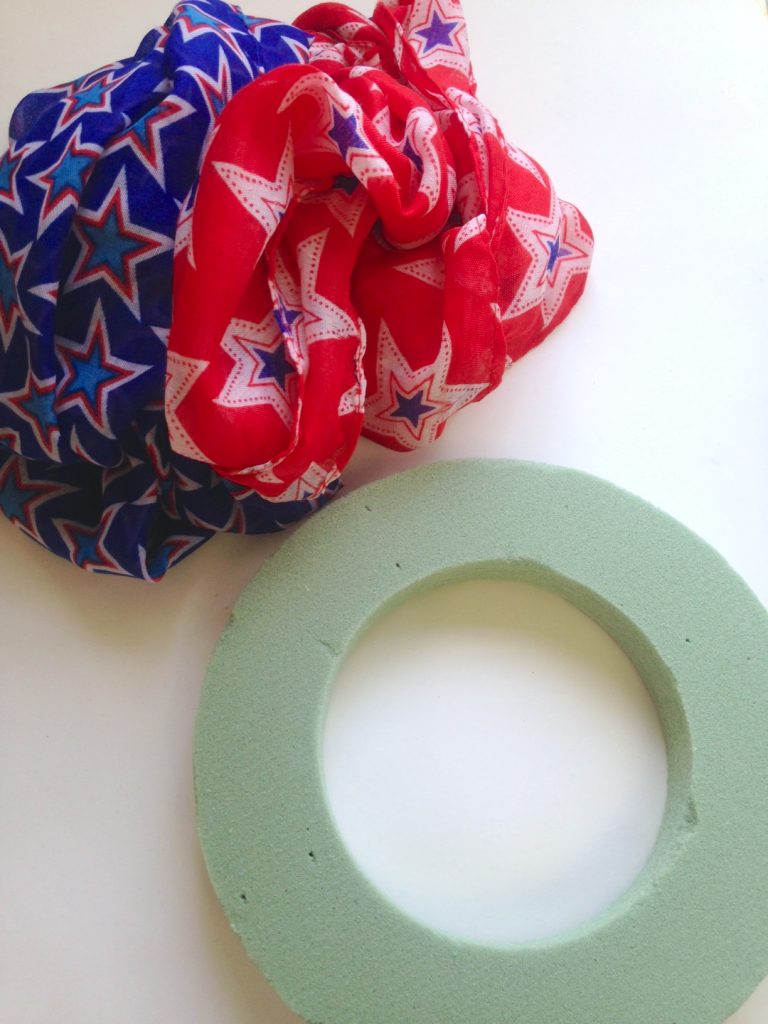 Supplies needed:
Foam wreath form
Patriotic scarves (I used two, both found at the Dollar Tree)
Scissors
Hot glue, glue gun
As mentioned, all of the supplies you see here were found at our local Dollar Tree store, making the total cost for this project around $3.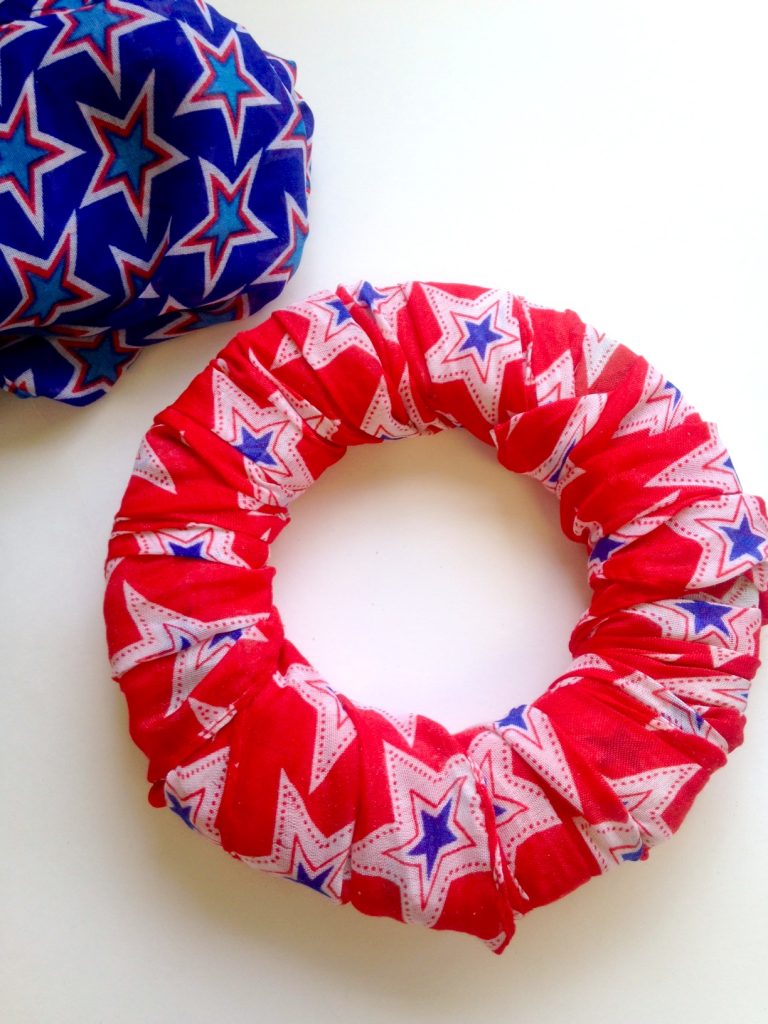 Directions:
1. Begin by adding some hot glue to the end of the scarf and pressing it to the wreath form. Hold it in place until it is secure.
2. You can now start wrapping the scarf around the wreath form. Pull tightly as you do so there aren't any wrinkles or sagging in the fabric. Continue wrapping the fabric all of the way around the form until it is covered.
3. Once the form is covered, add another dab of glue to the end of the fabric. This will secure it into place. If you need to, use your scissors to cut off any excess fabric.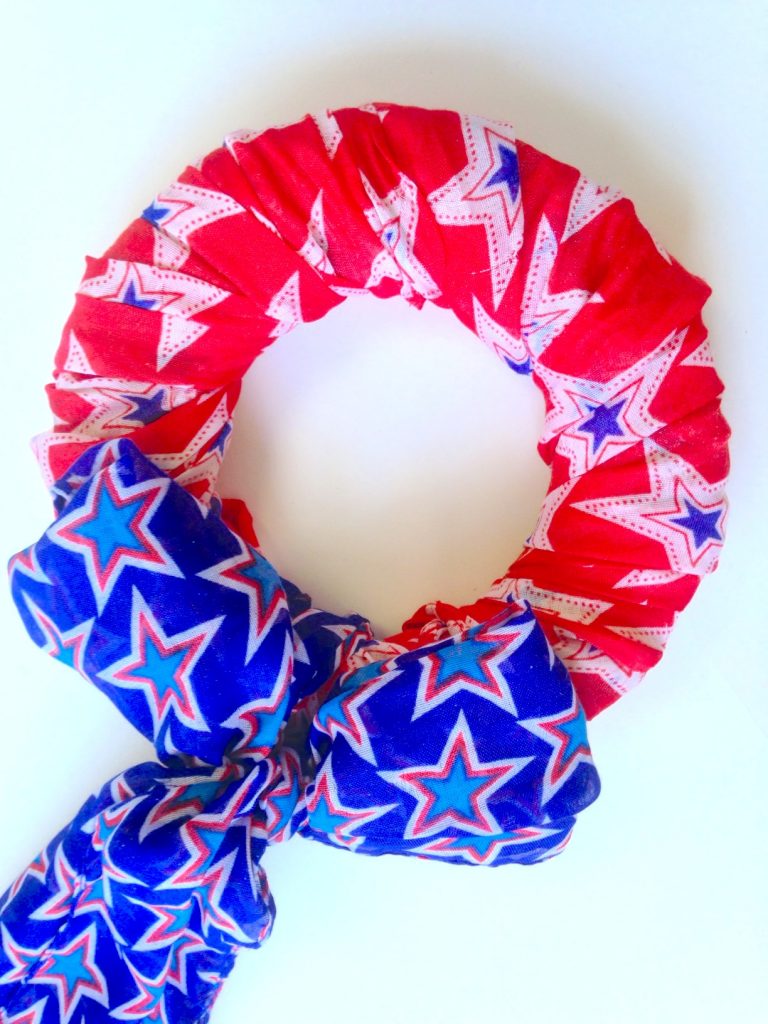 4. Press the end into place and prepare to add the bow embellishment. We cut off a segment of an additional scarf, and tied it into a bow around the top of the wreath.
Your patriotic wreath is now ready to be displayed or gifted. Hang it on a wreath hanger or hook for an instant pop of patriotic charm! If you love this you'll love our DIY Patriotic Flip Flops Tutorial!