DIY Bones Horse Skeleton Rocker Halloween Home Decoration
This post may contain affiliate links, view our disclosure policy for details.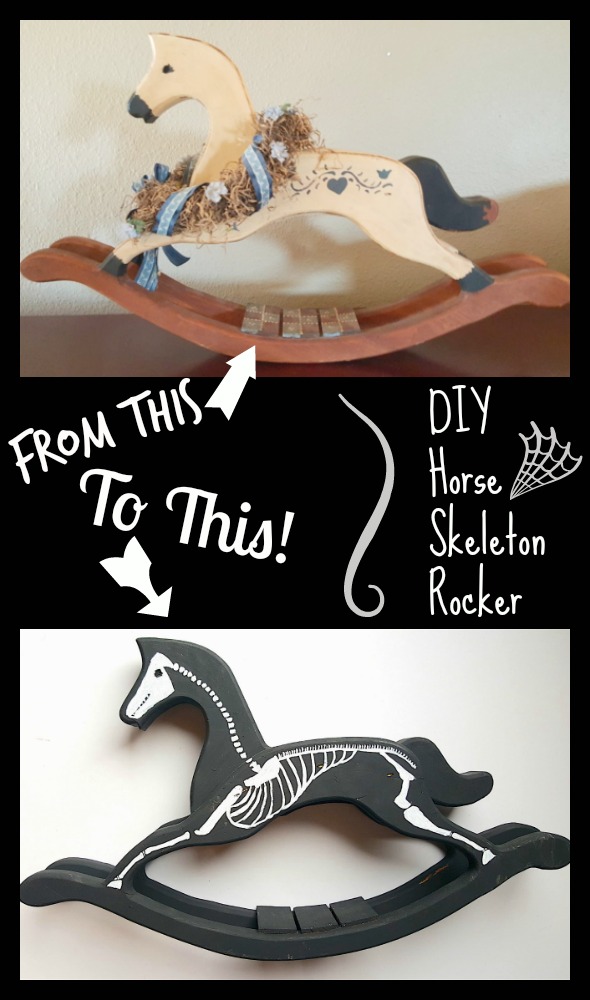 I absolutely LOVE Halloween – it's one of my favorite times of year! (Not kidding!) And the past year or so I've really been enjoying getting creative with my DIY home decorations – especially at Halloween!
Every few weeks I like to slowly walk around a few thrift stores and see if anything catches my eye for inspiration. When I spotted this awfully ugly rocking horse I knew it needed new life. This poor old hideous thing needed to rock a new design!!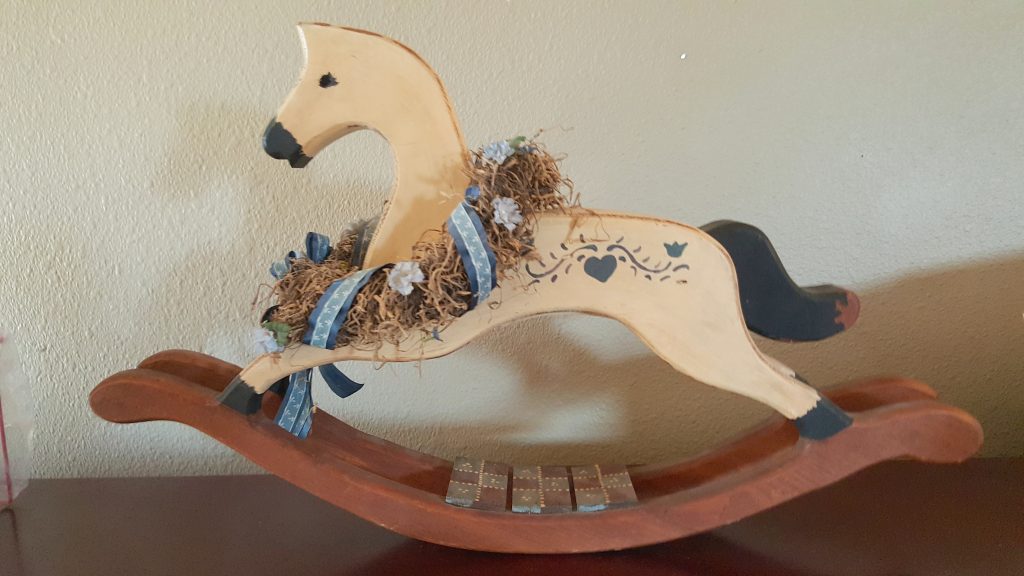 For $2 I figured this guy was worth saving. He was nice and sturdy so I bought him, brought him home, and threw away the over dusty mossy wreath around it's neck.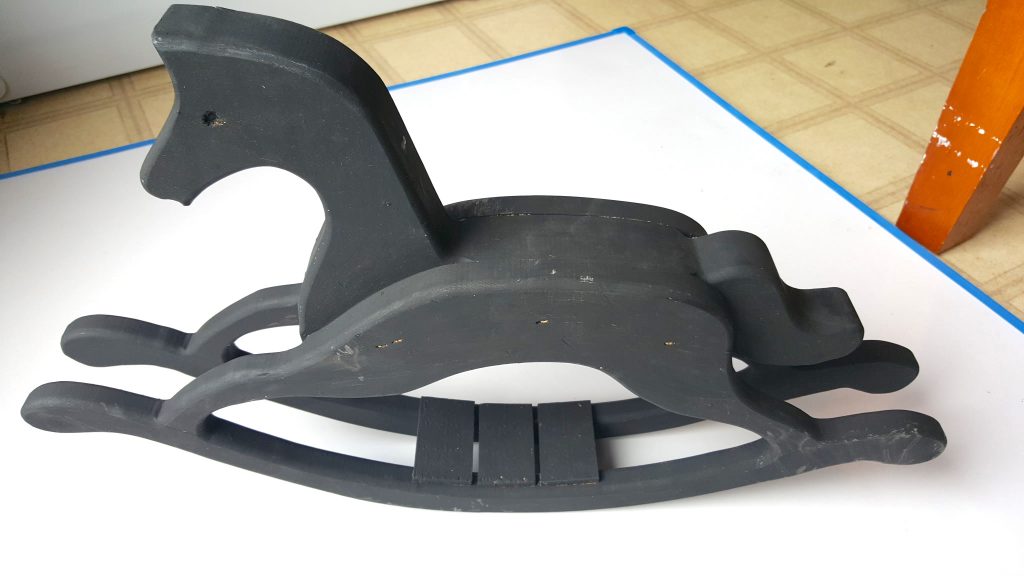 I whipped out my black acrylic paint and covered him up with a coat or two of paint. Then the tough part – actually putting a horse skeletal set onto the sides of this little rocking horse.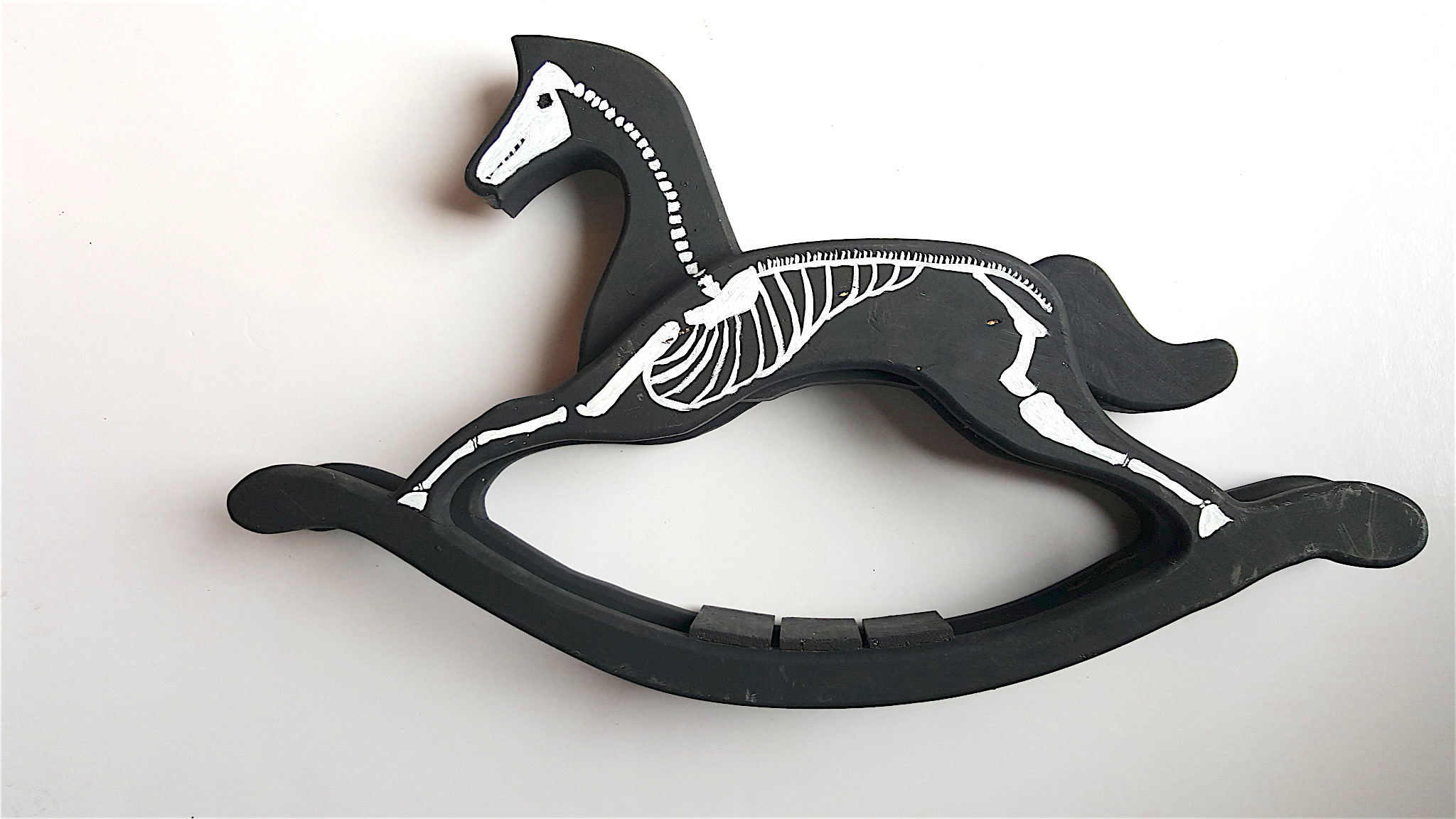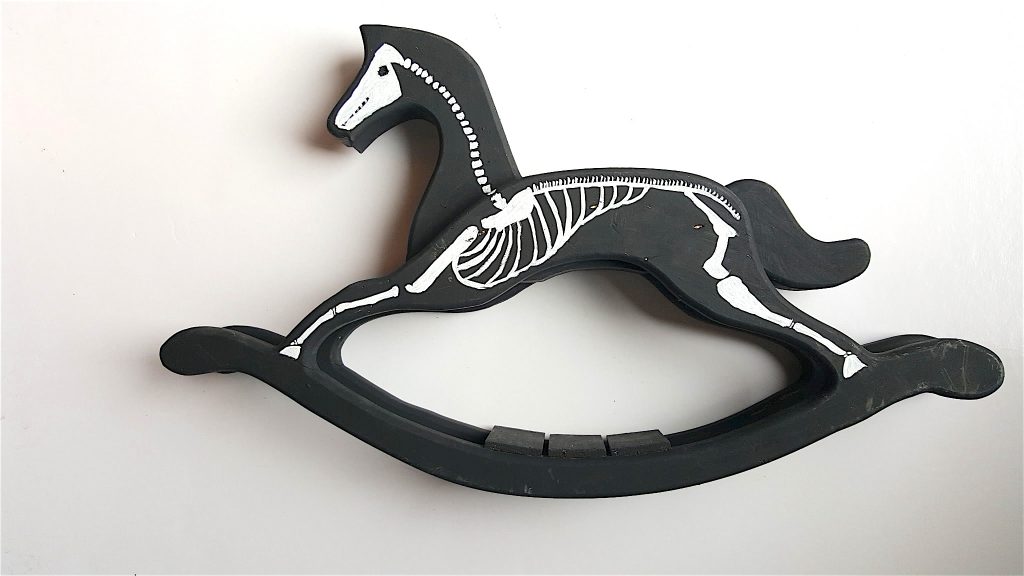 I'm NO artist – trust me – but it wasn't too hard to paint a set of horse bones on this rocker. I simply googled for "horse skeleton", looked under images, and tried to follow a basic design of bones. It really isn't as hard as you'd think!
Just keep checking where the middle of the body is, the legs, the spine, etc. When I finished one side with white acrylic paint I just flipped it over and did the same thing on the other side. Don't worry if they aren't even – no one will notice!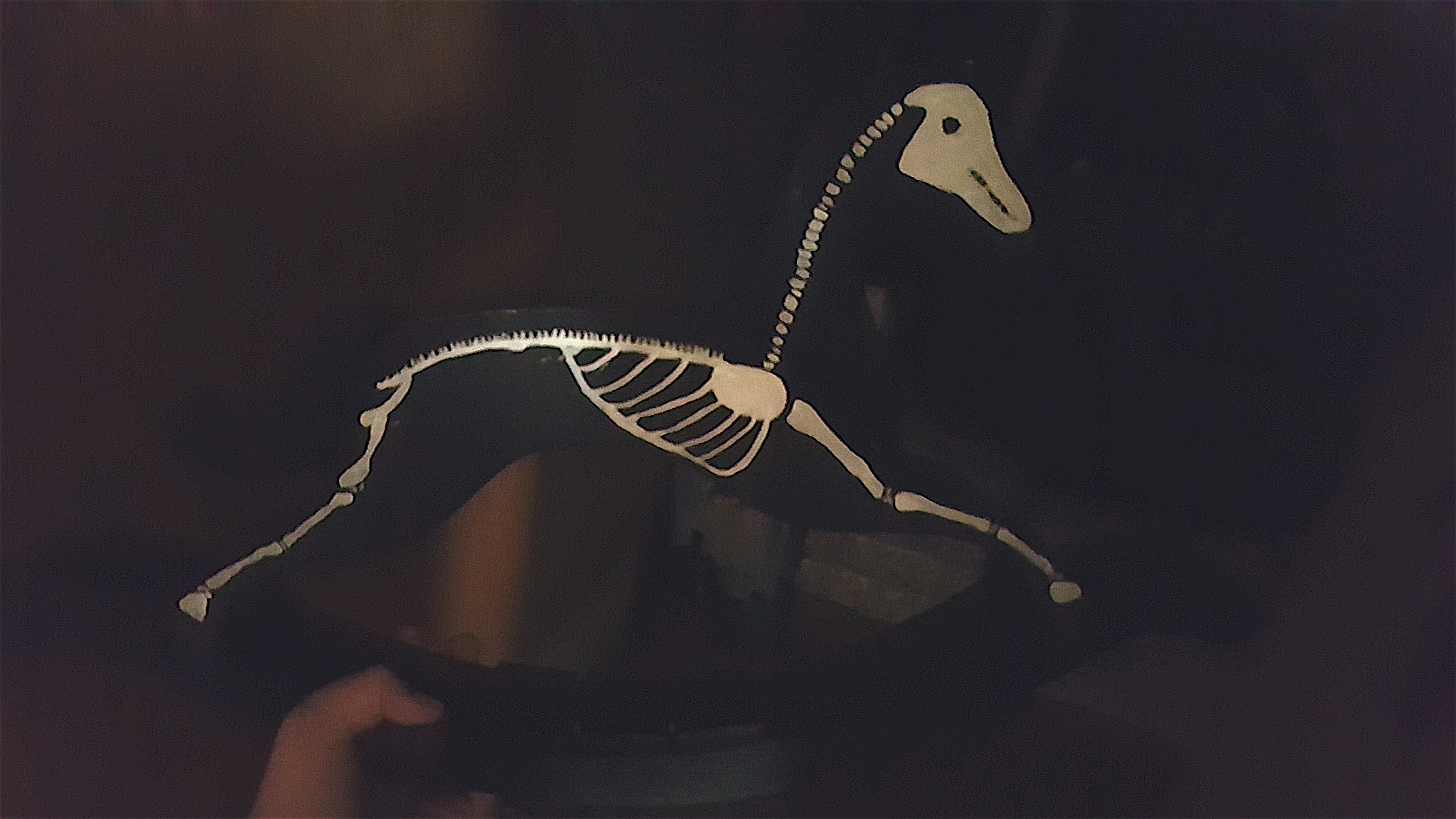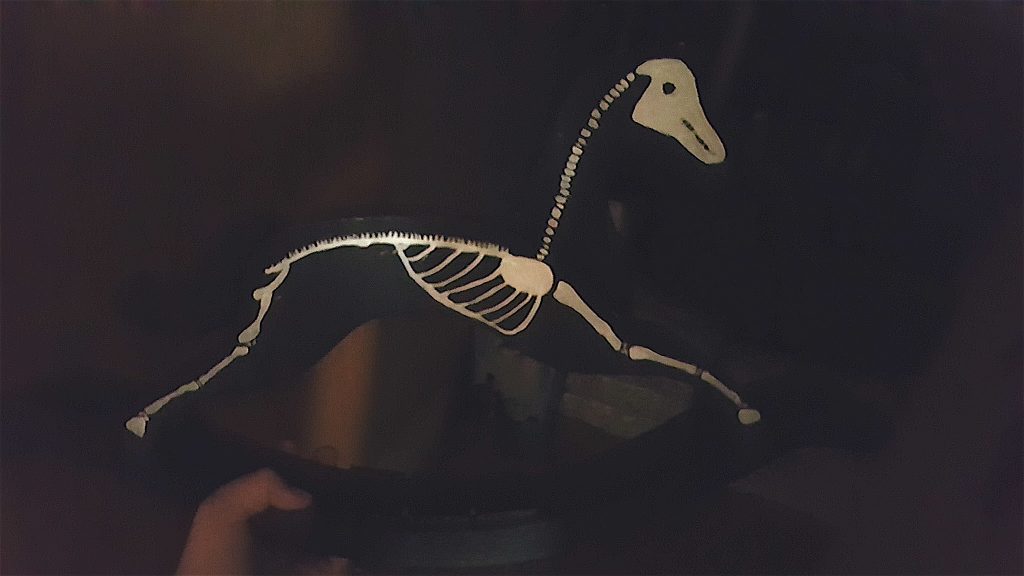 When I was done I added on a coat of glow in the dark paint just over the white bones for a spookier effect when the lights were turned off! You should try it! You can do it with any object with a flat surface!
And if you totally bomb it – just paint it all black and start again or realize you only wasted a buck or two and try again!
This would be a cool project for kids & tweens to try their hands on any flat animal shape (like wooden bears) you can find at your local thrift store!
Here are a few other skeleton decor I love you can buy if you love unique skeletons but don't feel like trying to make your own! (I have the fish but would buy them all if I could afford it!) You can also find a few of them at Target.
&
nbsp;
Day of the Dead Related Posts: