DIY Day of the Dead Sugar Skull Ceramic Art Decor
This post may contain affiliate links, view our disclosure policy for details.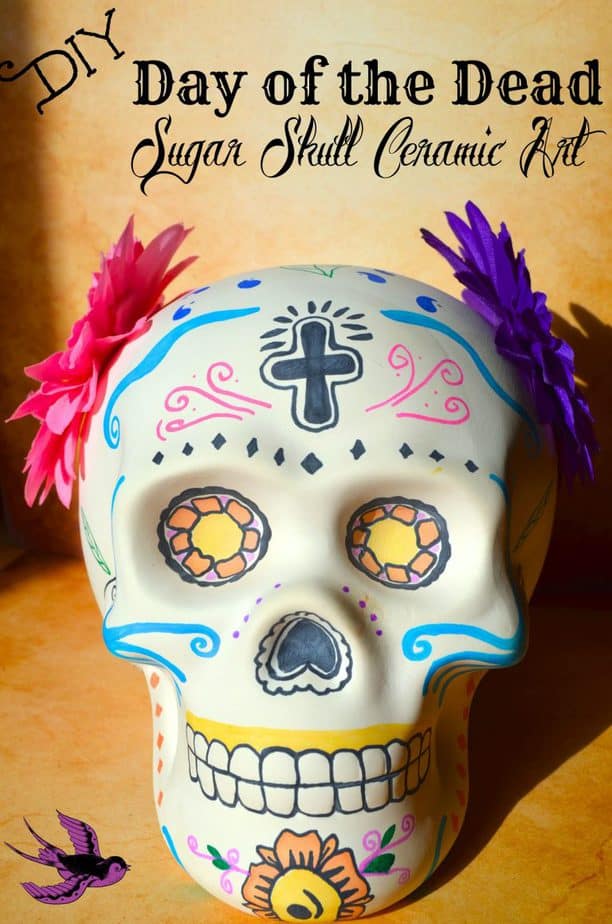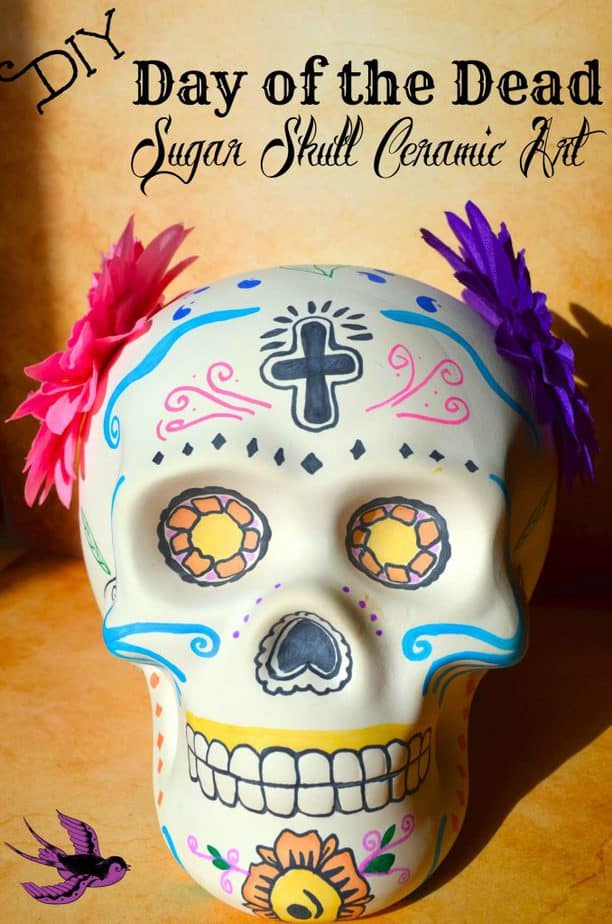 This DIY Day of the Dead Sugar Skull Ceramic Art Decor is SO awesome to create and have fun with! It turned out to be a fantastic cultural lesson for my children and looks pretty sweet on my mantel! Oriental Trading sent us the ceramic skull which is only $6 (or you can buy a dozen mini ceramic skulls for under $20). I wish I could buy a zillion of these – they are SO cool and are quite large! You definitely can't beat the price on these things.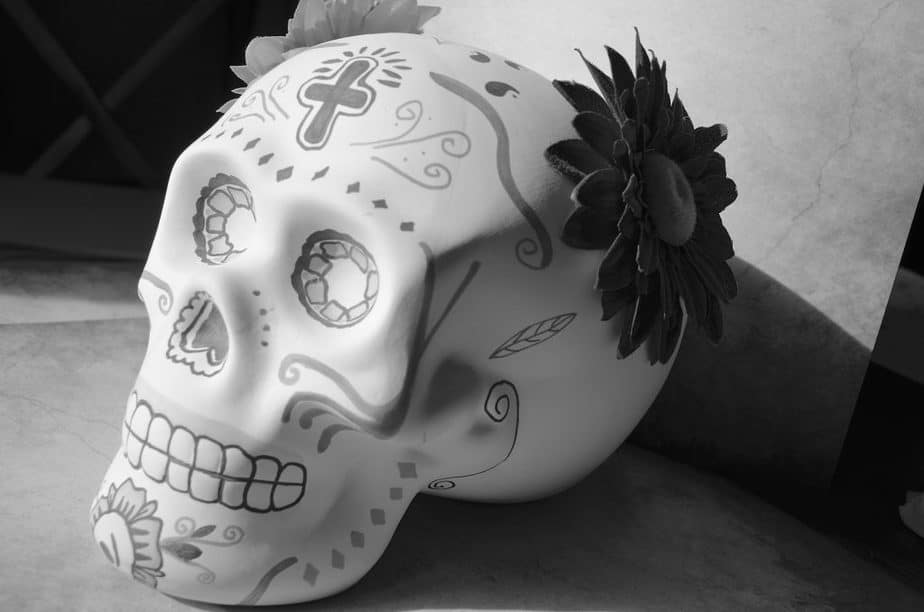 All we needed besides our skull was one or two craft flowers and a pack of markers! We colored with markers directly onto the skull and then just glued two flowers to the top with hot glue! I LOVE DIY Day of the Dead projects. The sugar skulls look SO ornate but they are actually quite easy to create even if you aren't so crafty. Each side is fairly symmetrical. I based my skull off of one of our Day of the Dead coloring pages. I printed out the coloring page, colored it how I wanted, then did what I could to copy it by drawing it onto my ceramic skull. The top and sides of the skull I just drew a few leaves and lines to match the rest of the patterns. Isn't it stunning?! I LOVE the way it turned out!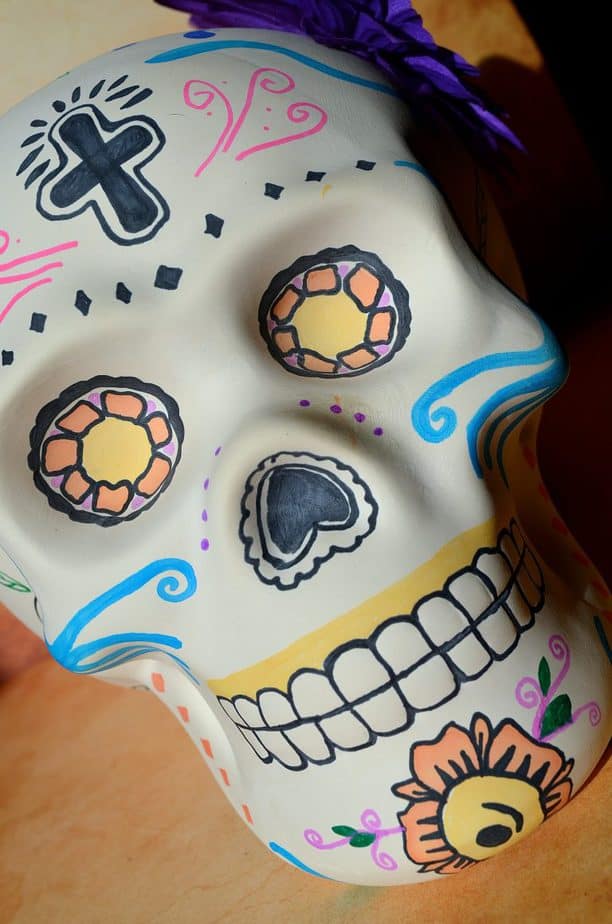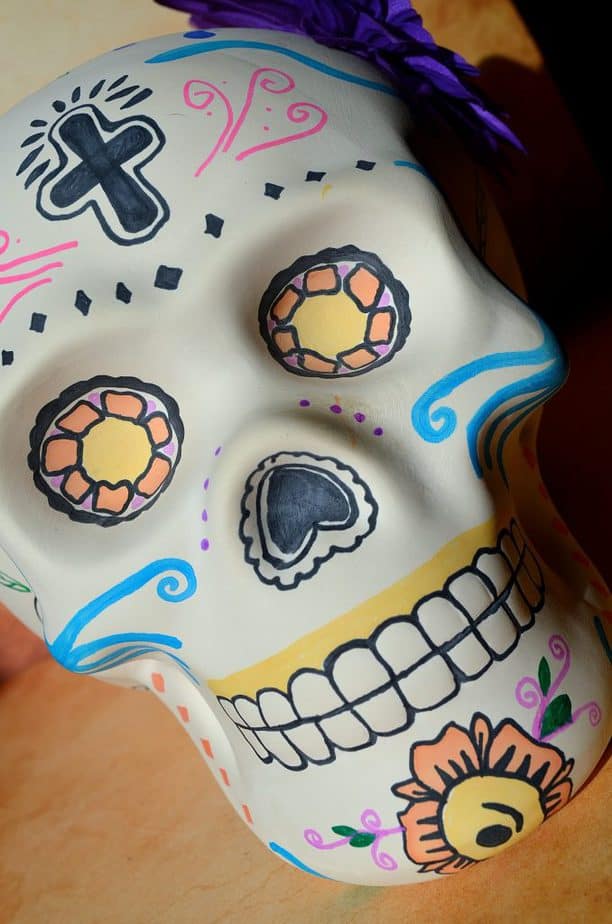 My favorite part is that gorgeous flower on the chin of our DIY Day of the Dead ceramic skull! I can't believe how well it turned out!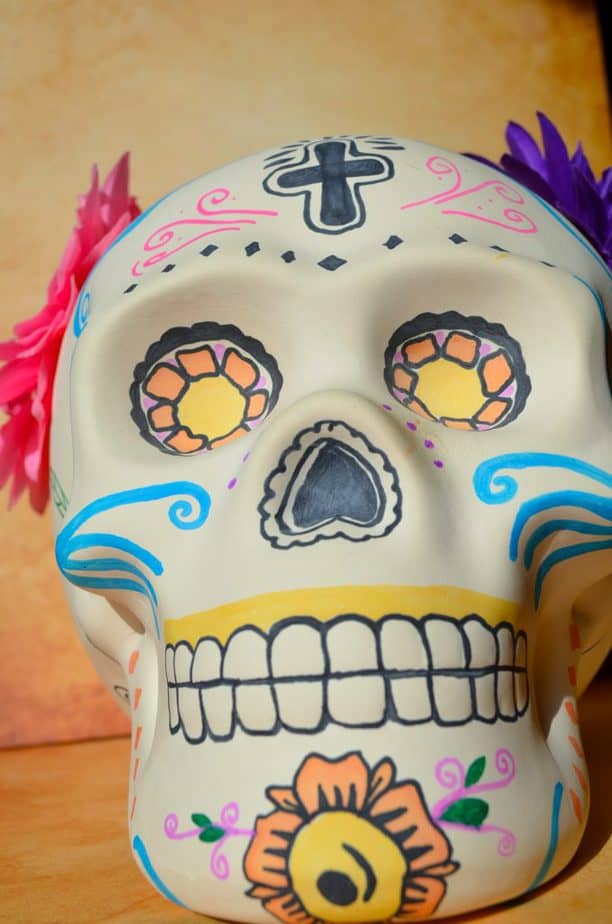 Since the ceramic is all white I decided to outline the indents of the teeth in black to define them better. I added a bit of yellow directly above it for some color.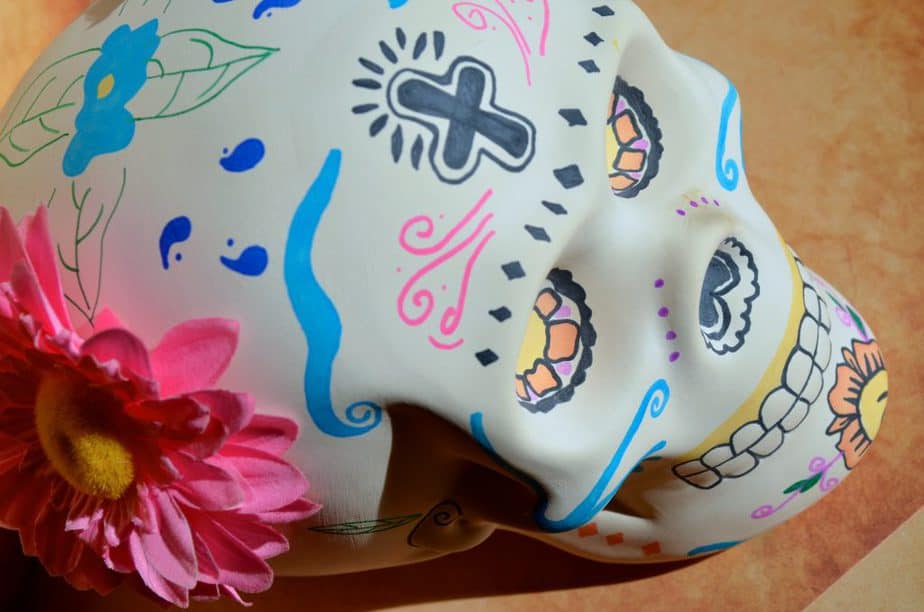 Here's a top view so you can see how I decorated it. If you love this then you'll love baking and decorating our Day of the Dead Sugar Cookies too! And while you're waiting for those to bake make sure to PRINT our FREE Day of the Dead Coloring Pages!
Day of the Dead Related Posts: