How to Make Floam – A Sensory Recipe to Beat the Summer
This post may contain affiliate links, view our disclosure policy for details.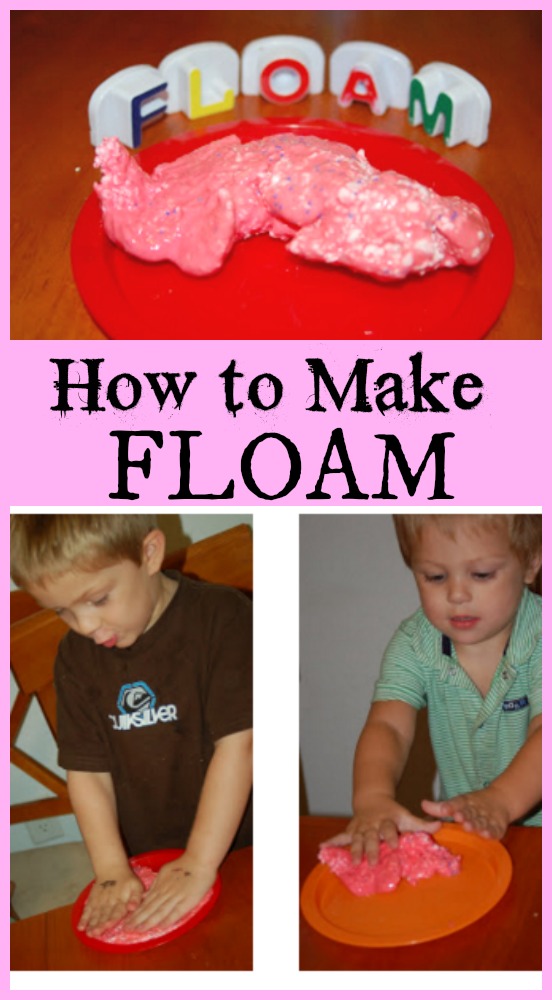 Did you know that you can actually make your own floam?! And it's easy too! Don't have time to make your own floam? Don't worry – there are plenty of types of floam to buy if you don't want to make your own! 
How to Make Floam:
2 tsp. Borax
(found in laundry aisle at store)
1/4 c. white school glue
1 2/3 cups of micro beads
(we used styrofoam!)
Dissolve 2 tsp. borax completely in 1/2 cup of water. Set aside. 
In a separate bowl mix 1/4 c. white glue and 1/4 c. water. Add food coloring of choice.
Pour the glue solution into the air-tight bag. Then add 3 Tbsp. of the borax/water solution. Do NOT mix yet. Add the polystrene or micro beads. For OUR floam we didn't have either of those products, so we actually found big chunks of styrofoam and tore them up into itty bitty pieces- it worked well!
Seal and knead the bag by hand until thoroughly mixed. Let it sit for 15 minutes, then knead for a few more minutes.
Now you're ready to play! This is an awesome sensory activity for your kids! Not only can your kids help to create the recipe and learn how to measure things out and follow instructions, but they can have endless fun squishing, pulling, ripping, and smashing this homemade floam!
Just make sure your kids don't eat it!!
As you can see my boys had a BLAST with their floam they made! When the kids are done playing with it just seal up the bag and store it for later!! If you'd rather just buy it check out the Playfoam set below!