Blaster-Tron & Tidepool Join the Skylanders Imaginators Senseis Crew
This post may contain affiliate links, view our disclosure policy for details.
I received the below product in order to facilitate this review.

My son is just obsessed with Skylanders! I feel like every Christmas since the original Skylanders Giants came out he's had Skylanders hiding all underneath the tree. And now with the new Skylanders Imaginators his love for the Skylands has just been fueled even more! I love that he's been able to grow with this game and all of the various versions as he's grown up.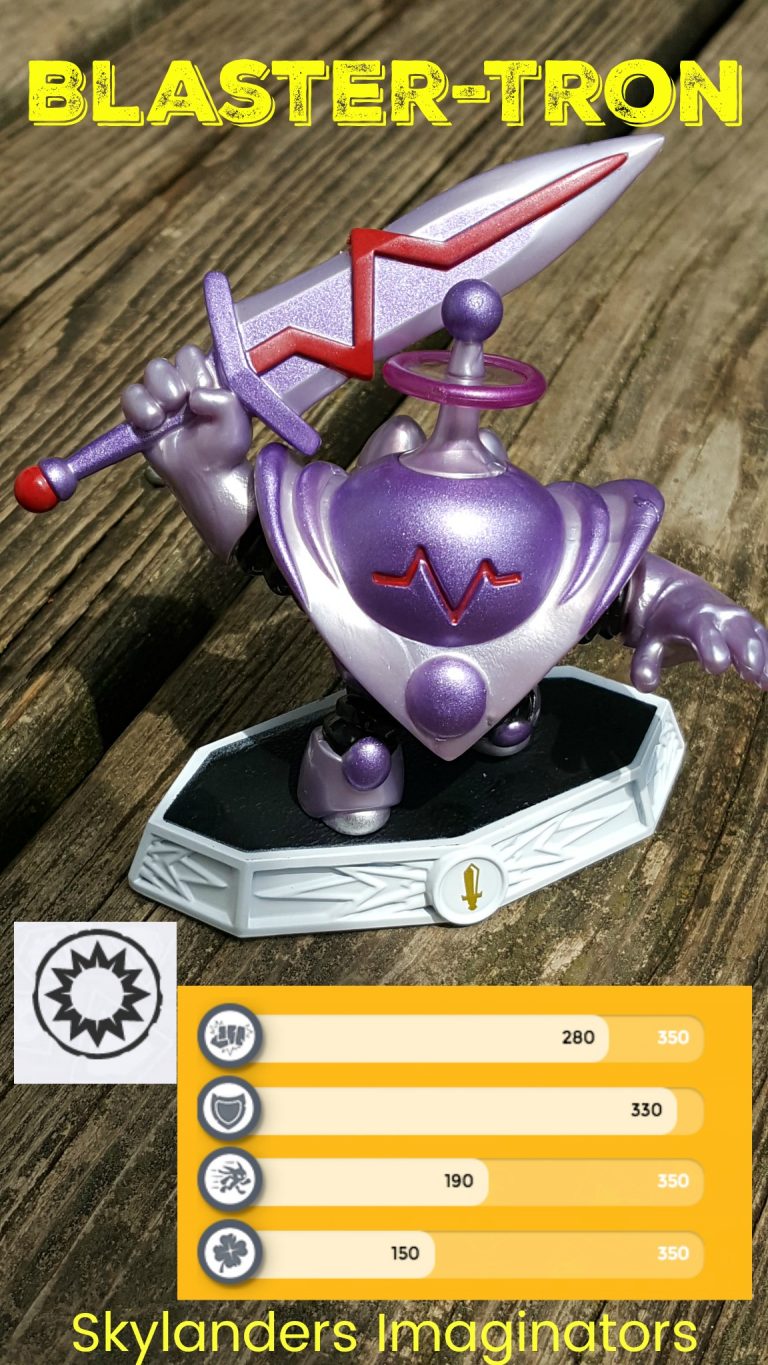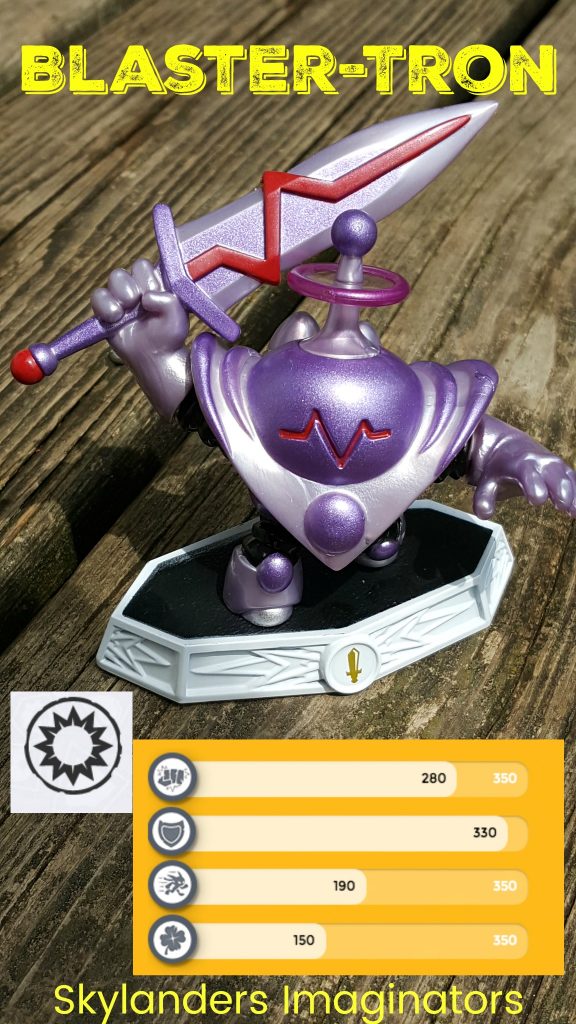 NOW there is an all-new lineup of Senseis for Skylanders Imaginators! What exactly are Senseis? They are a new group of Skylanders which have mastered different fighting styles and secret battle techniques! My son calls them "ninjas"! They help unlock Imaginator parts and access special areas of the game. They are also the only characters that can unlock Sensei Shrines and activate Battle Gongs in the game.
My favorite to watch is the new Tidepool – she uses squid guns that shoot ink! The graphics are SO awesome and really realistic feeling! Blaster-Tron can throw blasts at you while using his sword.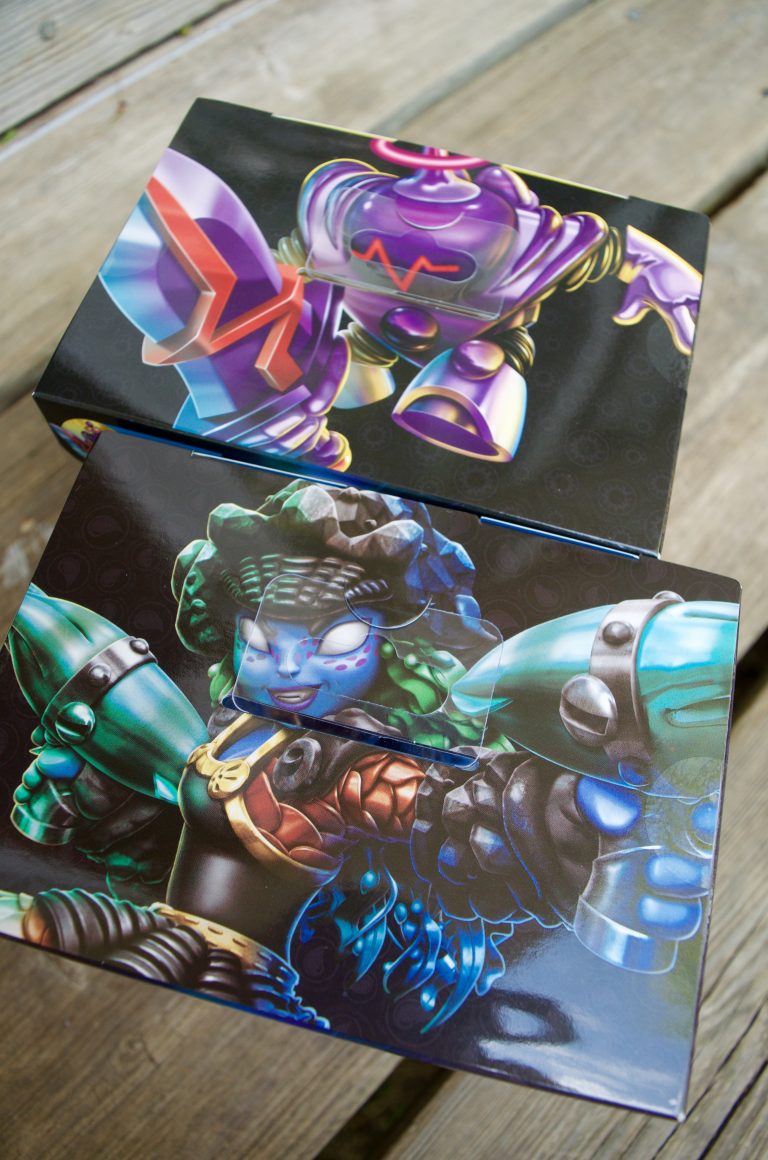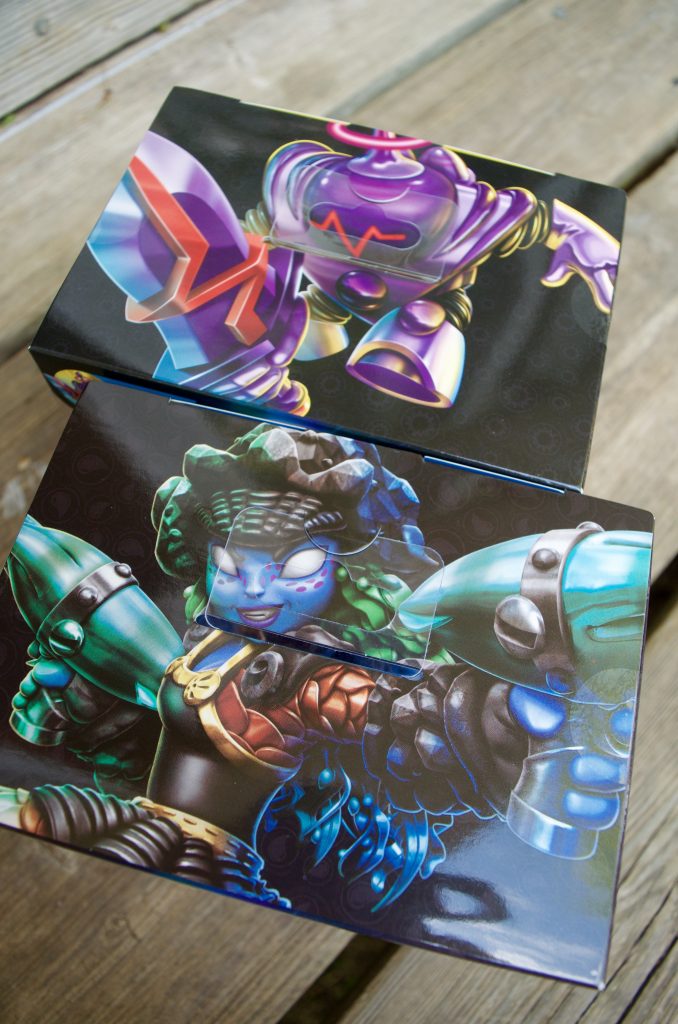 Look how incredibly detailed and awesome Tidepool & Blaster-Tron look on the top of their boxes!! I wanted to cut them out and tape them up in my son's room!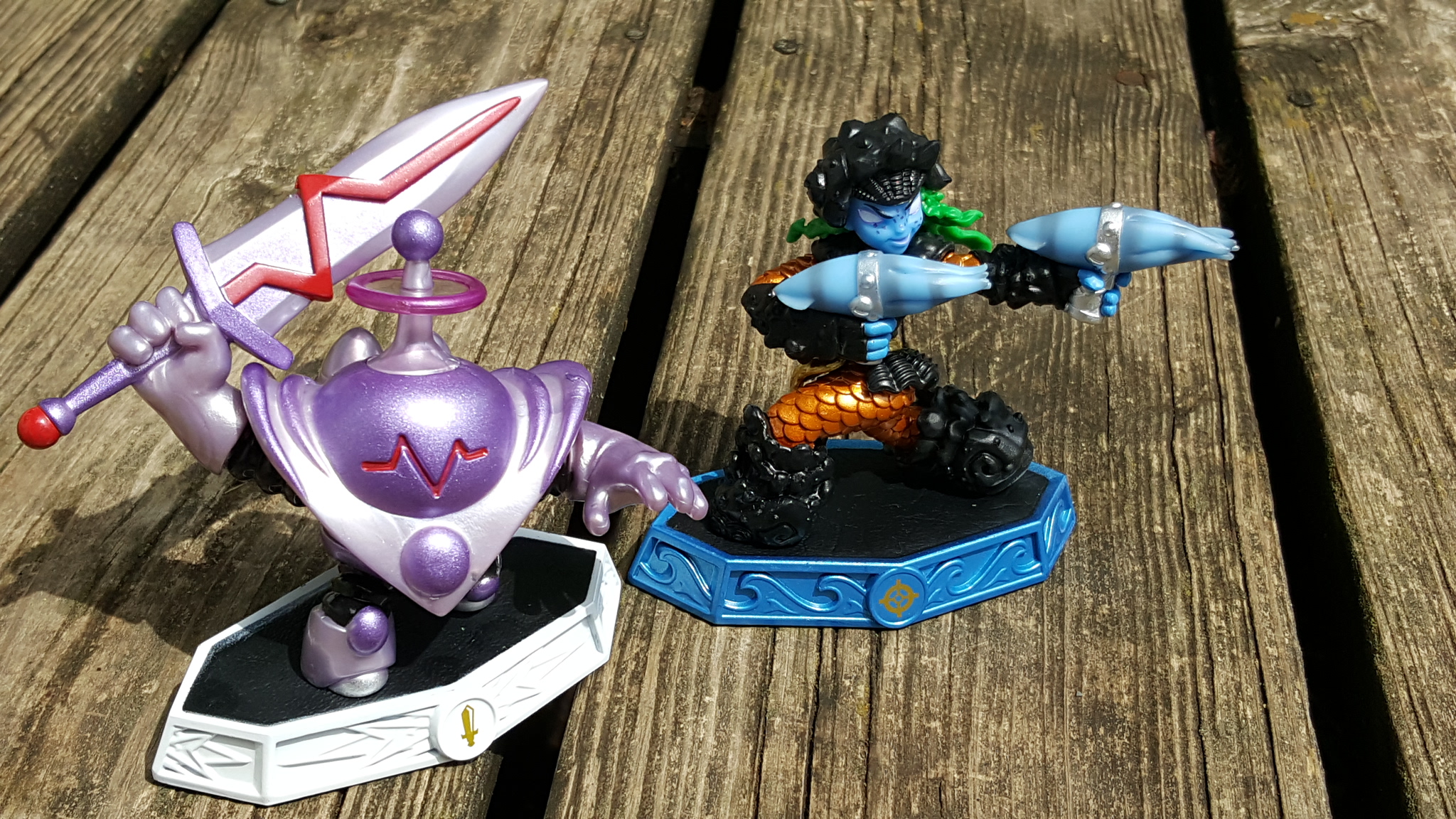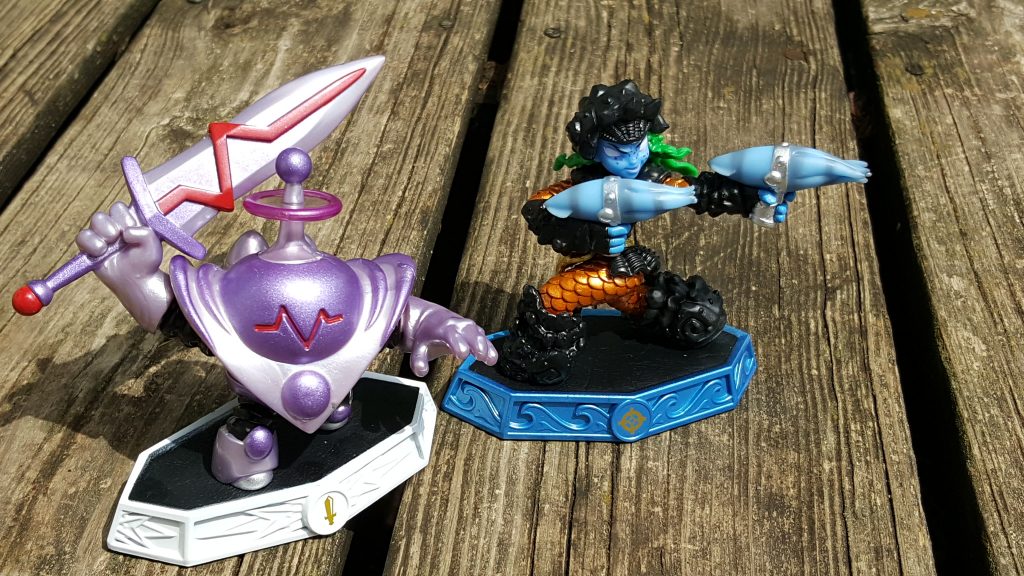 Background of Blaster-Tron:
When the Skylanders traveled forward in time to stop Wolfgang, they ended up bringing back the renegade robot with hopes that they could learn from his advanced circuitry. Eon immediately noticed that he had an actual "Good/Evil" switch that had been set to Evil. After flipping it to Good, Blaster-Tron was completely transformed. Besides going from bad robot to good robot, he ditched his blaster gun in exchange for a laser sword. No one knew exactly why, but as long as he was helping out the cause of justice, the Skylanders were happy. As a bonus, Master Eon noticed that his skill with the blade was second to none, and so he made Blaster-Tron a Sensei for the Knight Class, where he now gives 110% to training his students – which is technically possible because in the future, we figure out how to give more than 100%.
Background of Tidepool:
Long before she became a Sensei, Tidepool was an undercover agent for a top secret organization known as the Aqua Marines. However, one day she was betrayed by her superiors, who were part of an even more top secret organization intent on destroying Skylands. Using her spy training, Tidepool made it her personal mission to seek out every member of this evil shadow group and bring them to justice. This did not go unnoticed by Master Eon, who felt that someone of her caliber would be perfect to train new Skylanders as a Sensei of the Gunslinger class. However, Tidepool was not easily convinced that she could even trust Eon and the Skylanders after being deceived by her last organization. To earn her trust, she requested that everyone pass a truth test that she would conduct. Thankfully, all of the members of the Skylanders Academy passed with flying colors… except for Flynn, who insisted that he was 50% Mabu and 50% enchilada sauce. Tidepool felt that he was 100% meathead.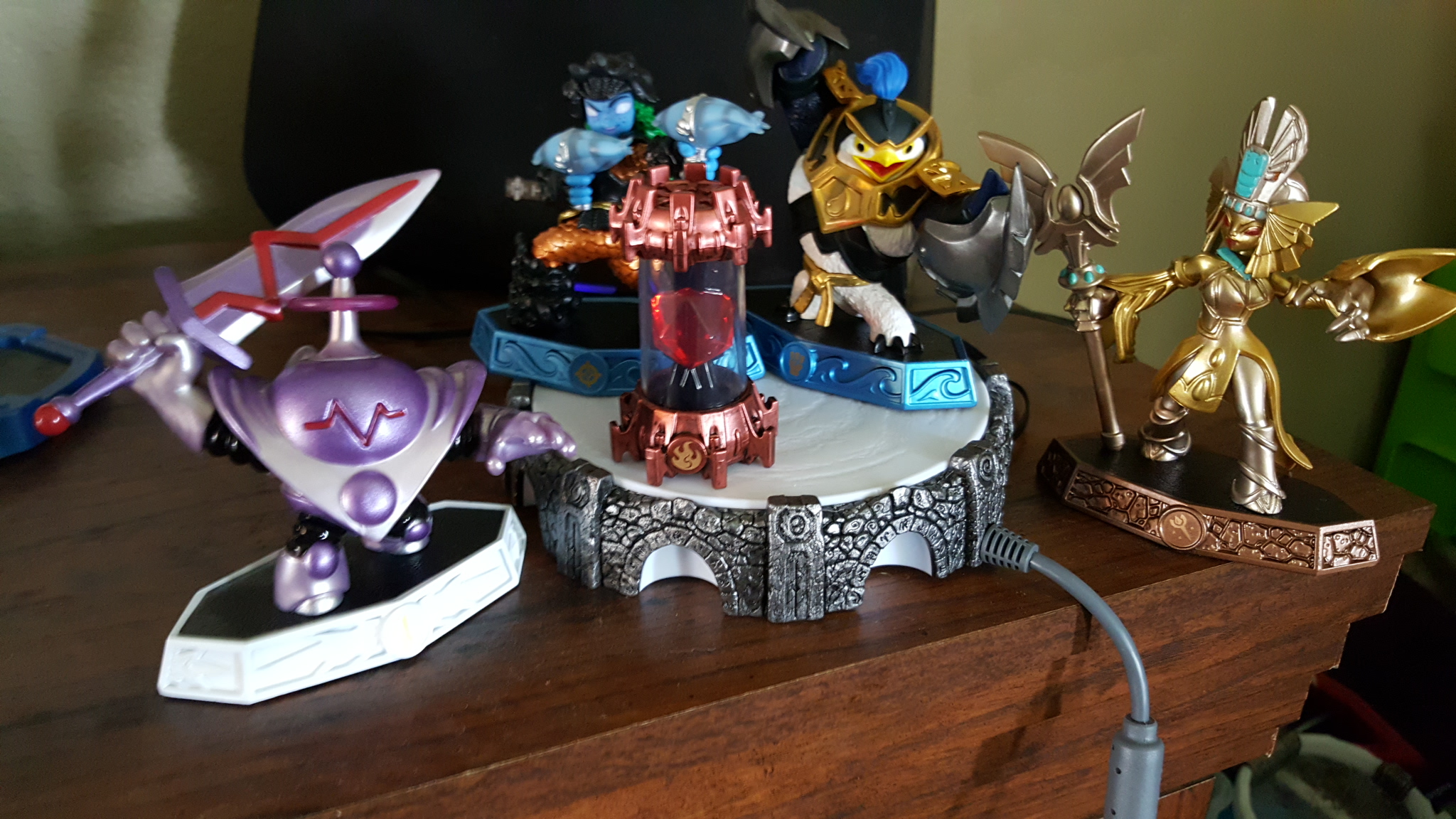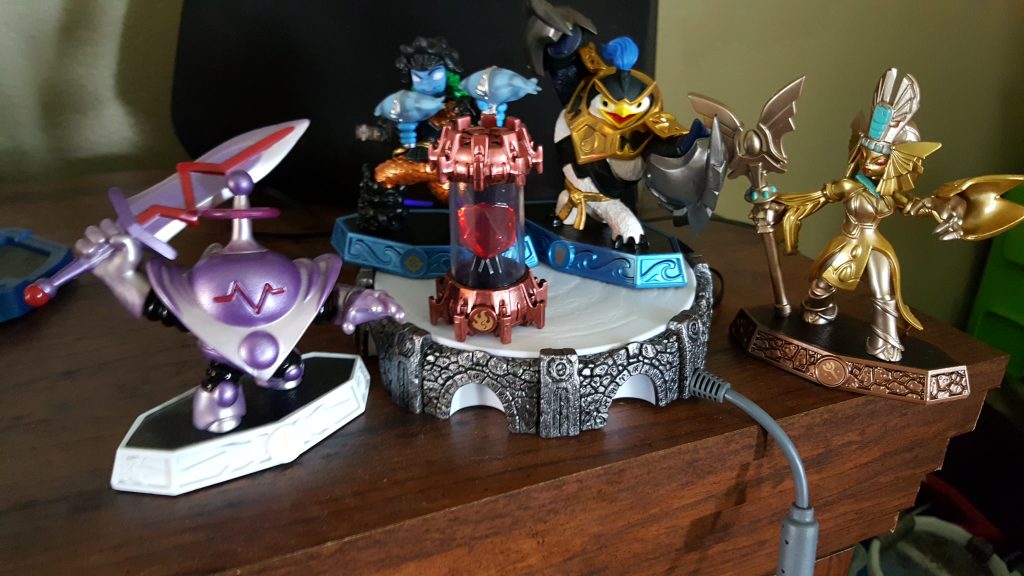 Skylanders is always a video game I recommend for my nephews when they start getting into gaming. It's easy and fun to play and the various characters really capture their interest! The really awesome thing specifically about the Imaginators version is that kids DESIGN THEIR OWN CHARACTER! AND all previous Skylanders versions work with this set which is genius. I LOVE Skylanders for this reason! Not only can my son swap out zillions of characters he has collected over the years but now he can totally custom create his own imagination!