Clothes Shopping for Spring Pictures
This post may contain affiliate links, view our disclosure policy for details.
Every year about this time I get excited – do you know why? Because it's the one time of year when I make my kids get their pictures done! Every year in the spring sometime my kids don their cute outfits and we do pictures – but every year we have it done differently. My oldest son's first year was by his grandparents canal system in the backyard with flowers. The next year he was surrounded by our baby ducks in tall green grass. The following year we had two boys and they were dressed in fancy suits. Then we went with a gorgeous nature scene the next year, and last year we took our photos vintage style on an abandoned railroad track with the boxcars in the background.
I love seeing all of these handsome Boys Suits every Easter, and CookiesKids.com has some fantastic prices on their suits, but for me I wanted something that my kids could wear more than just once. I LOVE the dressed up suit look, don't get me wrong, but on our budget I try to get the most wear out of their clothes that I can. Cookie's Kids has all sorts of styles and clothes for various occasions, so I spent a little while browsing. Initially I was looking for a nice sweater outfit since it's still chilly here in Iowa but I didn't see anything that I liked. UNTIL…….
As soon as I spotted these Beverley Hills Polo Club "Big Bold" number shirts I KNEW I MUST HAVE THEM! These were it!! As you know we moved from Florida to Iowa about six months ago or so and I wanted to remember how old my boys were for their first spring here in Iowa. I NEEDED these adorable shirts!! I bought one for my 5 year old, and a larger size for my 3 year old since he is growing so quickly. One things I love about CookiesKids.com is how easy it is to find the sizes and styles you want! They have this neat feature called Alva Kids where you enter your child's information and they do the rest! They will tell you what size your child fits in each brand! You can see my photo album for other outfits that I loved!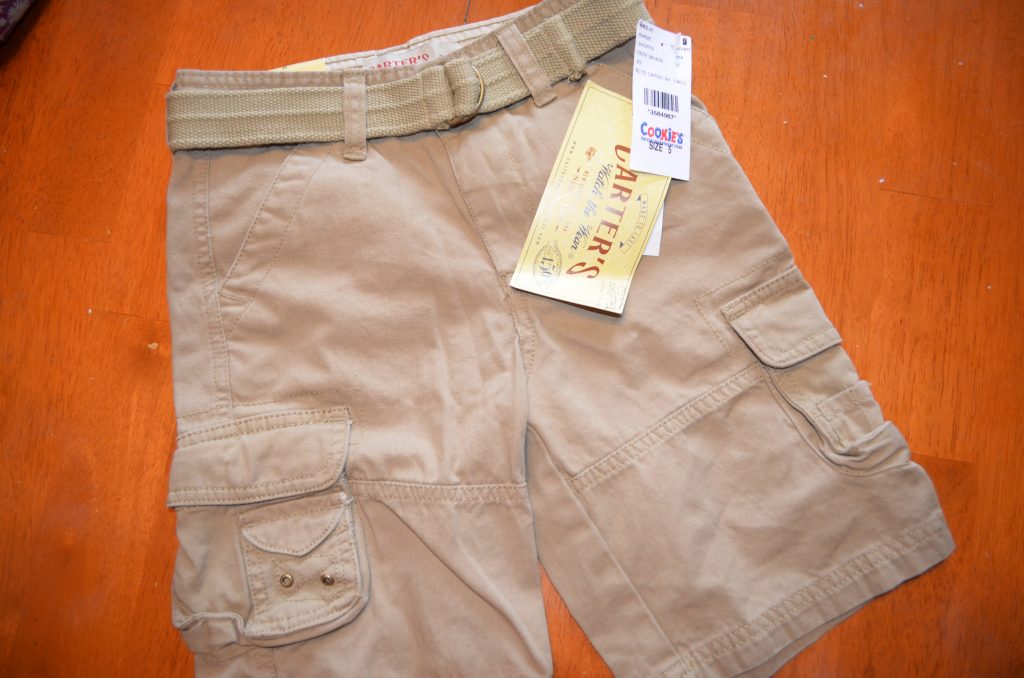 I also found these completely awesome Carters Belted Cargo Shorts. I love Carter's brand clothes because of their high quality and durability so I bought matching pair – one for each of my boys. Normally this time of year we are sweating outdoors in the Florida sun and hurriedly taking photos, but now in Iowa we just got blasted with a decent amount of snow and I knew outdoors was just not going to work for our spring photos. BUT I still had high hopes of getting some tropical scenery….and I knew just the place!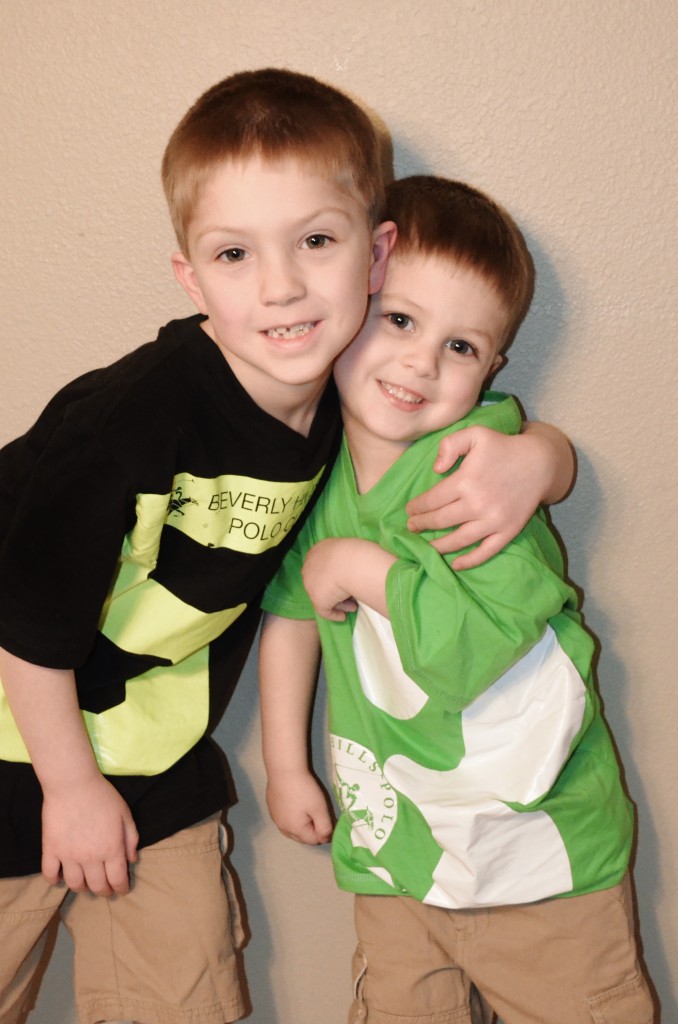 Our family is a very fun-loving easy going family that loves to get outdoors! I knew my boys would LOVE a trip to the zoo and I knew spring pictures in their tropical area would not only ensure that my kids wouldn't freeze but it would also ensure my kids were happy for picture time!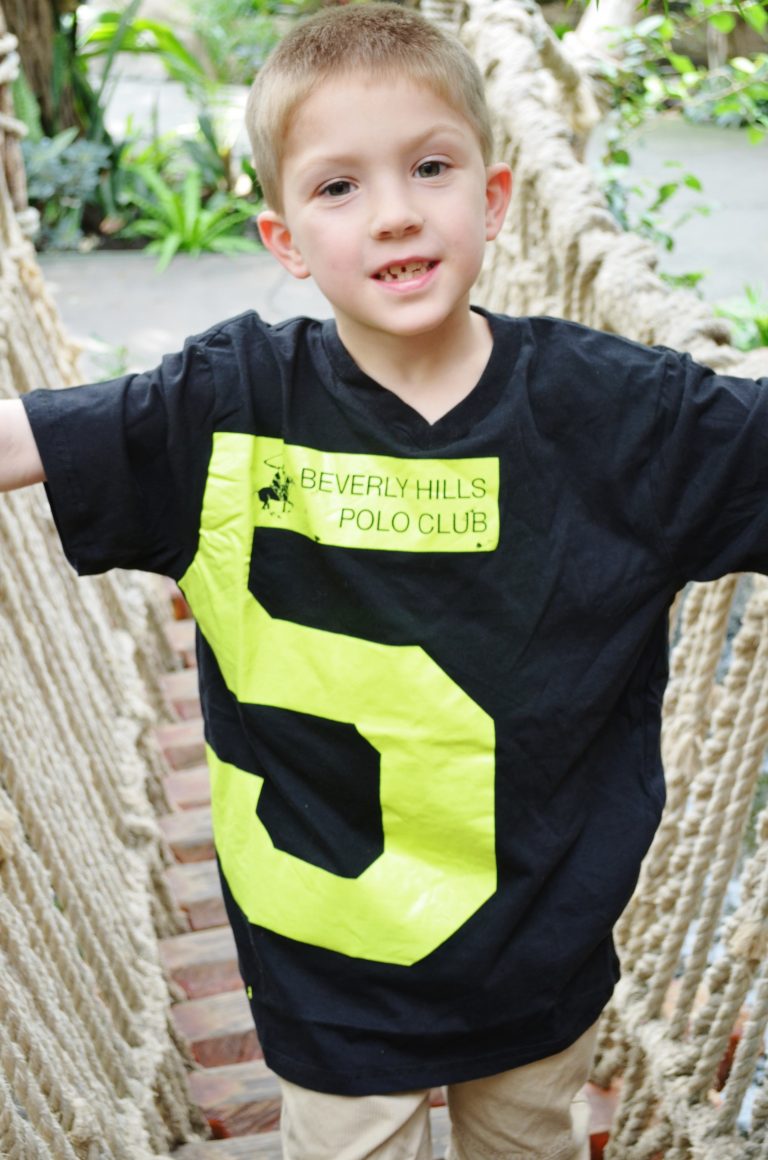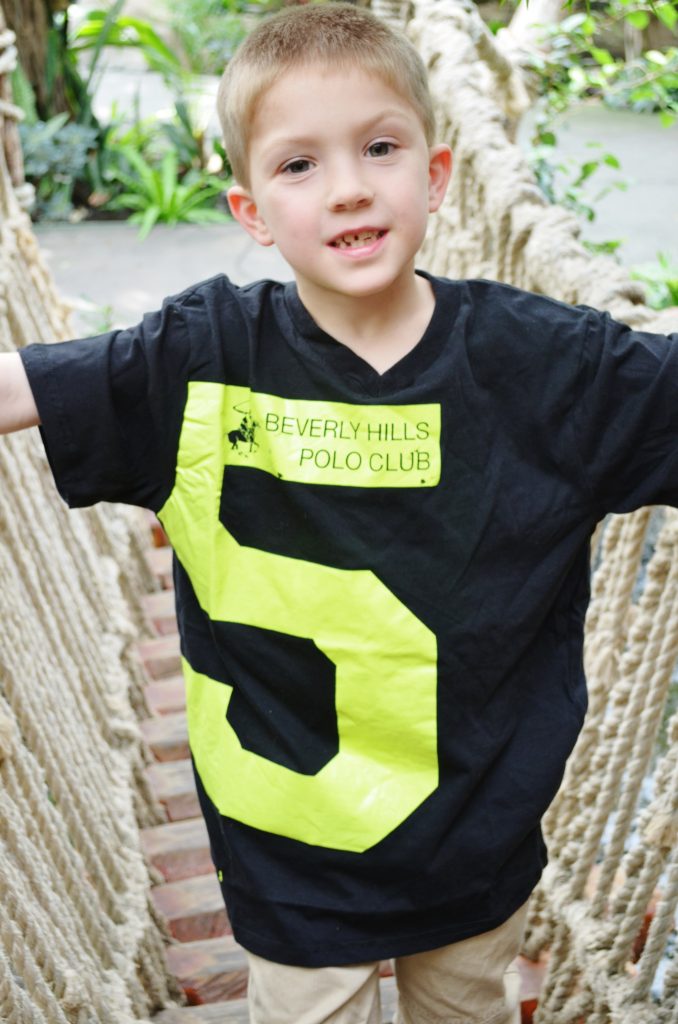 I can't believe how big my 5 year old has gotten!! They certainly do grow up quickly! I'm SO happy I chose these shirts for my boys so that as my brain gets mushier I can easily glance at these wonderful memories and immediately know what age my boys were. And I absolutely LOVE the Carter's shorts that we chose!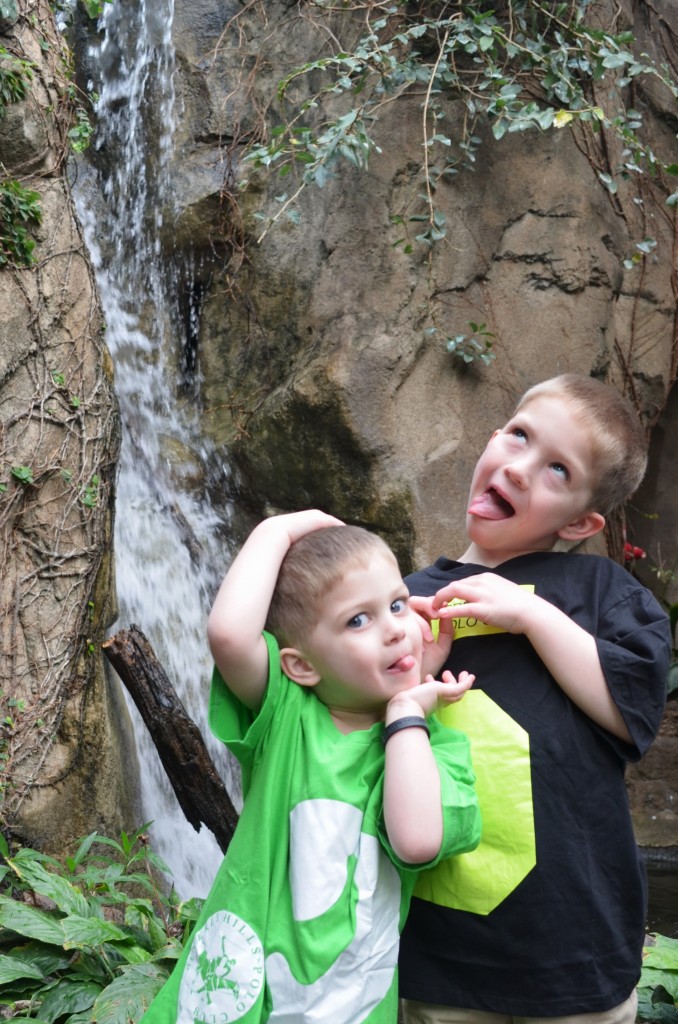 One very important tip for taking pictures with kids – ALWAYS ALWAYS ALWAYS let them take silly pictures!! It always makes them giggle and just makes things go a lot smoother!
  Cookie's Kids have 7 stores in the NYC area in Bronx, Brooklyn and Jamaica as well as online at CookiesKids.com (I shopped online but would love to visit their store!). And they don't just sell kids play clothes either, they have School Uniforms, shoes, Girls Dresses, socks, and even toys!
More about Cookie's Kids:
In 1972, a young man named Cookie and his brother Marvin went into business together. They rented a 1600 square foot store in Jamaica, Queens, fixed it up, bought inventory and Summer and Fall, and opened a day after Thanksgiving with a full stock of holiday toys. The toys were a success and they put the extra money toward buying children's clothing for the next season. When that did well, they bought more clothing. The business was on it's way.
As the brothers Cookie, Marvin and Sonny, who had come in as a third partner in the business, began to open new stores in new locations, inventory expanded. Besides the latest fashions, our customers wanted shoes, toys, backpacks and accessories and we were prepared to deliver.
By the late 1990's there were six superstores throughout the NYC area, and though they previously had different names, by that time they were all named Cookie's Kids. Also in the late '90s came an important addition to Cookie's Kids' inventory: school uniforms. It was the steady success in uniform sales that paved the way for founding CookiesKids.com in 2007, which originally sold uniforms and soon after the entire Cookie's Kids Inventory.
Disclosure: I am a member of the Collective Bias™ Social Fabric® Community.  This shop has been compensated as part of a social shopper insights study for Collective Bias™ and CookiesKids.com #CBias #SocialFabric