LOOK at my NEW HUGE Science Center Corner Inspiration
This post may contain affiliate links, view our disclosure policy for details.
You know that we've been working on putting educational centers in our basement, and the one I've been the most eager to get started on is our science center! I'm not completely finished so this will be a sneak peek but if you have any ideas I'd love to hear them!!
For $27 at yard sales yesterday I purchased a large (REALLY heavy!) entertainment center,  a small cabinet and a display cabinet for specimens! This is going to be science exploration heaven!!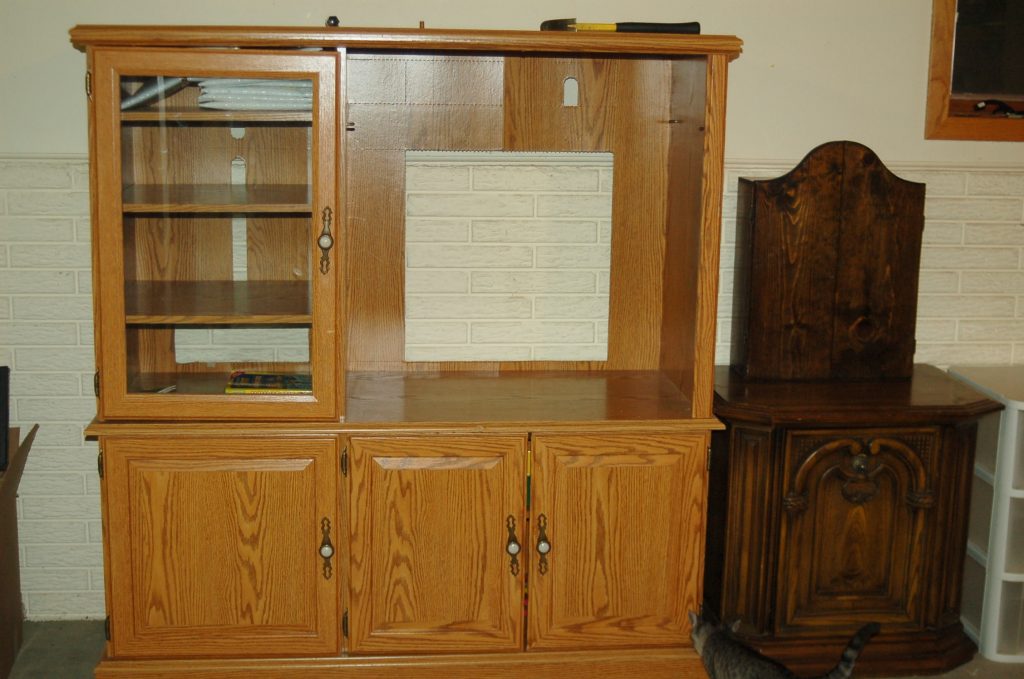 At some point I'm thinking of decorating the furniture with leaves or bugs or something but I don't know anything about using decor on laminate furniture….it will just have to go on my very long "to do" list!
The display cabinet you see above eventually will be hung on the wall directly above where it is now – but I have to paint the wall first! (I'm painting it green!)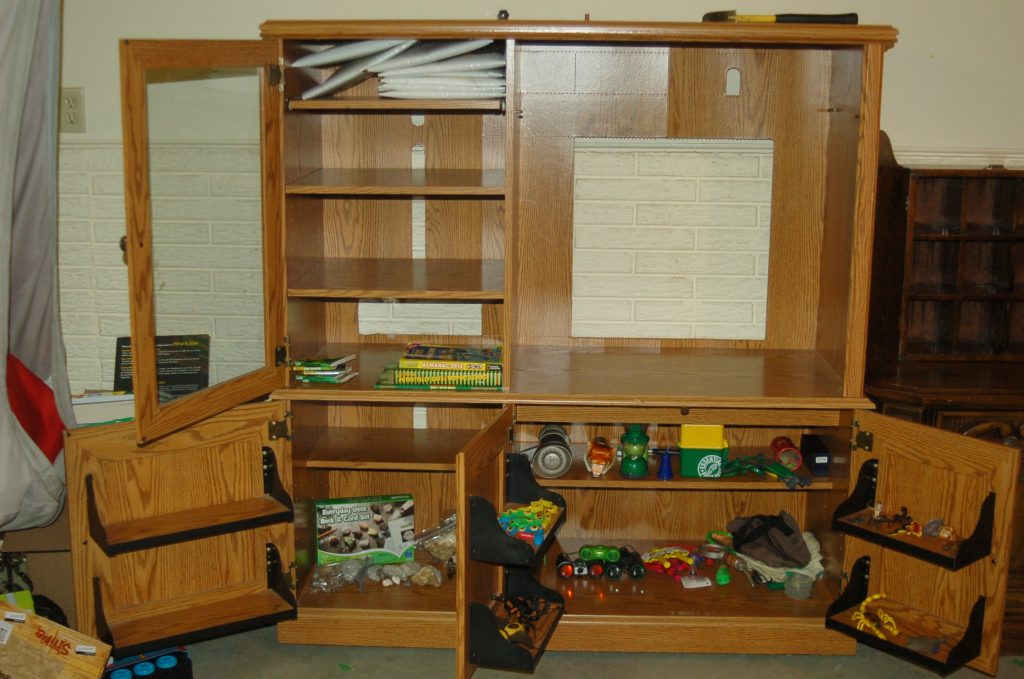 LOOK at all that storage!! I spotted a $10 entertainment center but it was about half the size with less storage shelves so I opted for the $20 piece. As you can see we don't have much to go in it yet!
But I'm sure the boys will fill it up soon enough. All of our microscopes and growing kits are in the cabinet next to it – this is our exploration center.
All of our magnifying glasses, Backyard Safari kits, Educational Insights Rock collections as well as the boys personal rock collections, our Safari Ltd. venomous creatures and reference books are all here!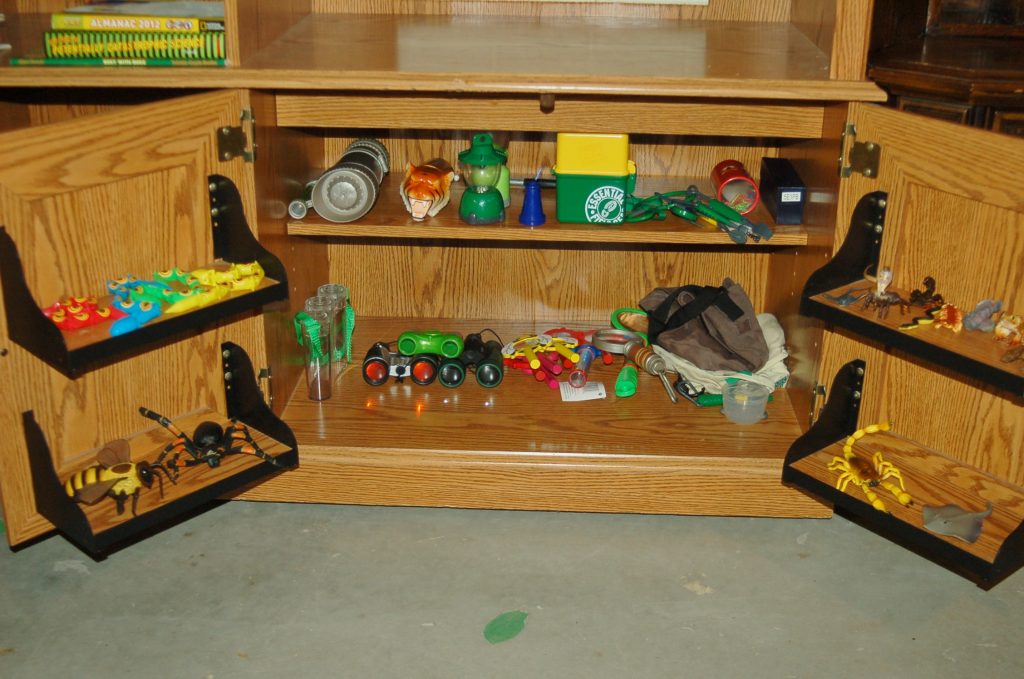 I love the little display shelves on the door!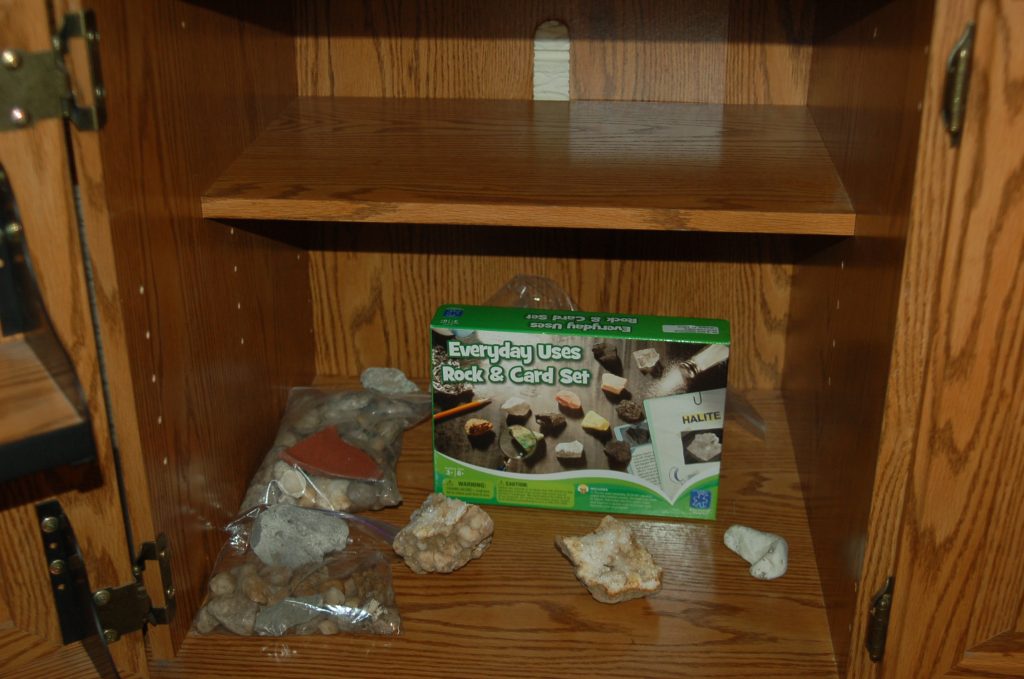 This will be the specimen collection area. We've already put some of my boys rock collection in here. Eventually I'll put some containers in for seashells, fossils, leaves, etc.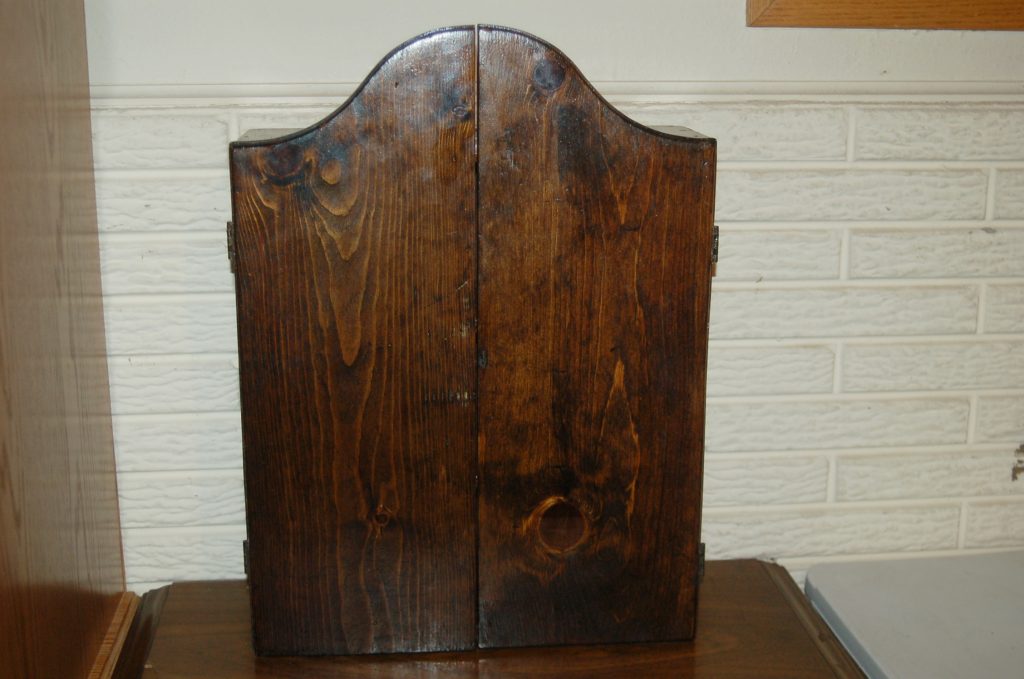 Then I spotted this beauty for ONLY $2!! Look inside!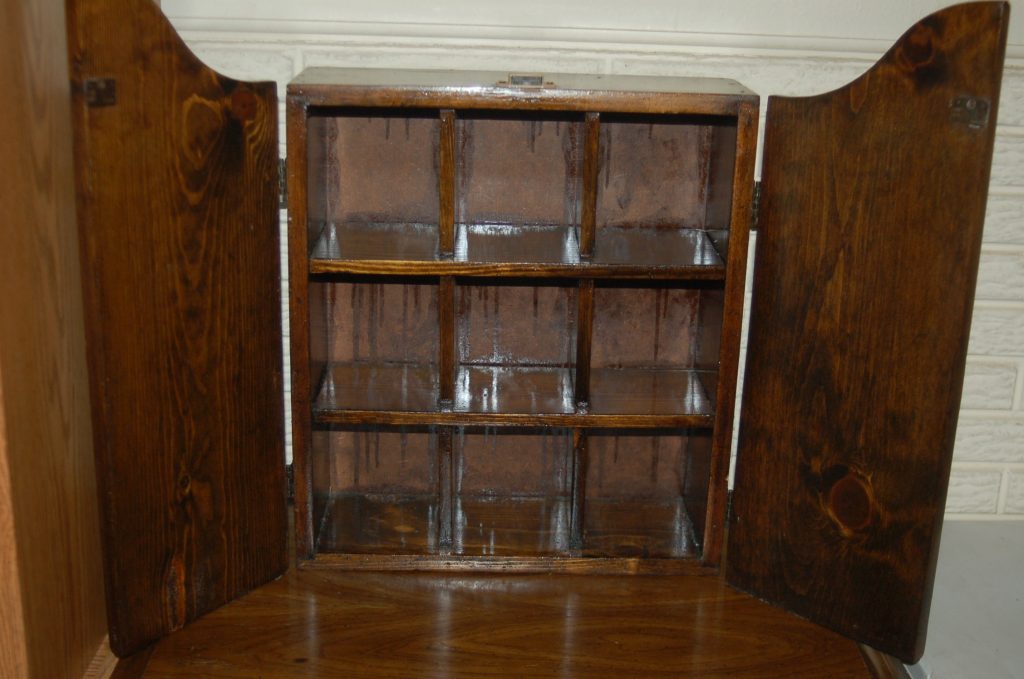 I knew this would be PERFECT for displaying their favorites in their collection! We will hang it on the wall after I've painted – my son already has a few geodes he's picked out to put in here.
So a $20 entertainment center, $5 cabinet & $2 display cabinet EQUALS a LOT of priceless educational exploration & learning time! When it's completely finished I'll add some updated photos in here!