Slow Cooker Chicken Caesar Wraps Recipe
This post may contain affiliate links, view our disclosure policy for details.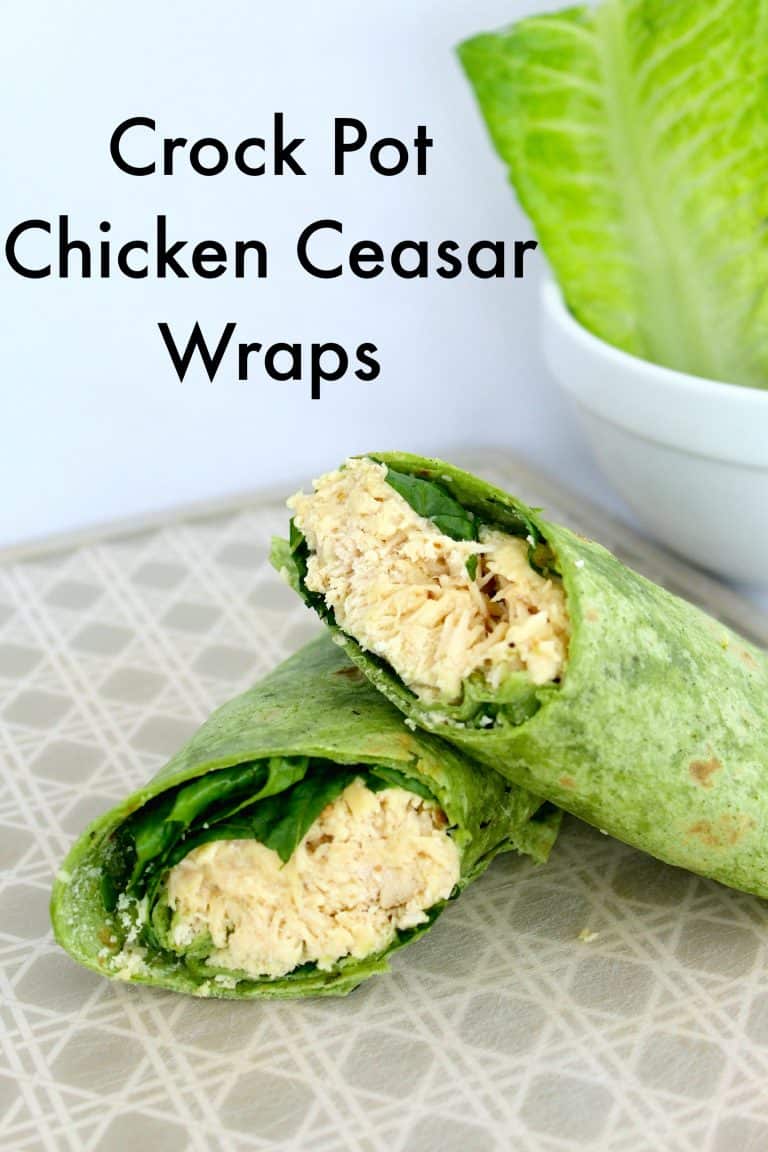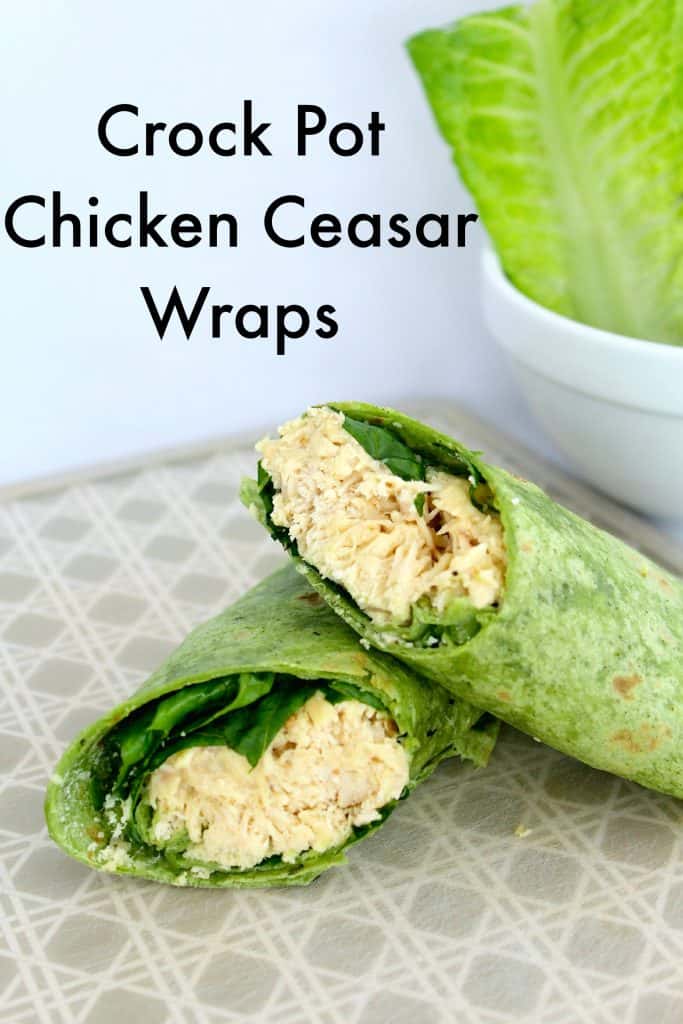 I absolutely LOVE my slow cooker and am always looking for great slow cooker recipes that we can use for both easy school lunches and for dinner recipes. This slow cooker Chicken Caesar Wraps recipe is SO delicious and super easy! Here is our recipe:
Chicken Caesar Wraps Ingredients:
2 pounds boneless, skinless chicken breast
2 cups of water
1 cup Caesar dressing
1/2 cup shredded Parmesan cheese
3 cups chopped green leaf or romaine lettuce
6 large flour tortillas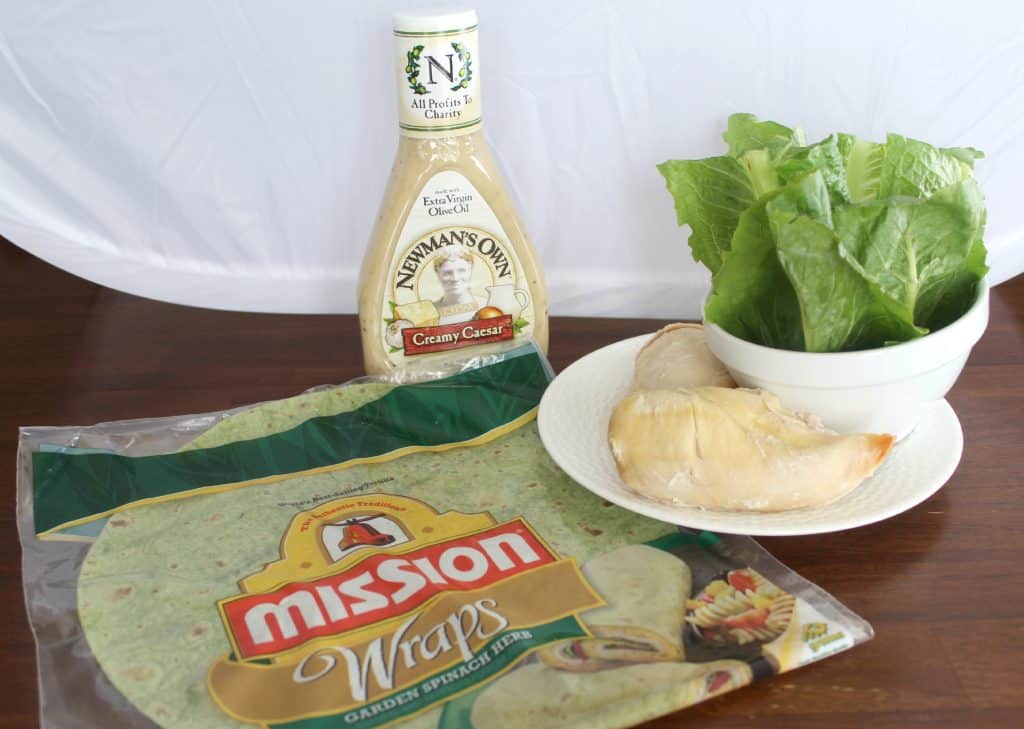 Chicken Caesar Wraps Directions:
1. Pour 2 cups of water inside. Place the chicken breasts in the water and cover the slow cooker with it's lid.
2. Cook on LOW 4-5 hours OR on high heat 2 1/2 hours.
 3. Remove chicken from slow cooker and shred chicken. Pour water out of the slow cooker.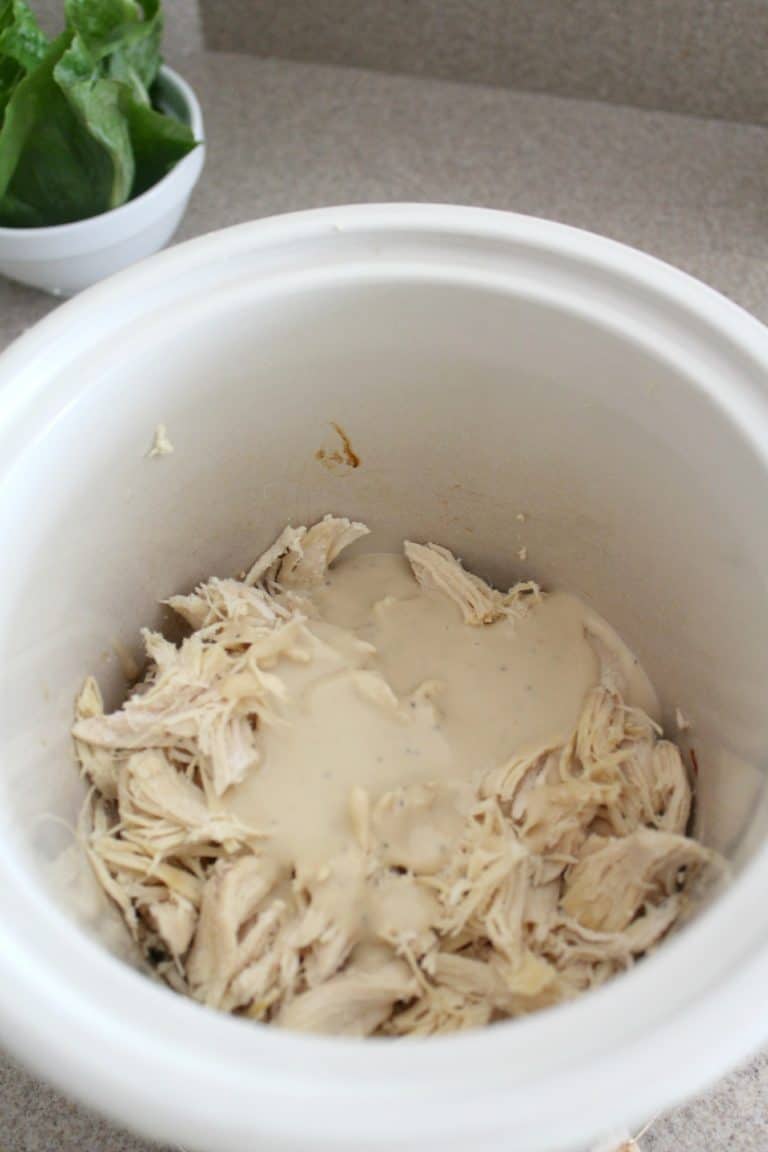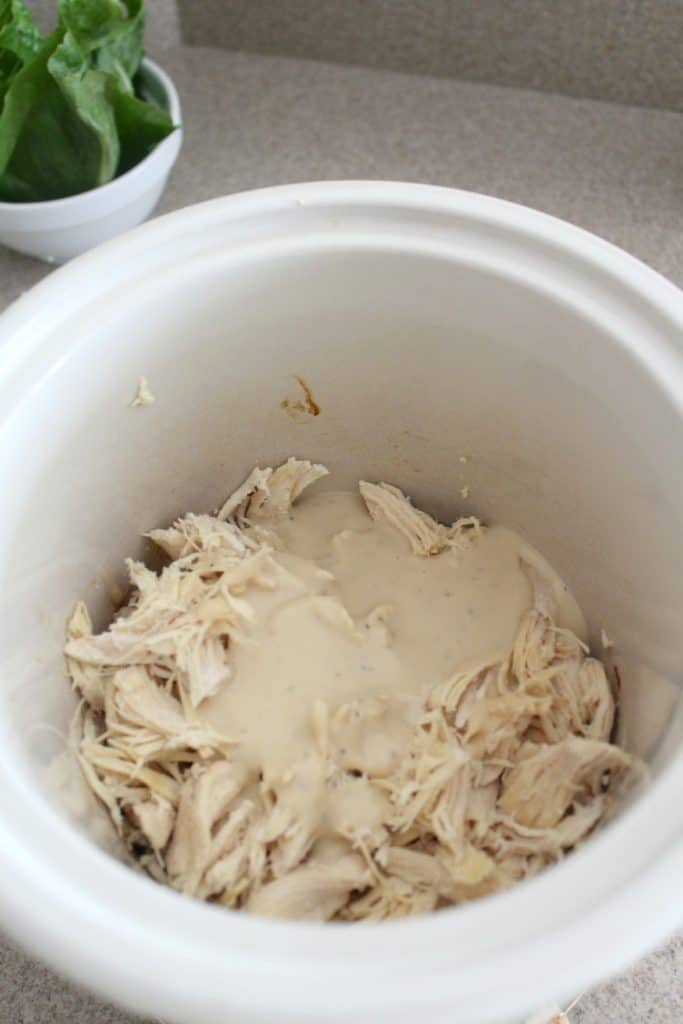 4. Place the chicken (shredded) back into the slow cooker and pour the caesar dressing over the chicken. Stir to combine and cover with lid. Cook for 30 minutes on low or until thoroughly heated. This is great to let it sit while you are prepping the table and getting the kids washed up for dinner.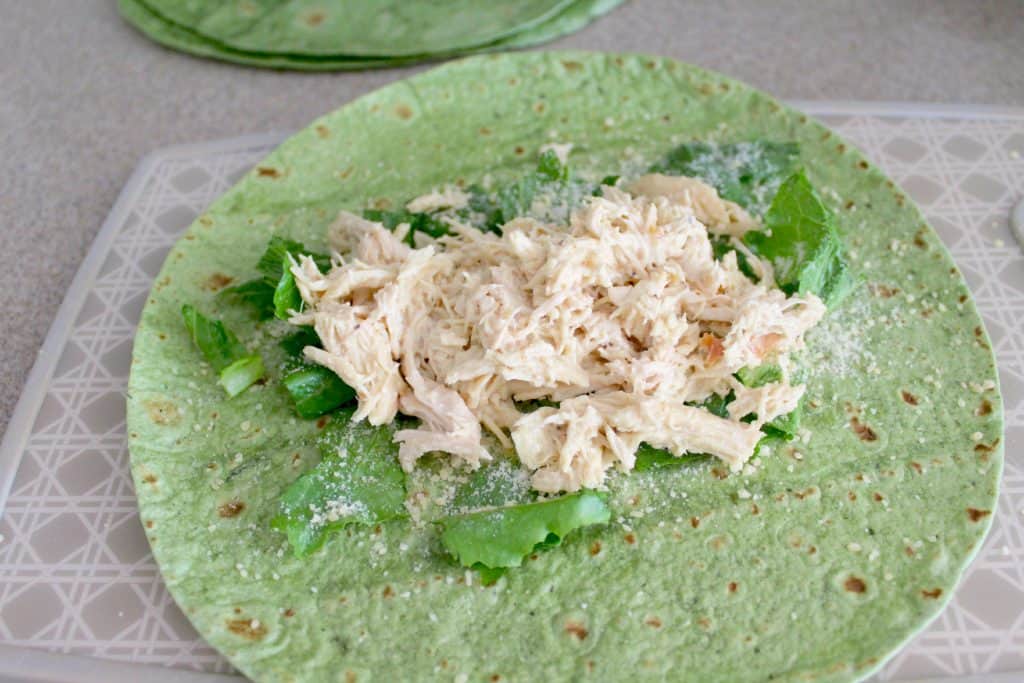 5. Top each tortilla with 1/2 cup of lettuce, a little Parmesan cheese, and a 1/2 cup of Caesar chicken. Wrap up tightly and serve!
Check out our Southern Banana Cream Pie recipe to go with it!