Encourage Reading: 10 Types of Books for Reluctant Readers
This post may contain affiliate links, view our disclosure policy for details.
After raising boys and talking with countless teachers, some kids are just reluctant readers! But I have found that with the right strategic book choice, you can easily "trick" – er, encourage reading to even the most reluctant readers.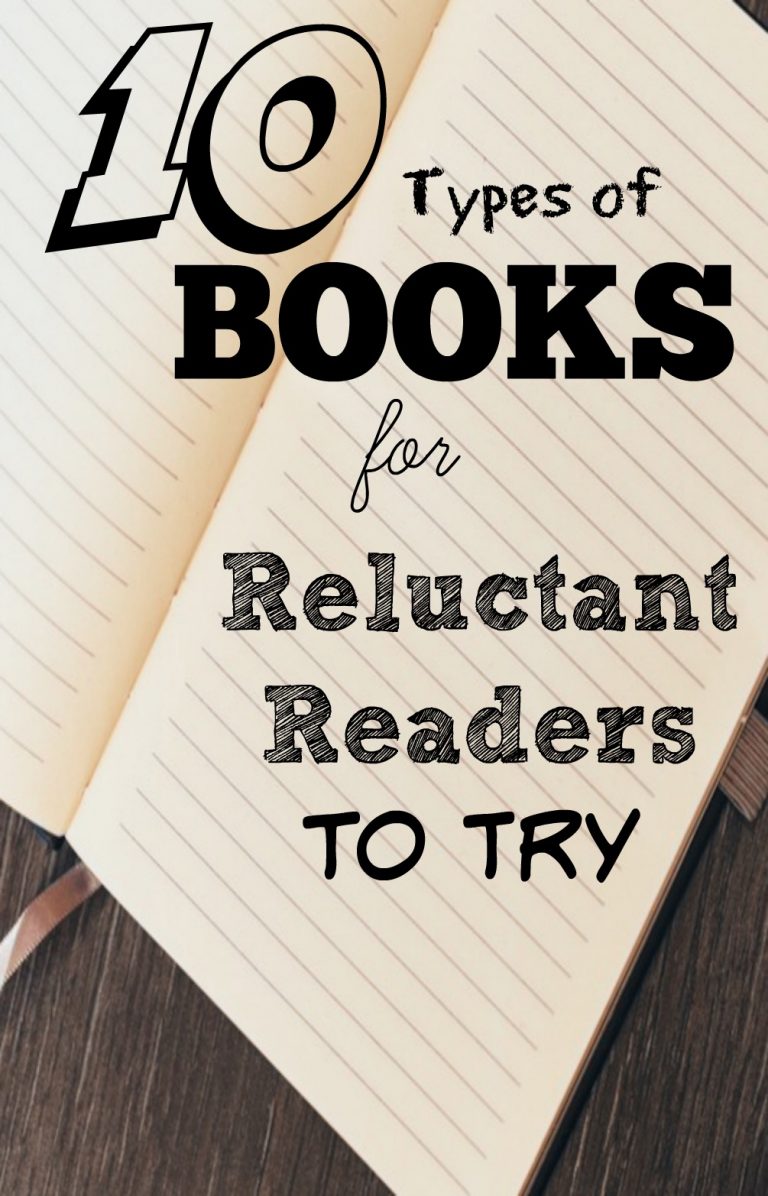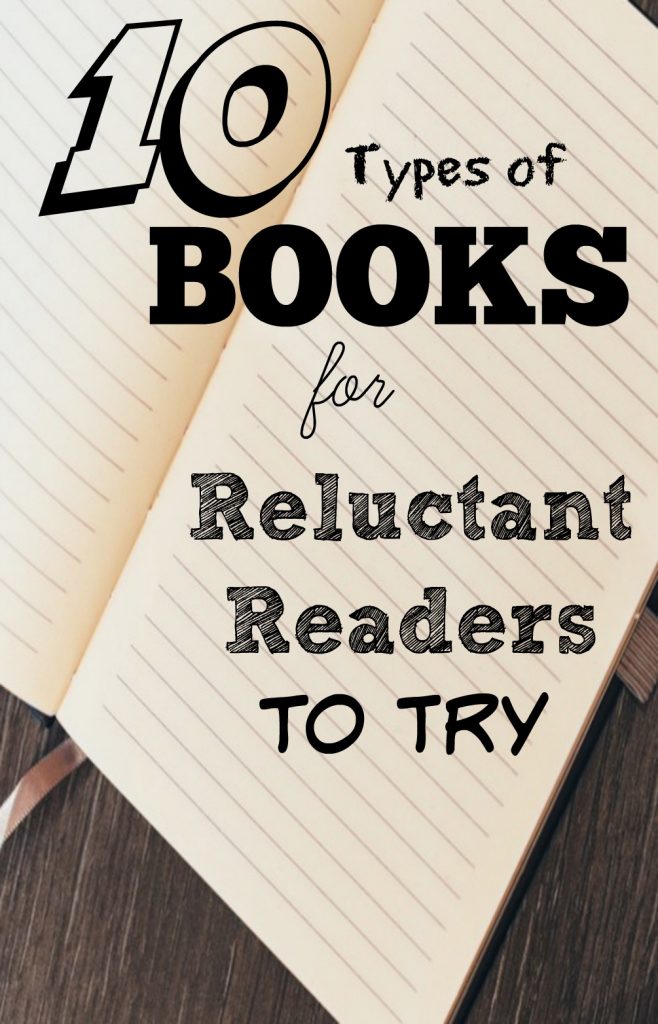 I am a big supporter of meeting kids where their interests lie when it comes to encouraging them to love learning. That doesn't mean school needs to be all fun and games but you can definitely swing learning to their advantage (and your own!) when you find something your child or student is interested in!
It gives them a higher motivation for learning and overall makes like a little easier on you! Especially when it comes to reading and books for reluctant readers. This is one of those areas where some kids shine in a HUGE way and they just can't keep enough books in their arsenal.
As a child I read whole bookcases full of books at our library and began to feel like I'd read them all (although I'm sure I hadn't!). But then you come across kids like my middle son who you can't even bribe to read a toddler board book when you KNOW they can read far beyond their age level.
I'm not talking about children with learning disabilities – that's a separate issue. I'm talking about those kids who CAN read but simply don't want to or show no interest in it. How do you motivate those children to read?
Keep looking for literary alternatives in all types of formats.
My BIGGEST mistake with my middle son was not thinking outside of the box. I tried crazy zombie books, gross books, books about animals, books about spies, popular book series, and anything else I could find within reasonable expense hoping I would come across a series he was interested in. Nope. He wasn't having it.
Until one day I happened across a graphic novel at the thrift store and threw it in a pile that I toted home for him to look through. And that's when I realized it. He didn't want a variety of "traditional" novels. He did love reading – but needed something different. A different format. A real life connection and a book that broke up the words on a page.
If you have a reluctant reader, instead of offering them books with varied themes, try something totally different on this list below in a new format – it's still reading!
Graphic Novels & Comic Books –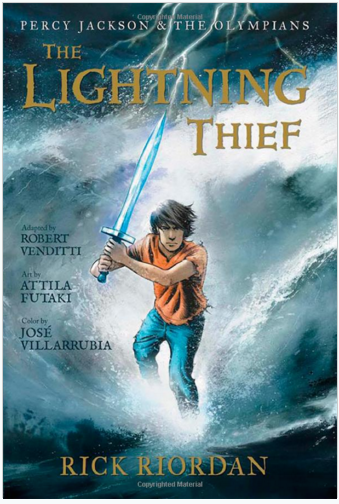 Graphic Novels (or comic books!) are marvelous for readers who get overwhelmed with so many words on a page or that need a more visually appealing approach to reading.
I really wish there was a stronger selection to pull from in this area as graphic novels are not quite as plentiful as your "regular" novels for kids. Not only do they tend to be pricier (I've been buying them used on Amazon.) but they are typically a little more difficult to find secondhand or in a library.
I also find that although it's a little harder to level the graphic novels specifically my son has an easy time reading a broad range of them. Many of the popular book series also offer graphic novels such as The Boxcar Children, Artemis Fowl, Percy Jackson, and even the Twilight series!
It is a little harder to find series geared towards younger grades but they can be found if you search hard enough. I've found that Scooby Doo graphic novels and March Grand Prix graphic novels might capture the interest of younger readers.
(You can also browse through the Scholastic Store or Barnes & Noble for other ideas of children's graphic novel books.)
Oddity & "Records" Books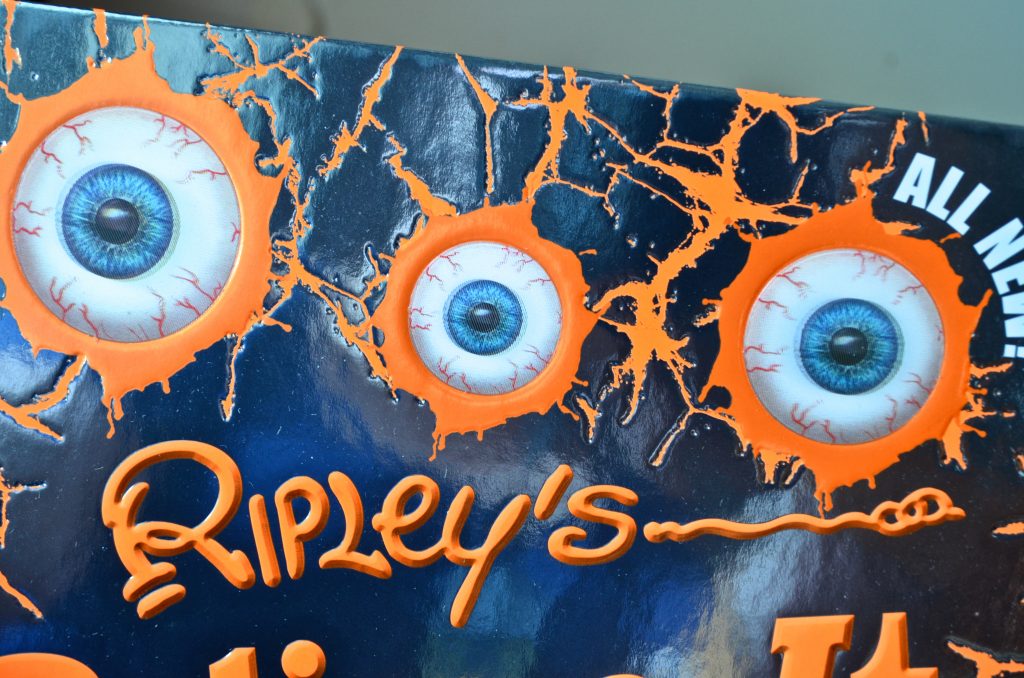 If you've been around my site at all you know I am a huge fan of oddities books. My kids have been obsessed with Ripley's Believe it or Not book, Guinness World Records books, National Geographic Weird but True books, and anything else that runs along the bizarre line.
Not only does it get them completely captivated in reading but they learn about other cultures and way more random facts than I can ever pretend to know!
Hobbies & Obsessions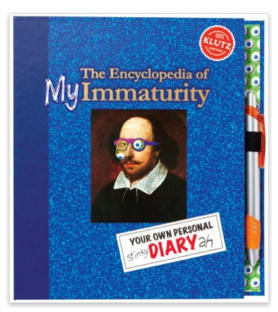 Whether your child is into dancing, theatre, geocaching, sports, video games, animals, rocks, bugs, scrapbooking, cooking and baking, inventions, robots, or designing clothes there truly is a book out there for everything!
One of my boys are huge into Minecraft so for Christmas we purchased an entire library of Minecraft books – hacks, novels, how to books, etc. Grab a new hobby book with your child and work through it together! Who knows if your true talent lies in balloon animal making or tie dying!
Interactive Books
Normally when I see the words interactive and books for some reason I immediately think digital but this category is for non-digital interactive books. Books where you have to pull flaps, stare mindlessly into patterns and optical illusions, decode messages, put 3D glasses on, complete puzzles, and other scenarios that make you DO something.
Sometimes kid's just need that extra engagement to really keep them motivated to find out what comes next. For younger kids a book like How do you Feed a Hungry Giant comes to mind but here's a whole list for the younger age groups. For the older kids the Klutz series cover a zillion subjects that are fantastic too.
Digital Books
AH welcome to the age of technology where it seems that majority of kids (and adults) prefer to be connected to all things digital. I will have to say though that Kindles and the free Kindle app with it's plethora of free ebooks on Amazon and renting free ebooks from your library have made unprecedented ground in getting books into the hands of many people! And the newer Kindle Unlimited free trial here puts so many more books into the hands of us avid readers!
Magazines & Subscriptions
Between actually getting snail mail and having something they can call "their own" my kids LOVE magazine subscriptions! It doesn't have to be expensive either! Sign up for FREE for the LEGO Club Magazine or consider educational magazines like National Geographic Kids (or Little Kids!), Zoobooks (or Zootles), Highlights, Ranger Rick, etc. All of which are highly educational and come with stunning photography, with of course the exception of Highlights which is a puzzle book!
Joke Books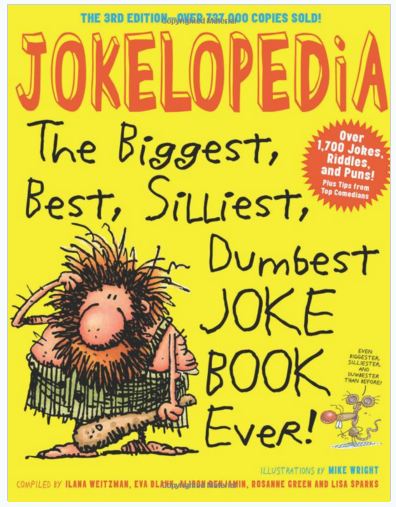 Joke books are in a category all of their own but work great for "Joke a Day" activities and getting kids interested in randomly picking up a book to get a laugh with their friends.
For a while we had each kid pick out 5 jokes per night to read at bedtime which became a fun family activity. It ensures that they are reading and helps kids who don't always understand humor to ease into it.
Large Print or Highly Illustrated
Whether or not your child has a learning disability there are many reasons why large print books and highly illustrated books are more captivating to some children. In the library there is a usually a specific location for large print books which makes it nice to browse through and view.
As for highly illustrated books I have found that stopping in at a bookstore is a great way to leaf through some pages for a promising series. My kids have enjoyed The Notebook of Doom series, Diary of a Wimpy Kid, Spiderwick Chronicles, and other similar options. I also have one quite interested in the Harry Potter Illustrated edition.
Real Life & Travel Books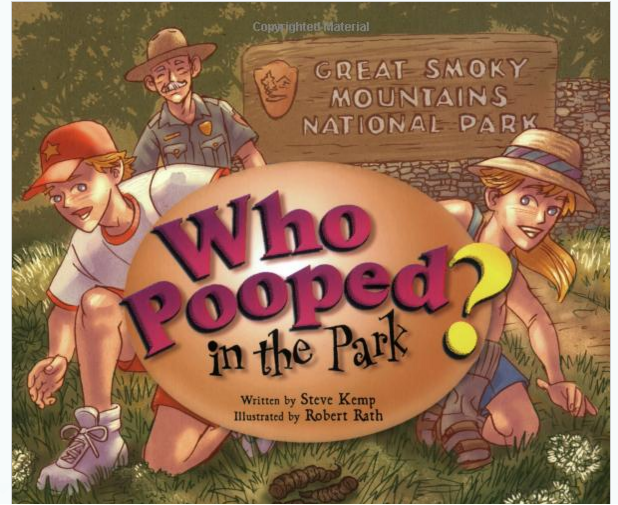 Don't discount the books that you might think are "boring" – and by that I typically mean your non-fiction "educational" books. Every child is different and unique and where you may have groaned at the request of reading a biography as a child your child may love it!
Just yesterday we were walking through the library and my 6 year old was just absolutely freaking out on me because he saw this John Cena book he wanted to read. Really?!?!?! So guess what we checked out with – that book! And he went immediately to the car and read every single word of it on the way home.
I have also found that books tied in to locations you are traveling to or have travelled to are very captivating! Books like Who Pooped in the Park? (they have different versions for many different national parks!) or many of the Flat Stanley adventure books make for a great connection.
Books Made into Movies
While everyone has their own preferences here many kids prefer movies over books. It's more visual and life-like and can really draw you in! But you can use that as a tool to encourage reading either individually or as a family.
We've used the new Goosebumps movie to spur a love for thrillers with my boys who are now diving into the entire Goosebumps series on TV and in book form. You can go as far as purchasing the movie to be watched only after the book is read.
You can spin discussions over likenesses and differences between book and movie, etc. Here are just some of the books and movies that fall into this extensive category.