Zaner-Bloser I Read to Write Books Review
This post may contain affiliate links, view our disclosure policy for details.
Disclosure: No compensation was received. All opinions are my own.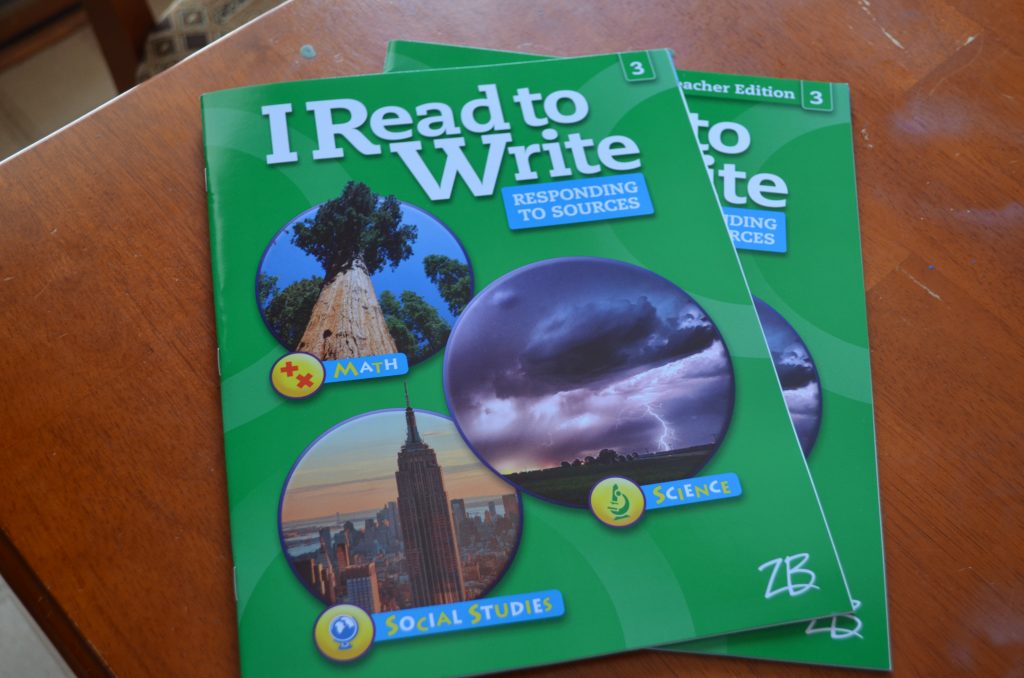 Last month we received this 3rd grade set of I Read to Write Zaner-Bloser books (1 teacher and 1 student edition) designed to help teachers prep students for the new written format of high-stakes assessments. But what I really like about it regardless of preparing kids for high-stakes tests or not these are high quality books that do a superb job of helping students to excel at both reading and writing skills. In addition to the books I also digitally received a set of assessment practice tests to pair with the books. Although I certainly don't focus on tests and scores this is a great supplement to help your students excel academically.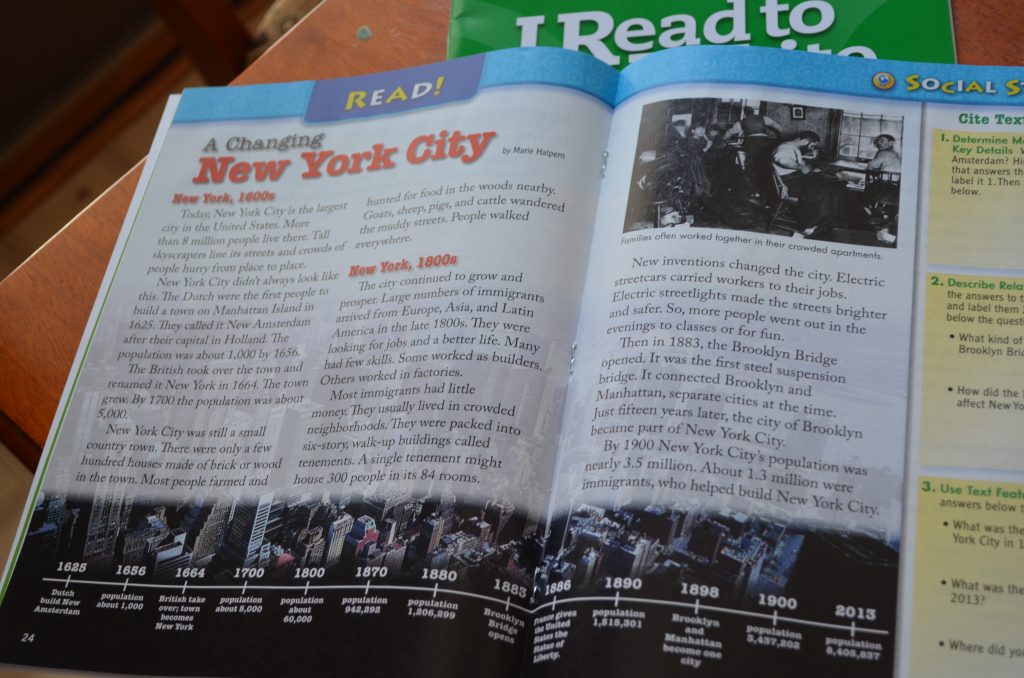 The subjects span math, science, and social studies. However the subjects aren't segregated like many educational components today but are featured to teach reading skills in content areas. This is perfect for reinforcing skills all across the board. Above you can see that even the illustrations and appearance of each page is very appealing with extra facts added with the photo and historical timeline.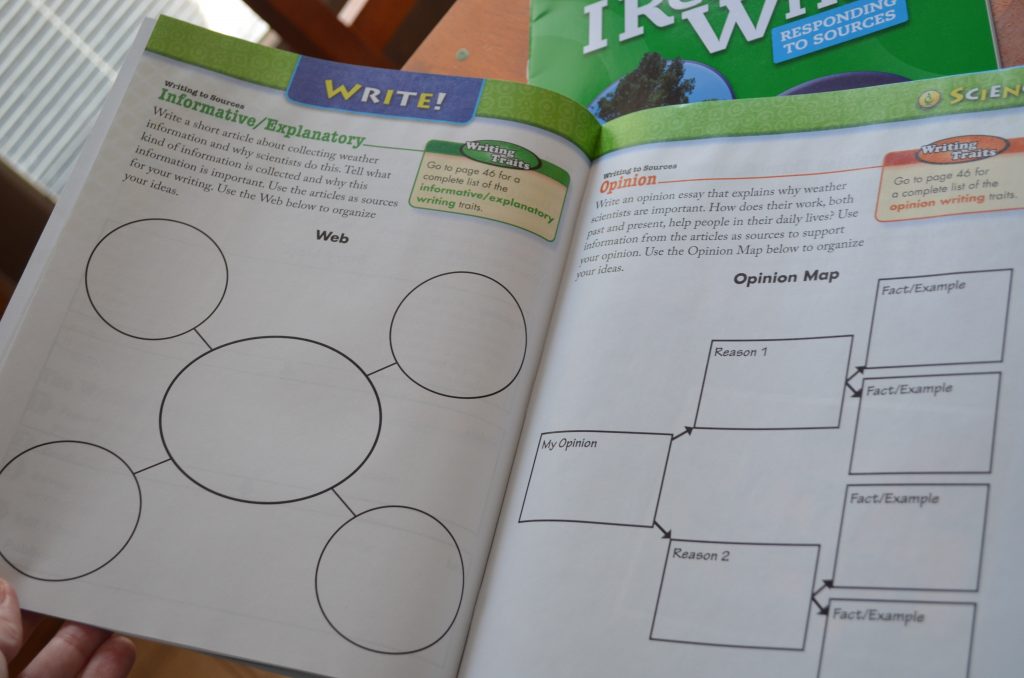 The "I Read to Write" set we looked over offers a great way to use graphic organizers for the purpose of writing. It features high quality questioning skills, not low level. It reinforces textual support, comprehension skills, and writing ability.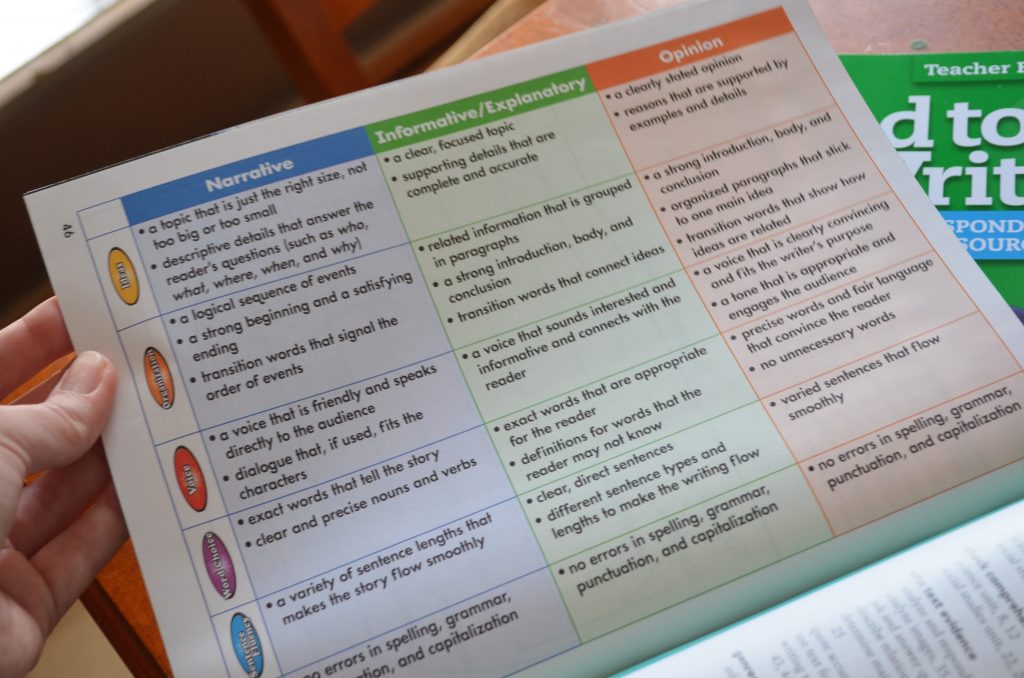 As a parent I would love to use this as a supplement both in a homeschool setting or even to continue education throughout the summer. As a teacher this is a fabulous supplement in the classroom. It's available to purchase in packs of five ($29.99) or in classroom sets of 25 ($175) which also includes a teacher edition and digital practice assessments.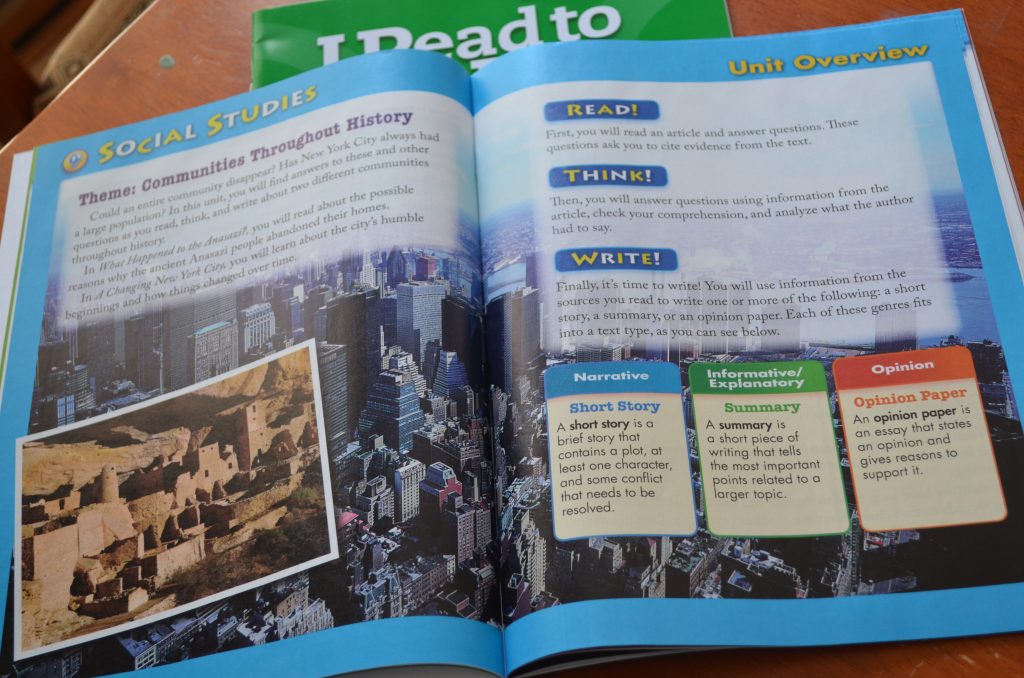 Above you can easily view various components of reading, writing, and social studies combined. I also how simply laid out this overview is.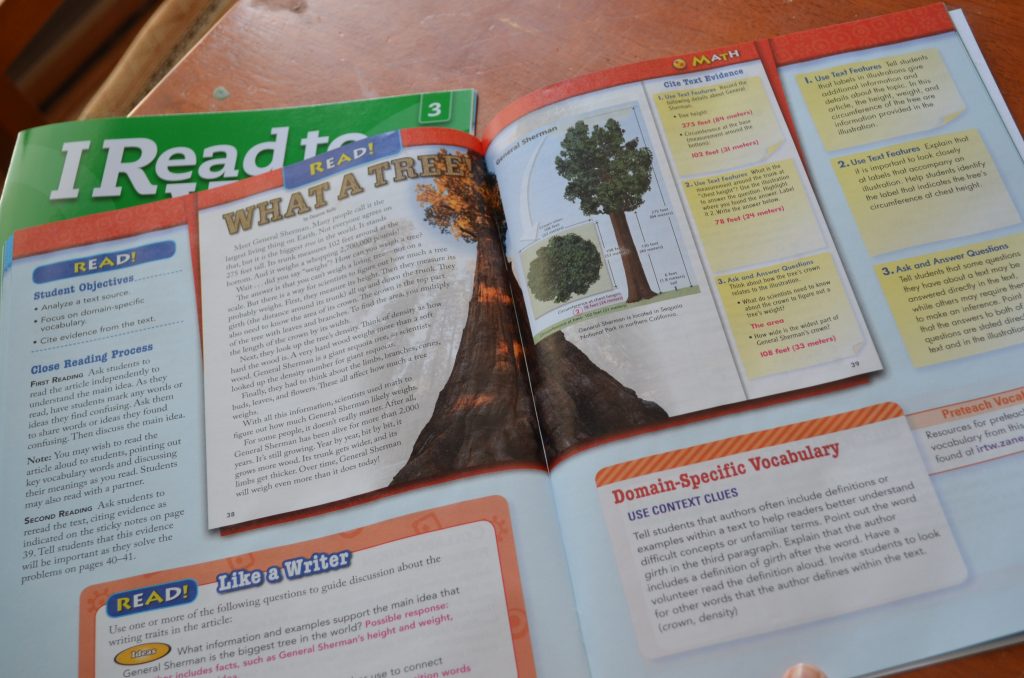 This is a quick view of the teacher's guide that was included. It not only discusses the actual pages in the students workbook easily displayed but includes plenty of extra information to draw into your lesson. Overall we were very impressed with the high quality of this material. The price is reasonable, and it's one of the best supplements we've seen. My husband (an administrator) will be incorporating this into our school's 3rd grade classroom this year.