Why Good Comic Books & Graphic Novels are so Important for Kids
This post may contain affiliate links, view our disclosure policy for details.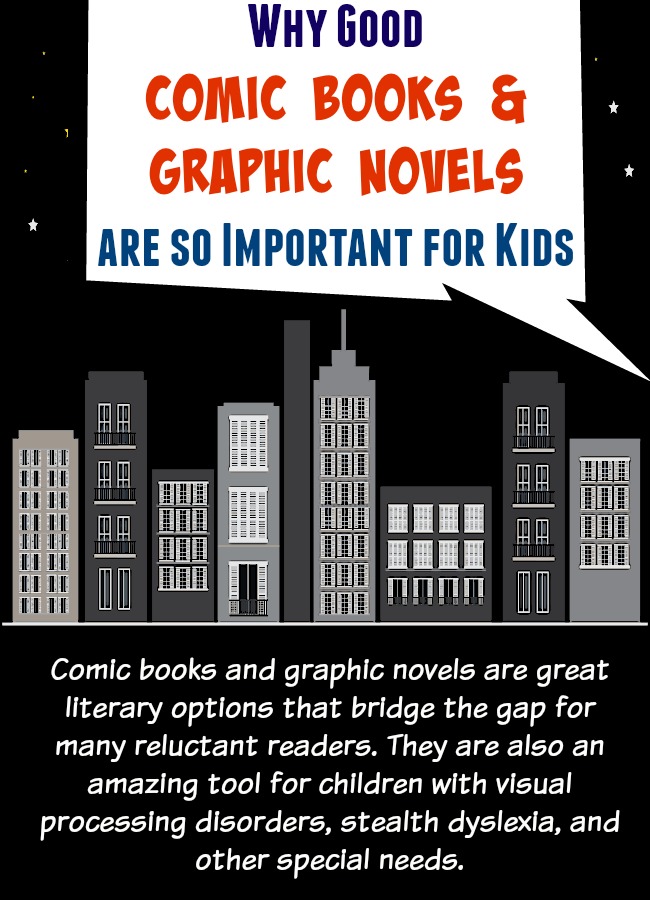 I'm a hardcore bookie – and for me, they have to be real books. None of these digital books (OK, I do use e-books when I travel!). I've always been an avid reader even though I rarely have time to sit down with a book anymore. So in my finite mind I can't grasp why people don't like reading. When my oldest was young he just devoured books.
To this day as a middle school boy he can sit down for hours reading some of his favorite books! I can not even begin to tell you how many books line shelves in my house because I have spent the last 10 years picking up inexpensive books at the thrift store building our family library.
So when my 2nd son came around I assumed he'd be just like his older brother – an avid bookworm. But for quite a while I was dead wrong. No matter how many books I came home with he just wasn't interested. And the thing was – he was a fantastic reader!
He didn't struggle reading at all but was quite the opposite. He was years above his classmates in reading! I was SO stumped! I tried e-books, "cool" boy books, gross books….anything I could get my hands on. They just laid on the shelf untouched.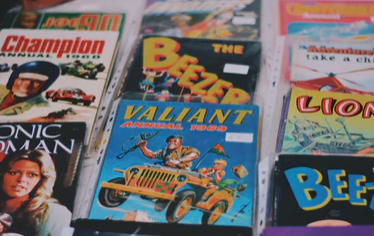 After he was diagnosed with stealth dyslexia we realized that although he COULD read at a high level, he had a hard time processing so many words on a page and retaining what he read. He read chapter books in school but was never interested in reading for leisure at home or doing anything outside of school assignments. I was determined to find something he would love – even if it was only occasionally. I found a Percy Jackson graphic novel
at the thrift store one day and it was a hit. My son needed a highly illustrated book to make it easier to process the story.
Comic books and graphic novels are great literary options that bridge the gap with many reluctant readers. They are also an amazing tool for children with visual processing disorders, stealth dyslexia, and other special needs. There are a few downsides however that I break down below. If you're looking for other awesome "out of the box" ideas for reluctant readers check out our post here.
Graphic Novels:
Pros:
*Highly illustrated complete stories/series
*Becoming the "norm" to create series from popular books = easily available!
Cons:
*Difficult to find second hand or at thrift stores/book sales so more expensive
*Kids read through them so fast they want more! (which is a pro too!)
Good Graphic Novel Series for Kids:
Comic Books:
Pros:
*VERY cheap! You can pick up comic books in bundles on Amazon
, at the dollar store, etc. PLUS there's a FREE Comic Book Day each year – just show up and grab a free comic book!
*Teaches Sequencing.
*Visually concrete.
Cons:
*Age appropriate material can be hard to find.
*Educational content is difficult to find.
Good Comic Book Series for Kids:
Other awesome DIY Comic Books & Reading Resources:
Do you have any favorite graphic novel or comic book series that you love that you don't see in this post? Share them with us in the comments below!