GUESS how much I paid for this TROMBONE?!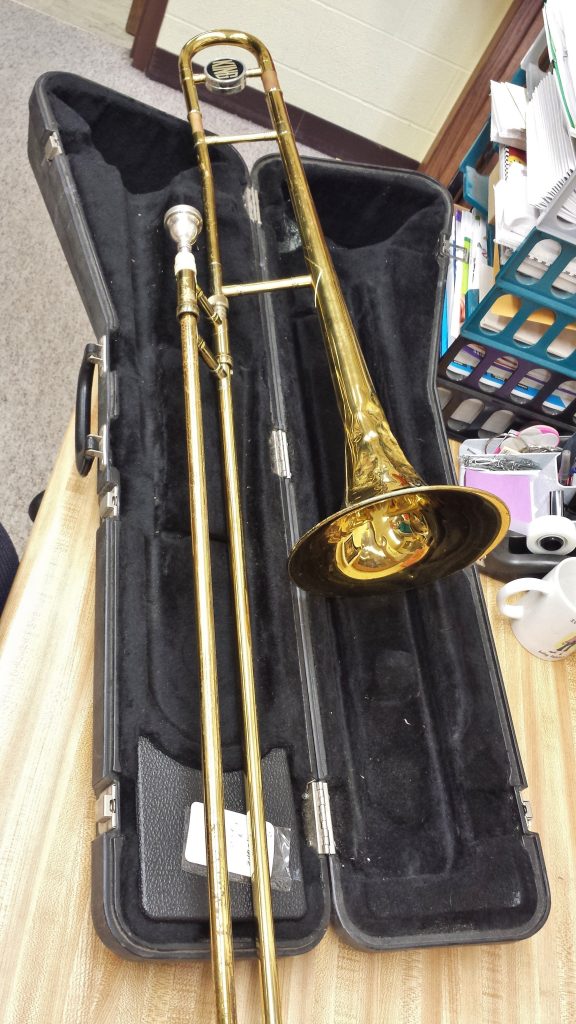 Our school band is looking at expanding next year so when I spotted this trombone at our thrift store this week for a mere $11 I snatched it right up! YES – ONLY $11! Seriously! Ok, it is pretty banged up BUT it is definitely usable and not only included the case but also included the mouthpiece (worth $35 alone!), and even a bottle of valve oil! Not to mention that we can get some of the dents dinged out for under $50. Brand new this trombone cost about $1000! Although it is far from brand new we are absolutely psyched to be able to provide a starter trombone for one of our  band students next year!
Check out what Alissa from Fun Finds for Families and Melissa from Sippy Cup Mom found at their thrift stores this week! And don't forget to either link up your find below or share it on our Facebook page! You can also Tweet/Instagram your photo with #ThriftStoreThursday 
Link up your own thrift store finds and join us every Thursday to be inspired by everyone's deals! Don't have a website? Share your best finds on our Facebook pages and use the hashtag #thriftstoreThursday!