Keeping the Family on Track with the Dannon Activia Challenge
This post may contain affiliate links, view our disclosure policy for details.
Disclosure: This campaign brought to you by Dannon Activia. All opinions and experiences are my own.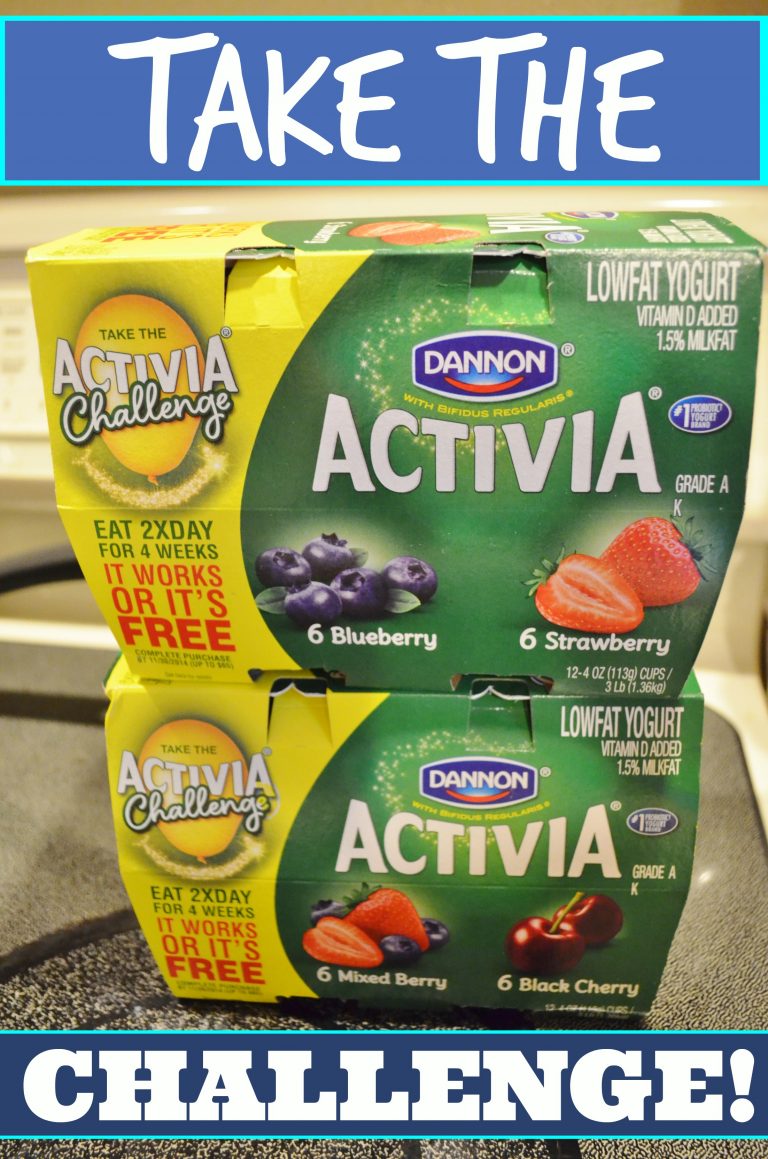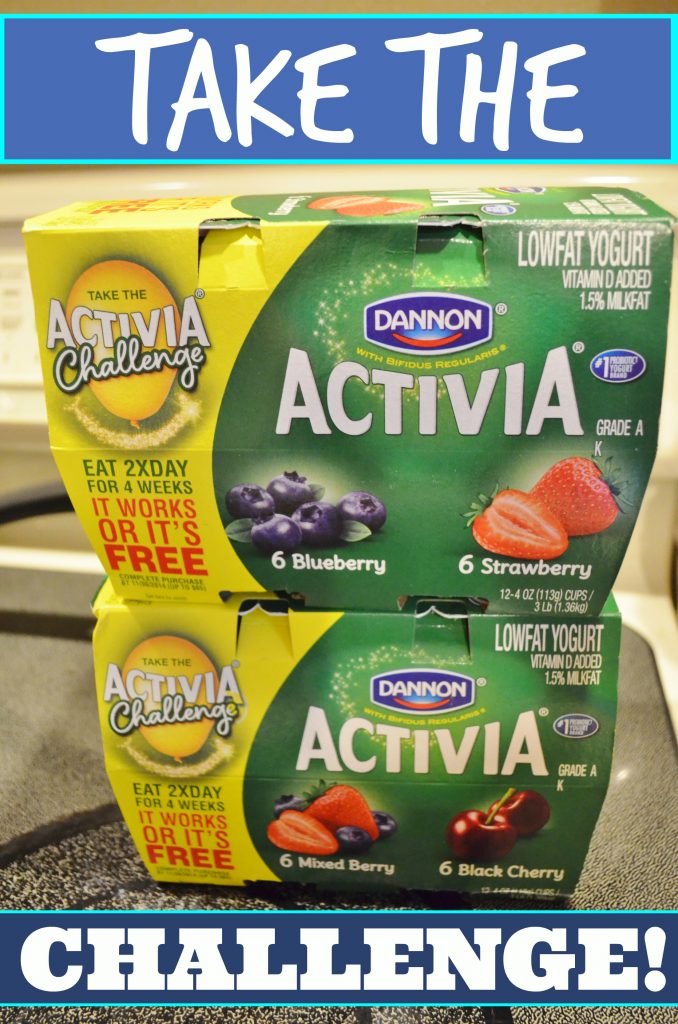 The school year is back in full swing already for most of us and from what I've heard I'm not the only parent struggling to keep up a consistent meal routine right now! Between trying to pack lunches,  get dinner on the table amidst school getting out, and now I also have gestational diabetes on top of it all eating healthier has been a bit of a challenge for us lately! I know even my husband has called me a few times because he forgot to pack lunch for the day! Maybe you're feeling a little bloated, gassy, and uncomfortable with rumbling – I'm not surprised!
Needing that quick "go to" snack of candy sitting out on the desk top or whatever you could find to throw in your lunchbox before you head to work may not have been the best choice to load up on! Our entire family (me, my husband, and our 2 boys!) have decided to take the Activia Challenge together to help us kick off our school year! My kids love the yogurt, it fits in with my gestational diabetes diet, and it's an easy quick grab for my husband who is nonstop on the go during the school day!
Take the Activia Challenge! Eat Activia twice a day for four weeks and Activia may help the frequency of minor digestive isues such as bloating, gas, rumbling, and discomfort. It works or it's FREE! (purchase must be complete by 11/30/2014 (up to $65). 
Now of course you'll need to make sure you're eating right and working on a balanced healthy diet which we've been trying really hard for! Usually we are really healthy but with my diet I've had to balance things a little differently! Many of our "go to" meals are no longer on my list to eat! And grabbing a Dannon Activia yogurt is the perfect amount for what I need for a "snack"! Since there are four of us eating Activia throughout the month I decided to buy the BIG packs for the most cost effective option. I started with two packs which got me 4 different flavors –
Blueberry
Strawberry
Mixed Berry
Black Cherry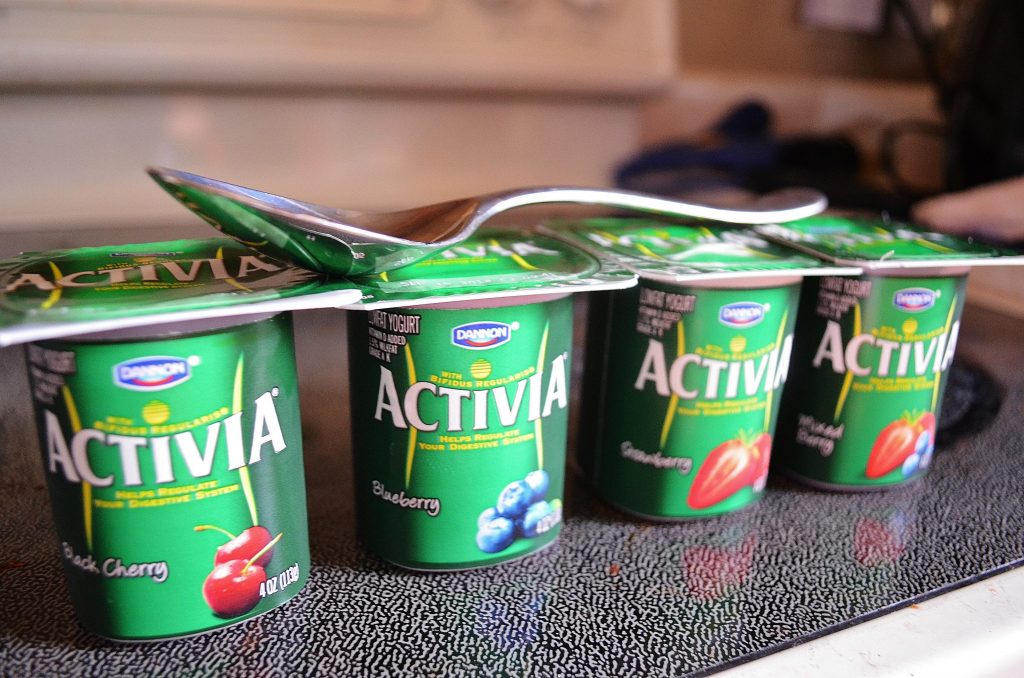 I personally need all the help I can get balancing my diabetic diet and with my boys both getting over stomach illnesses we all decided that taking the Activia Challenge was not only easier doing it as a family but a good choice too! It's got probiotics in it and the kids love the chunks of fruit inside! I've been sending one in each of their lunchboxes and then they also have one when they come home from school as a "before dinner snack". PLUS goodness knows I need all the "quick" help I can get when I forget to pack lunches so at least I don't have to do any prep for these!!
Being almost 8 months pregnant means I don't have quite as much energy as I normally do! Stay posted as I keep you guys updated throughout the month – and please join me as we're all fighting this back to school slump together!!