Warming Up to Play this Spring with Toy State Review
This post may contain affiliate links, view our disclosure policy for details.
Disclosure: I am a Toy State Ambassador. All opinions are my own.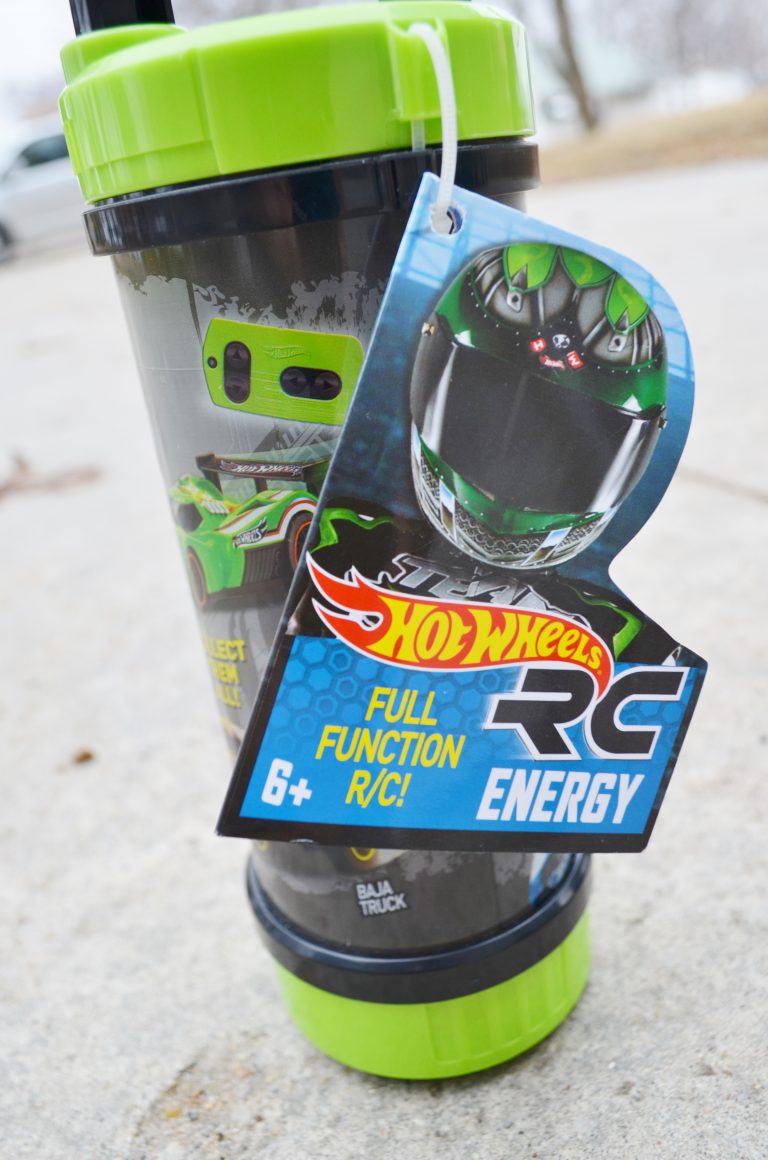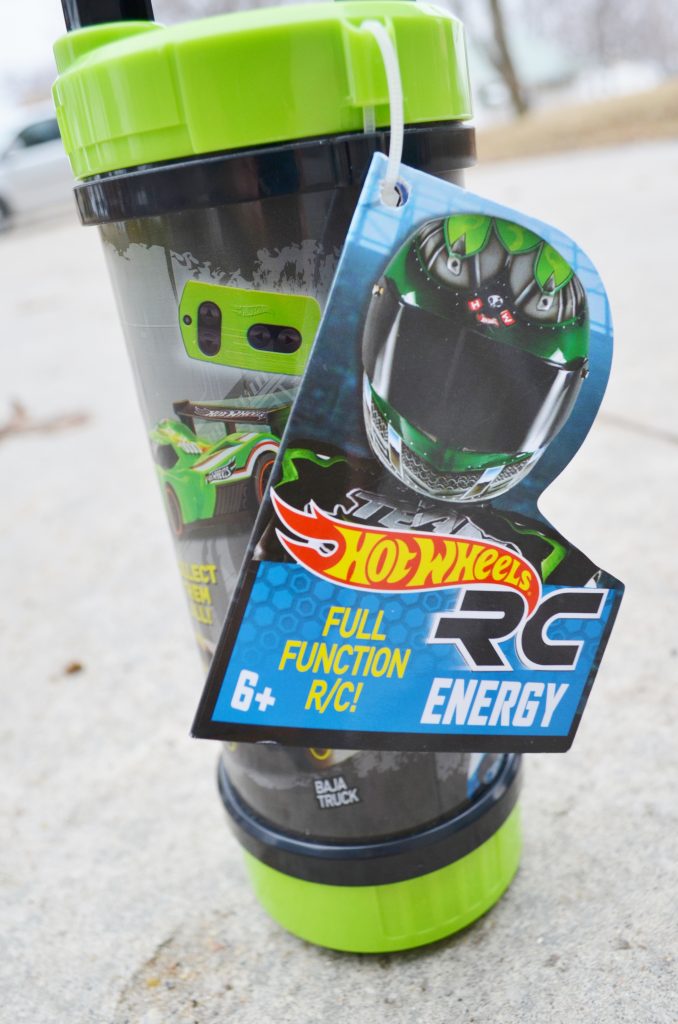 I just LOVE this time of year because that means we can spend most of our days outdoors in the warm sunshine!! And as a Toy State Ambassador my kids have the "tough" job of checking out some of their new toys for the spring! The first one that both of my boys went nutso for was this Hot Wheels Energy RC Can vehicle! I have to admit – it definitely caught my eye when we pulled it out of the box! The Hot Wheels RC car actually comes in this cool carry canister which LIGHTS UP!! And the remote control just pops right out of the bottom of the canister – it's definitely one of the coolest vehicle packages I've seen before! The kids went crazy for it!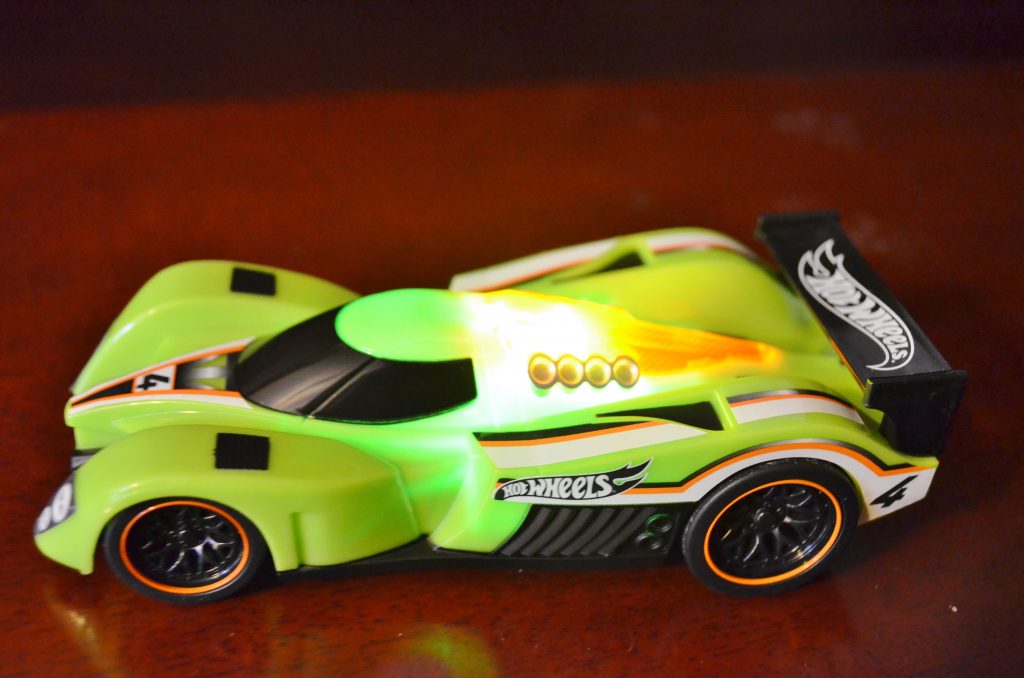 It's a small Hot Wheels car (although bigger than their traditional vehicles) and is a fully functional remote control car! You can see this sweet speedster with it's lights on in the photo above. This fun toy is pretty much guaranteed to turn any boys head! The bright colors and cool packaging was just a massive hit in my house and the boys have been toting it around for weeks!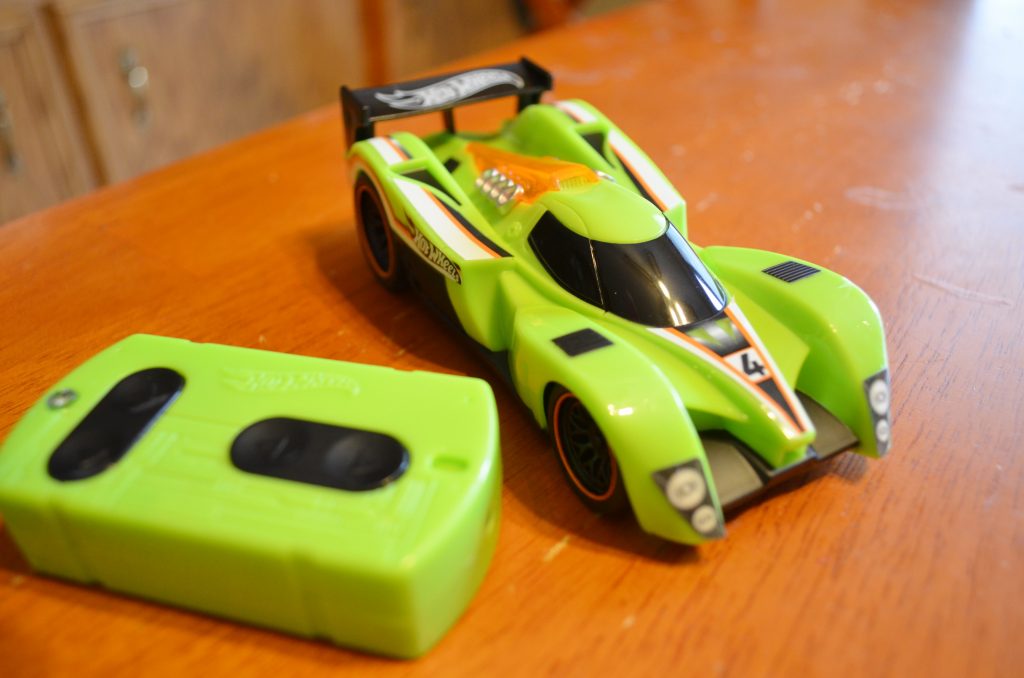 Here you can see the small remote control that goes with the Hot Wheels car. It's the perfect size for travel or to stick in your kids pockets too so it doesn't take up a lot of storage space. There are several different styles and as a parent I LOVE that it comes included with the batteries needed to operate the vehicle! That's always a huge plus in my book!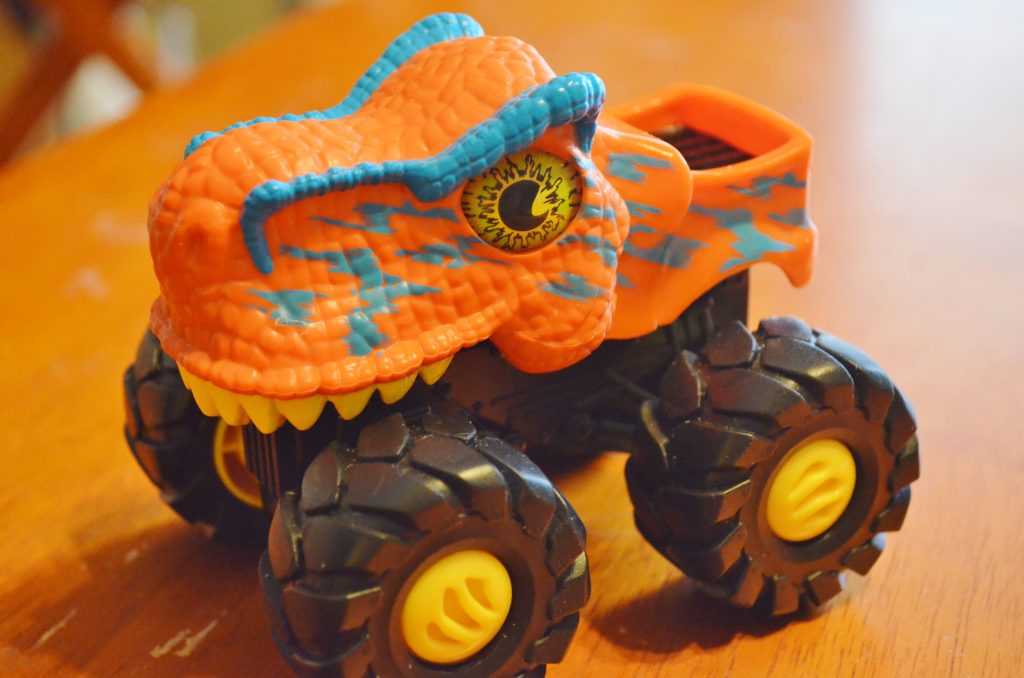 The next awesome car that actually caught my eye for it's cuteness was this Rev Up Monster truck! It comes in 3 styles but we received the Tyranno version and it's the perfect truck for your preschoolers! (you can also find Anklo and Tricera!) In fact it was the perfect choice for my preschooler since he has an upcoming Dinosaurs Birthday Party! This will be the perfect toy to have out and feature for the kids to play with!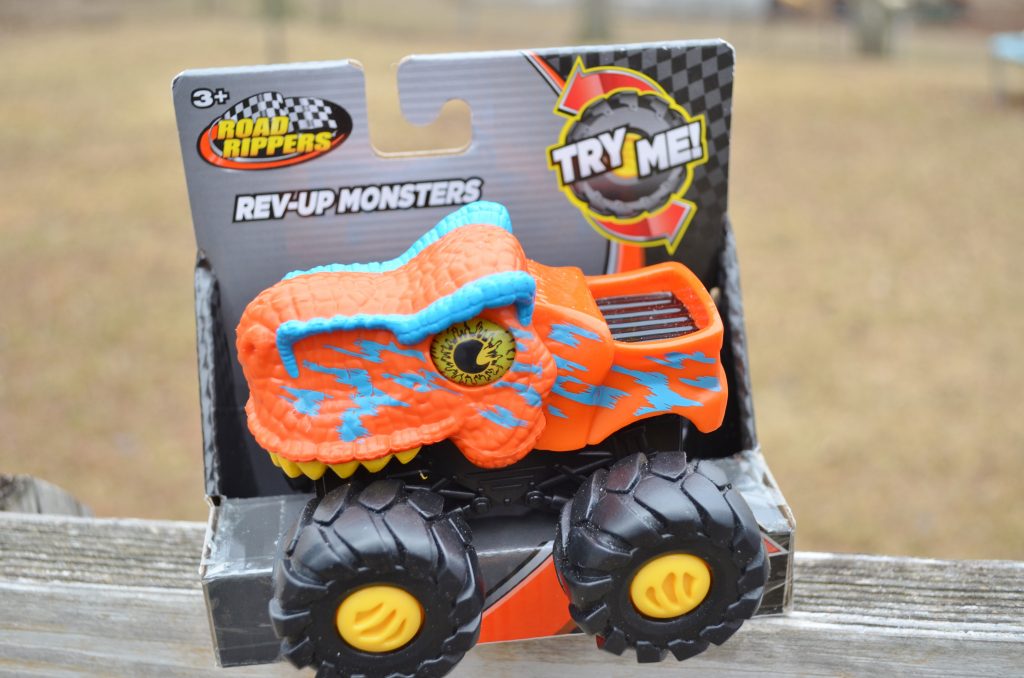 This fun little monster truck is VERY sturdy and I can't imagine it being possible for my kiddos to break it. As they push the truck across the floor it "revs up" it's little motor for plenty of play action! I was surprised but my 7 year old became pretty attached to this cool dinosaur truck!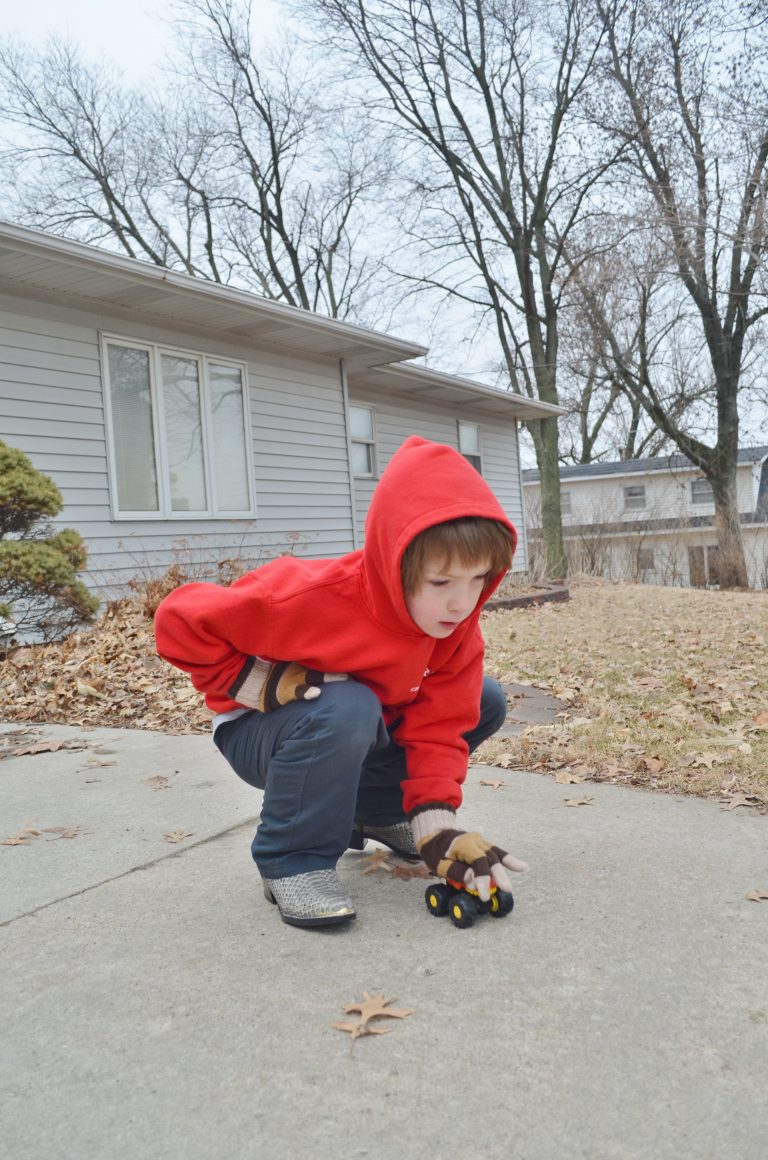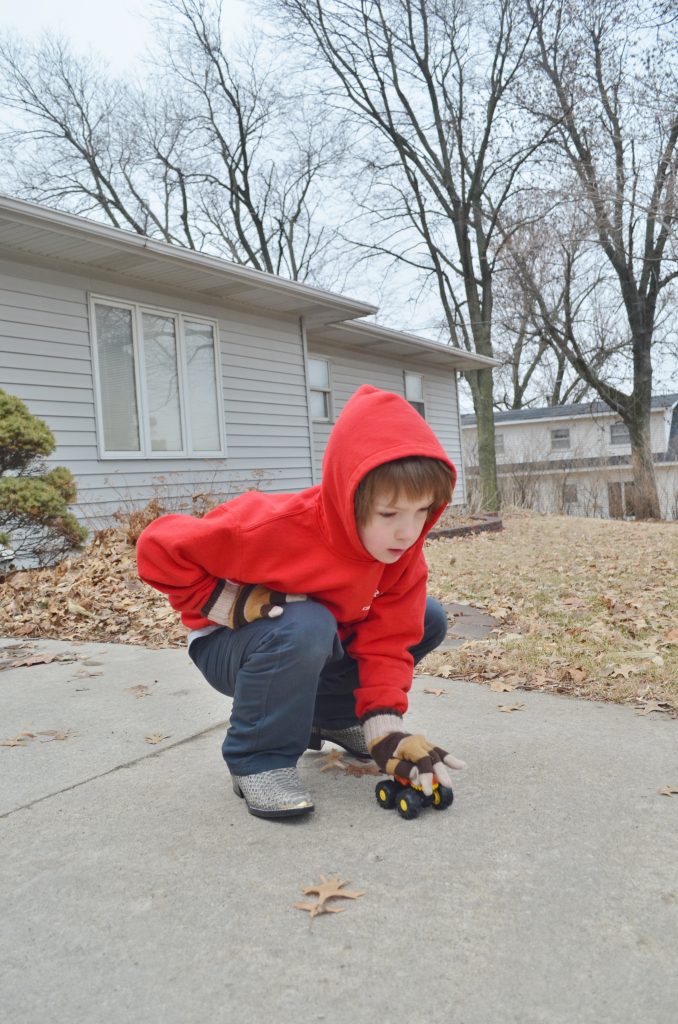 He has spent hours zooming it around our driveway and through the house! It's also a fantastic size for us to throw in a backpack for our road trips and to play with in the car!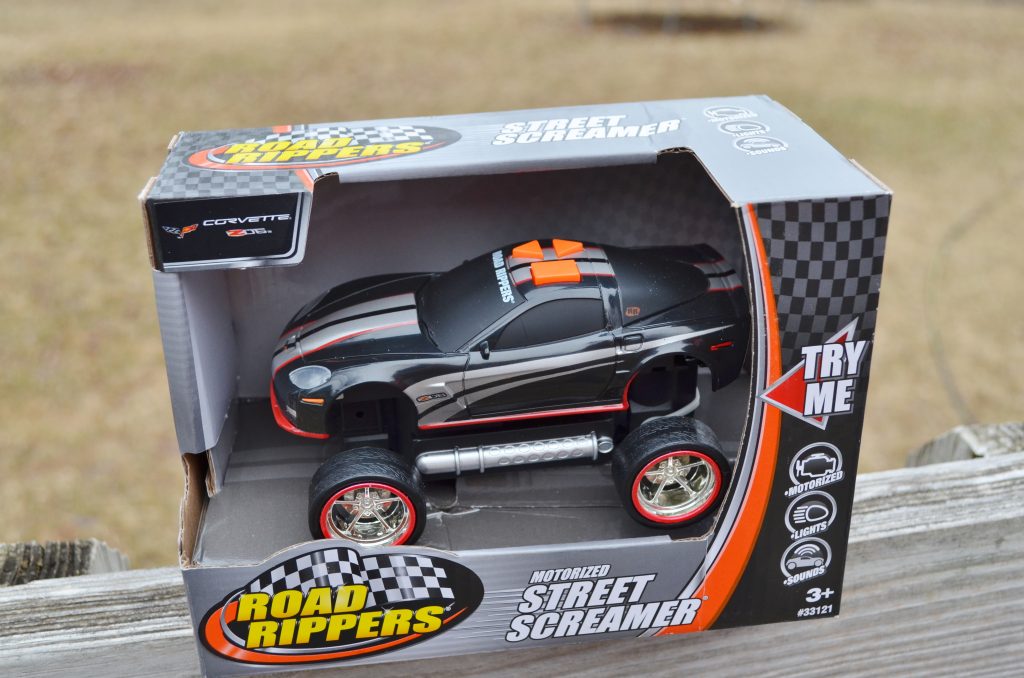 Lastly we also received the Road Rippers Motorized Street Screamer. As with all of our favorite Road Rippers toys batteries are included and this tough ride makes all sorts of sounds and flashes lights when you press the buttons! And this one, true to it's name, "screams" as it zips down the road!  Road Rippers are always a HUGE hit in my house not only because the cars look so cool but because they make so much noise! Any kid loves pushing buttons so when my kids see Road Rippers – even in the store – they have to go press all of the buttons! Plus these little vehicles are surprisingly quite sturdy! We've had several of ours for several years and never had any break on us! Check out all the sweet photos on the Road Rippers Instagram page!
Make sure you check out Toy State and Road Rippers on Facebook for more exciting new products!