Visiting Omaha Children's Museum
This post may contain affiliate links, view our disclosure policy for details.
We decided to use our reciprocal membership to visit the Omaha Children's Museum since it was free for us! It was a fabulous children's museum! One of the best I have been to for VERY kid-friendly exhibits. We first walked into the art area which was crazy and fun! The ENTIRE area was pretty trashed and full of all sorts of art materials the kids could grab. They had workers constantly cleaning the area of course but I loved that my kids could walk up to paint stations and just start grabbing paint brushes. They are a brave museum! 🙂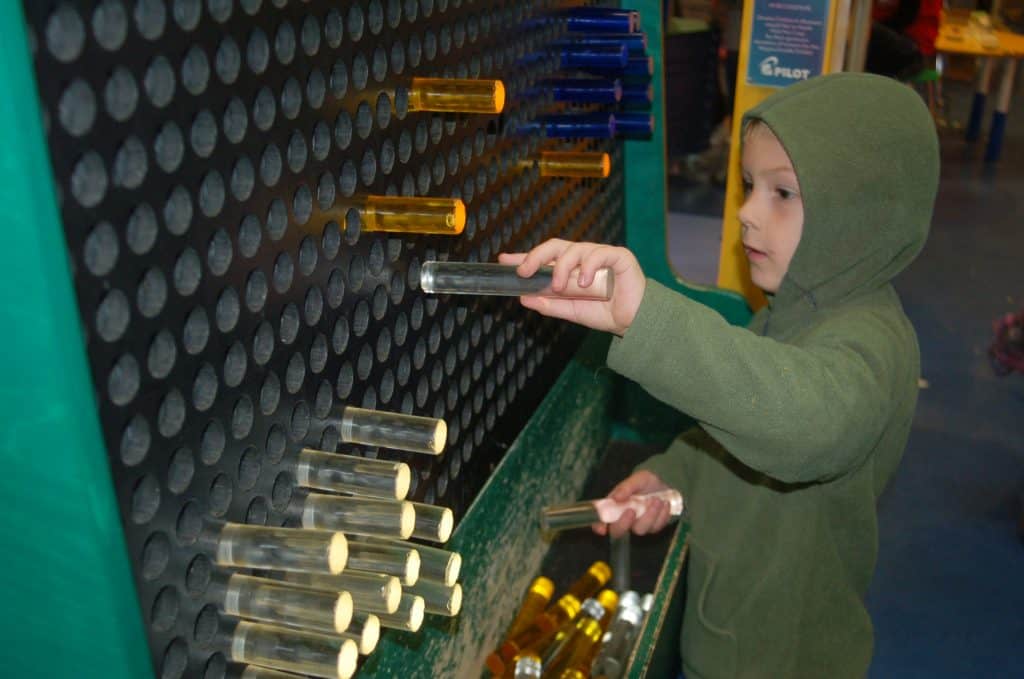 They had giant Lite Brite peg exhibits, giant Magna-Doodles, several different types of paint stations, craft stations, and below is a cool car covered in chalkboard paint that the kids could not only pretend to ride in but also chalk all over!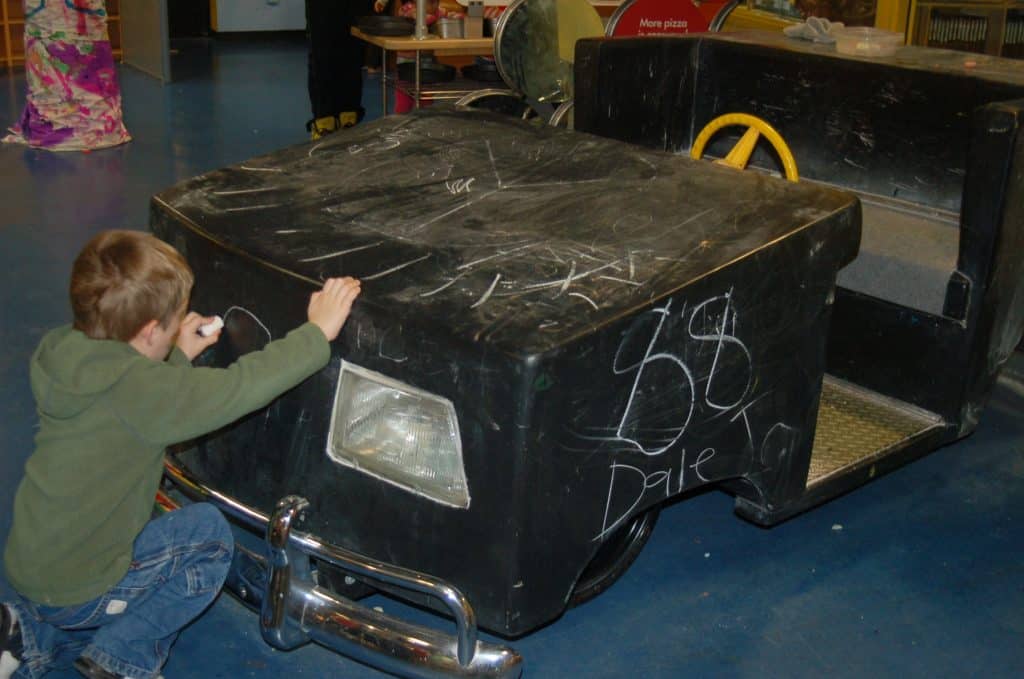 And if that isn't cool enough there was a SUPERB area for kids to do their own face painting!! It was SO cool! I had never seen an exhibit like this in any other museum.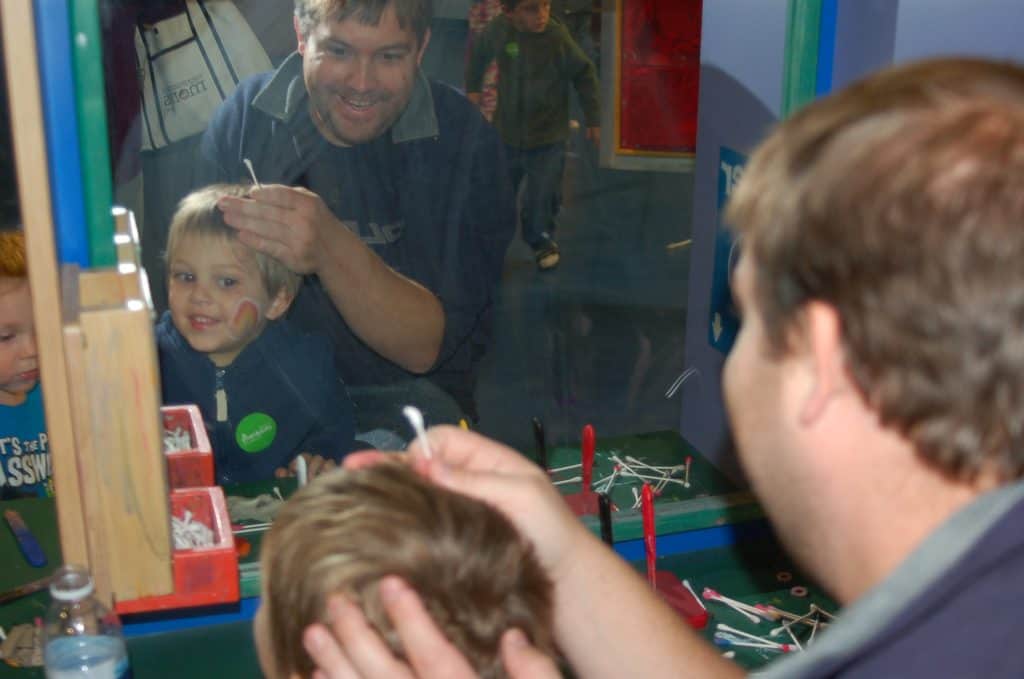 They had q-tips, small containers of water built into the desk and dried paint sticks that you rub the wet q-tips onto to get your paint. Of course both of my kids needed their faces covered in paint!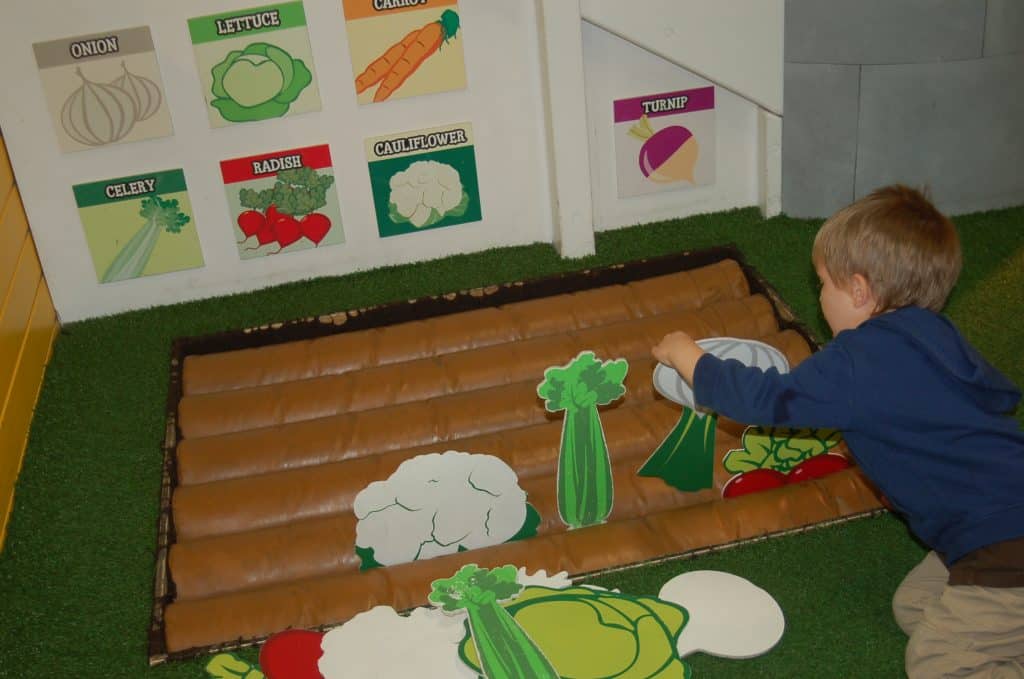 In the imagination section you could plant your own garden, milk a cow, ride a pig, climb in a fire truck, race through mazes, do water play, and plenty more!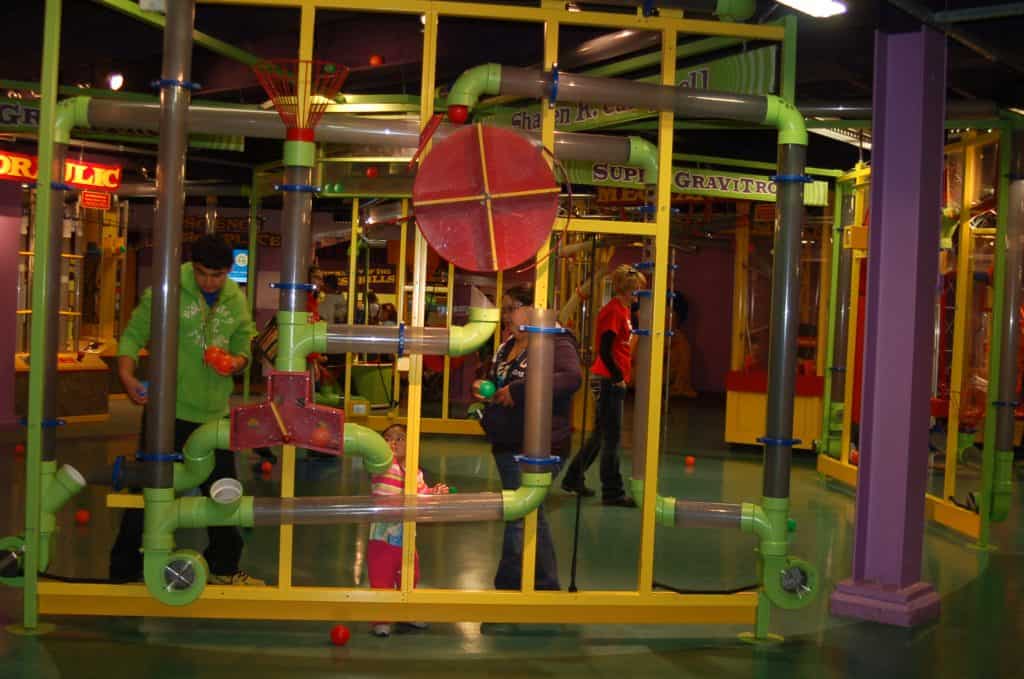 There was also an entire ROOM of tubes that were just absolutely incredible. I couldn't even keep up with it! You could balls in all sorts of tubes, make them fly, dump, shoot and do all sorts of other things across the room. It was crazy! We spent a lot of time in that room too!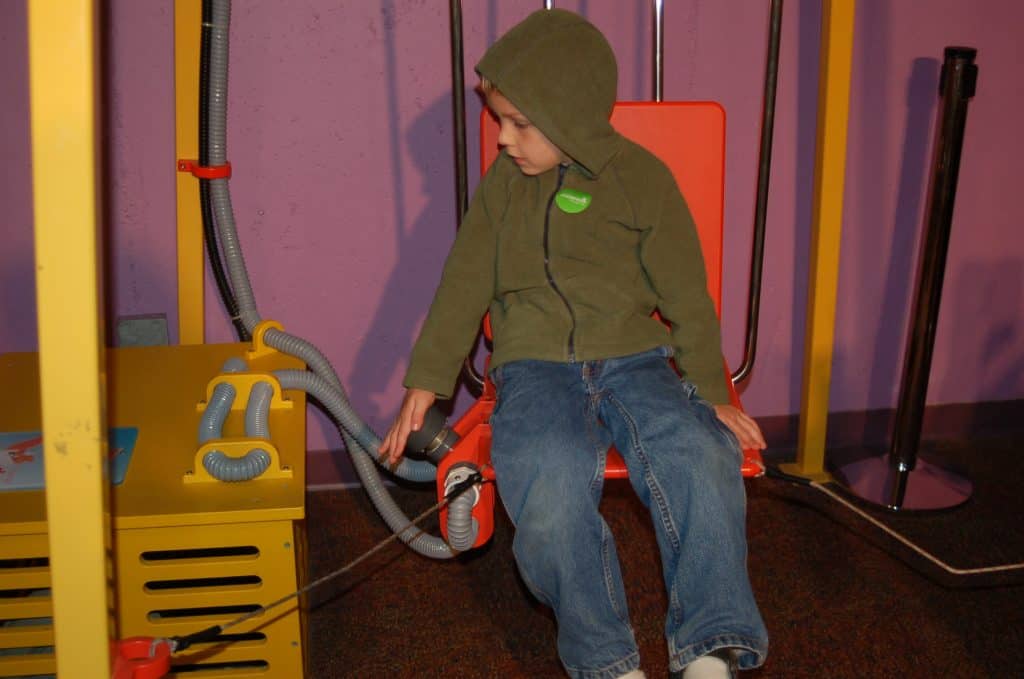 And this chair was really cool so I wanted to make sure that I mentioned it. My son sat in the chair, and if you look at the left side of the picture where his right hand is he has his hand covered over a section hose. As he plugged the suction hose his entire chair would rise up as if it was a hot air balloon. When he left his hand go and released the suction his chair "floated" back down to it's original position.
The Omaha Children's Museum was a LOT of fun and I certainly wished we lived closer!! There was SO much to do there – it was like a giant creativity playground!
Check out the World's LARGEST Children's Museum in Indianapolis!: