Visiting the Henry Doorly Zoo & Aquarium in Omaha, Nebraska
This post may contain affiliate links, view our disclosure policy for details.
Among our numerous excursions this weekend we also visited the Henry Doorly Zoo & Aquarium in Omaha, Nebraska. Had I known it would be absolutely FRIGID outside I might have thought twice about going! But we were only in Omaha for one day and I really wanted to see the zoo since I had heard so many fantastic things about it. I'll be the first to tell you that it was SO cold outside we only stayed to see about half the zoo unfortunately. I would have loved to see the rest but the kids were just freezing and exhausted! There were a few things that stuck out to me right away that put Henry Doorly Zoo on my list to see –
1. It has the LARGEST indoor desert in the world.
2. It showcases America's LARGEST indoor rainforest.
3. The aquarium and zoo were a combined visit all under one admission.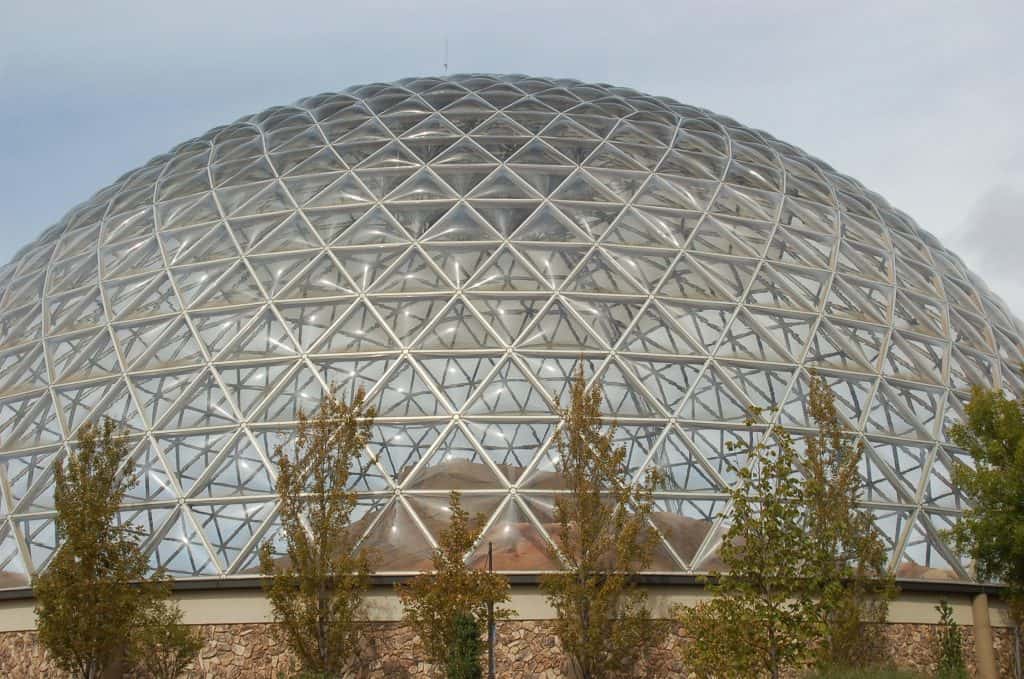 THIS is the Desert Dome – isn't it amazing?! It was SO cold and windy outside we practically sprinted right into this warm desert!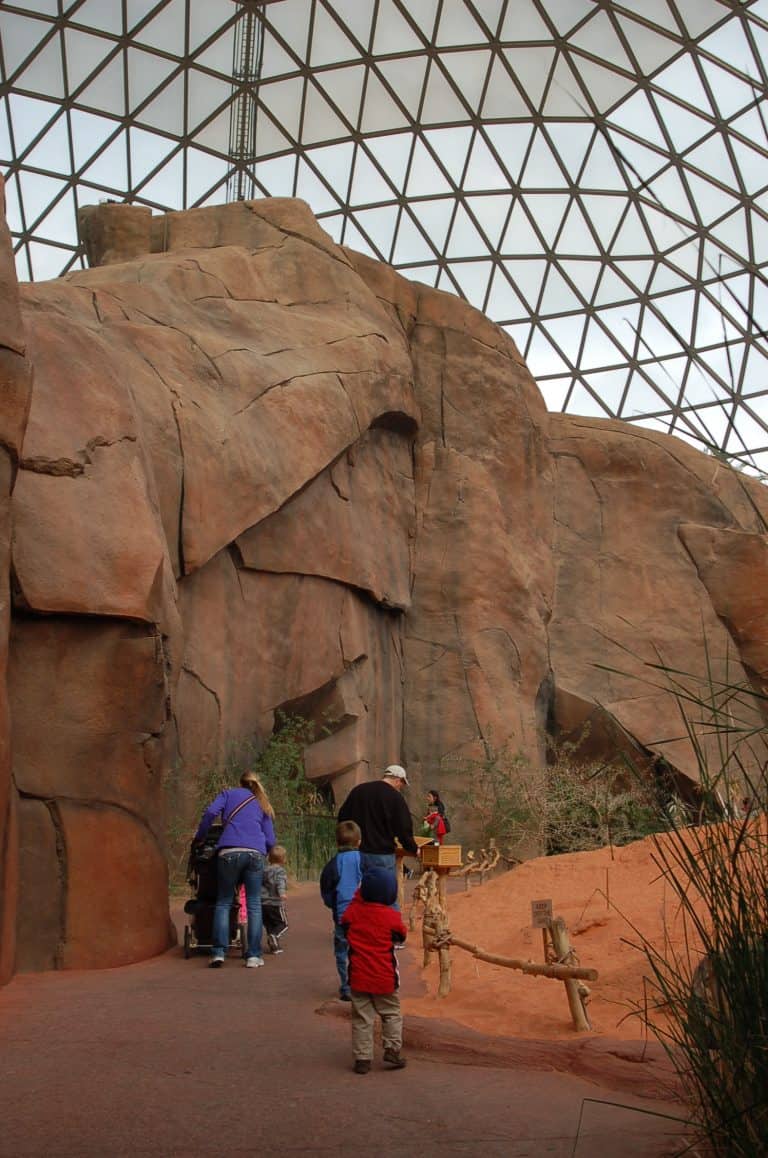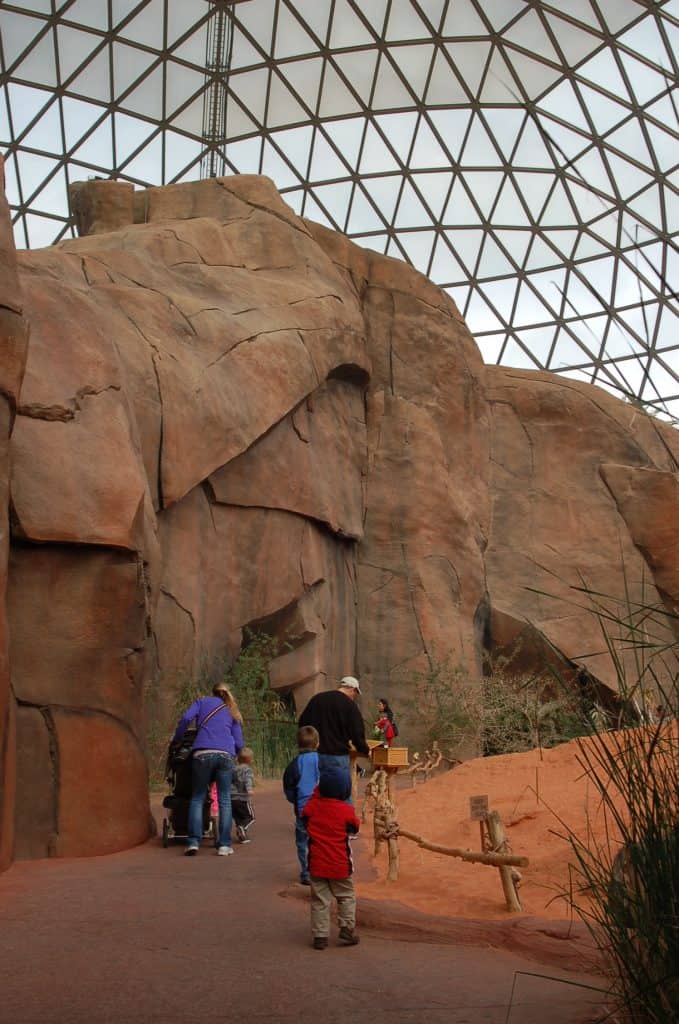 It was certainly huge! And there were ALL types of animals inside. Everything from iguanas, bobcats, ducks, snakes, foxes, EVEN a  few hummingbird exhibits which was really awesome!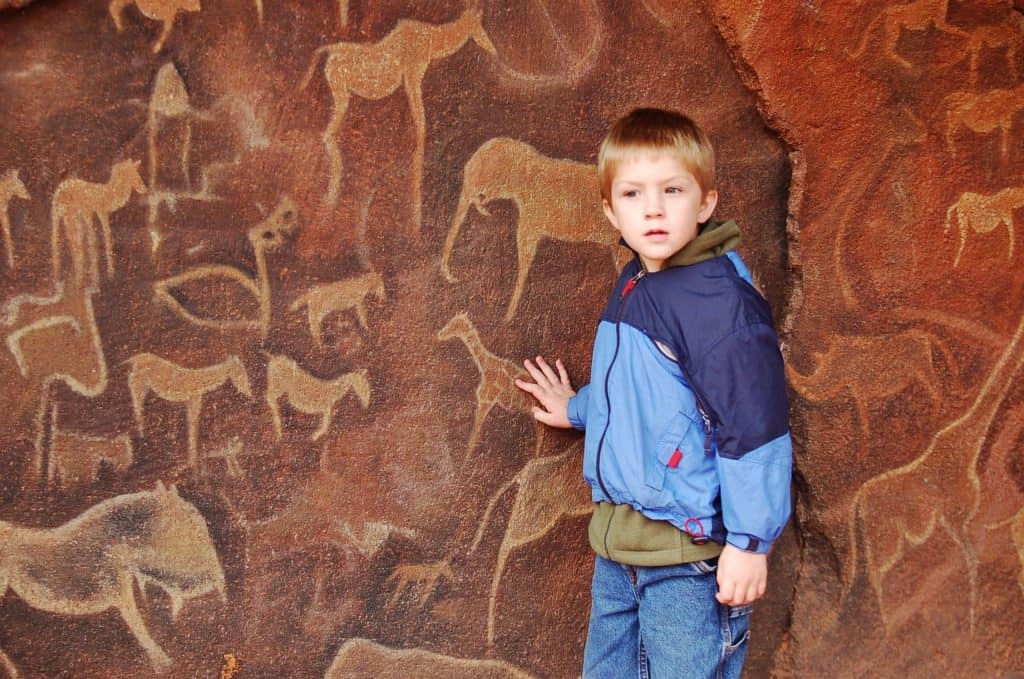 I especially love the petroglyphs that were on some of the rock walls.
Then we walked over to the HUGE indoor insect exhibit and butterfly pavilion. It was enormous and by far the best butterfly exhibit I've ever seen. In fact the zoo breeds and hatches their own specimens and exhibits it so you can see it! There were just rows and rows of chrysalids which were neatly displayed by species – it was SO awesome!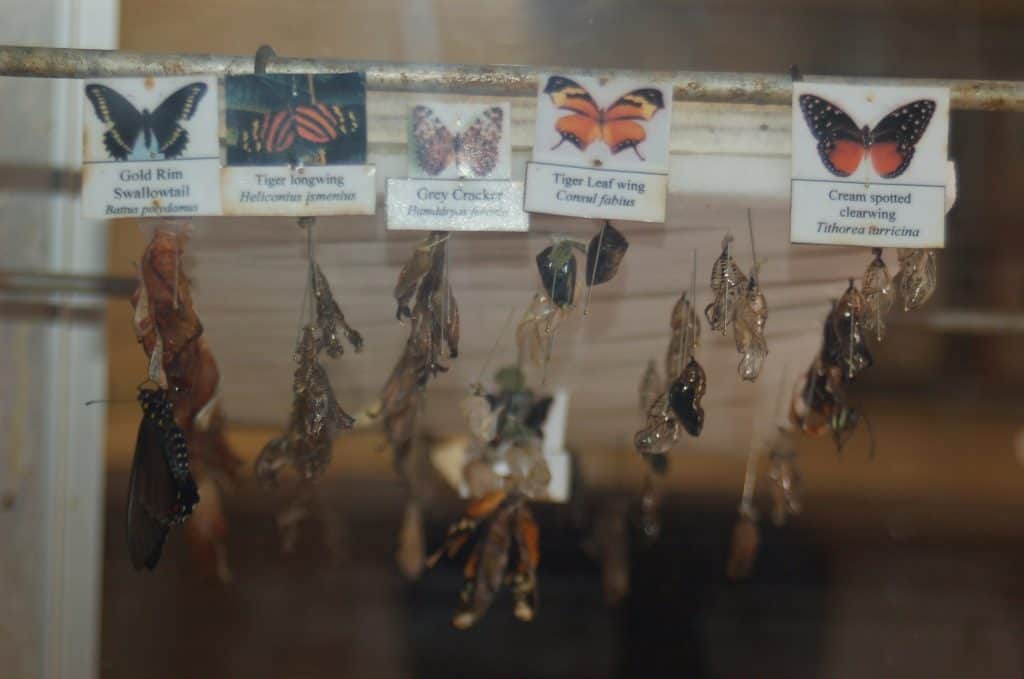 Another really neat part of the zoo was the Lied Jungle – America's largest indoor rainforest. I can't even begin to describe the vastness of this area – we must have wandered around for an hour. There were SO many different levels, plants, species – just wow! I saw HUGE soft shelled turtles, tapirs, hippos, gators, monkeys of all kinds, and SO many more animals. One that my husband IMMEDIATELY spotted and just swooned over was the arapaima.
Ok – I said the same thing – HUH?!?! My husband is an absolute NUT about the TV series River Monsters
. These fish, arapaima, are featured on one of the segments in the Amazon and are the largest known freshwater fish reaching to 10 feet in size and over 400 pounds!
Next we walked over to the aquarium as we were basically viewing everything indoors since it was so cold outside.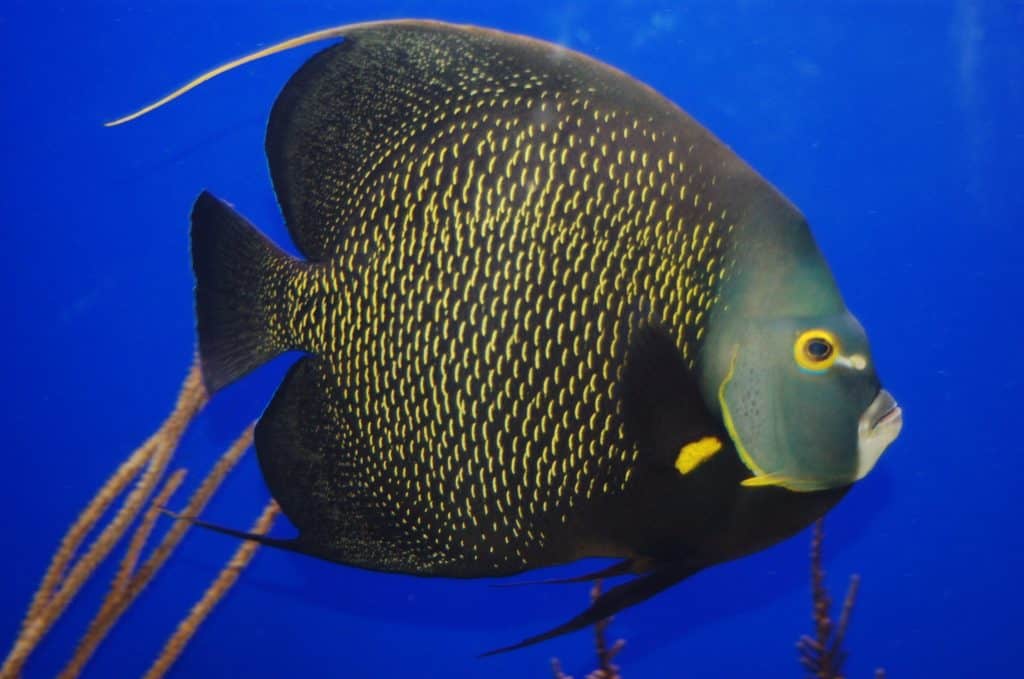 There was PLENTY of things to see inside the aquarium section. One thing I had never even heard of before were "Upside Down Jellyfish". They are just what they sound like – jellyfish that live upside down!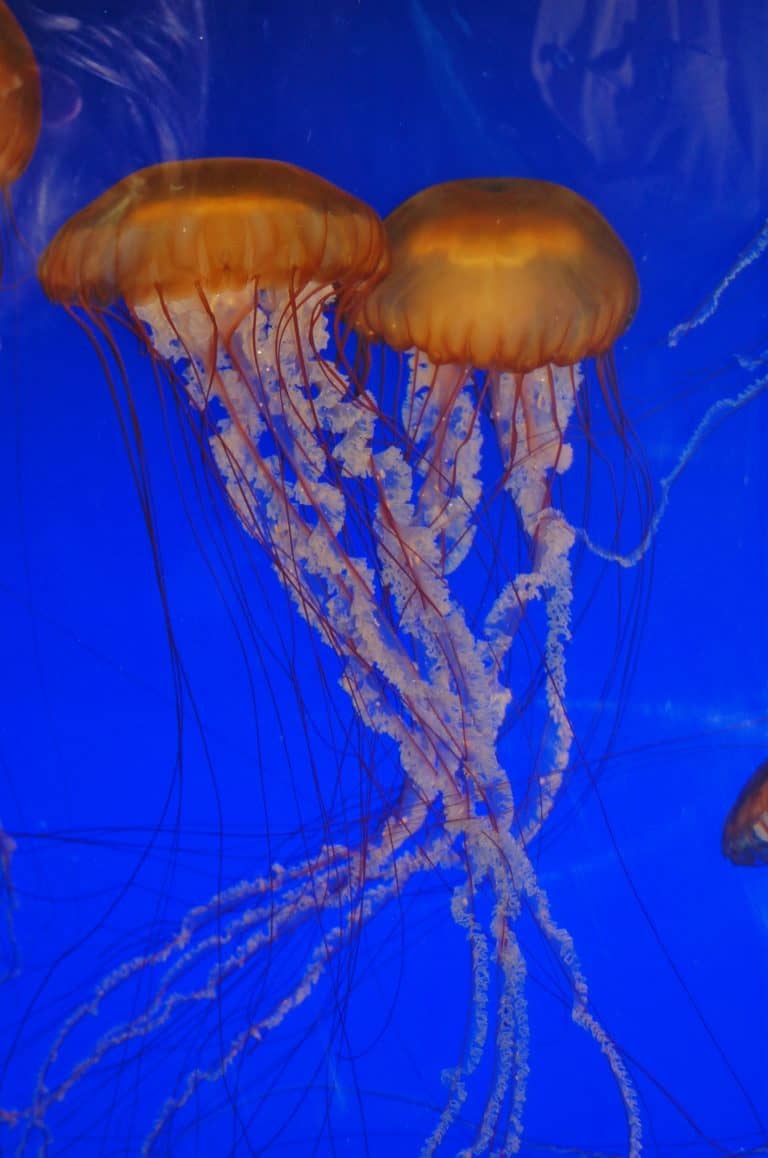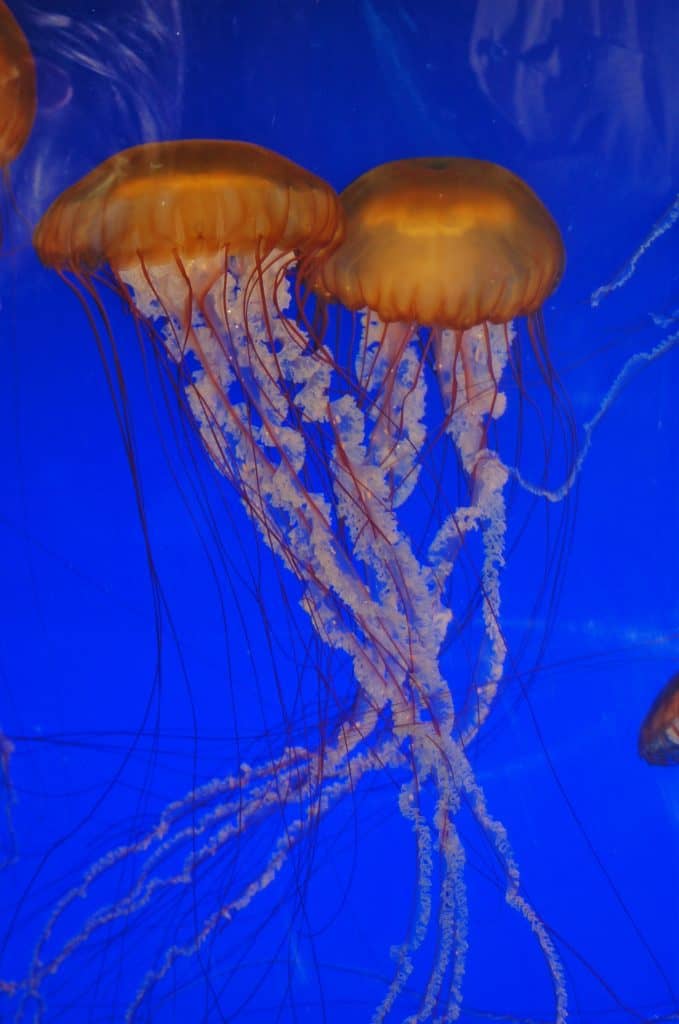 The displays were just fantastic and considering that it is included in the admission to the zoo I was thrilled.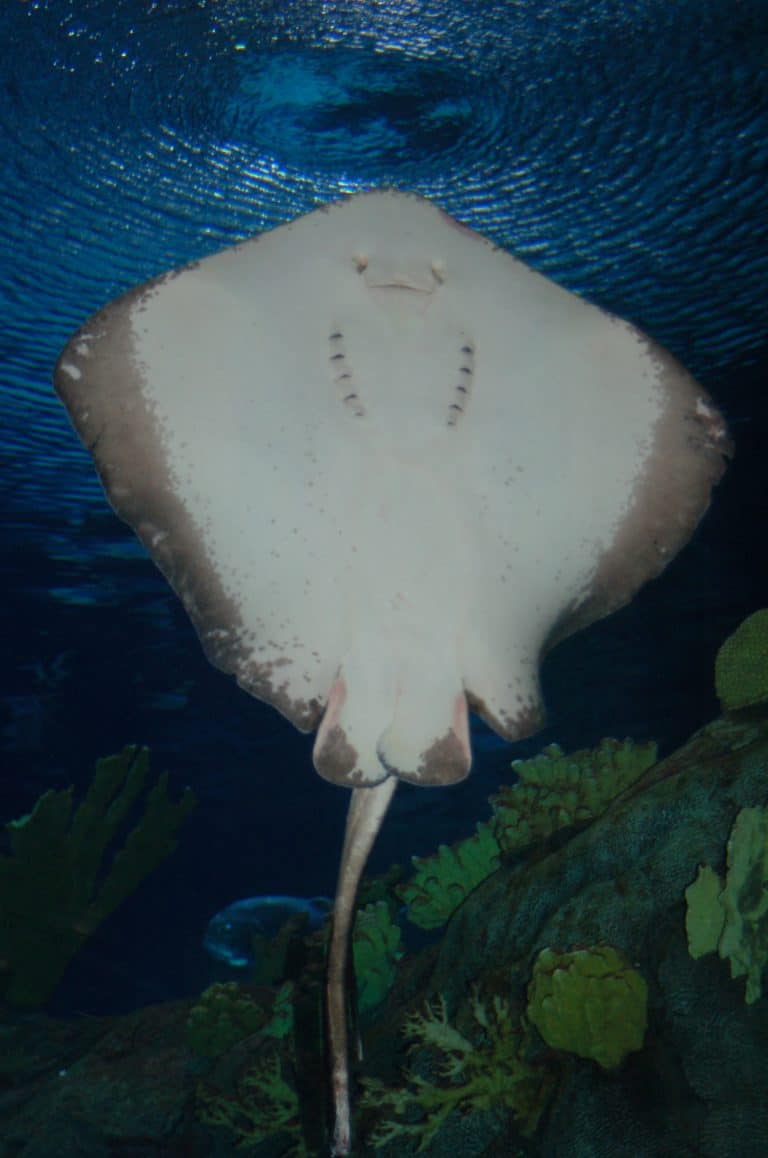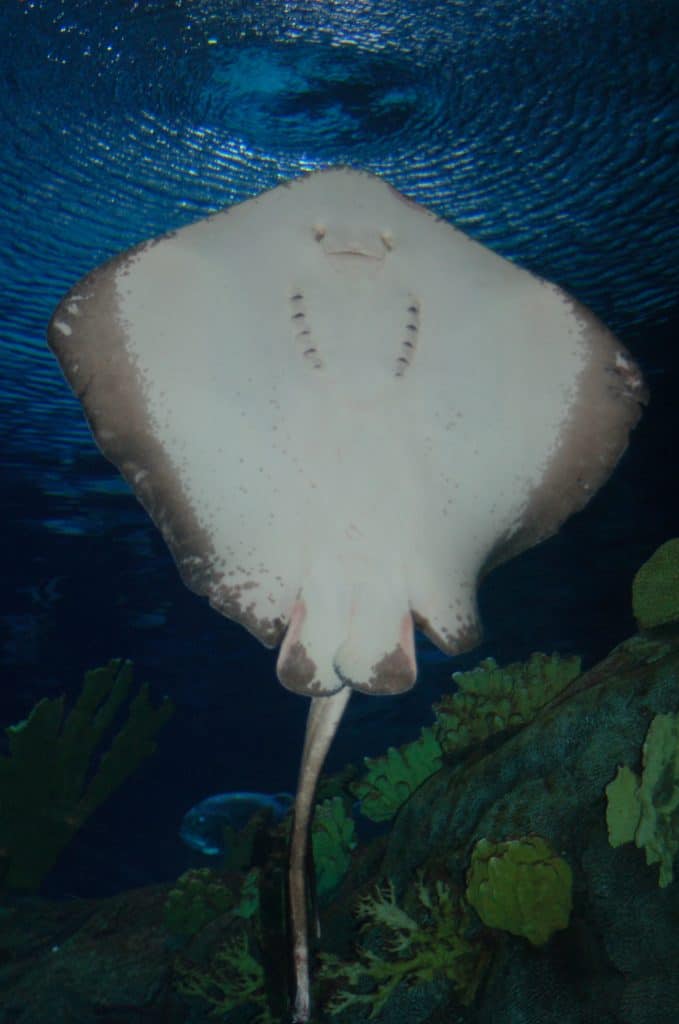 And of course our favorites were the plethora of sting rays and sharks since we miss our "native" animals in Florida!
Next we headed to another HUGE section of the zoo – the nocturnal animals. You have to travel through a very dimly lit cave where all of the nocturnal animals are held. Naked mole rats. HUGE HUGE caves with at least hundreds of bats flying around, a massive area that looks just like the bayou in Louisiana filled with gators, beavers and other animals, and one other animal that I had never seen other than online or in books: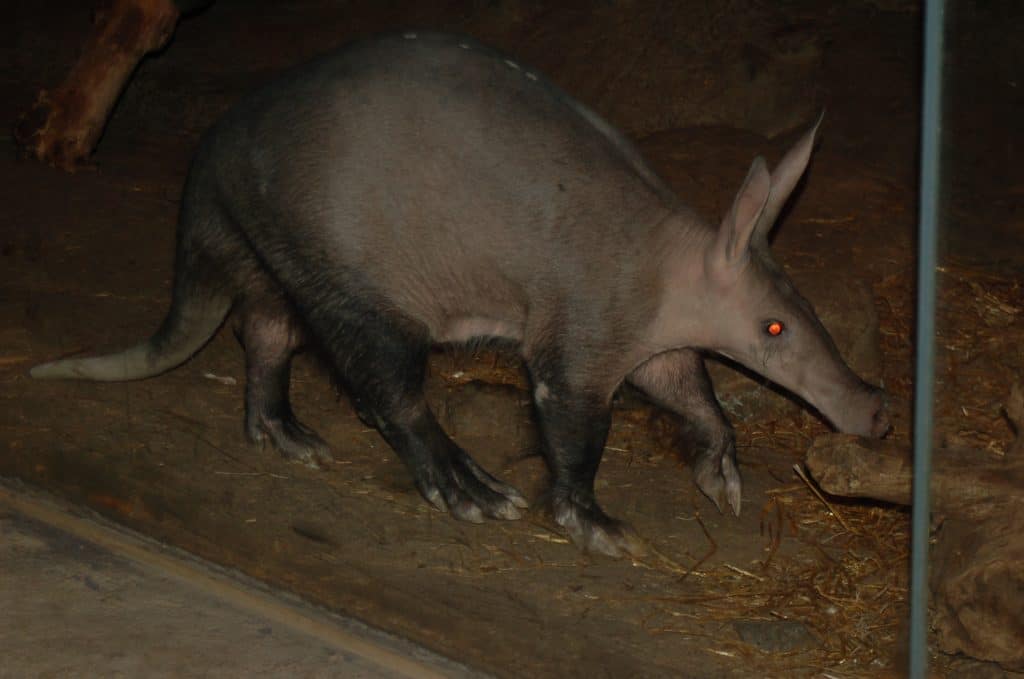 ……an Aardvark! I thought it was pretty cool that I saw SO many new animal species at this zoo in Omaha that I had never before seen in my life! If you are ever in the Omaha area I HIGHLY recommend the Henry Doorly Zoo & Aquarium. It was SUPER awesome. Plus we received 50% OFF with our reciprocal zoo passes from our zoo in Iowa. Hopefully someday we can go back and explore the rest of the zoo!