Top 5 Best Tech Holiday Gifts for HIM
This post may contain affiliate links, view our disclosure policy for details.
I promised you guys my top holiday ideas from for each person in the family! We've covered HER, KIDS, TEENS, and now HIM! This is sometimes my hardest person to buy for – my husband! I know that sounds odd but so be it!
Gift Idea #1: GoPro HERO3 HD Camcorder
 The GoPro HERO3 HD Camcorder
 is a fantastic gift idea for your extreme sports enthusiast! The 11MP digital camcorder has so many awesome features for extreme sports. It has wi-fi built in so that you can control the device from a compatible device or wi-fi remote (not included). (plus the remote can control 50 compatible cameras!!) It also has a separate mount that you can purchase which will attach it to things like helmets, gear, vehicles, etc. for extreme shooting. AND it's waterproof up to 197 feet so whether your extreme sports takes you under water or high in the air this is a really sweet gift for your extremes lover.
Gift Idea #2: Bose CineMate II Digital Home Theatre Speaker System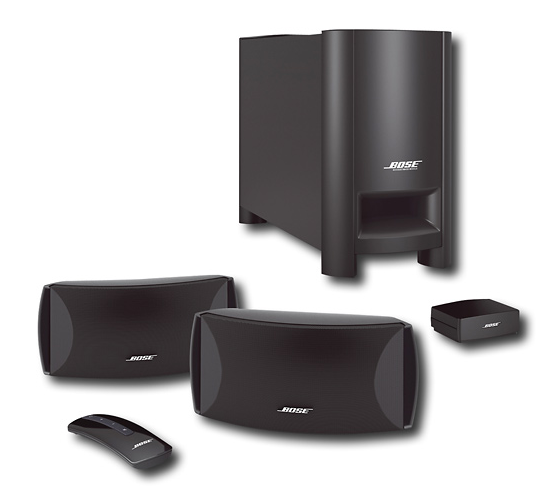 Just about every guy would scream YES if you asked if they wanted a Bose CineMate Series II Digital Home Theatre Speaker System
. Although this is certainly a pricier gift item it's almost always on a guy's dream list. It features TrueSpace surround digital processing circuitry, Digital Dynamic Range speaker compression circuitry, and Hideaway Acoustimass module. Don't know what any of that means? Neither do I but I bet your guys do!
Gift Idea #3: FitBit One Wireless Activity and Sleep Tracker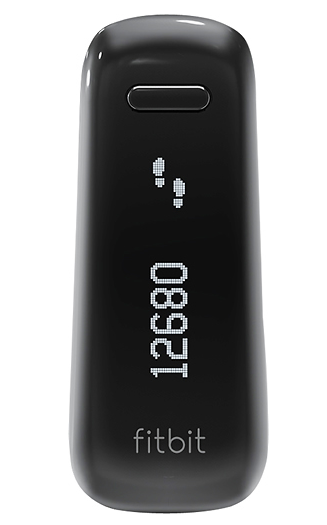 If you have a seriously athletic guy the Fitbit One
Wireless Activity and Sleep Tracker is absolutely fantastic. I have one and it does an awesome job at encouraging me to take more steps, wirelessly tracking everything from my calories burned, steps taken, activity during my sleep, stairs climbed, etc. You can sync it with most phones and tablets and the actual device is extremely discreet and very easy to visibly hide.
Gift Idea #4: SodaStream Soda Maker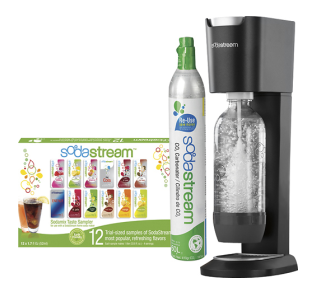 The SodaStream Soda Maker is really the ultimate at-home soda maker. We also have this and just love it! There is a huge variety of sodas, diet soda, and sparkling water (and natural drinks!) that you can buy to go with your SodaStream. It comes with the carbonator that you'll need to add to your drink and the special 1 L bottles you'll need too. (plus of course some drink syrups to start you out!) My husband and my kids are just nuts about making these sodas and it's awesome because you can make such a small amount of soda at one time and change your flavors around!
Gift Idea #5: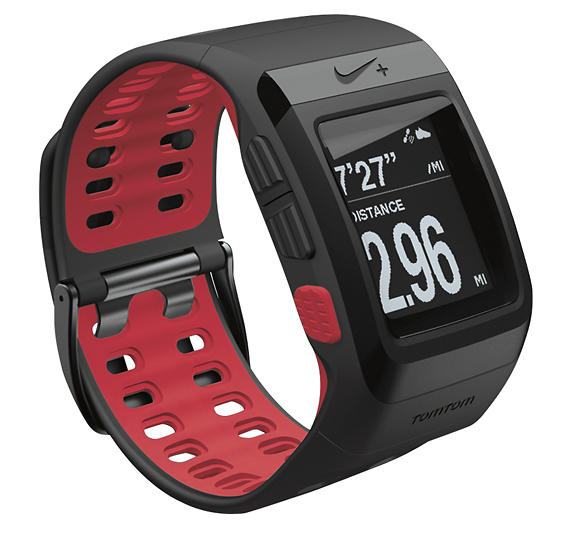 Ok, so honestly I first spotted this Nike SportWatch (GPS Powered) and just thought "WOW that thing looks awesome!" – my husband said the same thing. I didn't even know what it did other than tell time! It's stylish for sure! But it does way more than just look good – it tracks your time, distance, pace, heart rate and calories burned! Along with a Nike+ Shoe Sensor reports it also continuous speed and distance data indoors and outdoors. It provides automatic alerts after 5 days or allow you to set a personalized alarm to keep you on schedule. Plus it allows you to track route data, including mapped routes with pace and speed data and changes in elevation on NikePlus.com (additional fees may apply). This crazy thing does everything!