Thrift Store Thursday – Bring on the COLD!
This post may contain affiliate links, view our disclosure policy for details.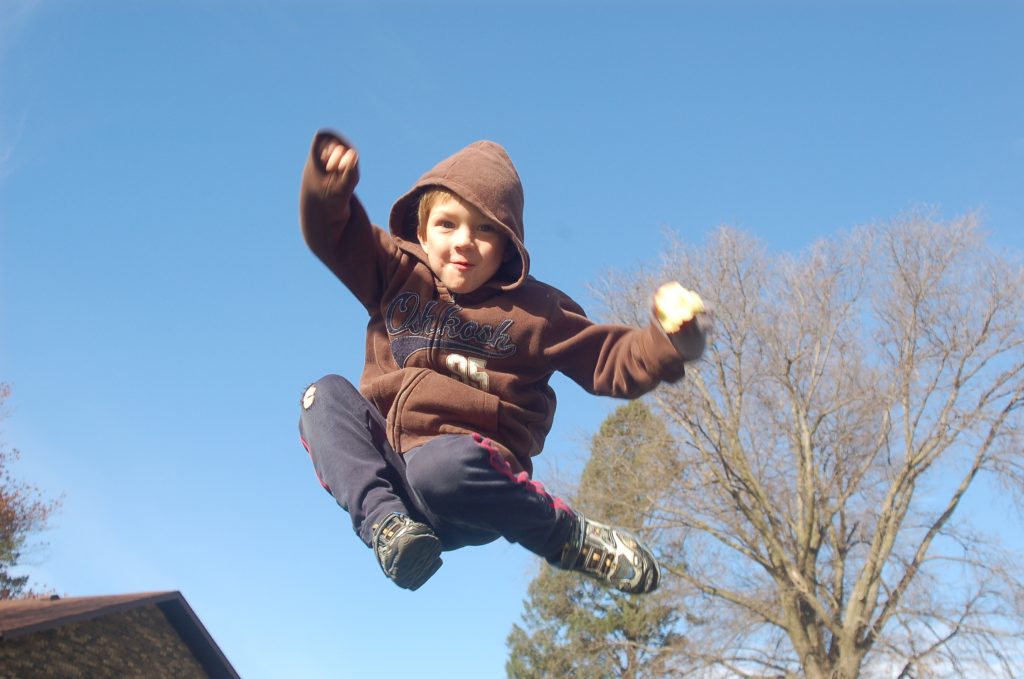 It's that time of week again where we share our favorite Thrift Store Finds! In the past I've showed you everything from toys to gifts that we've found at the thrift store, but this week I wanted to share with you how THANKFUL I am for my thrift store this winter. What makes me want to jump for joy? Since we've moved from Florida to Iowa a few months ago we came up with ZERO warm clothes. Do you have any idea how expensive it is to purchase hats, scarves, mittens, boots, snow apparel and jackets for a family of 4? There is NO way that we could afford that in a retail store! Especially not when I see simple scarves going for $10 EACH in Walmart! Ouch!
The thrift store has been my best friend this winter. The like-new OskKosh jacket my son is wearing in the picture above was just $1! I never pay more than $.50 each for scarves or winter hats. I have found heavy jackets for the kids for UNDER $3 each. Snow pants for UNDER $3 each. Snow boots for $3-$4 each. And countless long-sleeved shirts and sweaters for just $1 each. Even footie pj's for a buck which are my kids favorite!! If it's warm and it's $1 or less I buy it – no matter how many we have! We all know that thrift stores sell clothes but we can usually easily find high-end brand name clothes, jackets, and all sorts of winter gear for typically 90% off what you would pay in a retail store! So next time you find yourself shivering and think you can't afford to buy something warmer……think about your local thrift store and think again!