ToyState Road Rippers Bubble Driver RC Truck for Preschoolers Review – Holiday Gift Guide
This post may contain affiliate links, view our disclosure policy for details.
My 3 year old is right in the in between stage of "baby toys" and "big boy toys" so finding the right gift is a bit difficult. I knew this Road Rippers Bubble remote control car from ToyState was PERFECT for him when I saw it! It's a Remote Control preschool car that blows bubbles!! His little eyes just lit up as I pulled it out of the box!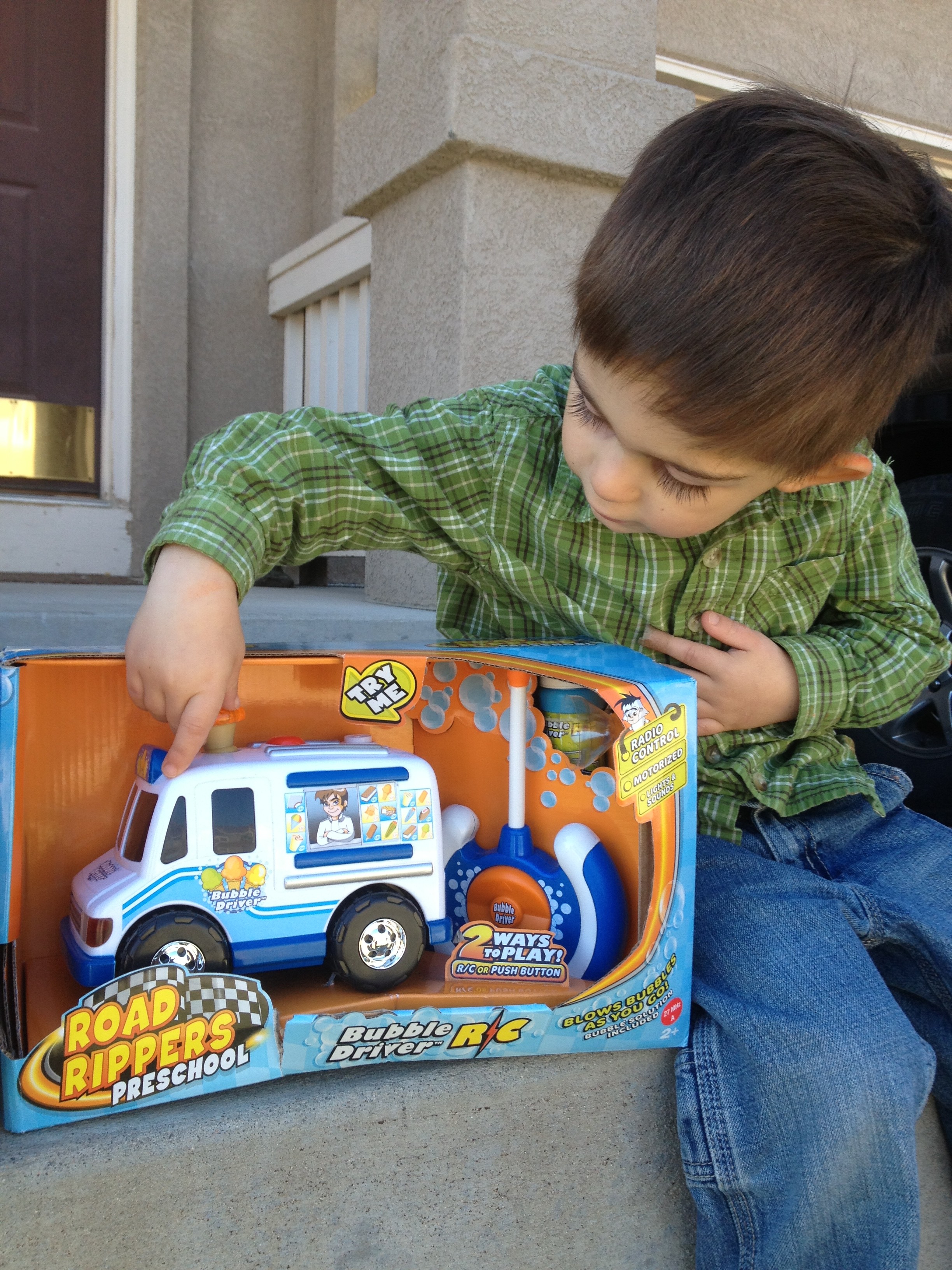 This awesome car is designed to be an ice cream truck and even plays the ice cream truck music we are all familiar with! When my son was playing outside with it I tricked into thinking the ice cream truck was coming down our street – it sounded the exact same! Boy was he surprised when it was an ice cream truck….one he could keep! The remote control is super easy for a preschooler to maneuver and operate. There's even an option to just press a button on the top of the truck and the RC car operates without the remote! (which is a great idea for those of us who tend to lose pieces that are not attached!!) There is a bottle of bubbles included with this car and a little funnel to pour them into the appropriate place on top! When the "truck" goes, the bubbles blow out the top!!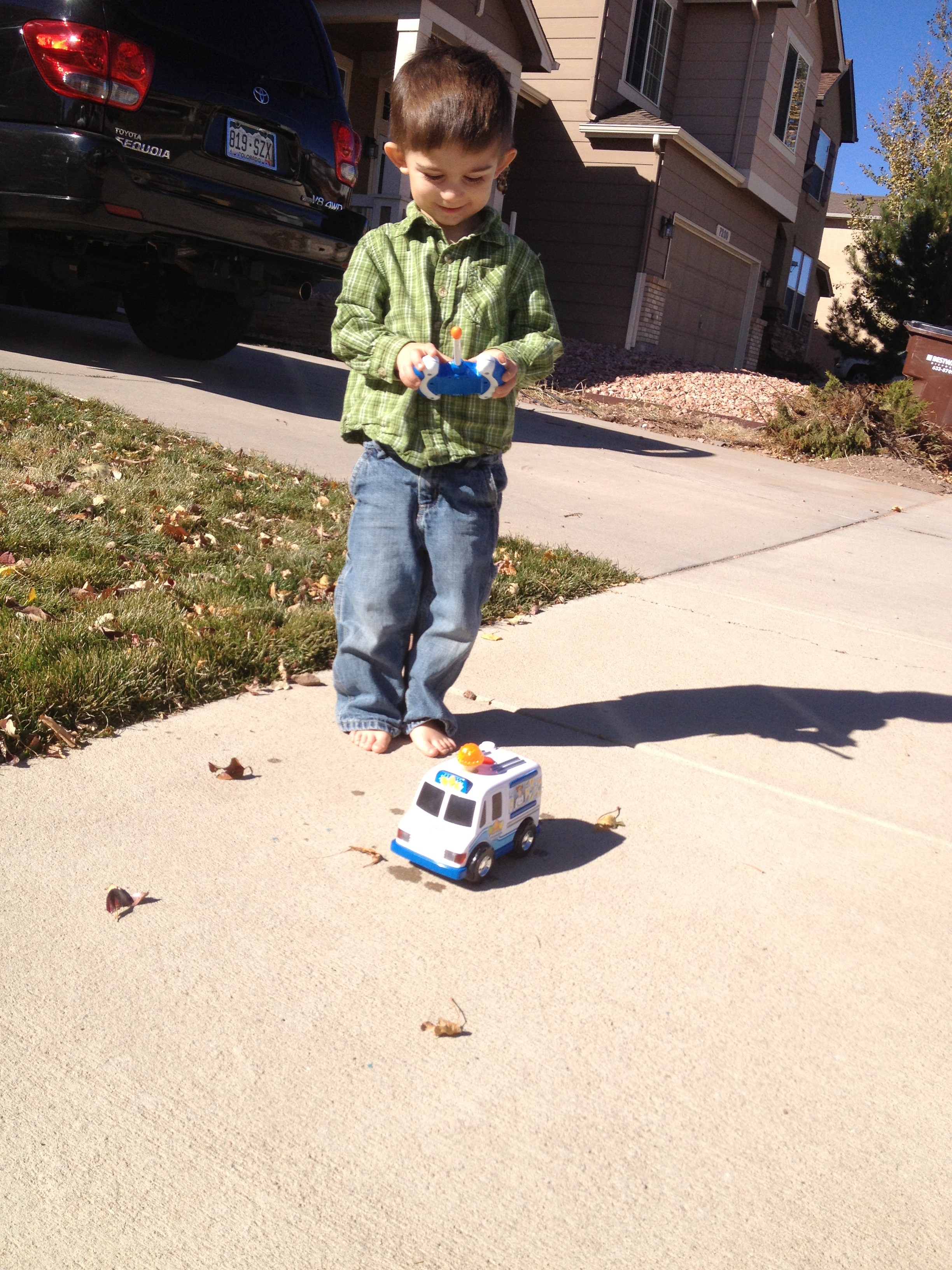 When my son's cousins came over the other preschool aged children actually dug this out of the bottom of the toy box and were quite obsessed over it all week! It definitely became the favored toy which we had to take turns with as each child wanted it. When the batteries finally died in the remote since the kids used it so much they didn't lose interest in it at all since you can just push a button and make the car go and play music. They didn't seem to mind at all that they couldn't operate it until we bought new batteries! It's a bit hard to see but below you can see the bubbles blowing out of the top of the truck.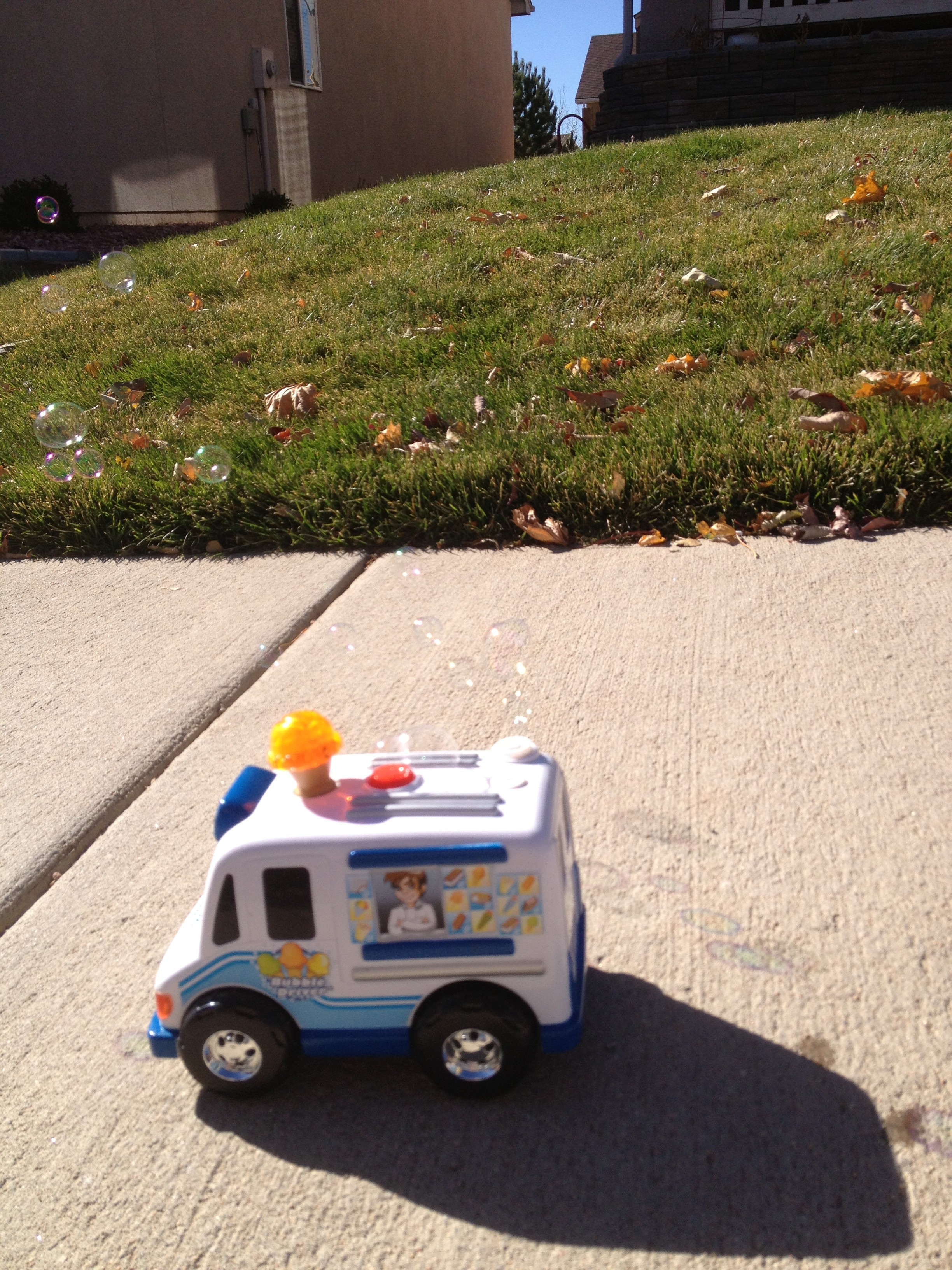 With Christmas just around the corner, this bubble blowing, music playing, remote control ice cream truck would be PERFECT for your preschooler! My son didn't come inside for hours…and we went through many bottles of bubbles! Now my only problem is that I have to get my 2 year old daughter the same one!!! It's definitely very sturdy. We've had RC cars for our preschooler in the past but he usually ends up breaking them within a day or two since they aren't age appropriate. This Ice Cream Bubble RC truck was the perfect fit for his little hands and has definitely outlasted our other remote controlled items that he has had! You can also buy this on Amazon!
Disclosure: I was not compensated for this post. I received the above product to use and form my own opinion on. All opinions are my own.