Thrift Store Thursday – a Christmas gift!
This post may contain affiliate links, view our disclosure policy for details.
One reason I LOVE thrift store shopping is to find discounted Christmas gifts for my kids. They are young yet and could care less if something is brand new or secondhand. Last Christmas I purchased a pair of Elmo slippers for my youngest son for about $2 on clearance after the holidays to give to him this year so when I spotted these puppy slippers I knew I needed to buy them for my oldest son so he would have slippers too – especially since it will be my boy's first year in a cold winter!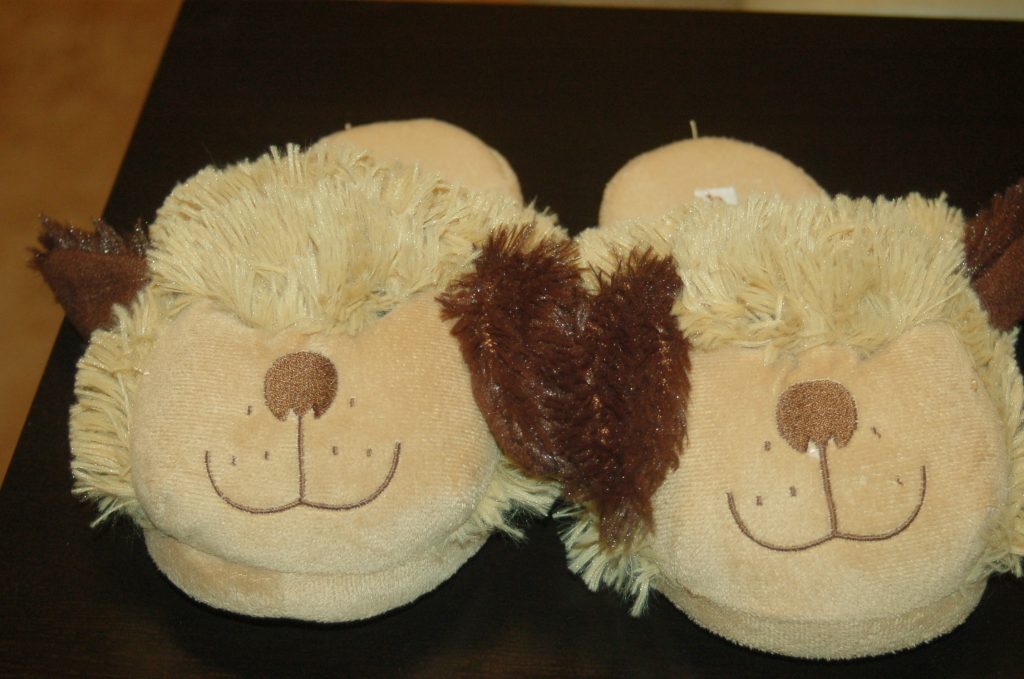 These Pillow Pet Slippers cost $22.99 on Amazon (OUCH!) and I paid just $1.59 for them! They are nice and clean and will be great in my son's stocking! Although I would never pay $20+ for my 5 year old to have cute slippers I certainly saved a bundle on these!!
What have you found at the thrift store lately?
Did you find an amazing steal at a thrift store? Joing Alissa from Fun Finds for Families and I as we share our money-saving deals from thrift stores every Thursday!  We would LOVE to see your great deals too! Link up your thrift store find and join us every Thursday to be inspired by everyone else's deals! Just write what you found, such as "Wooden Puzzle Rack" and then link over to the image or blog post where we can see your find!