It's ALL About the Princess at Halloween! #DisneyPrincessWMT
This post may contain affiliate links, view our disclosure policy for details.
I'm planning a princess party for my baby girl! Every time we are in a store and she spots a Disney princess, she BEGS for it! "Princess, princess, princess!" What little girl doesn't love princesses? It's always a magical story with a happy ending that just sweeps you away! So I decided to have some fun and throw a Halloween Princess-themed party.
I go to Walmart for many reasons (great prices, great selection, etc.) and one of them is that they are across the street from my subdivision! I recently used an amazing Avengers app on my phone and was very excited to hear about the Disney Princess app just released! You can search your App store for "Disney Princess Royal Ball". It is the amazing Royal Ball Augmented Reality 2.0 App that made me especially excited to go to tonight!
Before I got out of my car, I sat in the parking lot and explored my new app a little! The opening screen (after the introduction) has three menu selections: Princess Boutique, Carriage Shop and Royal Palace.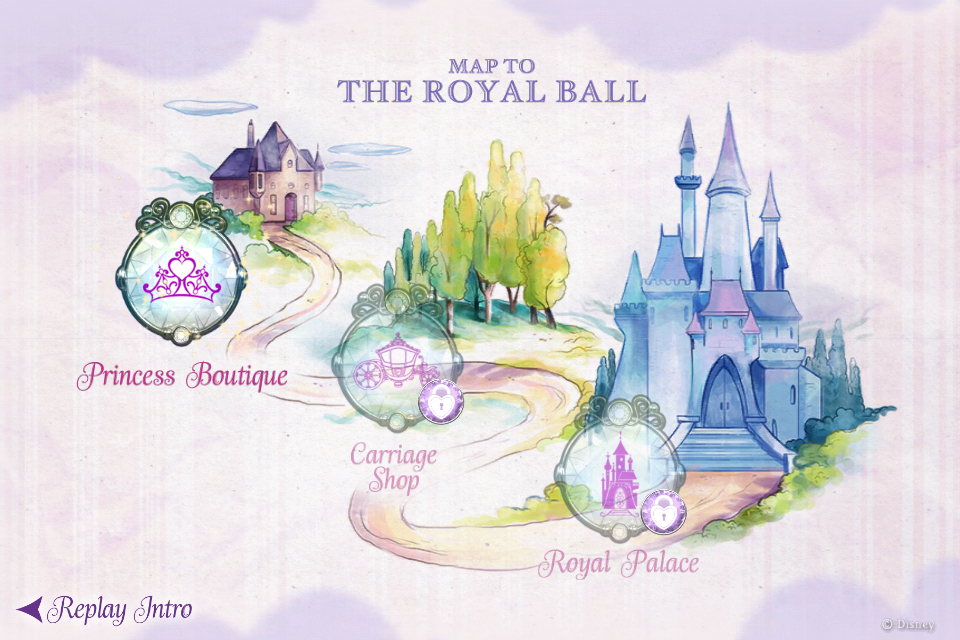 I selected "Princess Boutique" and was able to make a beautiful princess outfit by picking a gown, tiara, necklace and shoes! While in the store I was instructed to look for certain cardboard signs and displays to scan so that I could unlock more outfits! It was kind of like a scavenger hunt while we were shopping and my kids really enjoyed looking for the displays and scanning them! It certainly gave them something to do while I shopped.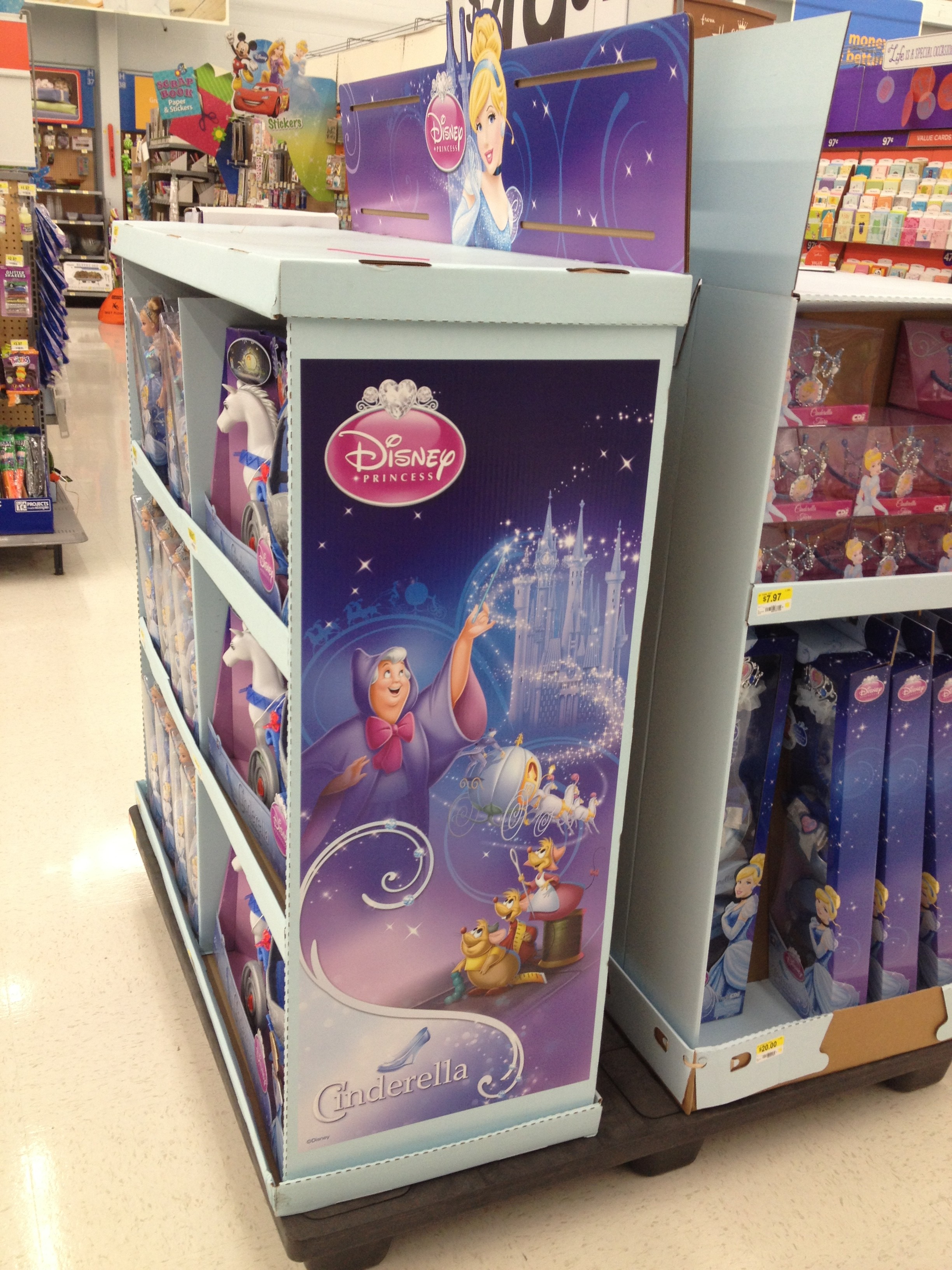 My entire store was just covered in princess stuff! After finding all three displays and unlocking three gorgeous outfits, I selected the "Carriage Shop" menu option and designed a dazzling carriage to take me to the ball! The funnest part of the night was finding the new Cinderella DVD and scanning it to make my carriage come to 3D life! There were even people passing by that saw what I was doing and had to stop and watch! VERY cool!

I decided to go ahead and select the final menu option, "Royal Palace" and I think my kids would have rather me waited until we got home! It was an interactive dance at the beautiful Royal Palace. (I may have looked a tad bit silly in the store…) This app was amazing and fun! I love how interactive they have made it, even for the youngest user!

After completing my "tasks", I finished my shopping! There are Disney princesses EVERYWHERE! I found hats, shirts, pj's, cups, party decorations, foods, and just in time for Halloween…COSTUMES! There were so many beautiful Disney girly princess costumes to choose from! I wanted to get them all! I decided on the beautiful Princess Belle outfit for my daughter, Bella. It was hard to get my daughter to LEAVE the toy aisle with Disney princesses every direction we turned!

These new Cinderella carriages are so beautiful! Pricey, but beautiful! 🙂

If you're looking for a princess dress make sure you look in BOTH the toy aisle and the Halloween aisle – I found different ones in each place!