The Ultimate Pie Face Showdown Family Game Night
This post may contain affiliate links, view our disclosure policy for details.
This post was sponsored by Hasbro as part of an Influencer Activation for Influence Central and all opinions expressed in my post are my own.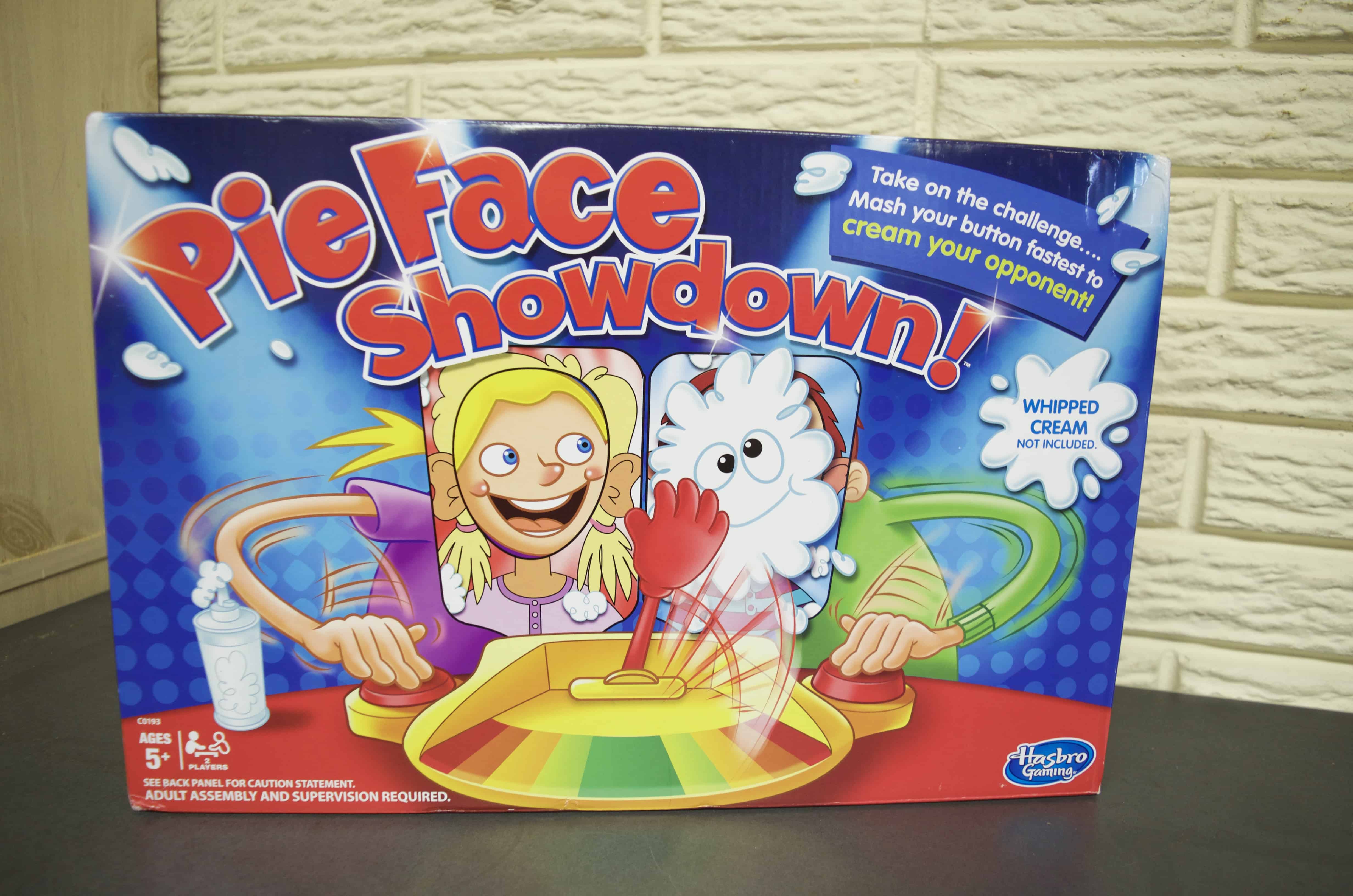 Last year after much discussion we decided to put an incentive "program" in place for my kids to help spur them to efficiently complete homework since they were having some issues staying on task during school. It has helped tremendously and recently we've incorporated the NEW Pie Face Showdown game from Hasbro into their incentive routine! (Look for it on October 1st!) Let me tell you – not only do my boys run as fast as their legs can carry them home each day to compete against each other but they are definitely more focused on clearing their homework out of the way!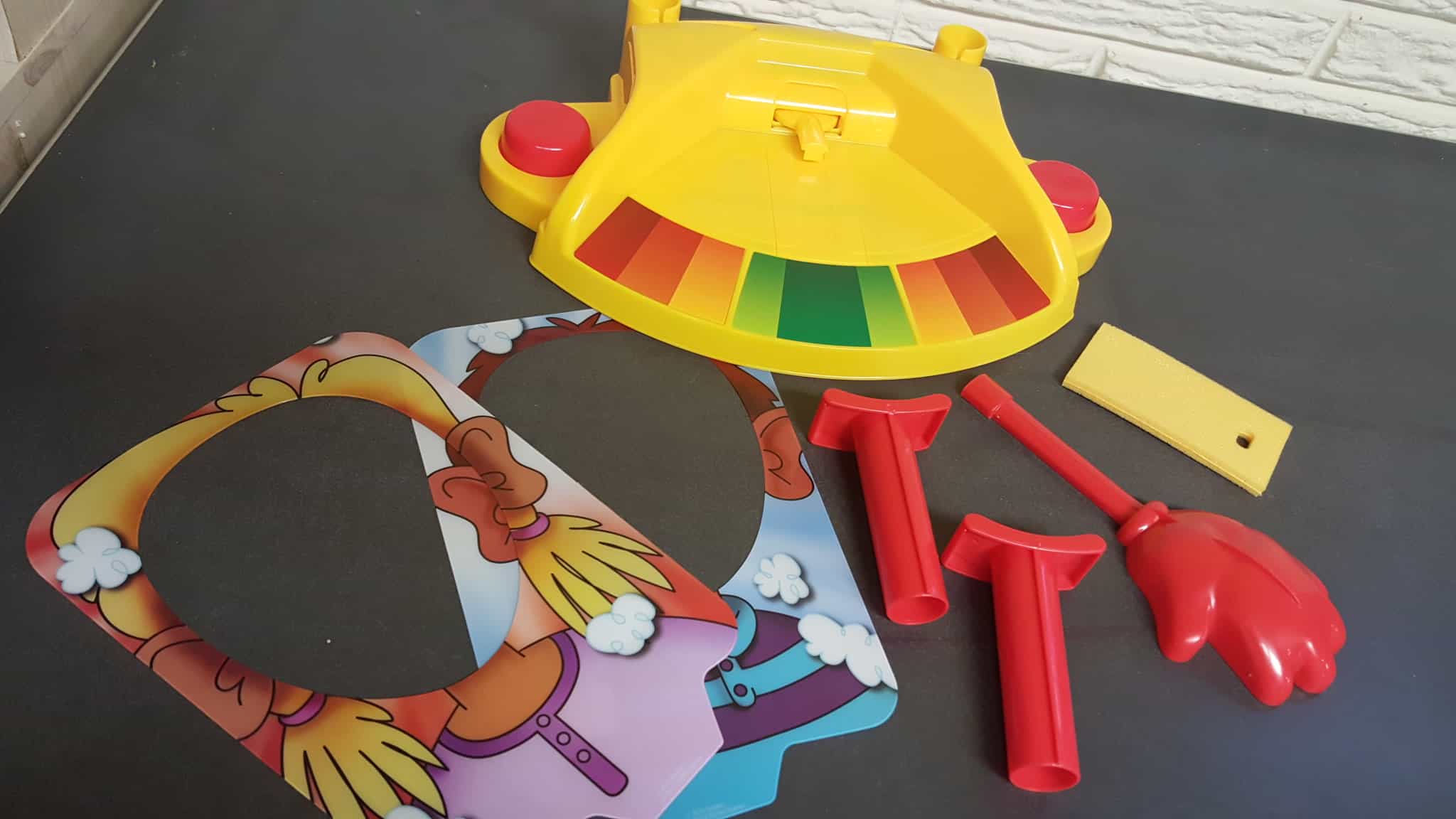 The game itself is very simple – no batteries required! The new Showdown arena has room for TWO faces in the target. Each player frantically hits their red button which inches the hand filled with whipped cream (or a wet sponge) over to the other opponent. You can see this fully in play at the bottom of my post where I've embedded a video of my kids playing it.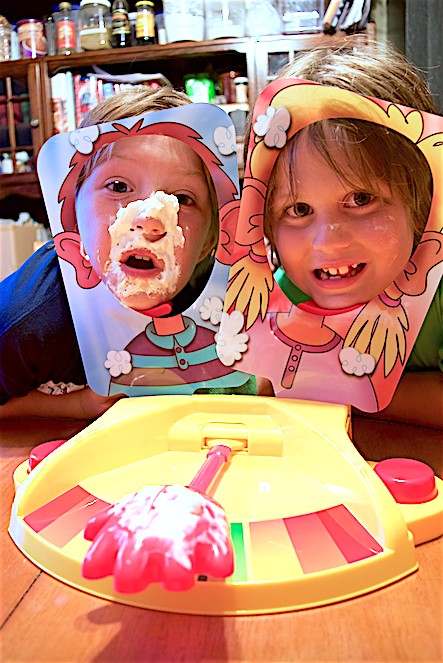 Just add some whipped cream or a wet sponge onto the red hand on your Pie Face Showdown game and let the fun begin! SMACK!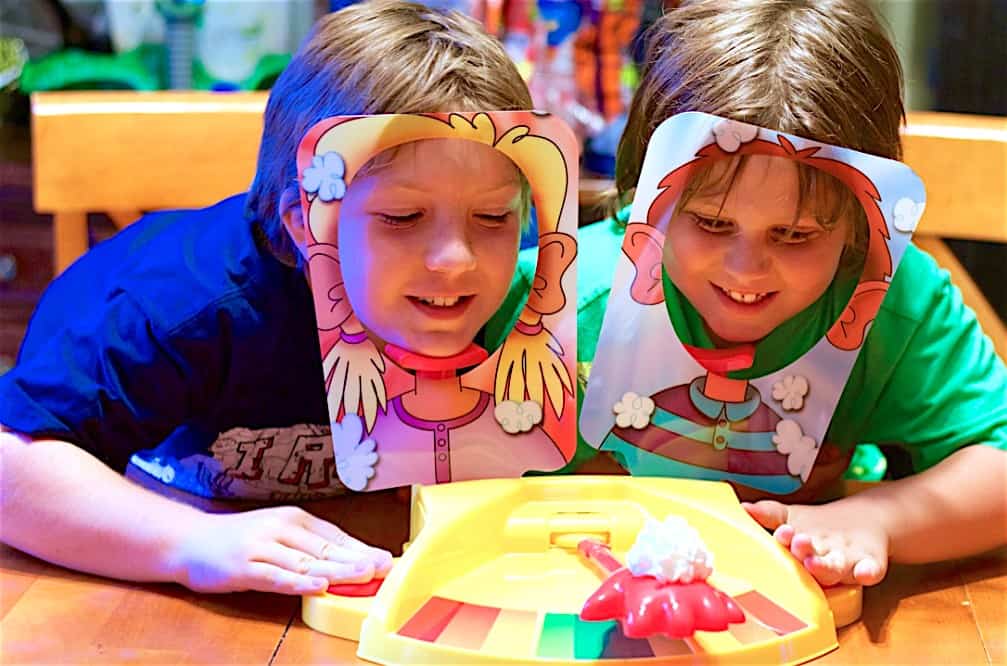 Seriously – my kids can't get enough of this game! We've used the original Pie Face game at our school among our teachers so I can't wait to figure out how we will incorporate the Pie Face Showdown game at school this year! This new version is SO MUCH BETTER than the original game! There's far more intensity and excitement as you come compete against each other.
Even my husband joined in on the action…..several times! We've made a lot of good memories and had plenty of belly laughs with this game! I can guarantee this will be traveling with us when we go to visit the cousins this year during the holidays. I love that this game is SO simple to put together, requires no battery upkeep, and after it's cleaned off and wiped down easily stores back in the box it came in.
Check out this fun video of my boys at their Pie Face Showdown! (well one of them anyway!)
Make sure to follow along with Hasbro on Facebook, Twitter and Instagram!