The Best Pocket-Sized e-Reader around – Kobo Mini Review
This post may contain affiliate links, view our disclosure policy for details.
I'm the kind of person who hates carrying extra stuff. If it doesn't fit in my small purse it just doesn't come with me – unless it's my coffee mug of course! And that especially holds true when flying. I used to carry a bag full of books with me when I traveled but it just takes SO much room that I stopped bringing them all with me.
Meet the world's lightest and smallest fully functional e-reader – the Kobo Mini
. It boasts a 5 inch touchscreen, WiFi capability, and battery that can last up to a month without being charged. Trust me – there's nothing worse than being in the middle of a good book (digitally of course) only to have the battery die on you! It wasn't until I took it out of the box that I appreciated the value of how small it really is!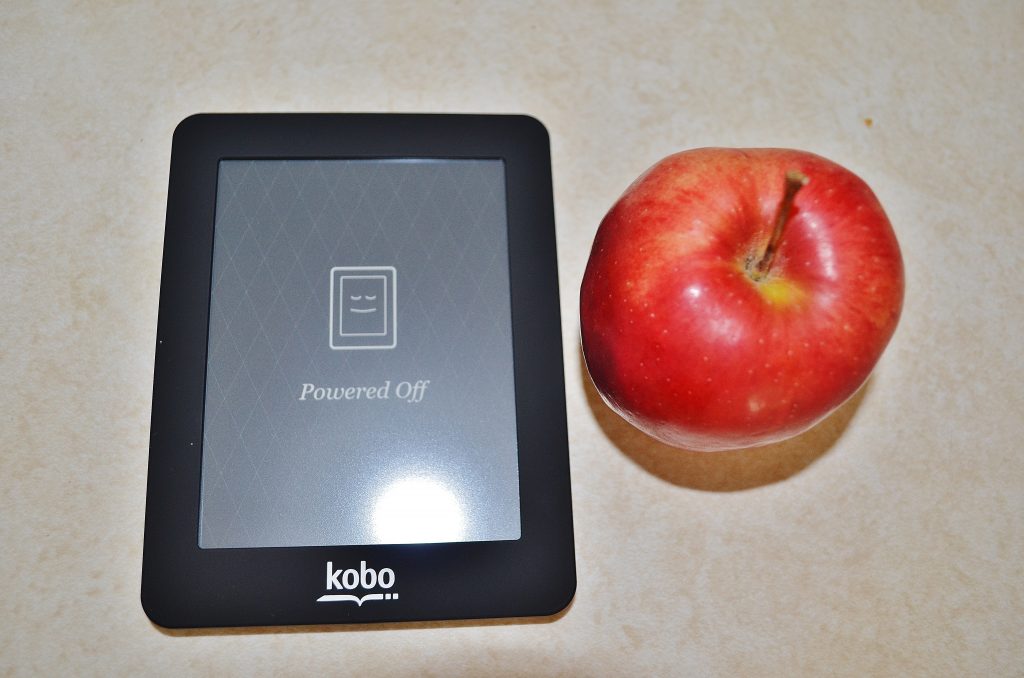 That's no trick of your eyes – it really is quite small! I've read some complaints that it is too small but to be honest I found it to be a wonderful size. It's larger screen size than my smartphone and you can adjust the font size from 8-24 as well as the sharpness settings which is great because  you don't have to have a tiny font just because you have a small screen. It is quite customizable and can of course sync with all of your other electronics that have the Kobo app (smartphones, iPhones, tablets, iPads, computers, etc.) that way your e-books are with you no matter where you go.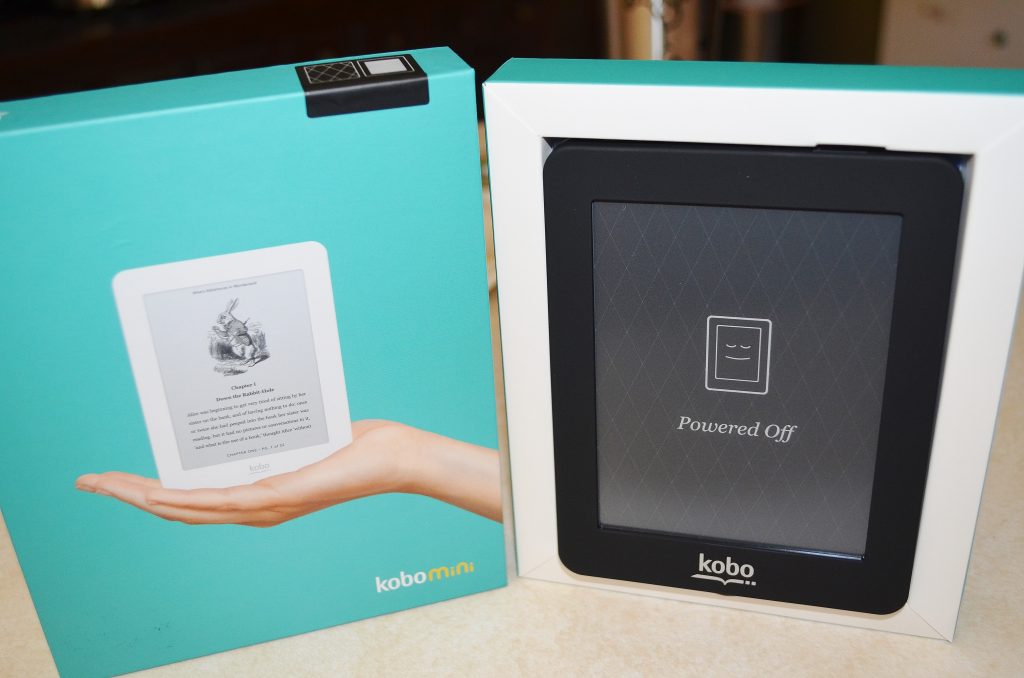 One pretty cool feature is that you can actually bookmark AND apply notes to your ebook that you are reading as well as actually look up words in the dictionary as you are reading. This is especially an awesome tool for kids that may not understand all of the words that they are reading.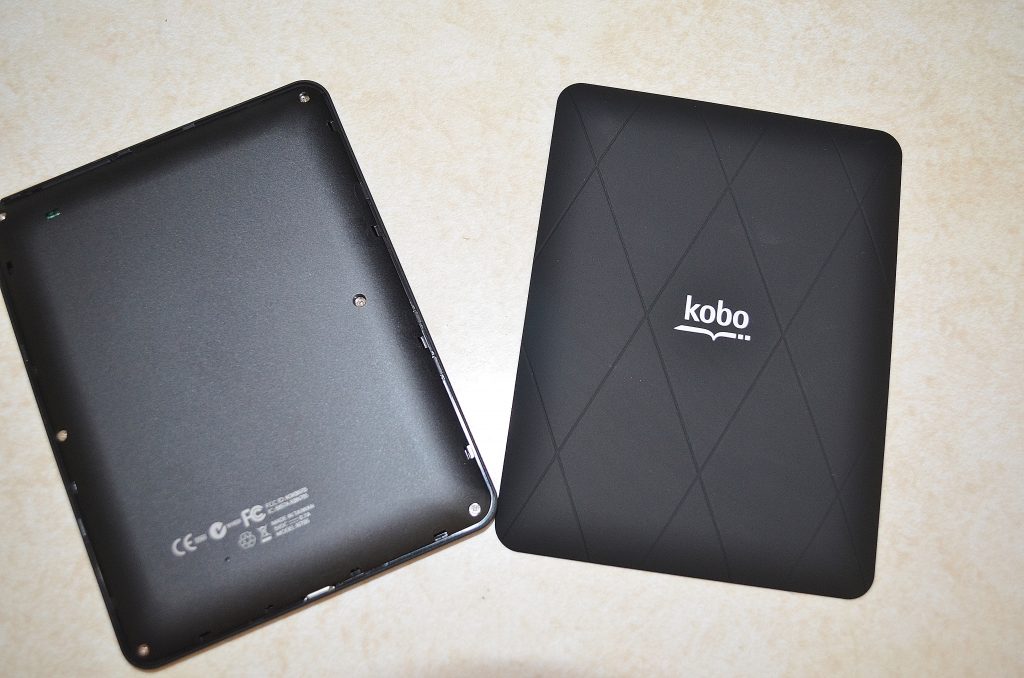 And check this out – you can easily pop off the back cover and buy different ones that suit your style in various colors! And it's like a pseudo-cover so every time you pop the back off you're not exposing the insides of the e-reader which is a pretty smart idea!
Can YOU spot the Kobo mini eReader?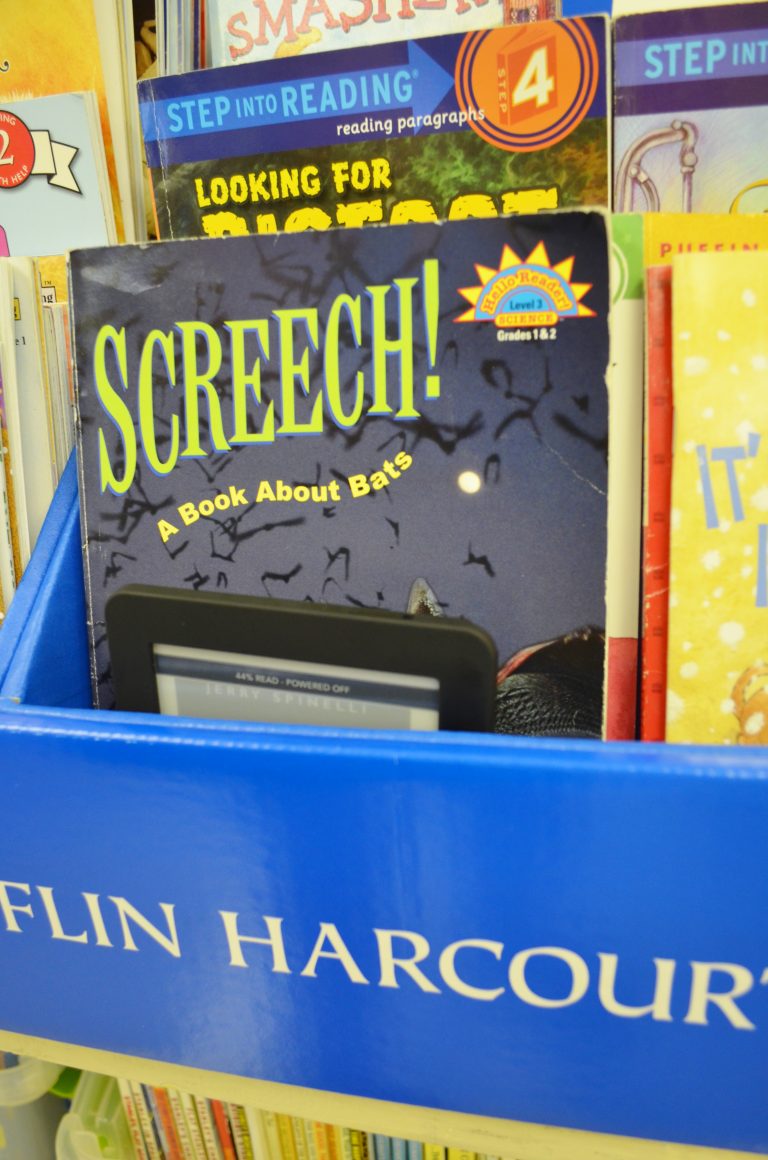 So there is a plus side and a downside to having the Kobo Mini e-Reader in your classroom! The positive side is that Kobo Mini e-reader hardly takes any room to store! Which is especially awesome if you have an e-reader for each child in your class!! A box of 20 or so e-readers would not take a massive amount of storage room. The downside? If you're not organized you might actually lose this mini e-reader in your classroom or at home!! As you can see by the Kobo Mini up against the leveled step reading books – you could easily pass right by it! It is the lightest, smallest and full-featured e-Reader on the market so it's got a lot to boast about! In fact the entire thing is shorter than a pen! Which DOES make it great to fit in your pocket! Check it out!
This little e-reader can hold up to 1000 ebooks! It has a no glare screen and the words are really comparable to a book. PLUS it has built in wi-fi! One really neat feature that I like is that you can touch OR swipe the screen to turn the pages. If you're not familiar with Kobo they have 3.5 million e-books in their store. Some free and of course some for purchase. We bought a lot of Kobo e-readers for my husband's school and love them for the students. The price is definitely right and there are plenty of options for reading materials. You can even subscribe to digital newspapers and magazines.
Download free eReading Applications for iPhone, iPad, Android, and desktops.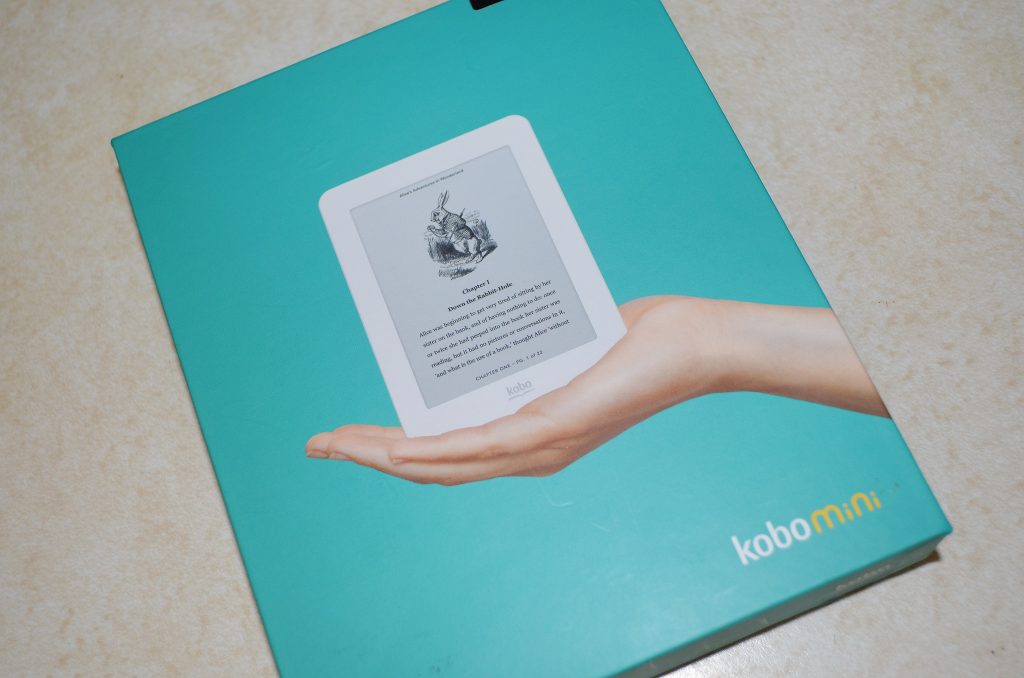 Overall – for the price – it's a great e-reader. It's best and most notable feature is, of course, the size. If you are looking for something small that you can pocket or travel with or store easily in large amounts in your classroom- this is hands down the best choice! If you're looking for a large screen to interact with and read books or play games than this might not be the best choice for you.  It's a really good product and has plenty of customizable options from the style of the case to the size of the font and bookmark opportunities. I know at least with my libraries almost all of our digital books to borrow are also compatible with the Kobo e-readers too!
Disclosure: I received the above product to use in order to form my own opinions. All opinions are my own.