Terracotta Christmas Tree Holiday Home Decor
This post may contain affiliate links, view our disclosure policy for details.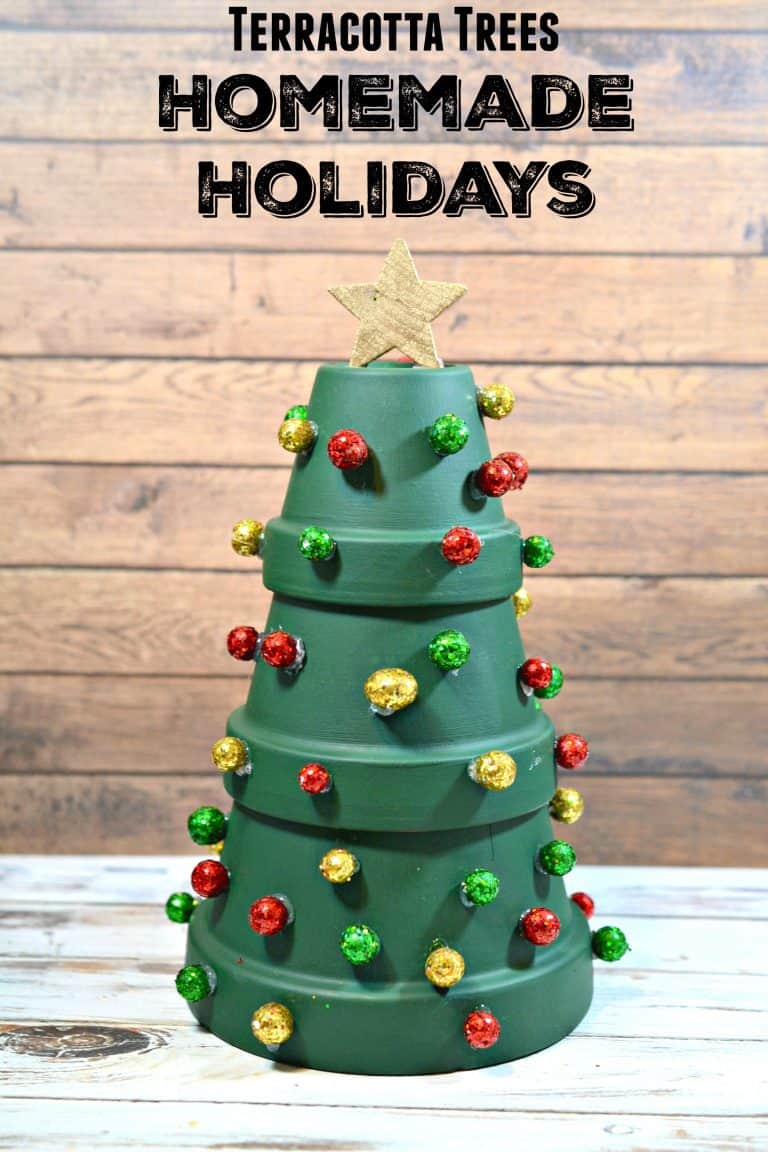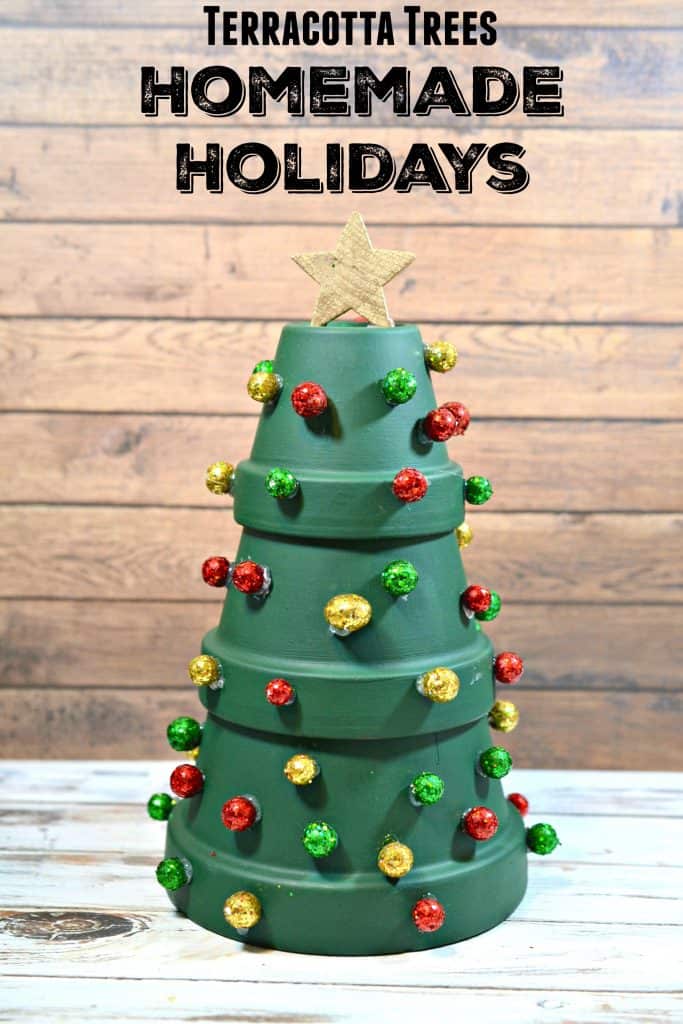 I just LOVE the holidays but even more than that I love SIMPLE festive holiday decor that is easy enough for my kids or students to create or for me to make on my own! This EASY Terracotta Christmas Tree Holiday Home Decor is a fabulous idea for kids from 3-99 to make! Get creative and add your own ideas to it! Below is a simple photo step by step tutorial for you.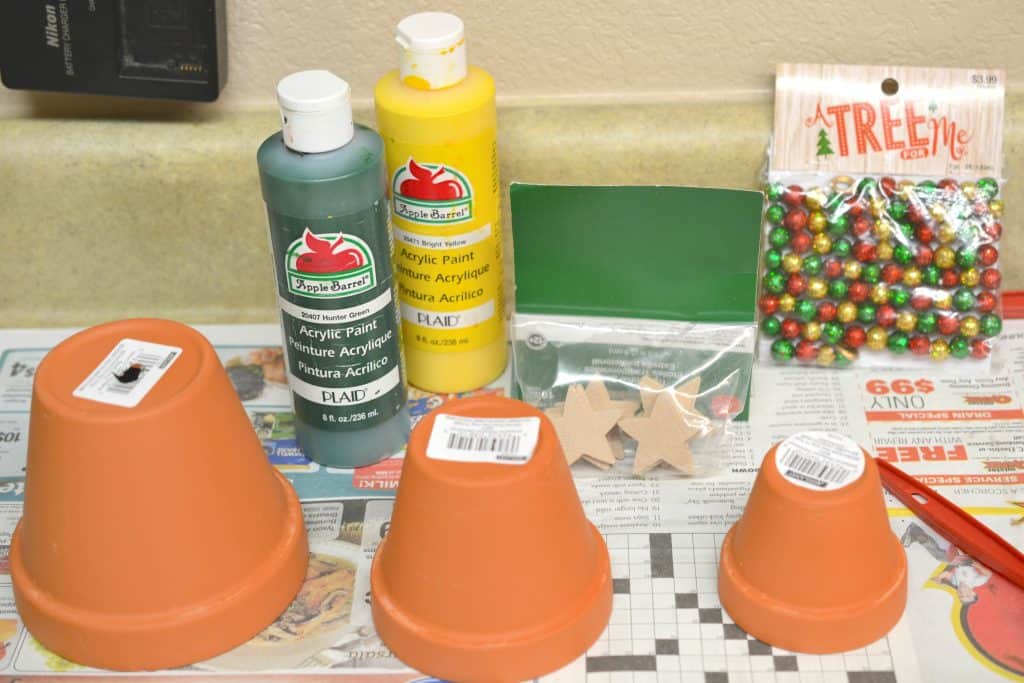 Supplies:
3 Terracotta Pots – For this tree I used the 3 smallest pots that I could find at the craft store. But you can use larger ones as well! This would look so adorable using 3 large pots to create a large tree! Perfect for sitting on a hearth or porch!
Acrylic Paint – Green and Metallic Gold
Paint Brush – I used a foam brush
Decorations – Try garland beads, pom poms, small candy canes, or find some cute miniature tree ornaments
CLASSROOM TIP – use foam cups instead of terra cotta pots!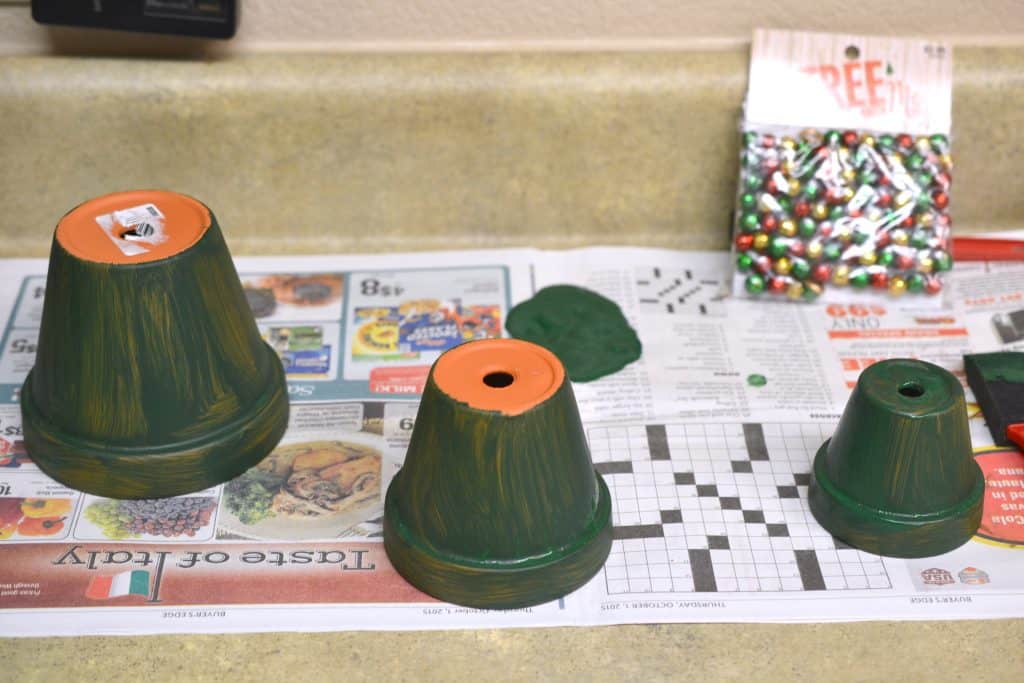 1. Lay down some newspaper to paint on. Paint a light coat on the pots. Don't worry about fully covering on the first coat. The paint will dry quickly on the terra cotta. By the time I was done painting all three pots, they were dry enough to start the second coat. I put 3 coats of paint on mine and got just the color and coverage I was looking for!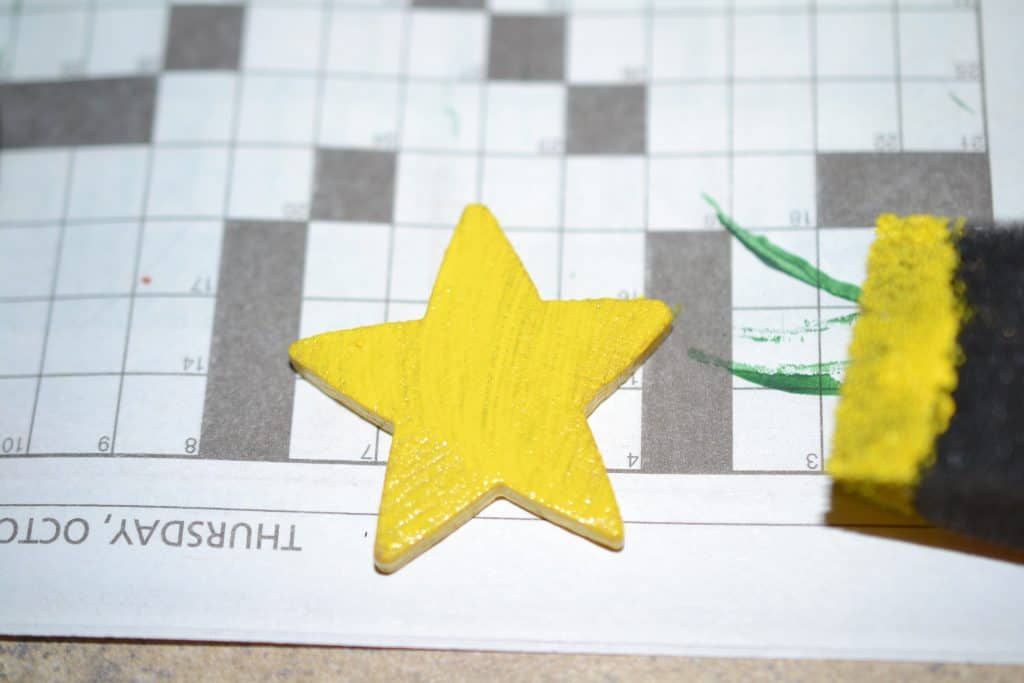 2. Next, paint your wood star. I did a coat of yellow acrylic paint and topped it with a coat of metallic gold paint.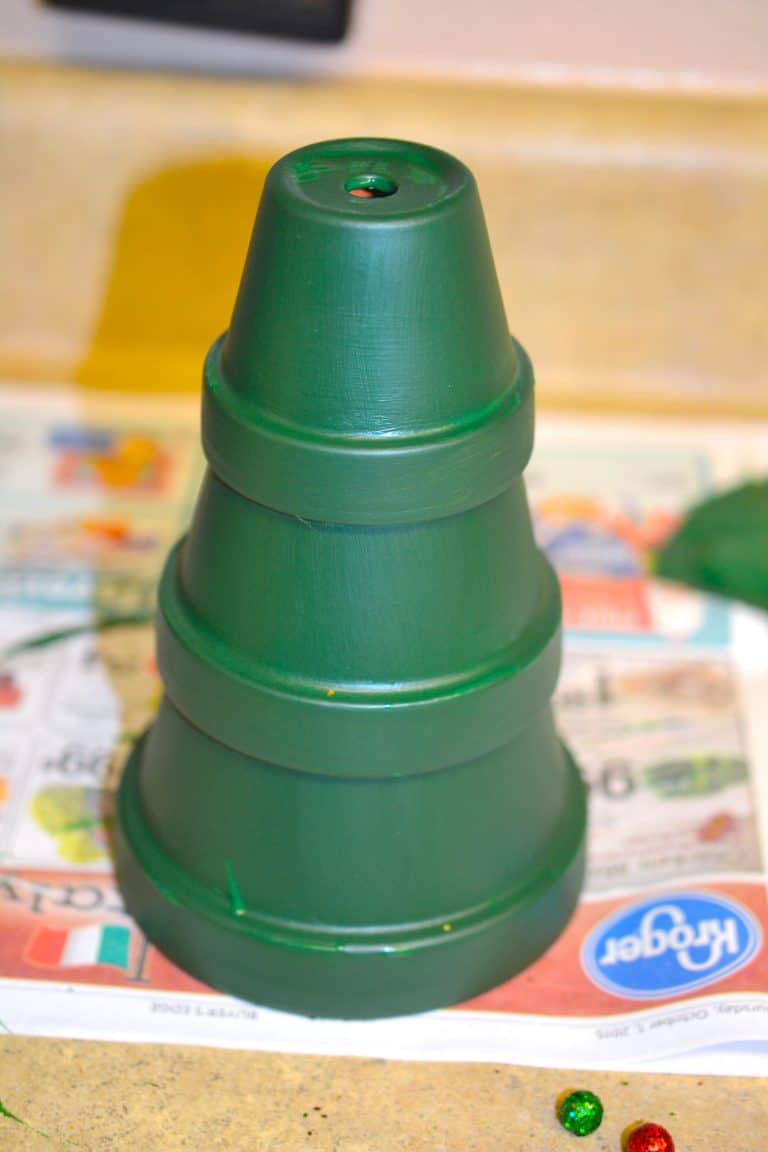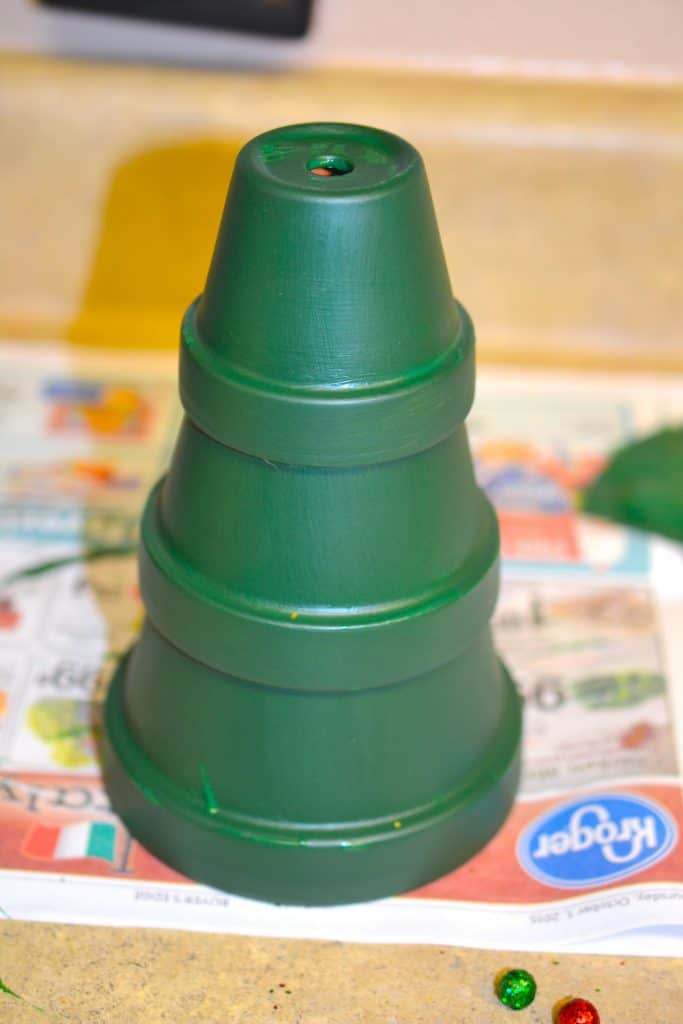 3. Stack the pots on top of each other. You can secure with hot glue if you would like.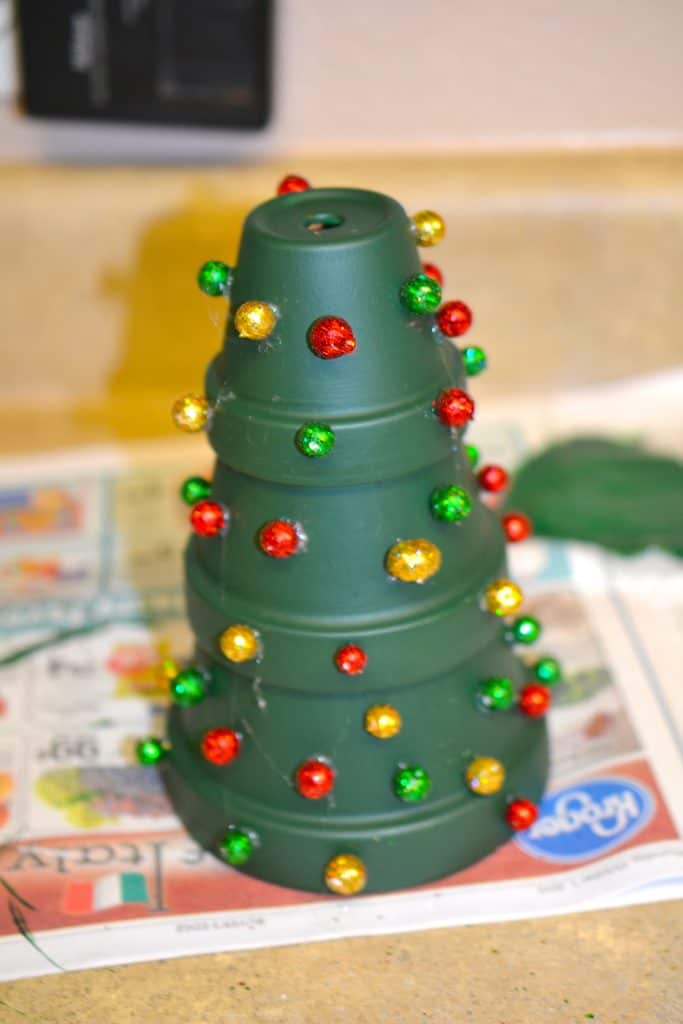 4. Hot glue your decorations on. You can use regular craft glue if you prefer or are working with little kids but know it will be more difficult to hold in place until it dries.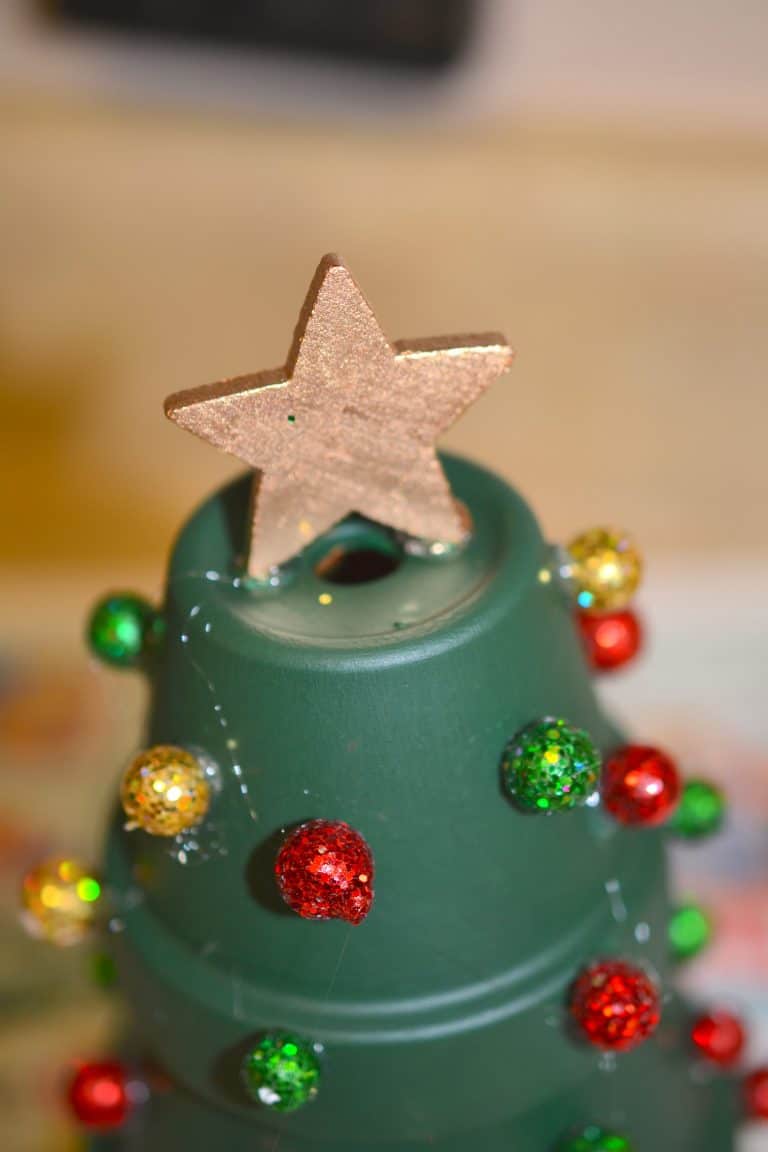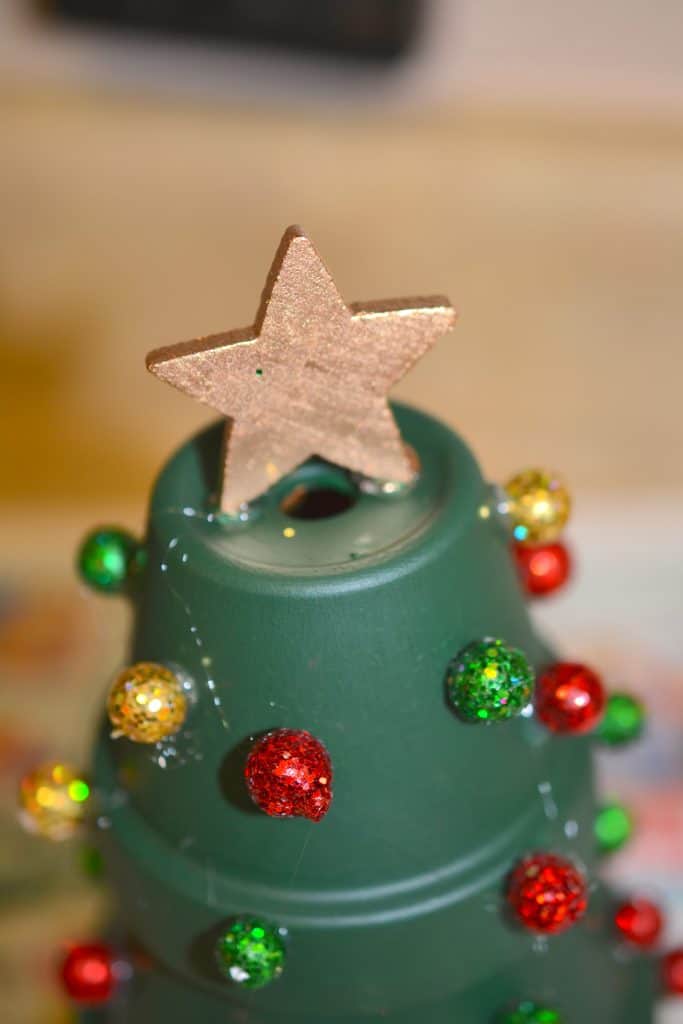 5.On the top of the tree glue on your star.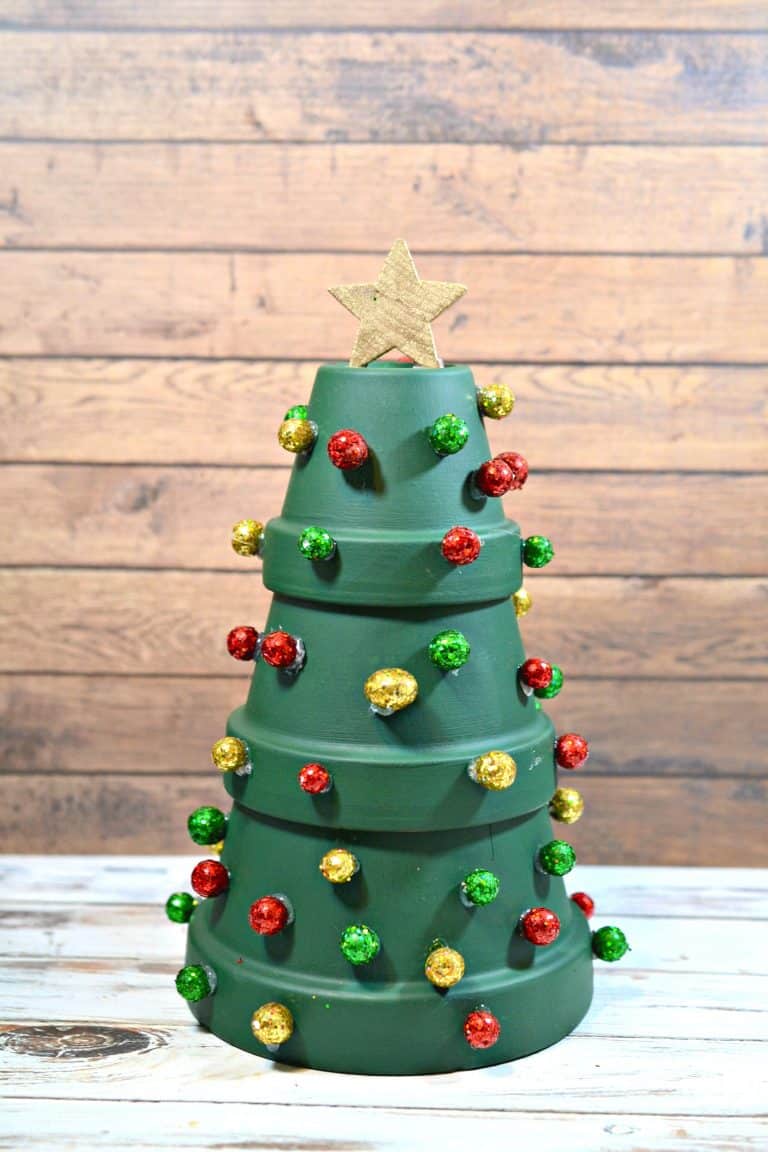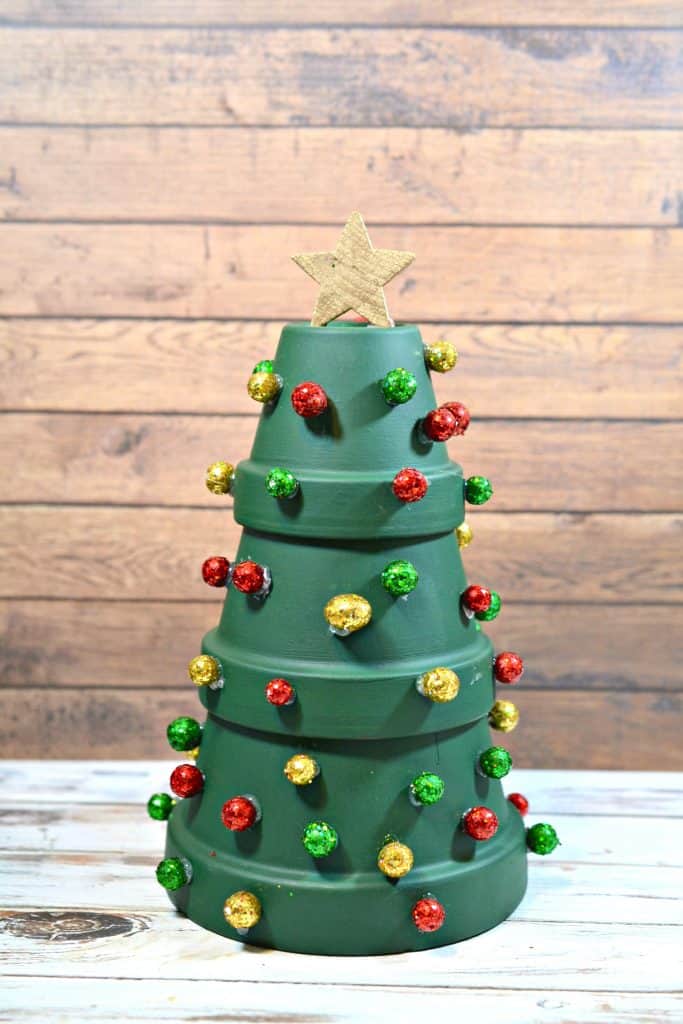 There you have it! EASY enough for a preschool craft and nice enough for you to create for your own handmade holiday home decor!