Super WHY! LIVE Tour & Tickets #SuperWHYLive #Florida
This post may contain affiliate links, view our disclosure policy for details.
CONGRATULATIONS TO SHANNON FOR WINNING OUR GIVEAWAY! THE GIVEAWAY IS NOW CLOSED!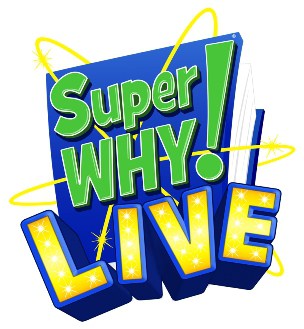 I am SO incredibly excited to announce to you the VERY FIRST EVER Super Why! LIVE tour! We have been a huge Super WHY! loving family for the past few years ever since my oldest son was a little guy and now both of my kids watch it! It's entertaining, it's educational, and it's easy for parents to watch & enjoy too! I am THRILLED that Super WHY! will be going live on tour this summer and beyond! (If you live in the Central Florida area Super WHY! Live will be here on July 28!)
If you've never watched Super WHY! (and you have preschoolers) you're missing out! It's a fun PBS TV show based on interactive storybook adventures. The superhero characters jump into books and search for letter clues & other things to solve mysteries and read through their books. Now you can join Alpha Pig with Alphabet Power, Wonder Red with Word Power, Princess Presto with Spelling Power and Super Why with the Power to Read LIVE! My kids don't know we are going yet but they will be SO excited!  Below is a neat video with Jack Antonoff, the songwriter for the Super WHY! Live tour.
Click here to see if Super WHY! Live is coming to your area!  Don't forget to follow @superwhylive on Twitter!
Regularly priced ticket start at $24.50. Free child's lap ticket for children under 1.
GIVEAWAY

 I have a family pack of FOUR Super WHY! Live Tickets to give away for the TAMPA tour showing on July 28th at Carol Morsani Hall at the Straz Performance Center!! To enter just leave a comment below with your email address included and tell me about the kiddos who would love to go!! 🙂 I will be taking our boys (5 & 3 years old)!  
Disclosure: I was not compensated for this post. I will be attending the performance with my family in exchange for promoting this great educational tour. All opinions are 100% my own.