Fijit Friends by Mattel Review
This post may contain affiliate links, view our disclosure policy for details.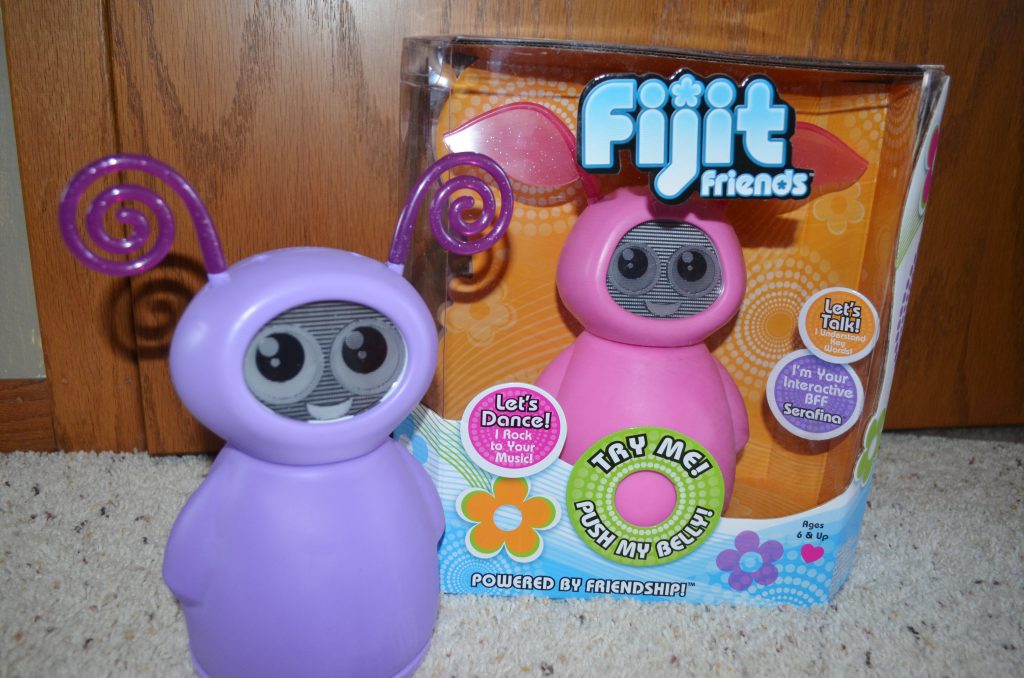 Yes – you've probably seen these Fiijt Friends around, especially since they've been on such great sales lately, but have you ever played with one? They are addicting and fun! We received one to review, and I had bought one for my son so you can see above that the Fijit Friends comes in both pink and in purple. The purple one is named Willa and the pink one is Serafina. Essentially a Fijit is an interactive robot friend! It responds with more than 100 phrases, tells jokes, dances, and talks to you about the weather!
The ears are removable, the head is hard with a light panel for its face and the rest of the body has a rubbery squishy feel. In fact when we pulled it out of the box we couldn't stop squishing it!! The entire body moves around when it is talking to you too!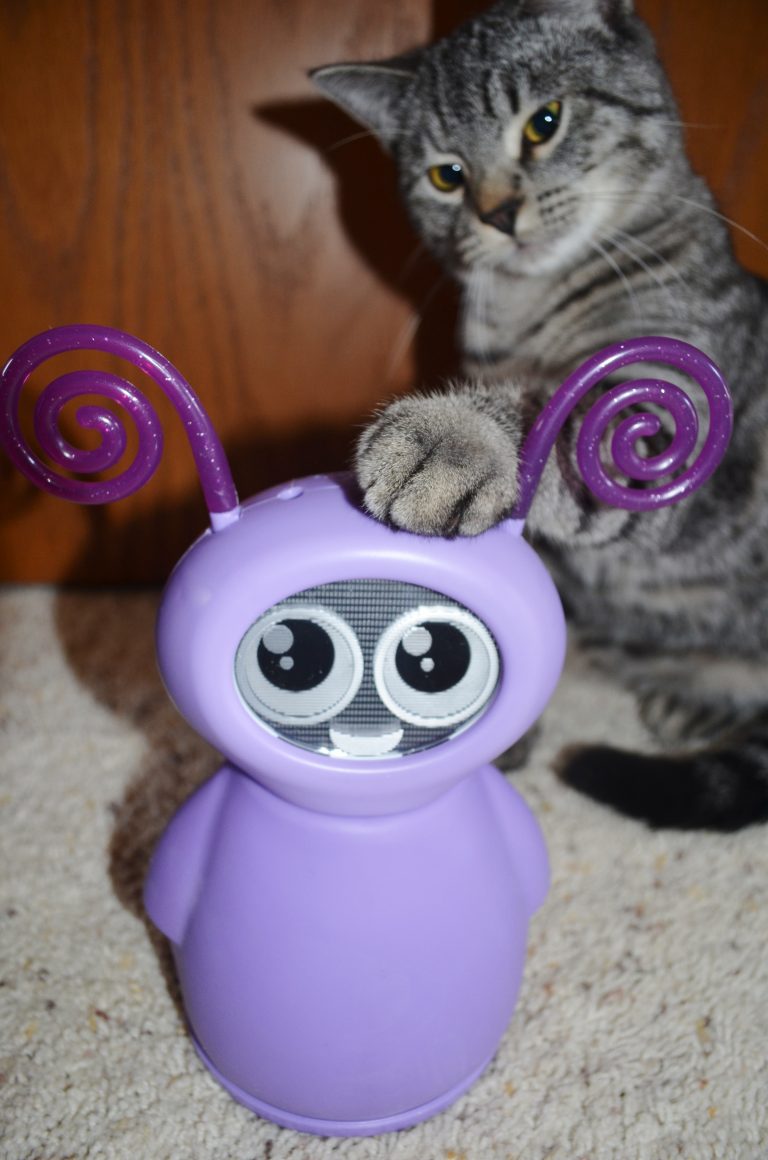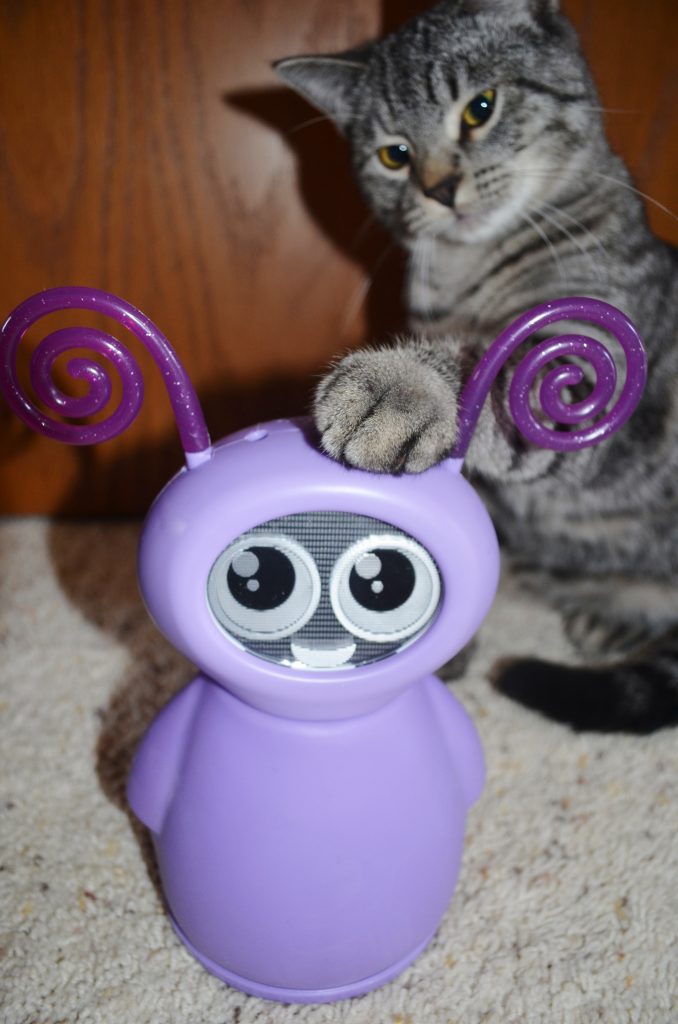 Hehe – I had to include this picture because my kitten was just fascinated by this gyrating friendly Fijit! It's a really cute toy and is sure to keep your kids busy since it's so interactive! I love that it will dance to your music or it's own!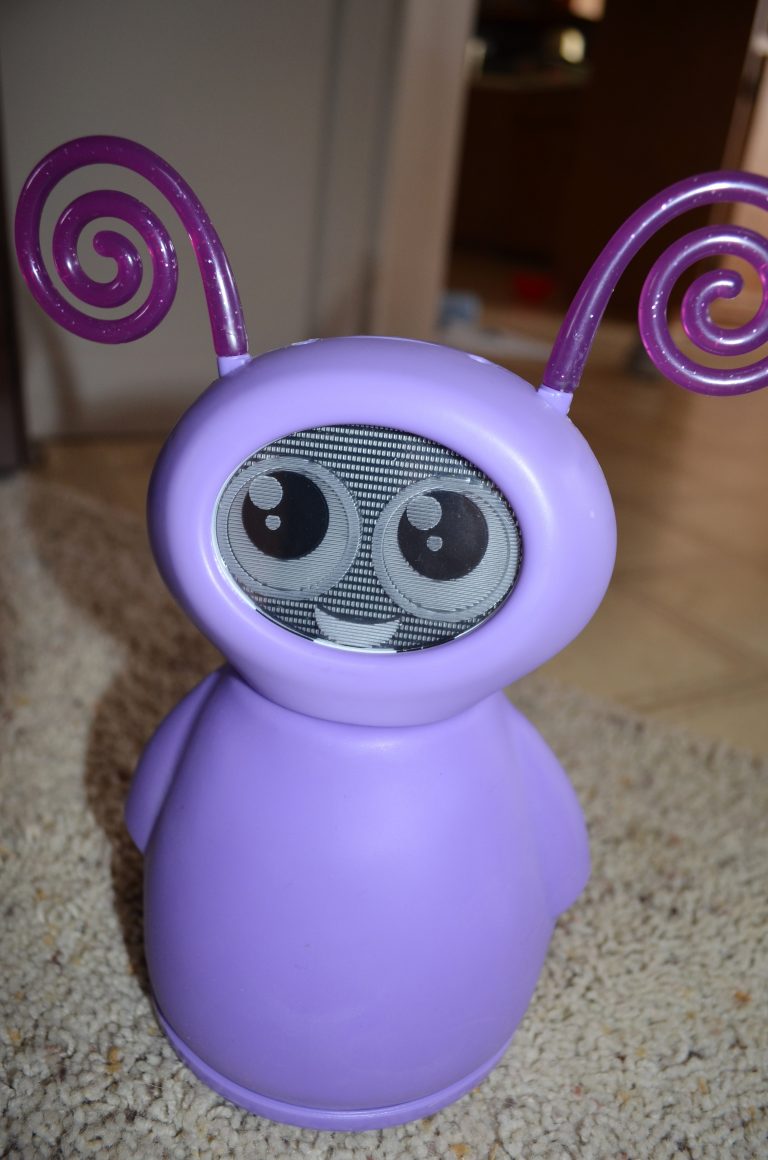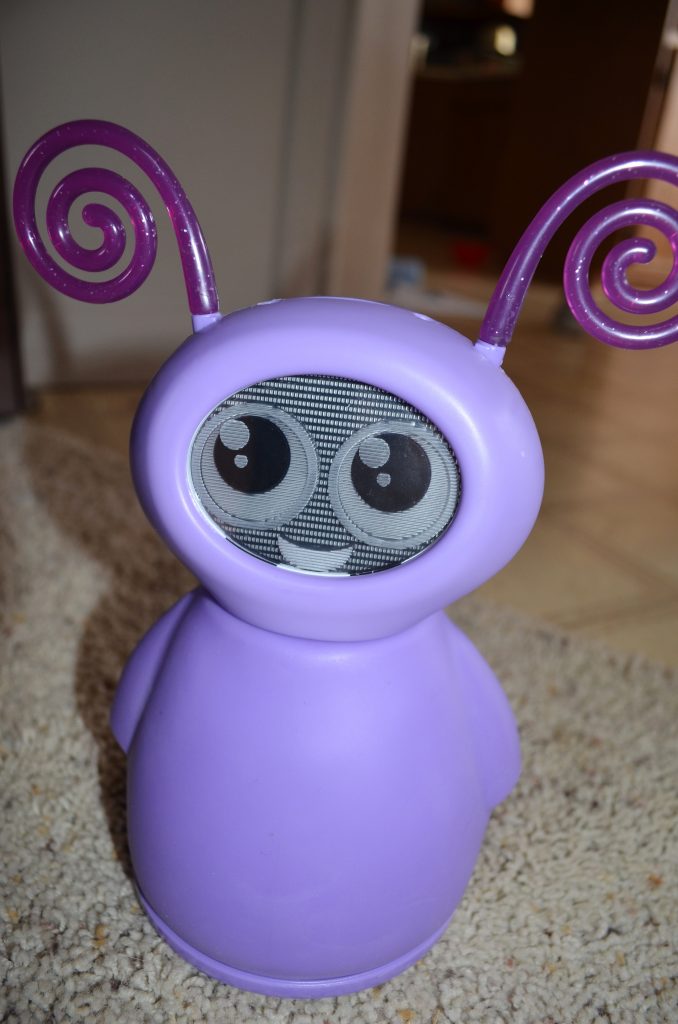 Our family loves our new Fijits! They are super cute and really great interactive toys! Be forewarned that this little critters are loud so you'll know for sure where your kids are when they are playing with it!! You do need to speak clearly for the Fijit to respond so younger kids might get frustrated in interacting with it. Overall it's really cute and has plenty to "chirp" for you!
Disclosure: I received the above product to use in order to form my own opinions. All opinions are my own.