HEXBUG Aquabot Review
This post may contain affiliate links, view our disclosure policy for details.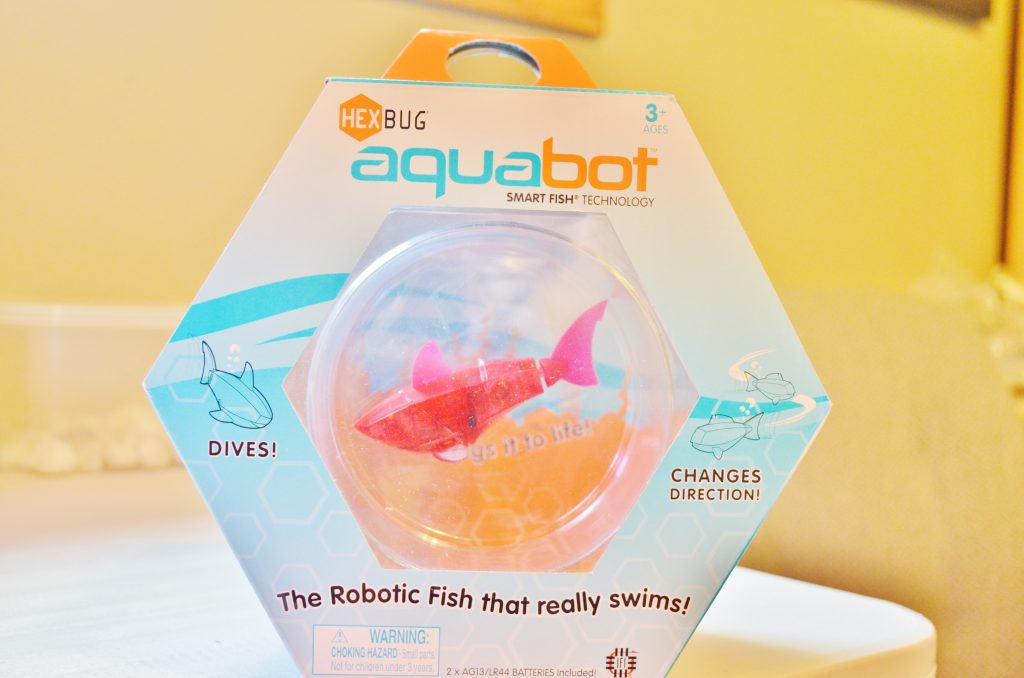 While attending the #SweetSuite13 in Chicago in August I met up with my friends from HEXBUG. Having two boys is pretty synonymous with loving HEXBUG robotic creatures and I had heard that they had a new product coming out so I was just dying to see what it was. Check out the NEW HEXBUG Aquabot – the robotic fish that really swims in water! AND it comes with it's own fishbowl! I'm so excited to see that HEXBUG has moved to aquatic robots!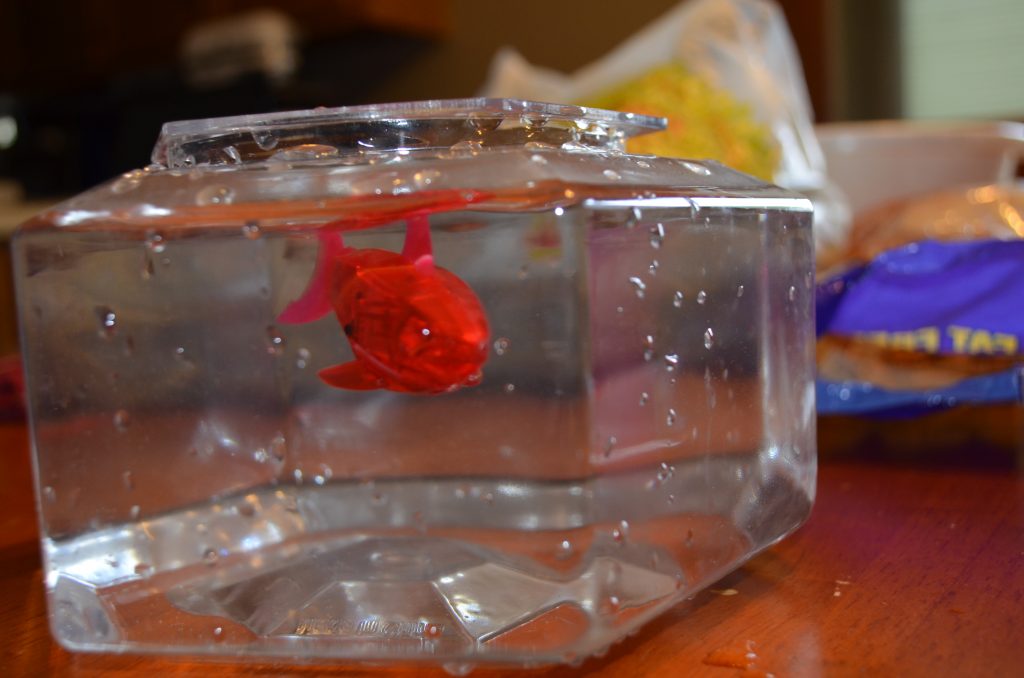 Besides the fact that you can actually see through this little shark (they also have a clownfish!) and see it's working parts which is pretty awesome my kids primarily bring this guy into their bathtub. Evidently the fish bowl just isn't cool enough for them and they need to play with it in tub time! It swims via little sensors on the back sides of the fish. When it's wet it swims around. My little guy has also realized though that he can set the sensors off if he covers them with his hands and frequently makes the shark "swim" out of water as well.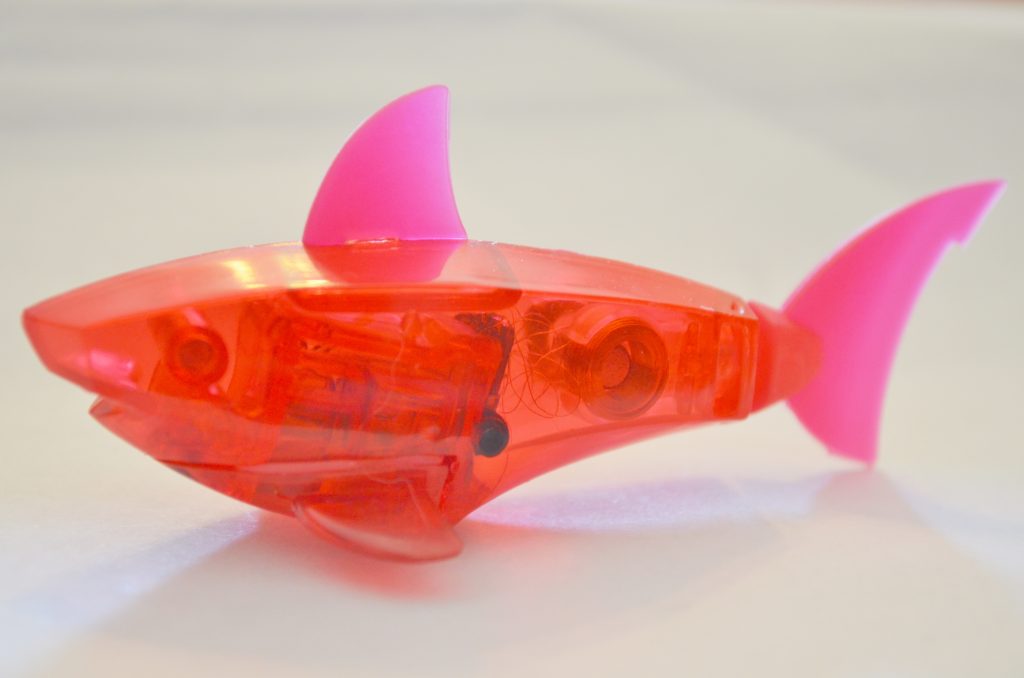 This photo makes the fins look more pink than they really are but you can see the inside parts of this aquabot – pretty cool huh?? You can also see the sensor in the back (it looks like a hole in the back of the shark). I know this type of see-through product always gets my boys excited since they can see inside to find out what makes the fish work. A few things I learned as we were reviewing this product:
Two button cell batteries (AG13 (LR44)) are included with the fish.
If you have little hands that like to splash in the fish bowl it makes a big mess.
It's a pretty sweet tub toy – just make sure it can't fit down your drain.
Keep your fish bowl water clean or it can get pretty nasty.
This sure beats having to feed a real fish.
It swims in all directions very well.
Your kids may not play with it long in one sitting but they will keep coming back to this toy.
Disclosure: I was not compensated for this review. I received the above sample to use in order to write this review. All opinions are my own.