Magnetic Time Tracker Review (Learning Resources)
This post may contain affiliate links, view our disclosure policy for details.
Kids are visual little beings – I won't lie – I am too! So anytime you can encourage learning or routine with some sort of visual factor I find that it has a bigger impact with the majority of kids. Learning Resources has this Magnetic Time Tracker which is great for allowing the students and instructor to not only track time visually but also audibly.
You can actually set an alarm (anywhere from 1 minute to 24 hours) so that the student can see and here the time left for their activity.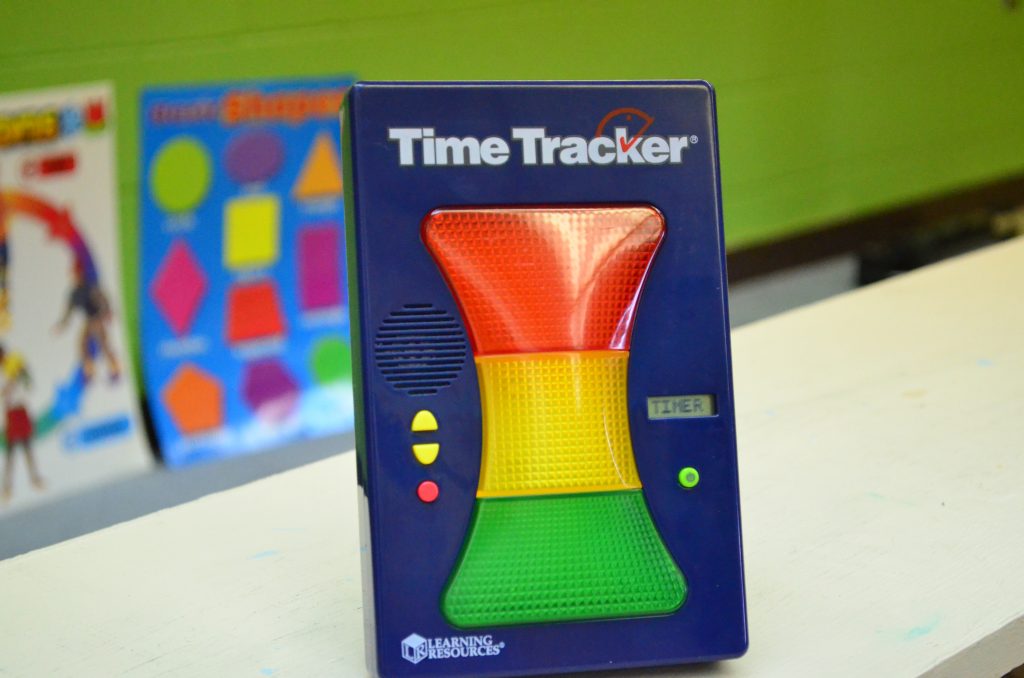 The red, yellow, and green sections are VERY familiar to kids and each section lights up during it's usage. This is great for centers, timing tests, play time, homework time, music practice, chore time, reading time or whatever else you need to time both at home and in the classroom.
Right now my 1st grader has to read at least an hour a week, so every night we would set this for 15 minutes (yes, I know it's more than an hour a week but reading is never bad!) and he can just look up from his book to get an idea of how much time he has left to read!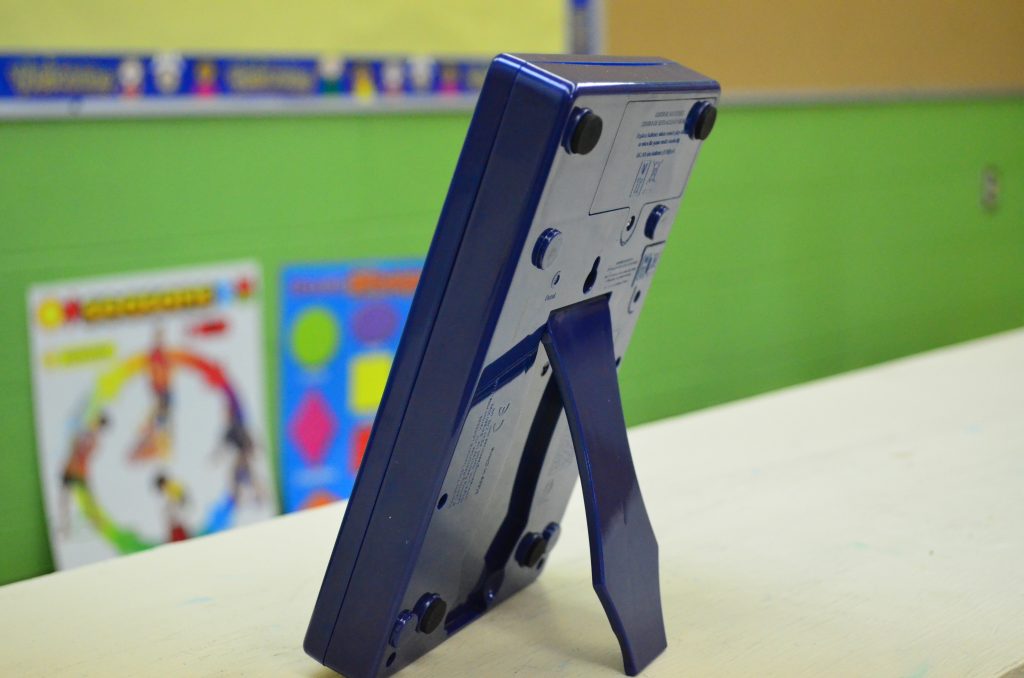 It's a very slim timer so thankfully it doesn't take up a lot of space and you can place it on top of your desk. It's also magnetic so if you have a magnetic whiteboard or other magnetic surface (the fridge!) you can just place it there as well.
If you want to place it as a more permanent fixture somewhere you can even hang it up on a wall!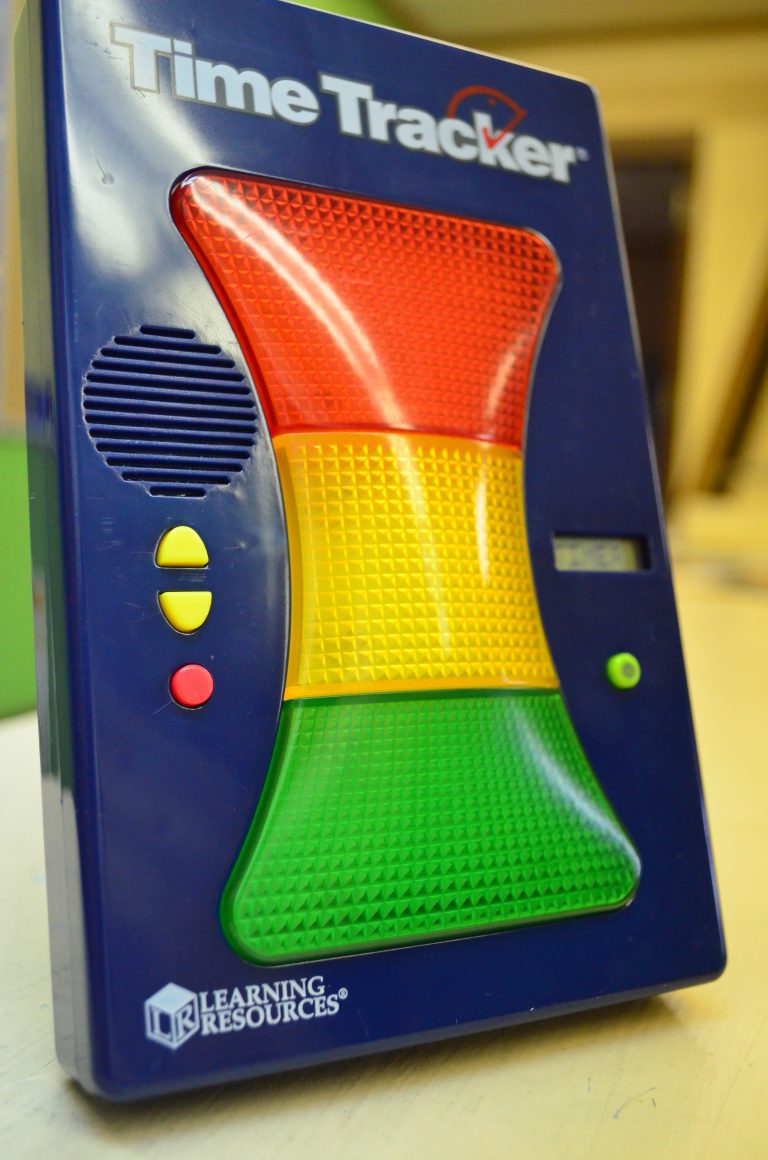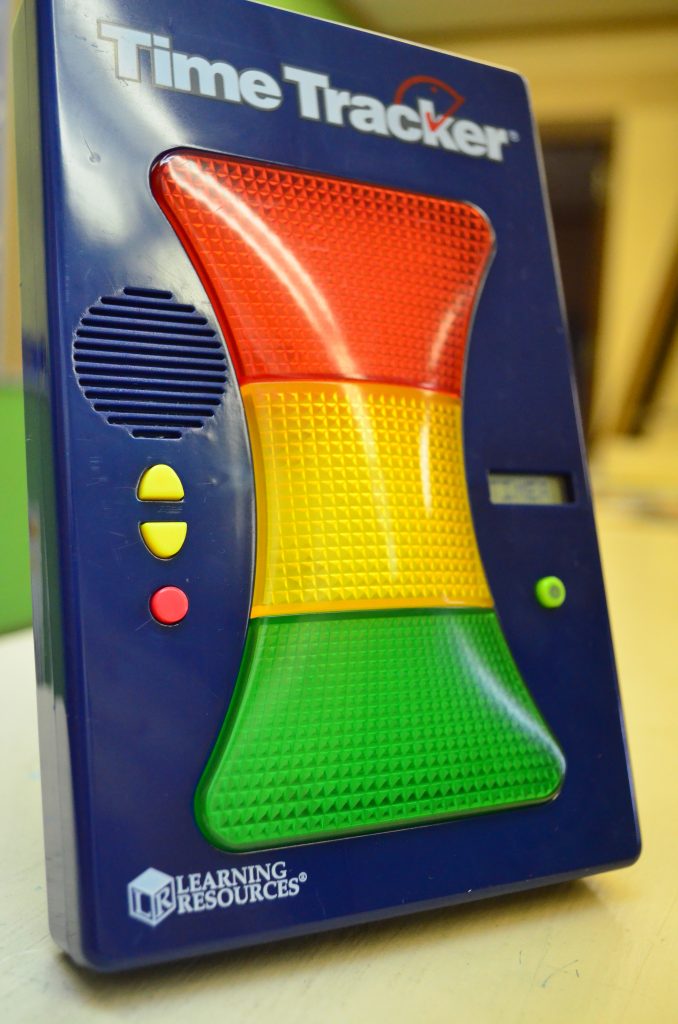 The alarm is very simple to program so you don't need any fancy directions there. I wanted to point out that this is a fantastic tool for children with special needs – especially those that thrive on a strict routine like autism/Asperger's. If you have an autistic child in your classroom this would be very beneficial for you. Trust me on this one!
I used to have to set the oven time for my son when he was  younger to help him keep track of time – I wish I had known about this Time Tracker back then!! Ours will be used in the classroom at my husband's school which will be very beneficial since we have two aspie kids this year.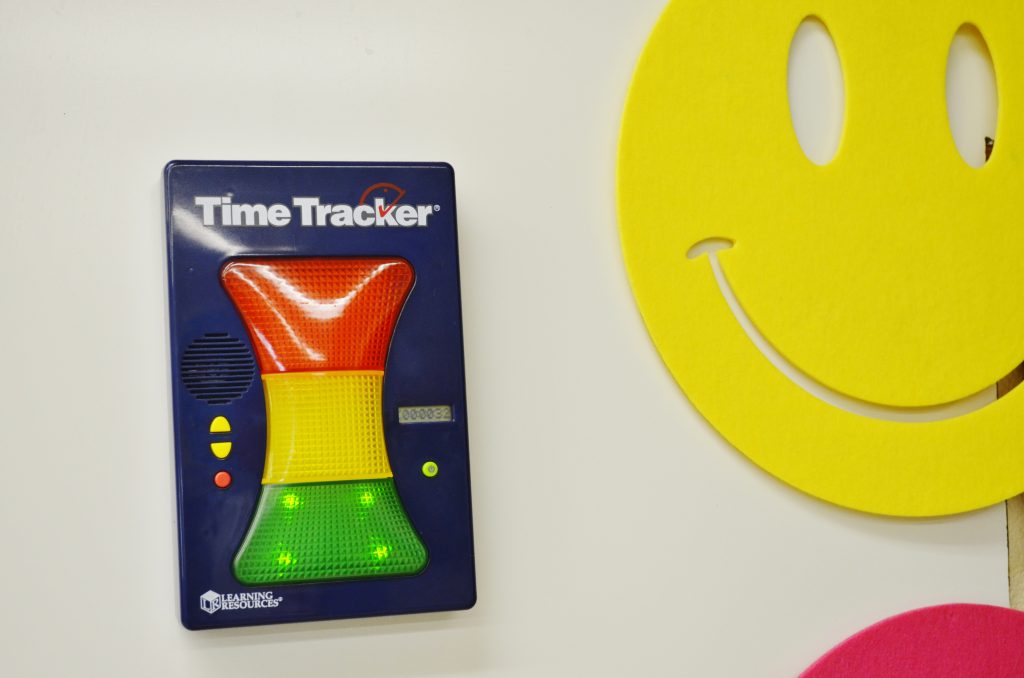 I love the simplicity of it. There's nothing super fancy about it – it's a nice clean simple looking timer that does it's job well. I love that there are various options for storing it (desktop, magnetic, wall hanging) and I appreciate that it has an audible alarm that you can set if desired as well.
You can purchase this product for under $30 on Amazon.
Disclosure: I received a sample to use in order to write this review. No compensation was received. All opinions are my own.