Spread the Holiday Cheer with Gifts of Dunkin' Donuts Coffee!
This post may contain affiliate links, view our disclosure policy for details.
Disclosure: This is a sponsored conversation written by me on behalf of Dunkin' Donuts® . The opinions and text are all mine.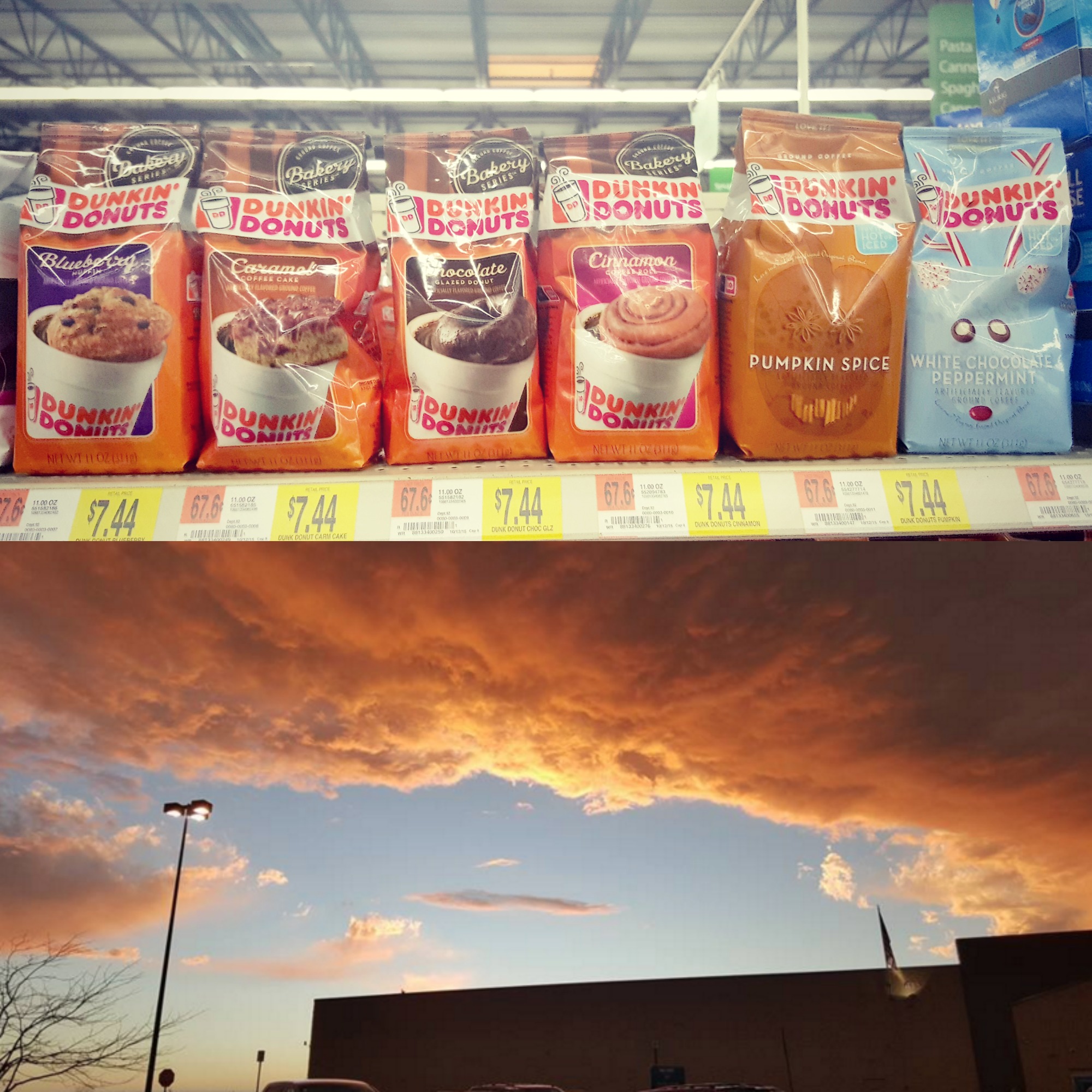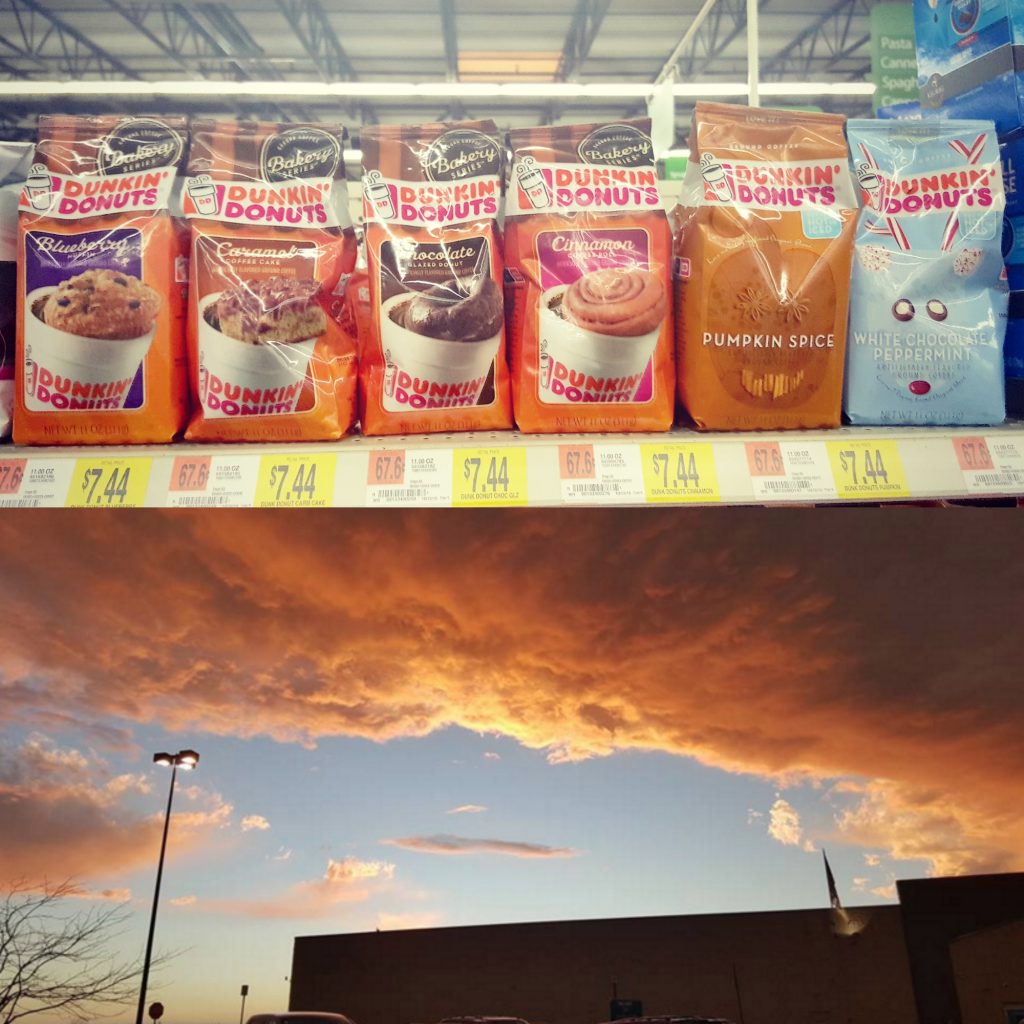 Every year when the weather starts turning colder the teachers at our school start gulping their liquid gold (aka coffee) and the teacher's lounge tends to run a little dry of coffee since it's not really in the school budget. As an extra holiday gesture we try to buy them some nicer more flavorful coffee to stock in the teacher's lounge than the cheap stuff we keep just to keep our teachers awake and functioning. But let me tell you – we picked perhaps the most interesting day EVER to go shopping for my husband's favorite coffee (Dunkin' Donuts!). Who knew that buying coffee would be SO exciting?! See that beautiful sky in the photo above? YEP – that's what we saw as we left Walmart after behind huddled in the meat corner for an hour during a tornado warning. (But KUDOS to the employees who passed out cookies and bottle water which was great for the kids!)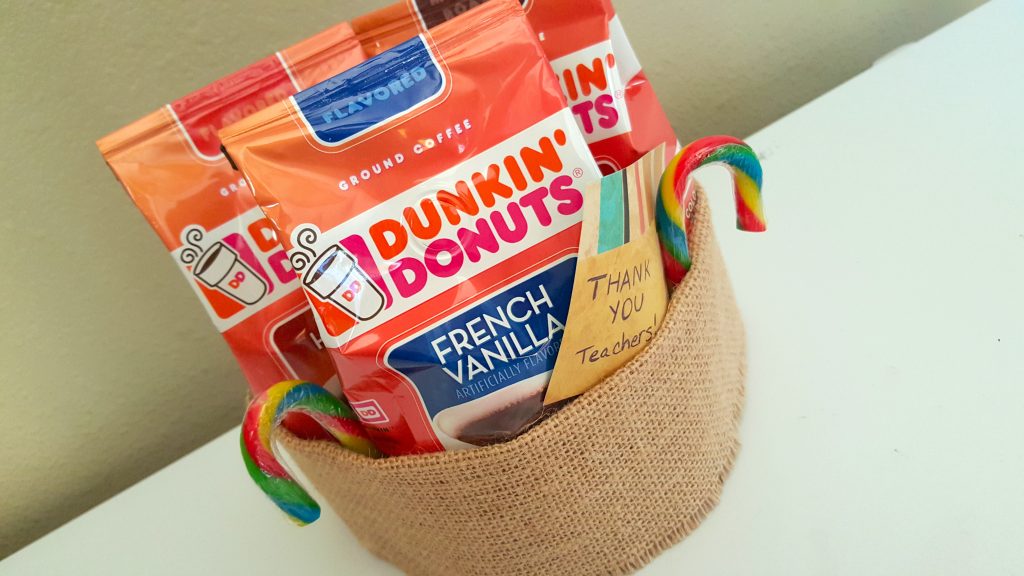 Gifting coffee to your school lounge or office break room doesn't have to be fancy. I simply wrapped a strip of burlap around the bags of coffee that I purchased for our teachers, stuffed in candy canes around the bags of coffee for the teachers to eat, and a little "Thank You" note tucked into the burlap! I almost just bought the huge 24 oz. zippered bag of Dunkin' Donuts coffee but I really wanted to buy several different flavors! There were some great flavors (like Pumpkin Spice, Blueberry Muffin, etc.) but I chose to go with more traditional flavors like French Vanilla, Original, and Dark Roast).
 Pssst – Dunkin' Donuts also has K-cups too! I bought a few boxes and already have them wrapped under the Christmas tree for my husband! Usually we use ground coffee but it's really nice to have some K-cups on hand for those ultra busy mornings where we don't have time to mess with the reusable filter.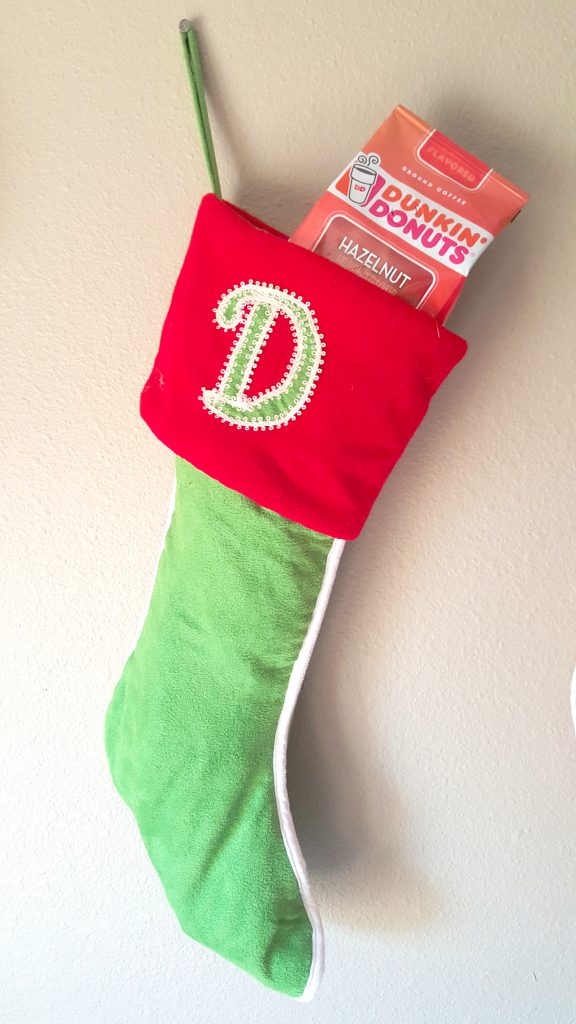 Maybe it's a genetic thing but my husband's dad also LOVES his Dunkin' Donuts coffee – in fact it's the only coffee he buys! And he gets both K-cups (which are ALWAYS on stock) as well as the ground bags. And since I'm a lover of practical gifts (and I just don't know what else to get him!) I always make sure to buy an additional bag or two of Dunkin' Donuts coffee every year to add into his stocking. I've been doing that for years for him!
SO don't forget to grab your coupons for Dunkin' Donuts coffee and head to Walmart to spread the holiday cheer!
This is a sponsored conversation written by me on behalf of Dunkin' Donuts® . The opinions and text are all mine.