Celebrating Back to School Success with Creamsicles
This post may contain affiliate links, view our disclosure policy for details.
Although it's sad the summer is ending I always feel the excitement of the back to school season, and I think it's the perfect reason to celebrate with your kids! New backpacks, sports teams, new clothes and school supplies – although it's not new toys kids still love getting new things! My son is headed off to his first year of kindergarten TOMORROW, my sister's son is headed to preschool, and one of her older girls just made the JV team! (WHOO Congrats G.!) With so much excitement going around we decided to have a Creamsicle celebration party! Not to mention that just a few days ago was National Creamsicle Day! (who knew?!)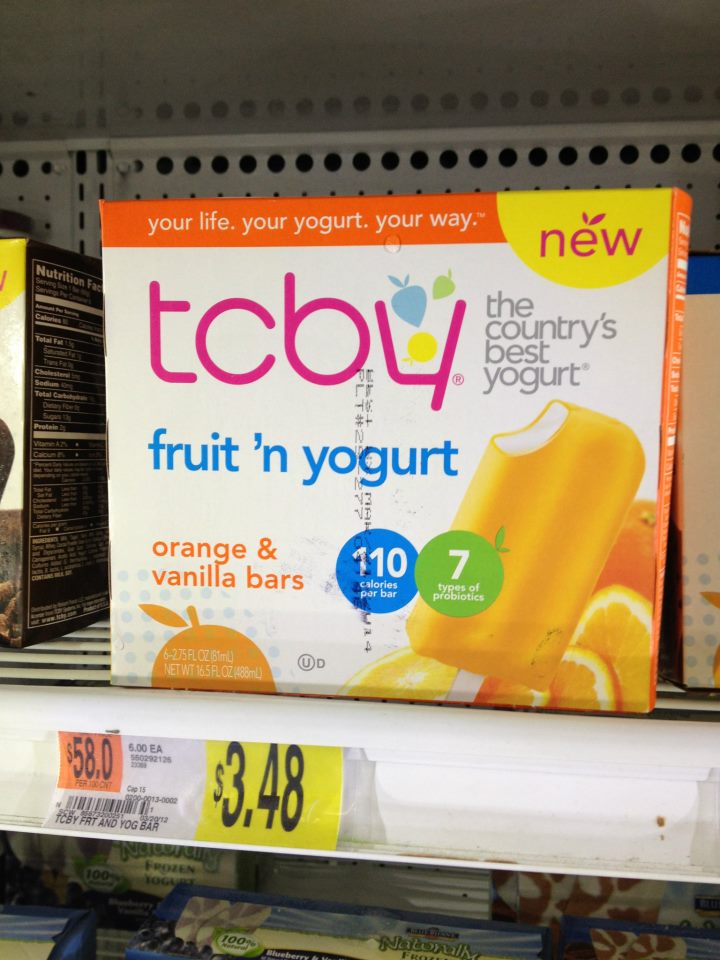 TCBY has these soft extra yummy frozen yogurt Orange & Vanilla bars – which actually are only 110 calories per bar AND have 7 types of probiotics in them! They are a little pricey but absolutely delicious and definitely made for a fantastic celebration!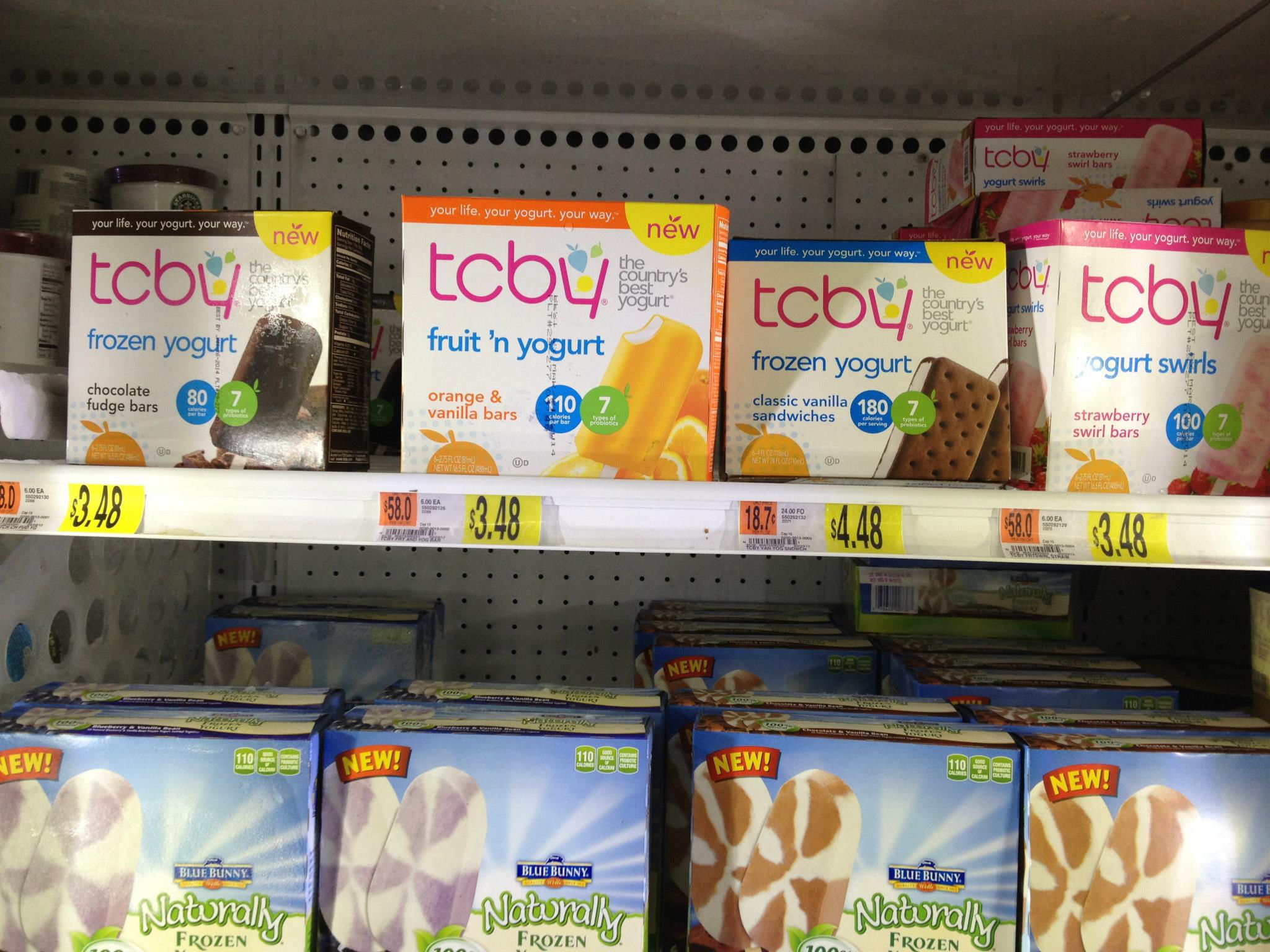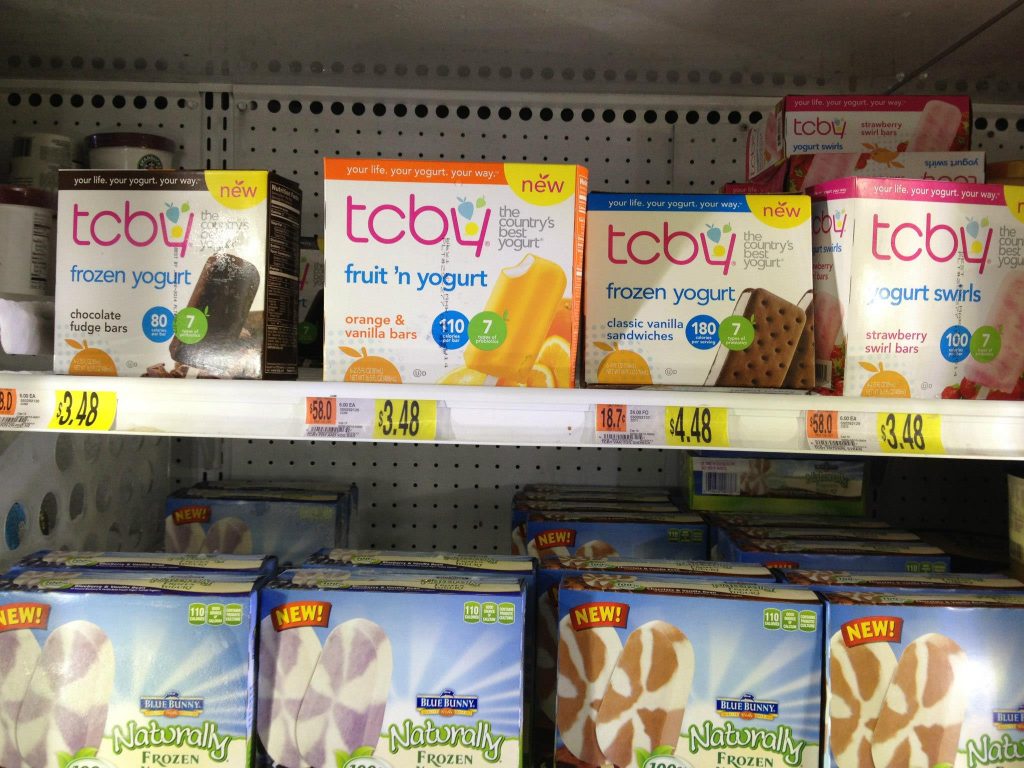 Shopping at Walmart late at night is always pretty quiet and I tend to buy things I might not normally buy because I actually have time to look around at things! I noticed TCBY has quite a few delicious flavors and I love their package design!!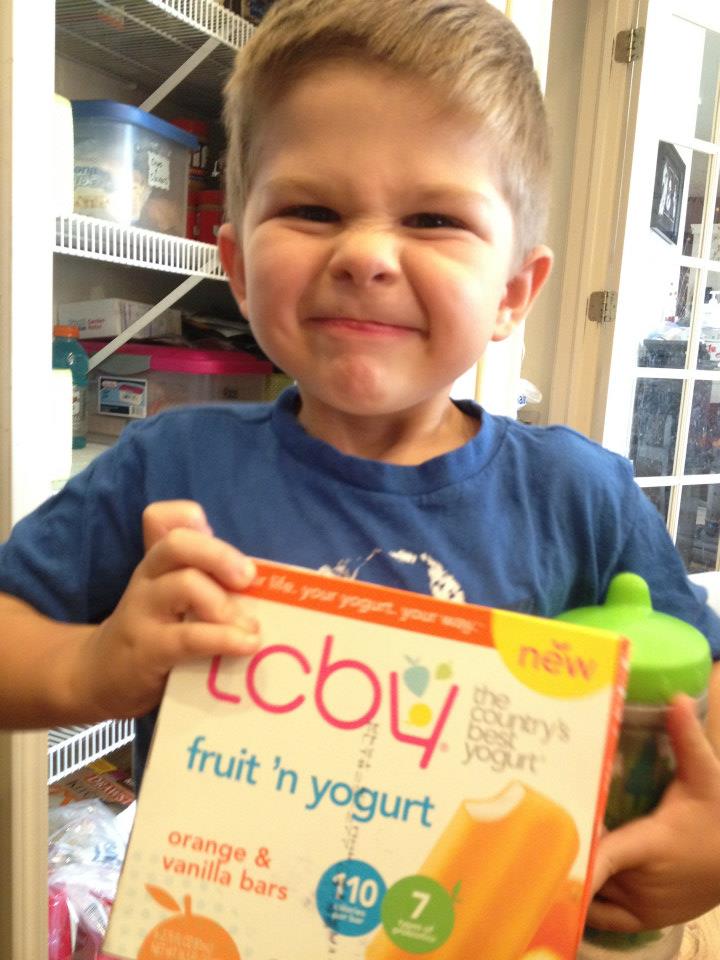 Here's the proud preschooler! He normally does NOT like creamsicles but we bribed him into trying it…..maybe that wasn't such a good idea because we kept catching him sneaking into the freezer and grabbing more!!!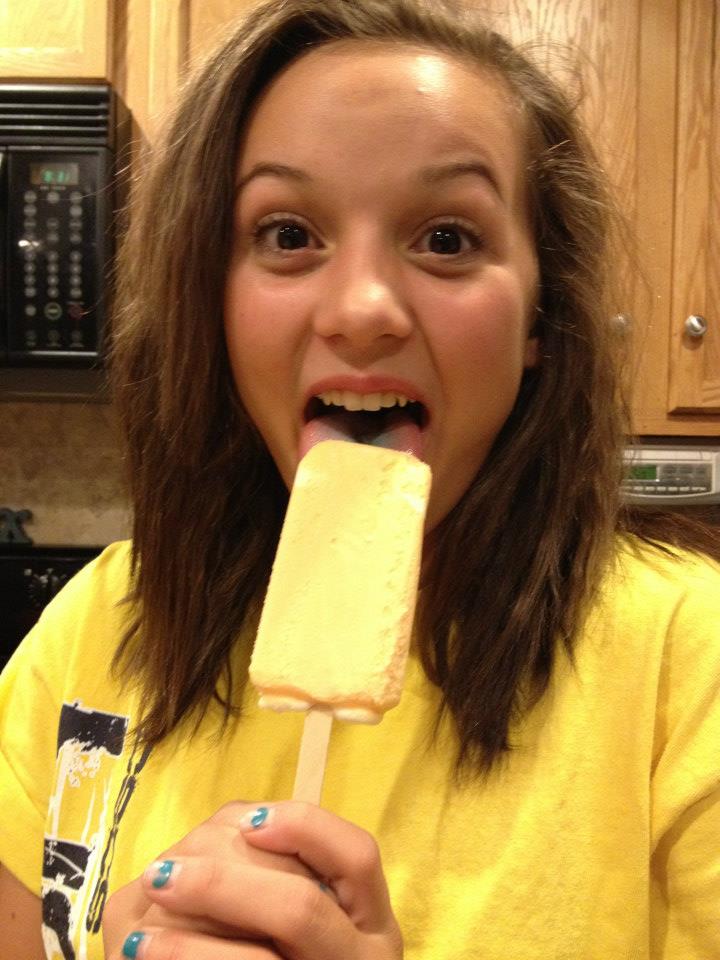 Here's G – psyched that she's made the JV team this year!! Every teenage girl loves sweets and she's no different – she and her sister gobbled down these creamsicles from TCBY!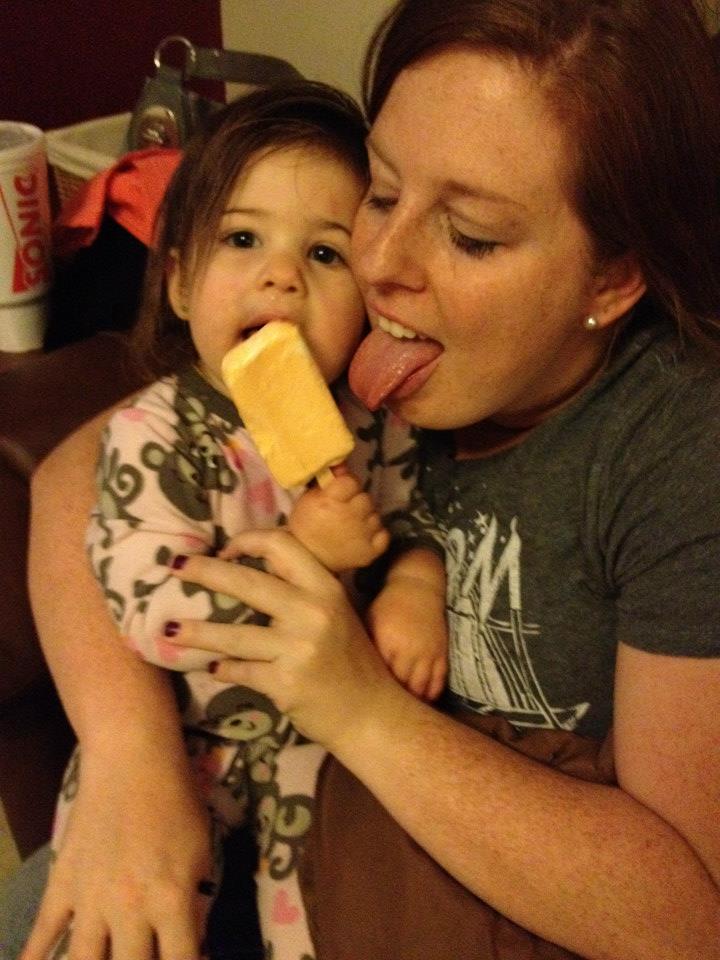 There were a total of 4 adults and 8 kids – the flurry was so crazy I couldn't get everyone in the photo! In fact I even caught some of the adults sneaking their kids creamsicles after theirs were done!! 🙂 You can see more photos of our celebration and more flavors from TCBY we spotted in my Google+ album. You can also see more flavors and locations to buy TCBY treats at http://tcbygrocery.com/. Every year we celebrate the back to school season and how big our kids have gotten each year! It's really an exciting time for kids as they have a lot of changes going on. I would LOVE to hear about your back to school celebrations and how you get your kids excited for the new year! Tonight we are headed to my son's kindergarten open house and can't wait to meet all his new friends in his class!
Check out some more fun with TCBY on Facebook, Twitter, and Pinterest!
Disclosure: I am a member of the Collective Bias Social Fabric Community. This shop has been compensated as part of a social shopper insights study for Collective Bias and TCBY #CBias #SocialFabric #TCBYGrocery. All opinions are my own.