Amopé Pedi Perfect™ Electronic Foot File Spa Gift Basket
This post may contain affiliate links, view our disclosure policy for details.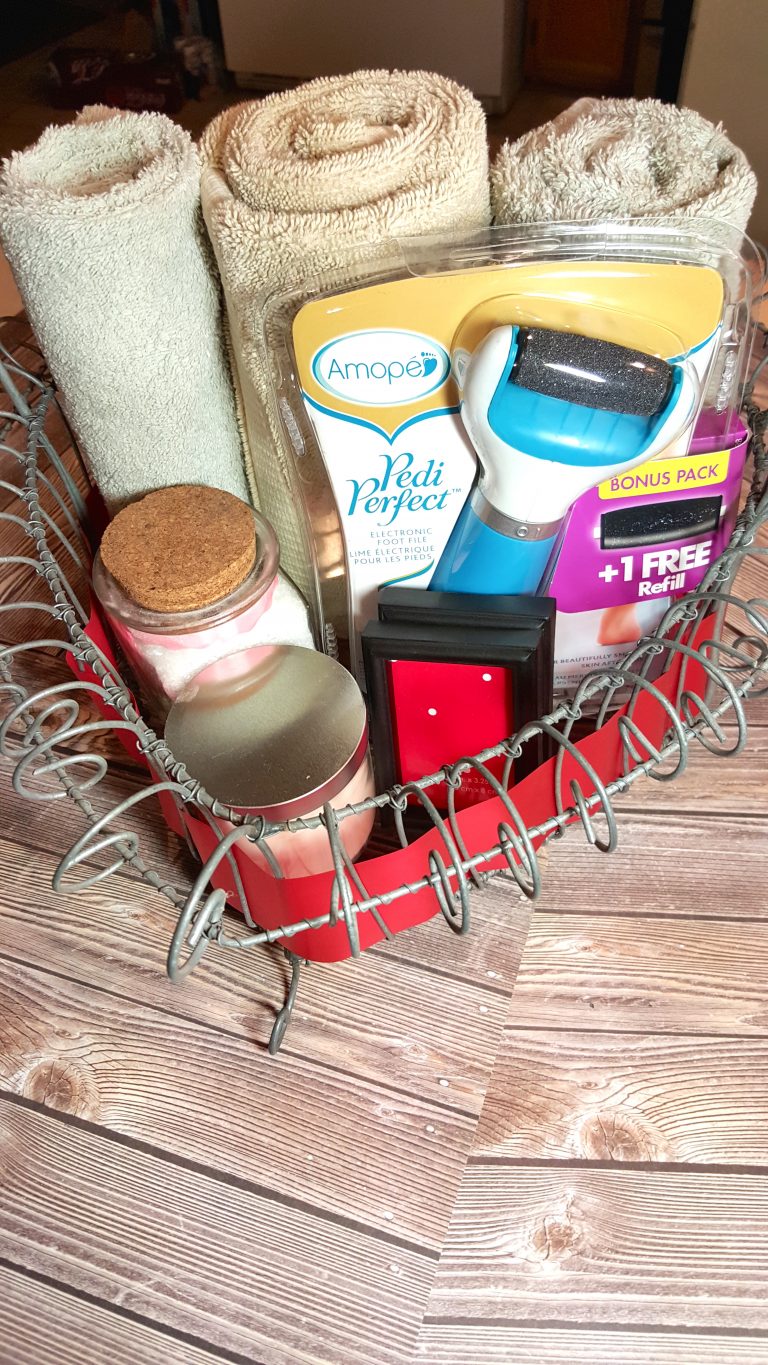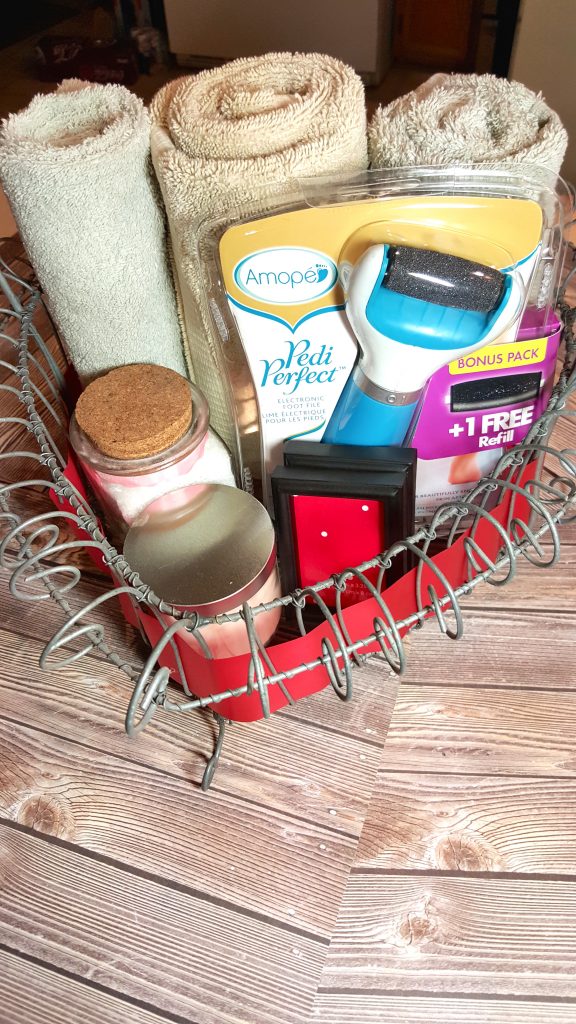 Sometimes I get stumped on what type of gifts to buy for pretty much anyone other than my kids but I DO know when my girlfriends LOVE their pedicures. You can never go wrong bringing the spa home to them! When I was offered the chance to buy a few Amopé Pedi Perfect™ Electronic Foot Files as gifts I knew exactly who I would buy it for! One of my besties, although she loves being pampered at the spa, realistically just doesn't have the time or income for that luxury so she prefers to do it herself at home!
Not only is it more affordable but you can enjoy your pampering more often! This revolutionary electronic foot file is going to put her well on her way to having some baby smooth feet! And I'll let you in on a little secret, I'm not a big spa goer because of the cost but I sure do love taking the time to spoil my feet at home! Especially after a summer of running around barefoot!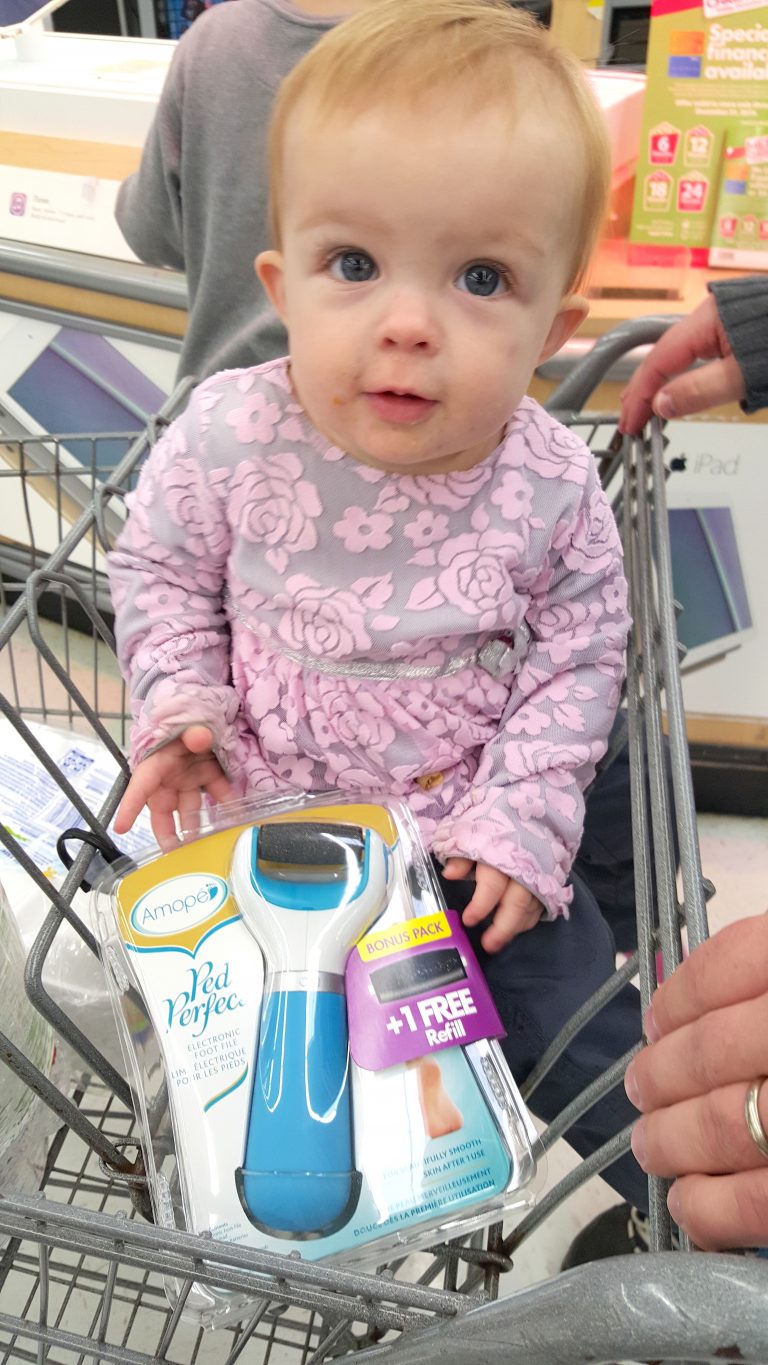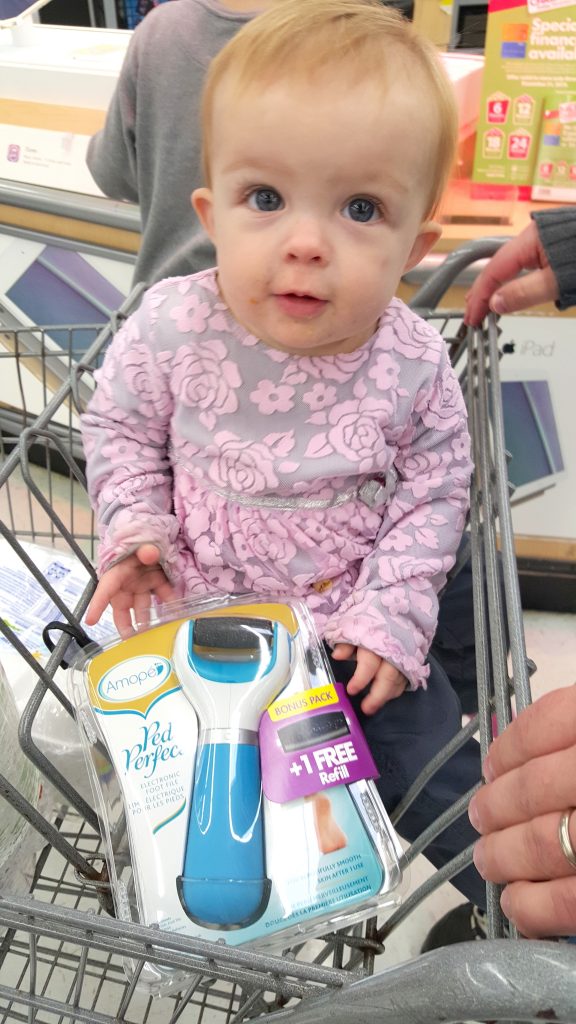 So my little shopping sidekick and I headed out to pick up a few items for the holidays when the boys weren't around. Personally I love making gift baskets and putting together a more personal touch so I started looking for some of her favorite spa and foot care items to add into the basket. Here are a few of the items I picked up for my gift basket:
Amopé Pedi Perfect™
Hand Towels (for drying off your feet!)
Nail Polishes
Epsom Salt and a Glass Jar
Candle
Small Picture Frames
Ribbon
Basket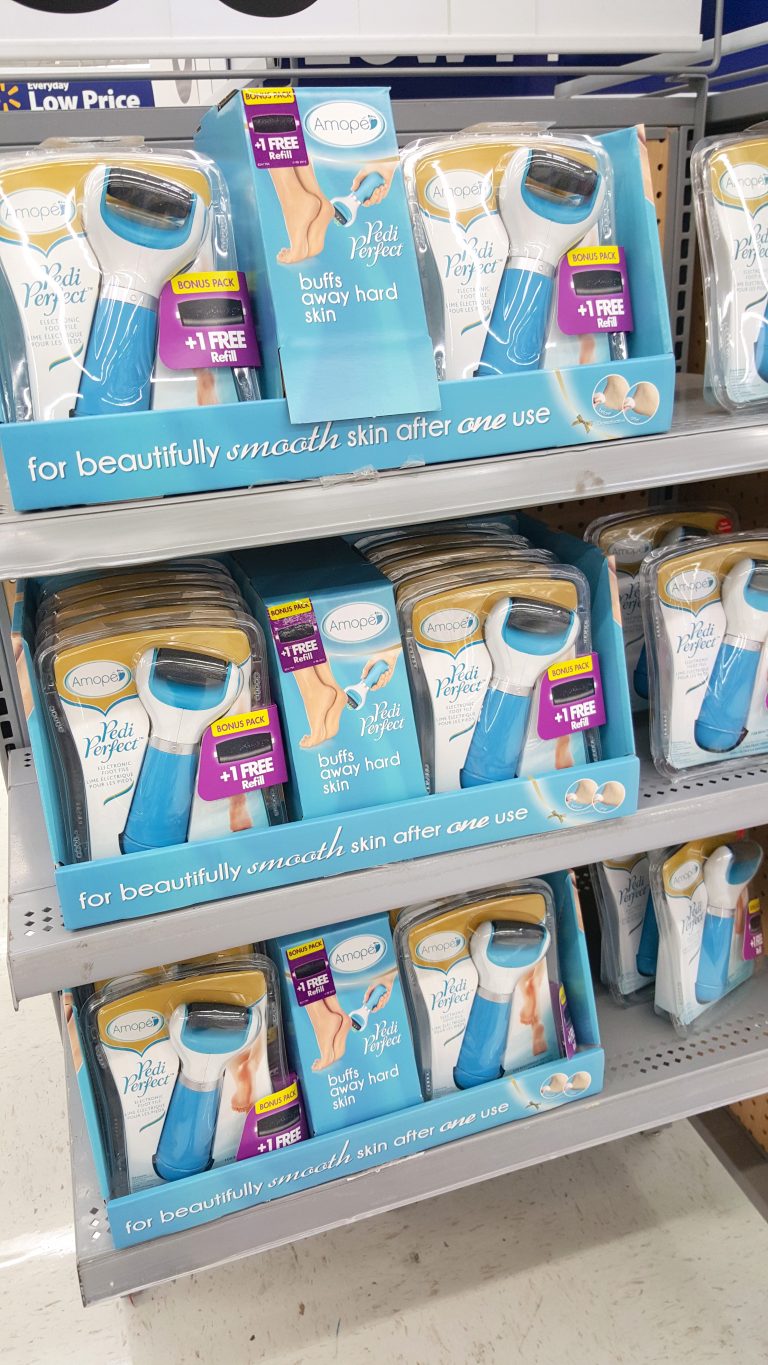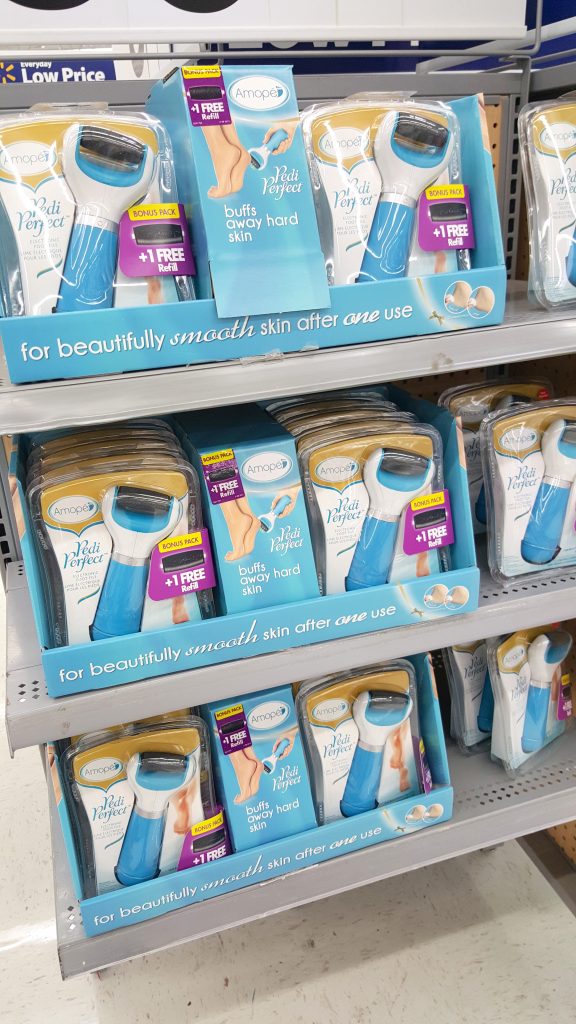 I found the Amopé Pedi Perfect™ smack dab in the middle of the aisle next to the pharmacy and holiday gifting area!  Walmart has a special exclusive Amopé Pedi Perfect™ Electronic Foot File holiday package which includes a BONUS pack with an extra roller which saves a lot of money!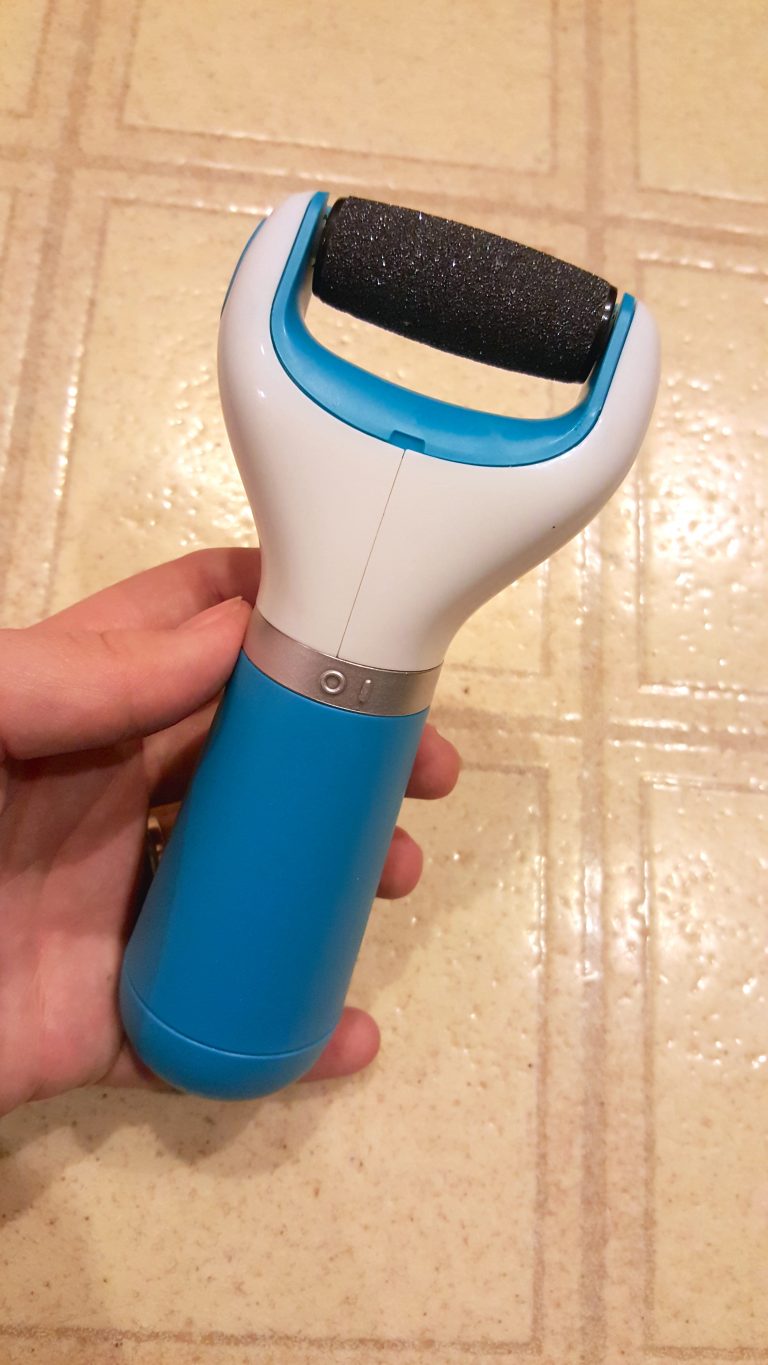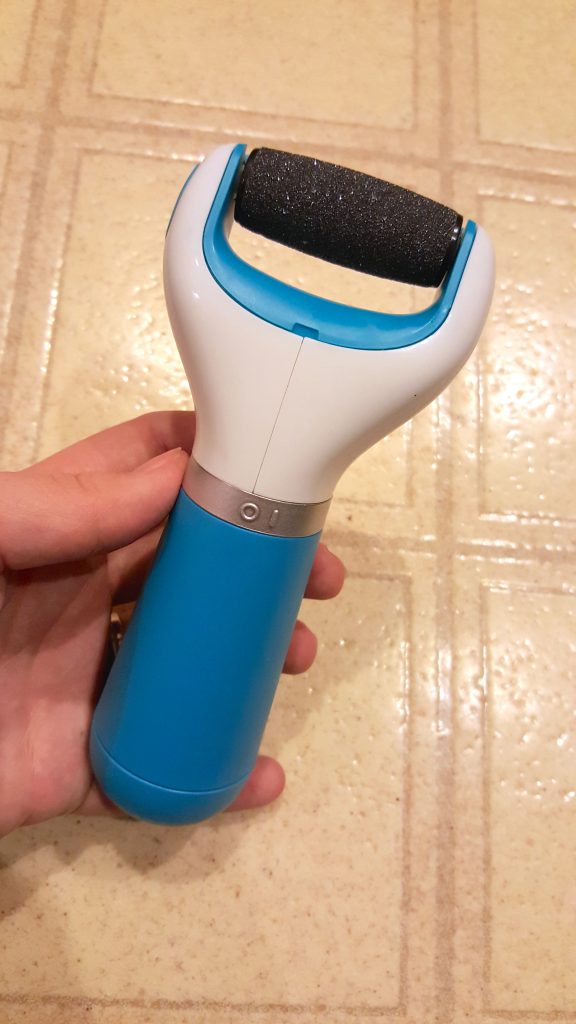 The foot file softens your feet after just ONE use by removing rough hard skin! Simply twist the silver dial and press lightly on your foot for 3-4 seconds! It has a specially designed Micralumina roller head which exfoliates your foot without the pain. It creates a gentle rotating action to help quickly smooth out those rough feet! The handle is ergonomically shaped so it's not awkward to hold and my favorite – NO sharp blades! Me and sharp blades don't always get along! This is more like a gentle less-work pumice bar.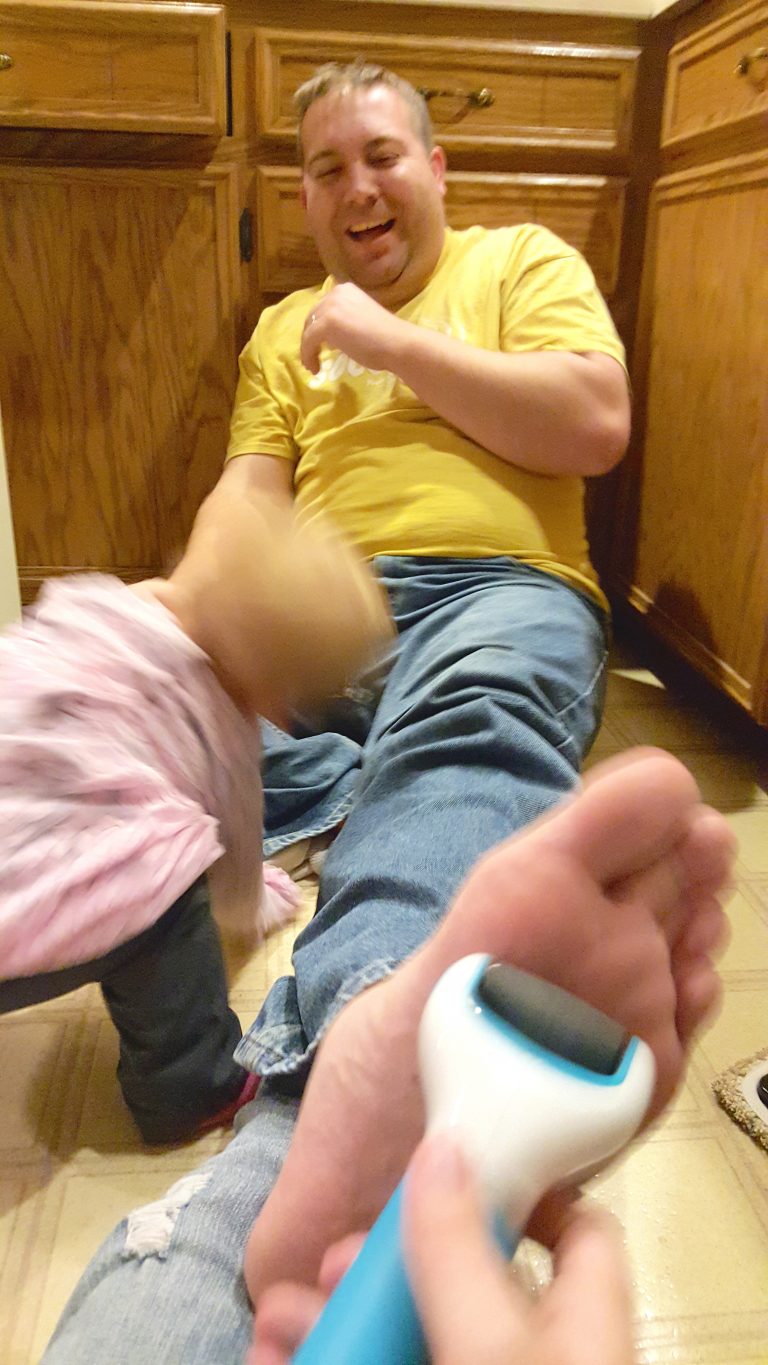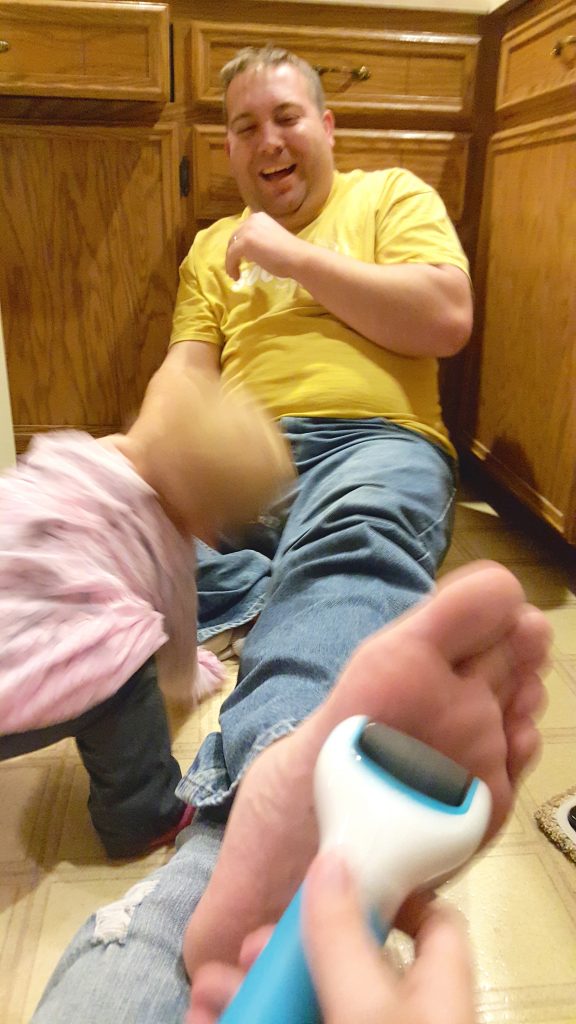 But you MUST be warned – your spouse may get curious…..and quickly find out that having someone else use the foot file on you can prove to be quite ticklish for skittish feet!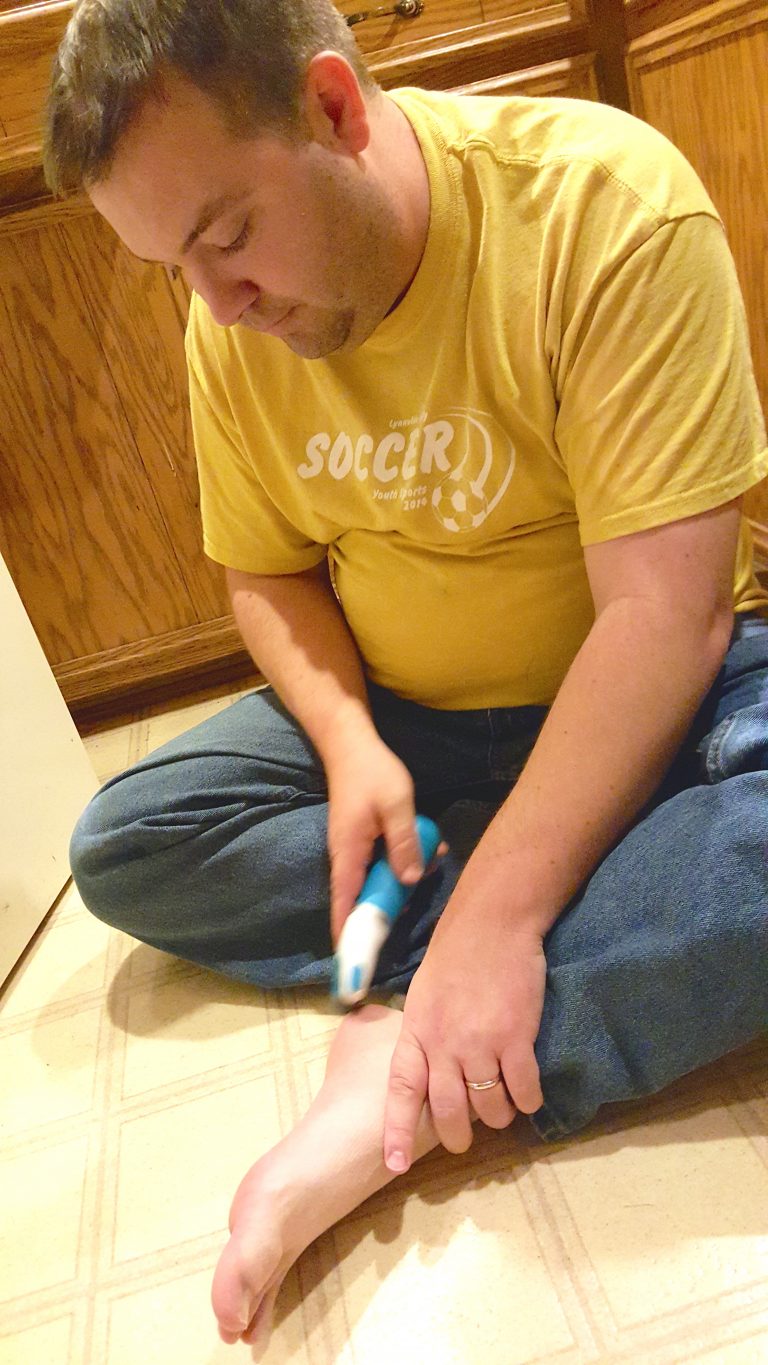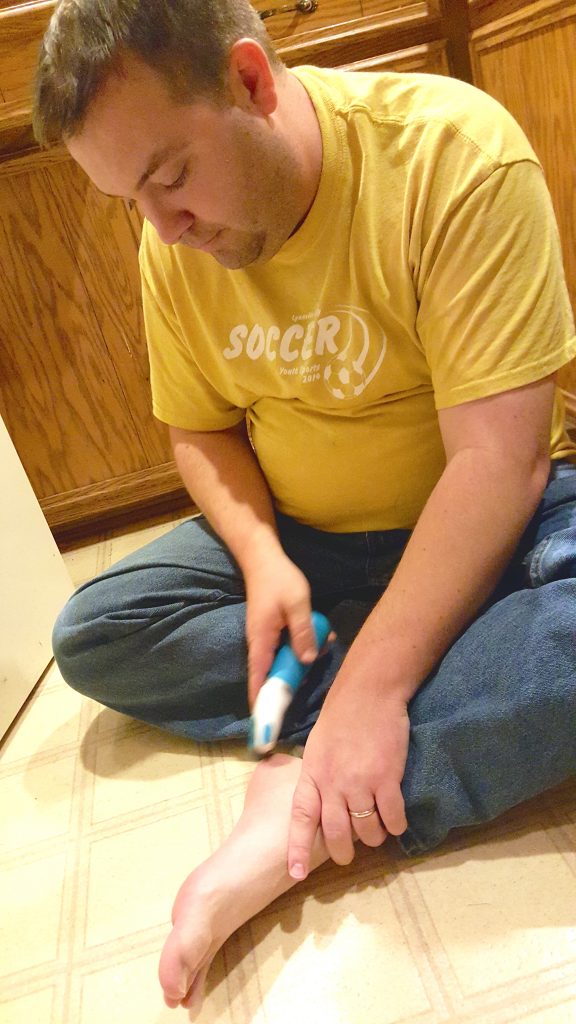 It's much less ticklish if you use it on yourself!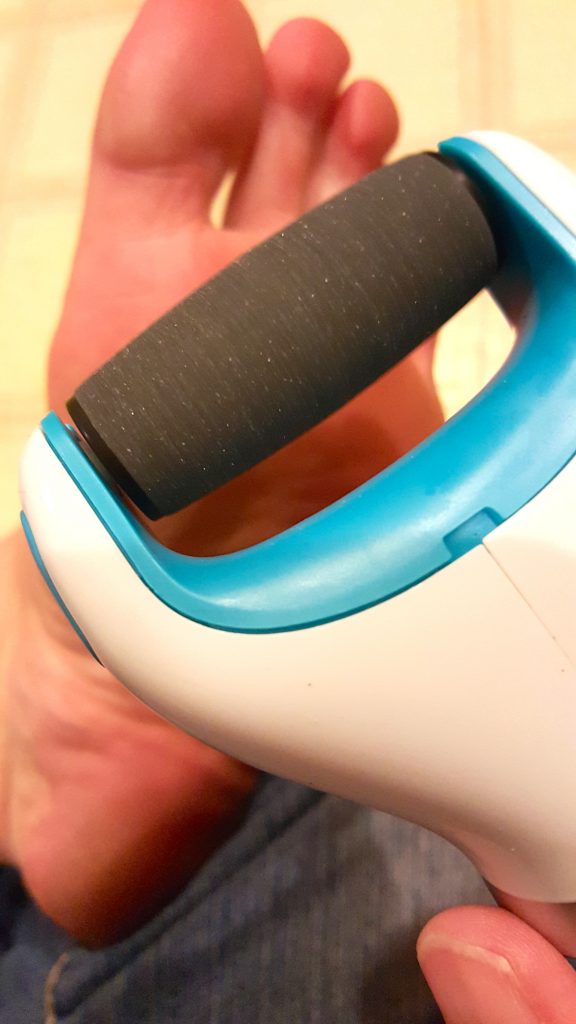 It's super easy to use. It came with batteries and was ready to go after removing the little plastic safety ring. Don't soak your feet – they should be clean and dry before you use the Amopé Pedi Perfect™ Electronic Foot File! Just lightly press the file on your foot for 3-4 seconds in one location and continue in that motion until the dead skin is removed and your feet are nice and soft!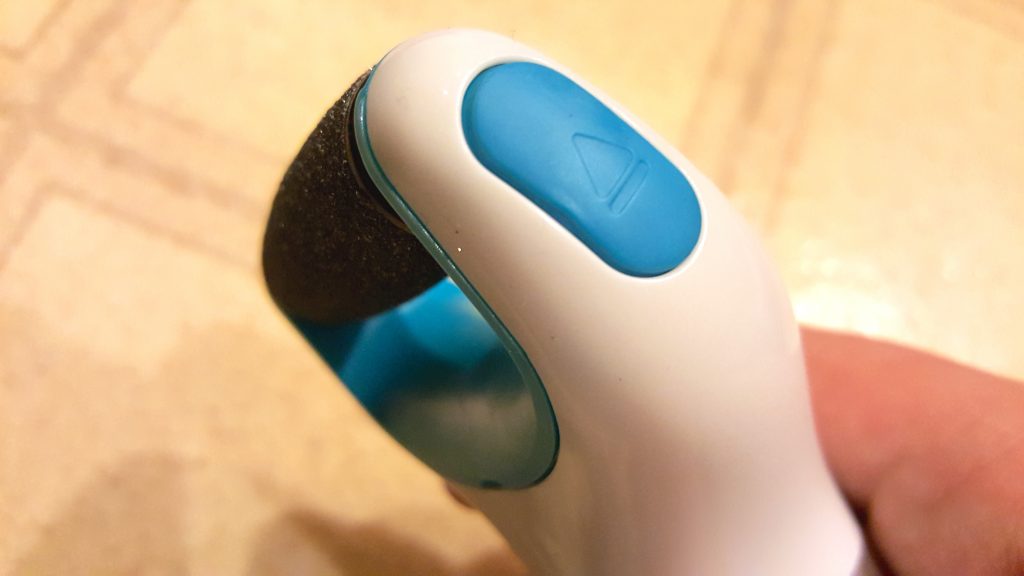 On the side of the head is a small button to push and the roller head just pops off.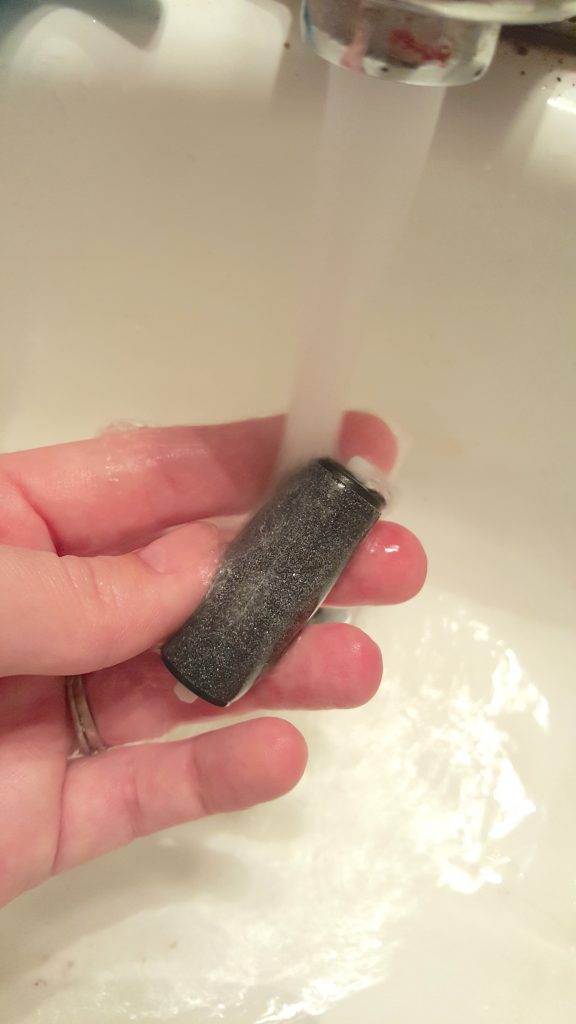 Don't forget to rinse it off after each use!
Remember that you can find the Amopé Pedi Perfect™ Electronic Foot File holiday BONUS pack exclusive at Walmart!
What other fabulous relaxation would you add into a spa gift basket? 
This is a sponsored conversation written by me on behalf of Amopé™. The opinions and text are all mine.