Humerus the Funny Bone – Unique Gift Idea!
This post may contain affiliate links, view our disclosure policy for details.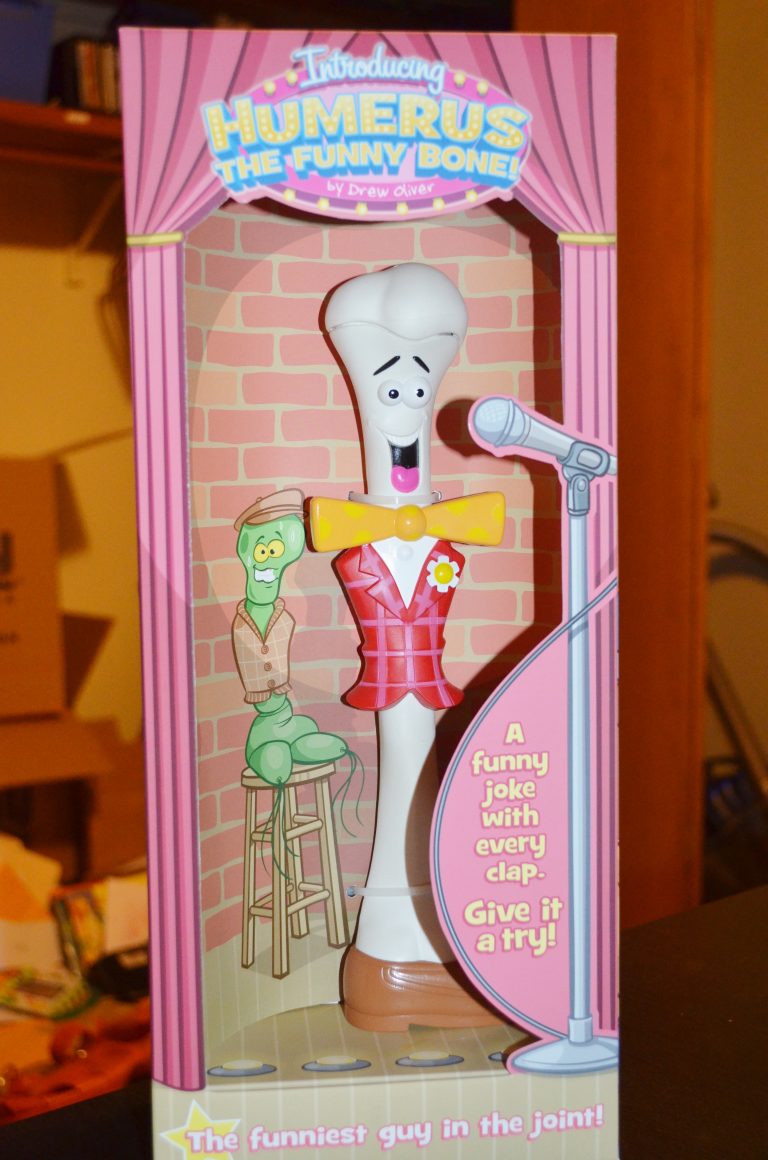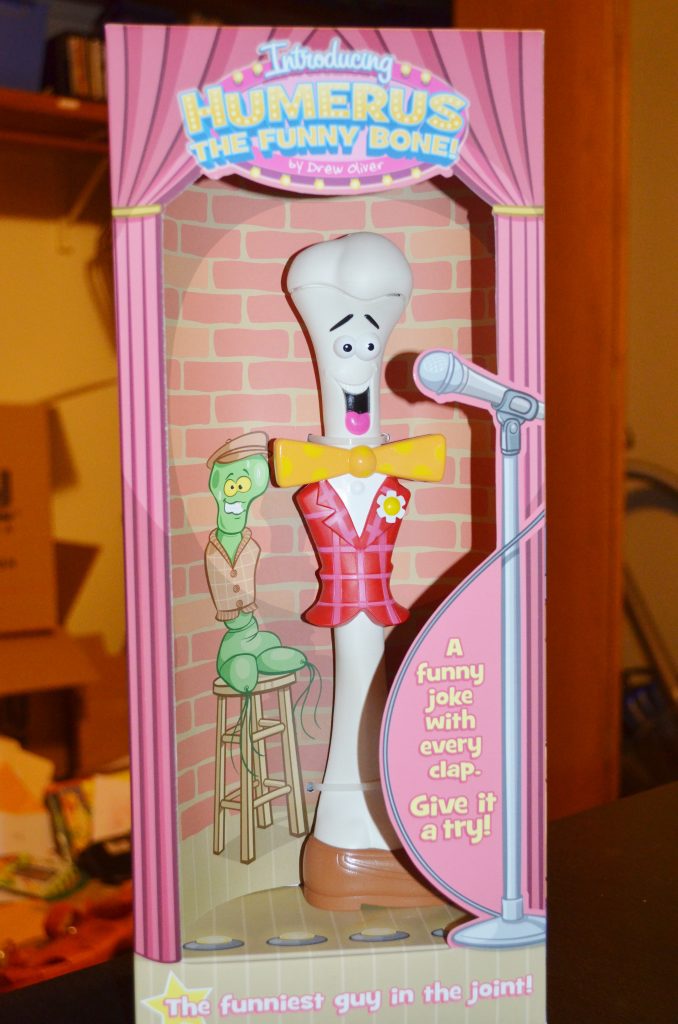 Need a hilarious gift? I can pretty much bet you that your recipient does not have a Humerus the Funny Bone (made by the Drew Oliver Company)! What a fun idea for a science teacher too! My kids just crack up at this thing. He's loud and starts chattering with even the slightest of movement (even though the box says to clap for a joke).
I had him in the box on my desk and if our cats would just barely touch the box when they walked by this guy would just start cracking up! As the box says he's "the funniest guy in the joint"! Hah! This guy is pretty self explanatory – he's hilarious and makes a really unique gift idea!! I have to admit that some of his jokes are pretty stinkin' hilarious!
They are slapstick of course, but they are pretty good ones! This guy will definitely bring a lot of life to any holiday party you bring him along too!
He's made out of a nice sturdy plastic so he'll go through some pretty rough tossing around if you've got kiddos at home. When I first saw this I thought it was neat right away, because, well, it's a funny bone! HEHE! Another thing that I love is that it is appropriate for whatever ages you have around!
There is no on and off switch which makes it even more hilarious at a party since you can't get this guy to turn off! I have to hide him up on a shelf so that my cats don't set off his jokes in the middle of the night!! I highly recommend this funny Humerus for parties, kids gifts, gag gifts, science/doctor gifts, and pretty much any other reason to get him!
He's truly funny and kids and adults of all ages will find a smile in their day when they listen to this Funny Bone!
Disclosure: I received the above product to use in order to form my own opinions. All opinions are my own.