Shop Quill.com for School Supplies + Luxor Multi-Media Cart REVIEW
This post may contain affiliate links, view our disclosure policy for details.
Disclosure: I received the below product in order to facilitate this review. All opinions are my own.
When I mentioned to our school secretary that Quill.com had contacted me with the desire of partnering together for a featured review I'm pretty sure she got stars in her eyes! She absolutely LOVES Quill and puts most of our school orders through them – and has for many years. For a small private school like ours we are not required to order through a specific supplier and our secretary SWEARS up and down she can almost always find the absolute best deals by ordering through Quill since she can hunt for deals and coupons! Although I knew this was her favorite place to order from, however, I didn't know much about the company so I was interested in learning more! Quill sells all sorts of educational and office supply items, janitorial supplies, break room supplies – even appliances! They even offer an ink & toner recycling program!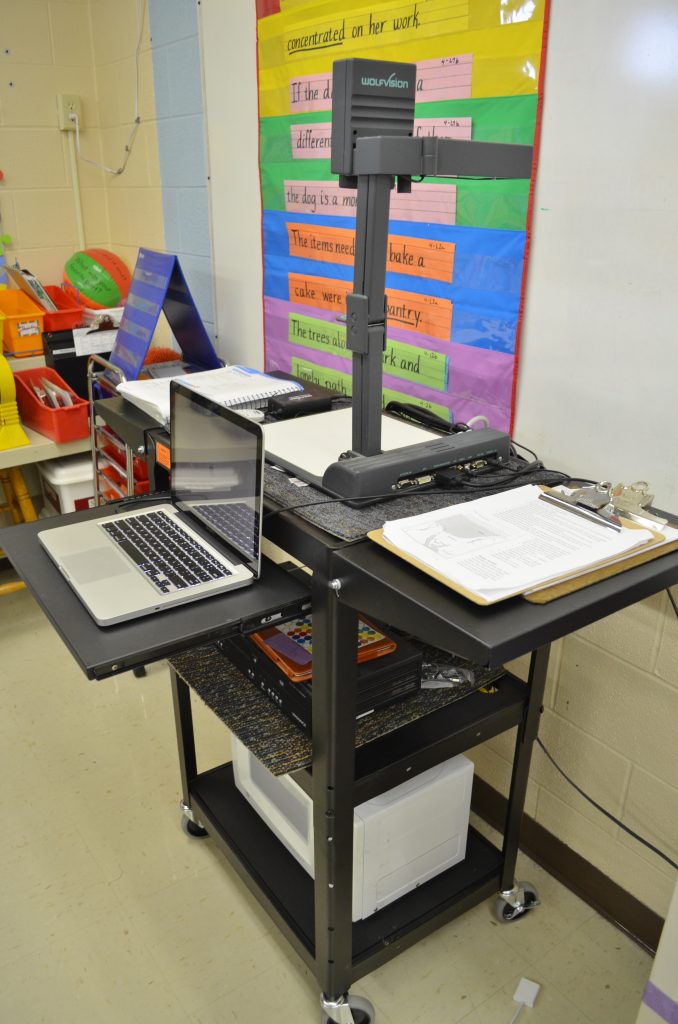 They sent us this Luxor Adjustable Height Steel Multi-Media Cart to review which we were in pretty desperate need of for our 3rd/4th grade classroom. It qualifies for free shipping (ANY order over $25 qualifies for FREE shipping which is wonderful for a school on a budget), arrived quickly and was packed VERY well. Everything in the box was padded to protect the pieces any there was no signs of any damage.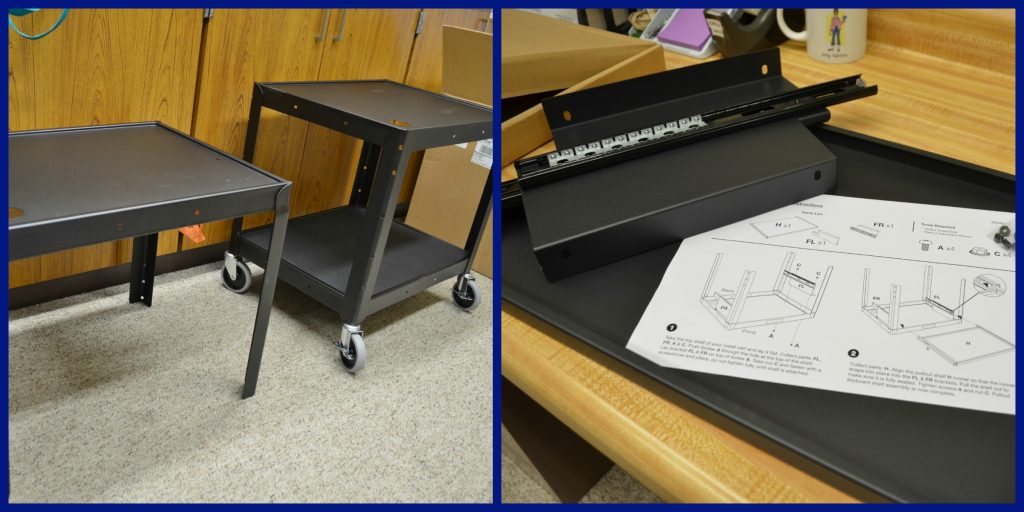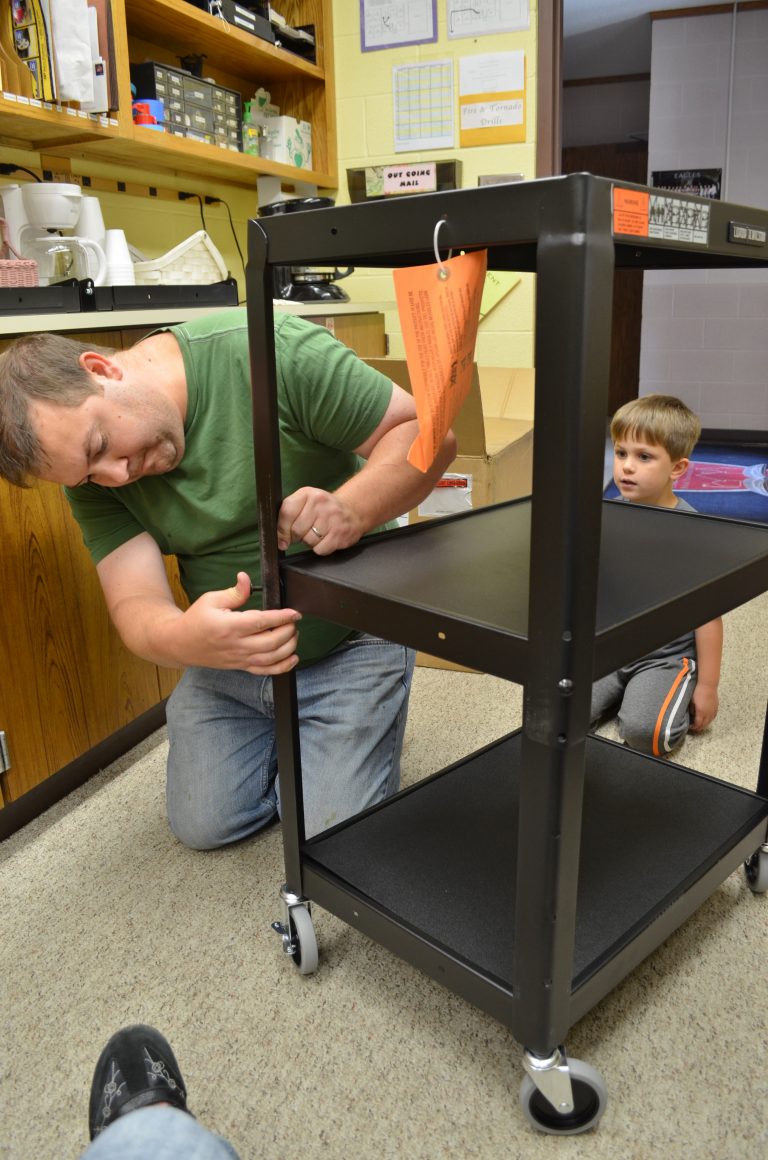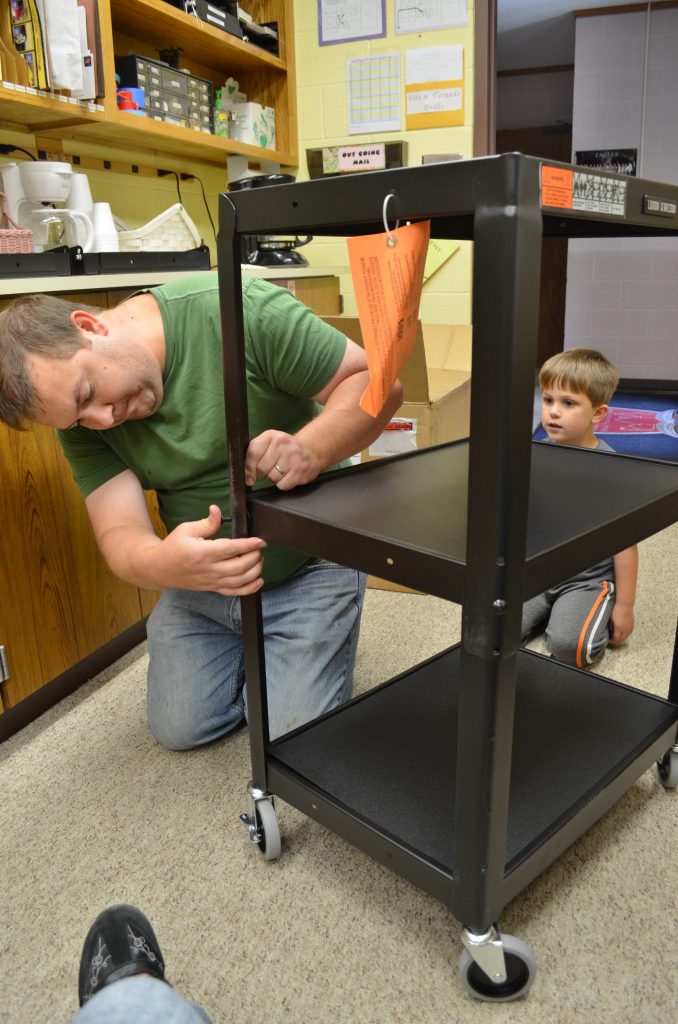 Since I'm 9 months pregnant and didn't quite relish the idea of building a media cart my husband kindly was eager enough to put it together for me while I sat and took pictures! The cart arrived in two boxes with all of the instructions and pieces we needed to simply put it together. It didn't take long to put together and was extremely simple to figure out. My kids even helped screw things into place. It only took a few extra minutes after school to get it all set up. In addition to the top shelf there are two lower shelves, a pull out keyboard shelf, and two side "wing" shelves that are collapsible for easy storage. Plus the back of the cart had places to wrap cords and plug in your electronics which we made full use of!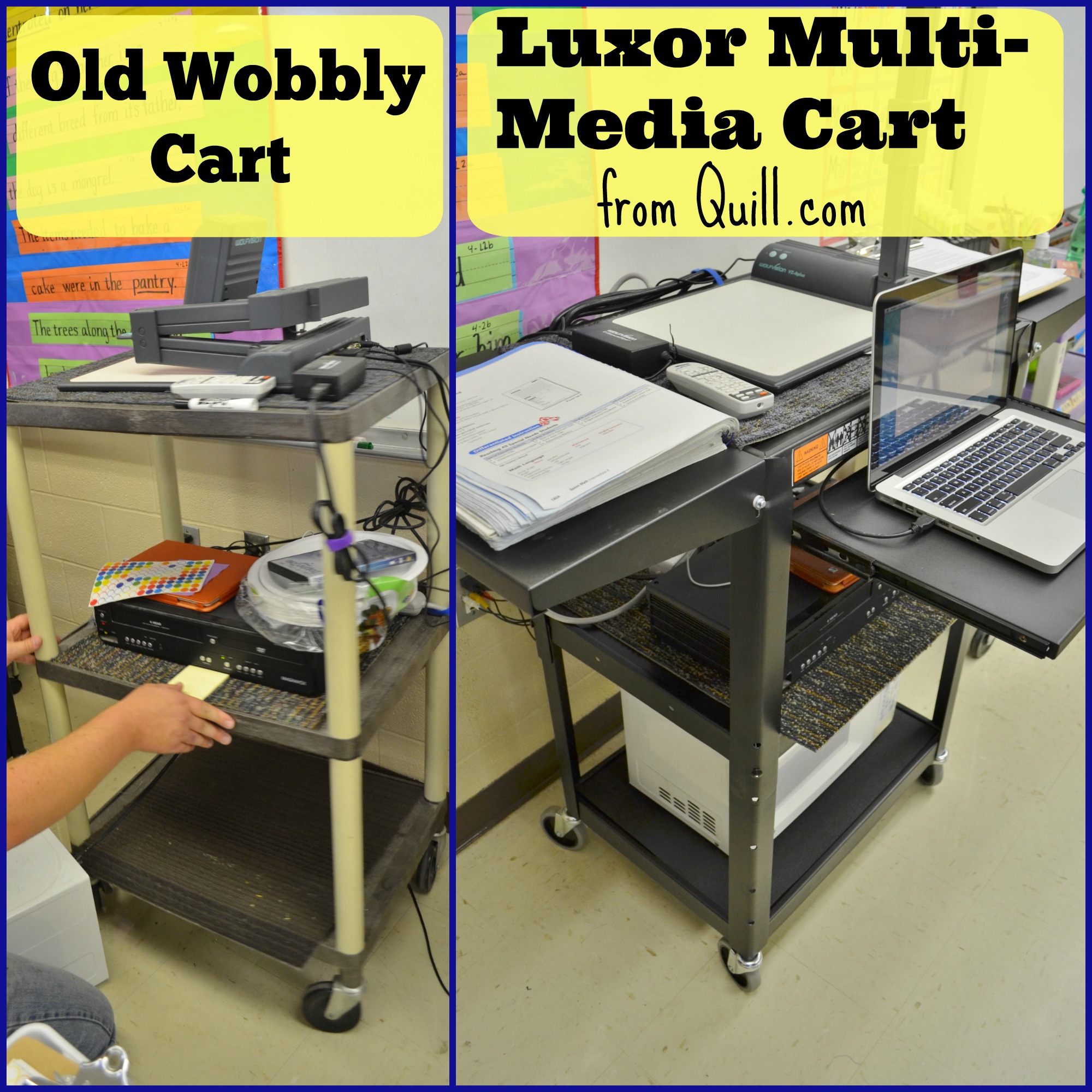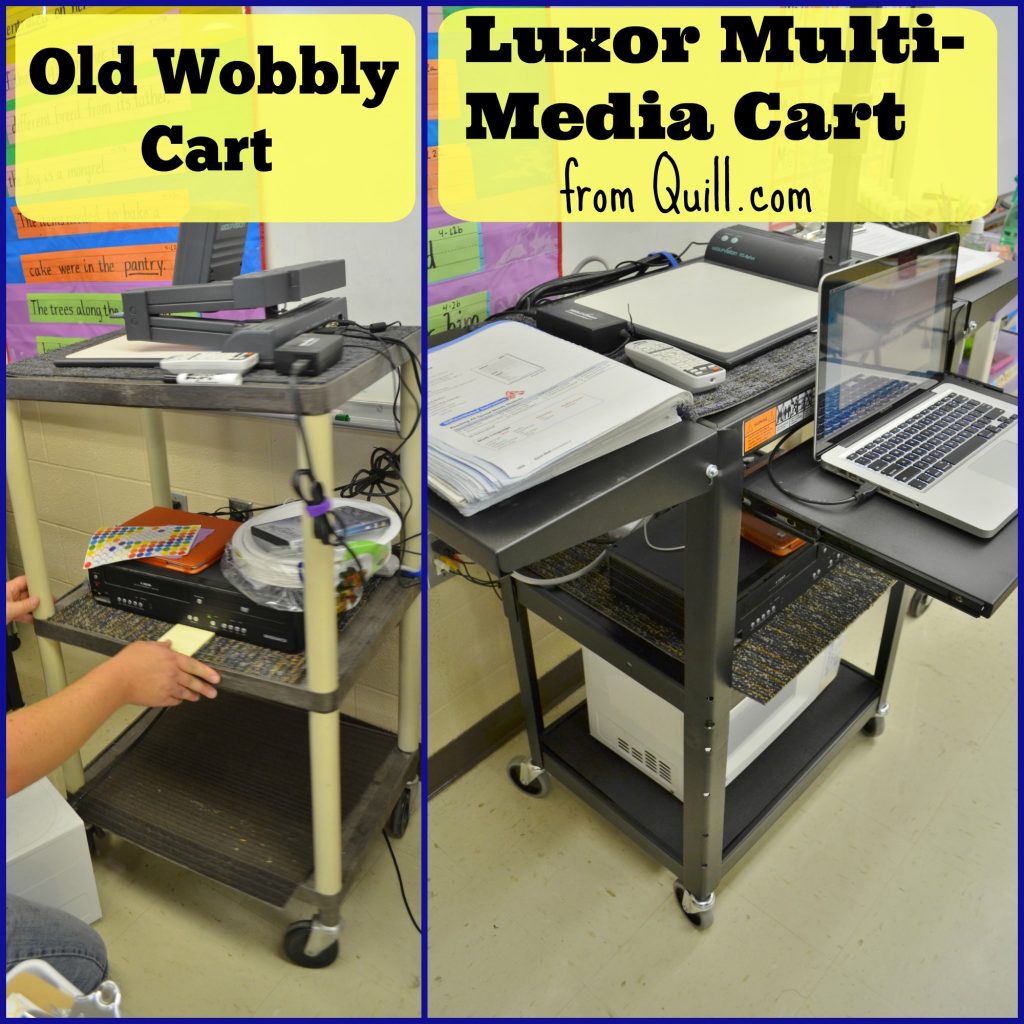 The cart that we replaced was an old (and I do mean OLD!) wobbly plastic cart which really wasn't the best choice to move around the classroom as it help expensive document cameras, Mac laptops, and other pricey electronics. If just one of those had fallen off of this old plastic cart and broken it would cost a lot more than our new Luxor Multi-Media Cart to replace!! Not to mention that it was a pretty small makeshift use! The Luxor Multi-Media Cart you can see above had plenty of room to hold the classroom microwave, DVD player, laptop, textbooks, document camera, iPads, and other school work when all the shelves were pulled out. It's a fantastic sturdy fully functional media cart that we are THRILLED to be using!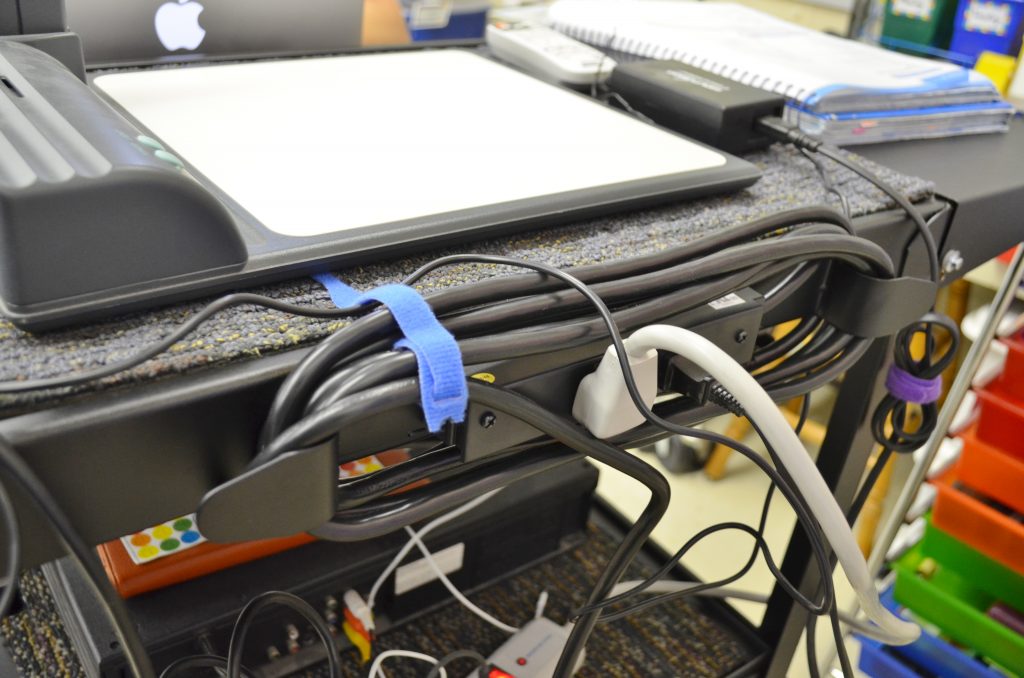 As with just about any technology driven school our classrooms come with a cord overload but we found everything we needed to store and plug in cords in the back of this media cart!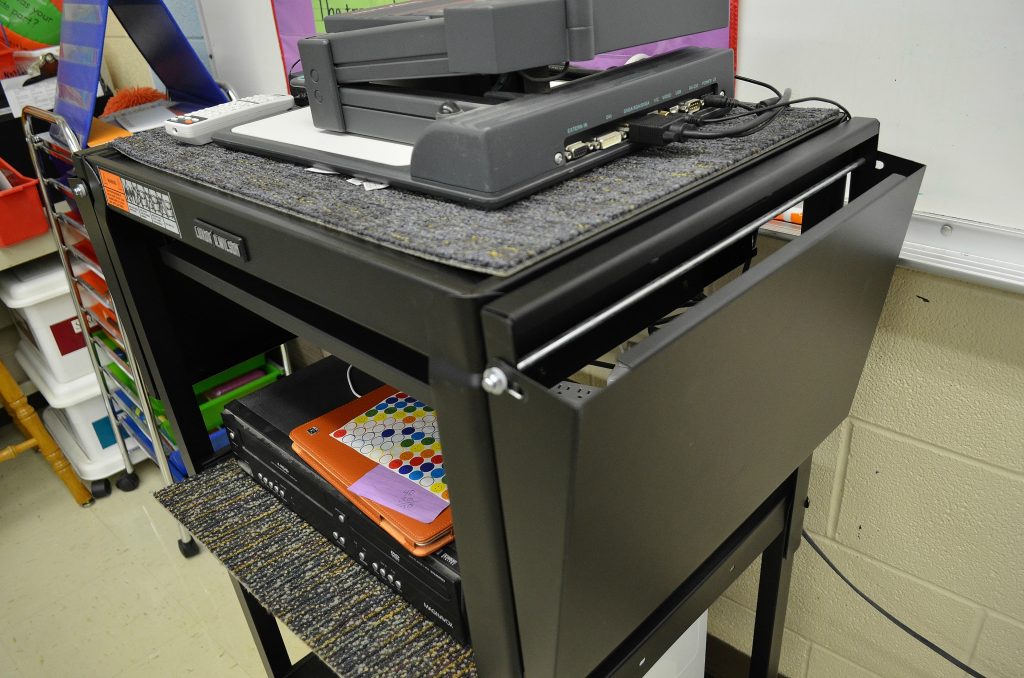 Here you can see the cart all "folded" up with the keyboard shelf in place and the side shelves folded down. This is definitely a great multi-media cart if your school is looking for one!
If you're not familiar with Quill.com I definitely recommend checking it out. We ALL know schools need to save money where they can and you just might find Quill.com as a valuable resource for making your school budget stretch further! I know our small school sure has! Our secretary has nothing but absolutely wonderful things to say about Quill after ordering through them for years. In fact I've even tried sharing hot online deals that I've found with her to save the school some money and most of the time she comes back to me and tells me she can get a better deal through Quill! Below I've listed a few of the GREAT Features that Quill.com has to offer at a quick glance:
GREAT Features on Quill.com
*FREE Shipping on orders $25+
*EASY Reorder Fast Option
*HOT Deals Special Offer Area
*FREE Online Returns (w/prepaid shipping label!)
*NEW Customers receive a $20 coupon via e-mail!
*A+ BBB Rating
*LIVE Chat Option