Share Good Cookies with the Valentine's Day Kit by OREO
This post may contain affiliate links, view our disclosure policy for details.
This post is sponsored by BabbleBoxx.com on behalf of OREO.
Valentine's Day is around the corner! Trust me – I know! I've seen the grocery aisles lined with balloons, plush animals, and candy for months now! What if I told you that not only do you NOT have to go in stores for Valentine's Day BUT you could purchase everything you need AND have something different to offer their friends for Valentine's this year than printed cards and piles of candy?!
ALL from the #1 cookie brand out there! HOORAY for OREO Valentine's Day Kits!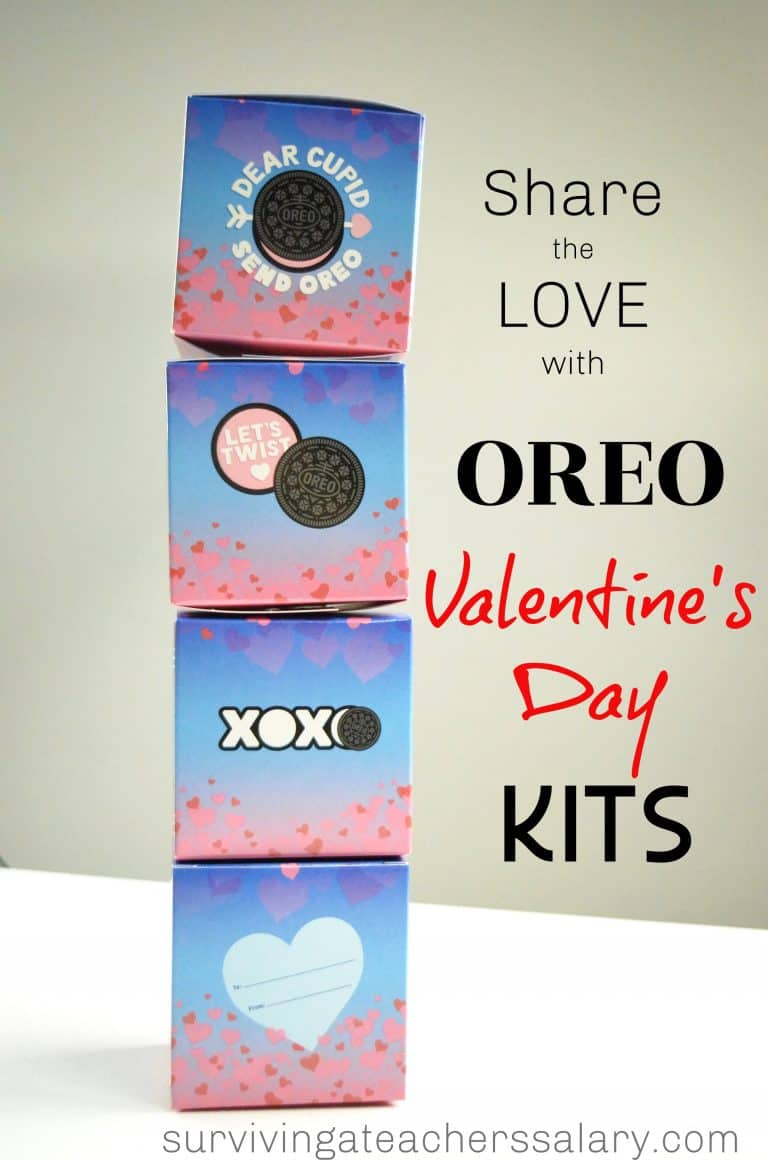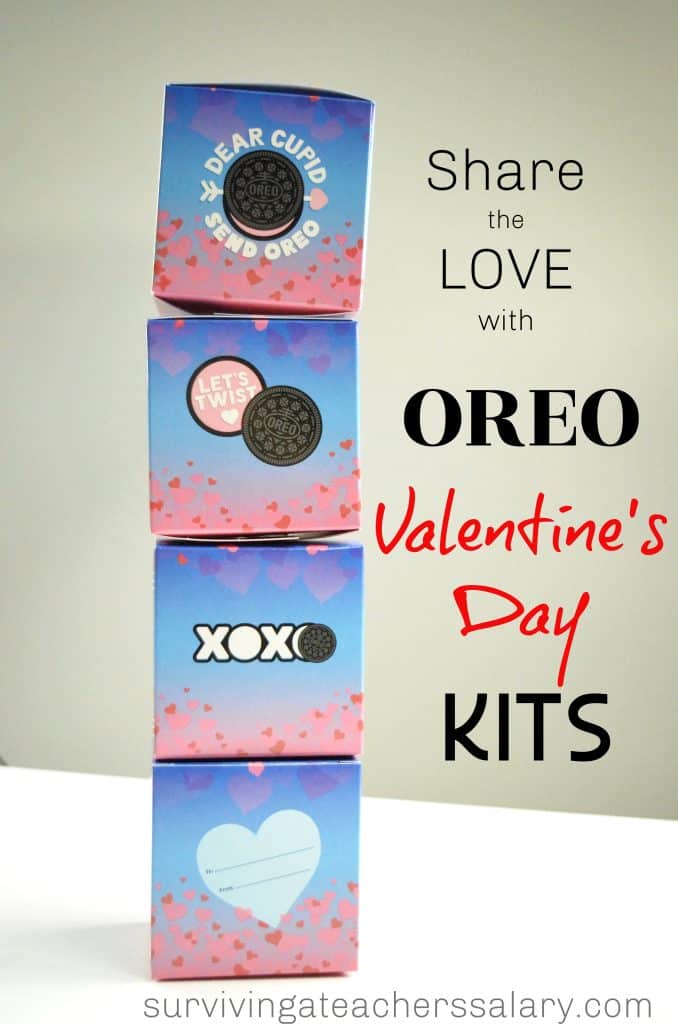 I am really excited to share with you guys this AWESOME idea for Valentine's Day this year! It's a fabulous way to make someone smile and give to other people around you! It's not JUST for Valentine's Day parties (although it's awesome for that too!). We'll be passing these fun love OREO boxes out to our staff, co-workers, or just Pay It Forward and pass them out as you see people in the community!
What's Inside an OREO Valentine's Day Kit?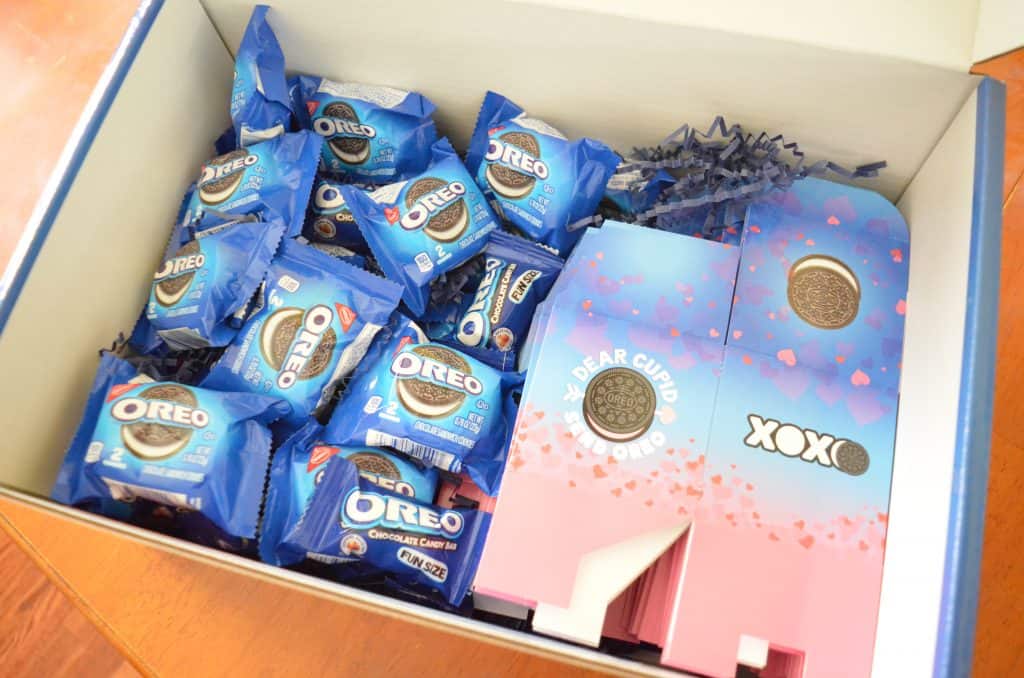 1 package of OREO Love Cookies
25 OREO Fun Size Chocolate Bars Treats (chocolate candy w/vanilla crème
& an OREO biscuit)
25 Oreo Sandwich Cookie Packs (2 ct.)
25 foldable Valentine card exchange boxes
Each of the special XOXO love OREO boxes are thick and sturdy, made of card stock! No flimsy boxes here! There's plenty of room to stuff an OREO Sandwich cookie pack and an OREO Fun Size Chocolate Bar inside with any extra packaging or note that you desire.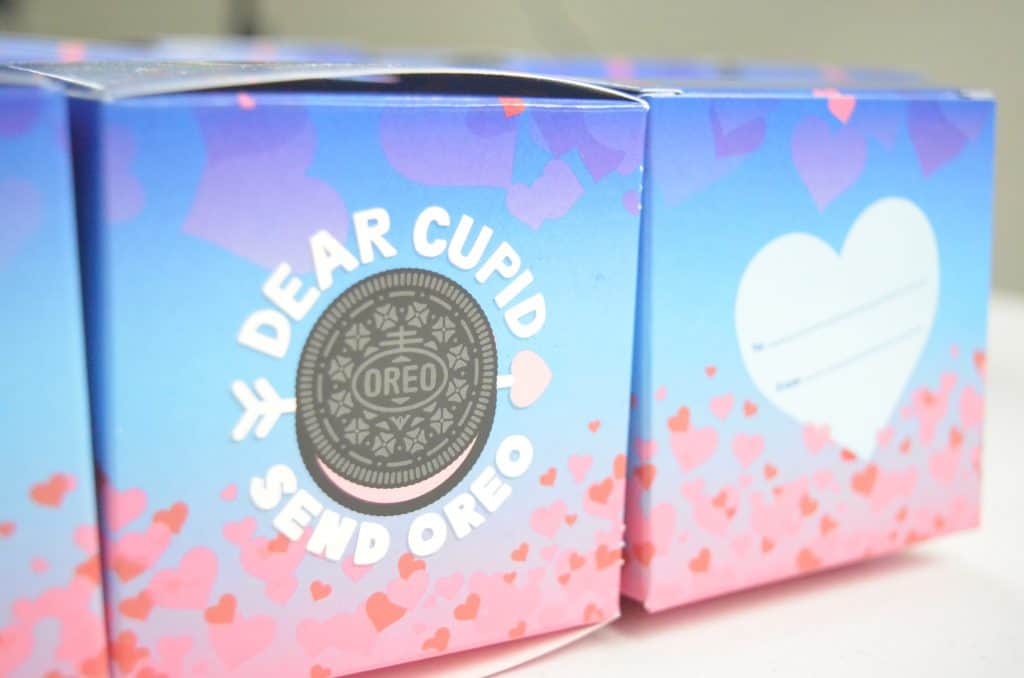 There's a place on the outside of the box where you can write the recipient's' name and who the box is from too. From experience, I recommend writing on the box before you unfold it and set it up! And using a permanent marker was far easier than using a pen. The boxes are incredibly easy to create. I was able to finish all 25 boxes in a matter of minutes.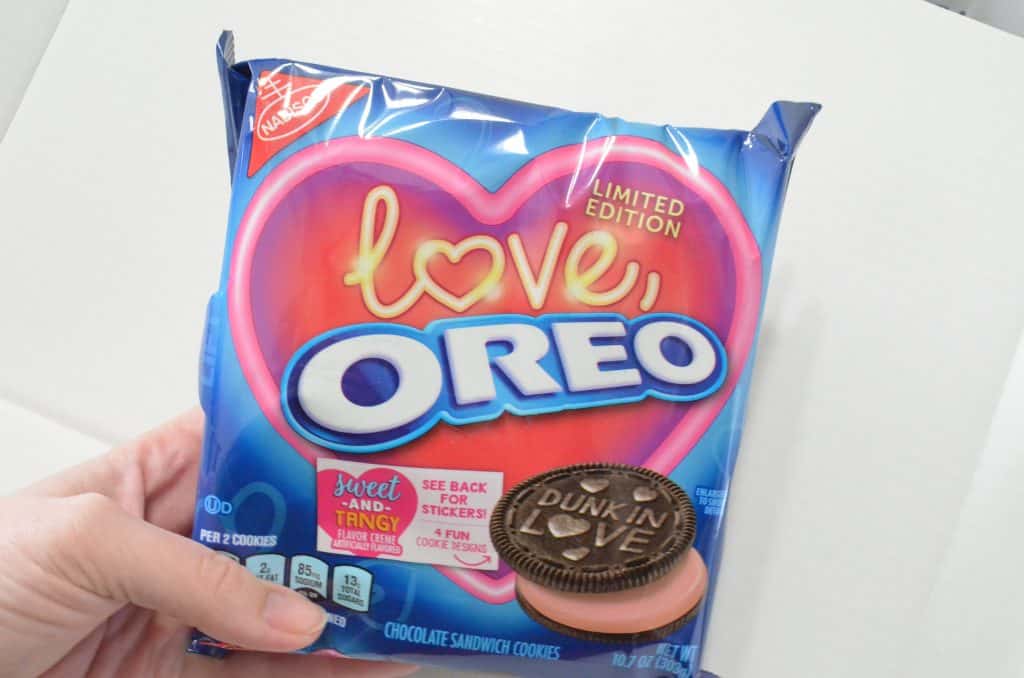 Also included in the OREO Valentine's Day kit are these love OREO Limited Edition Cookies!! XOXO! It's a sweet tart flavored cookie with pink creme inside! And if that isn't enticing enough, these cookies are embossed with fun messages of love! On the back of the packaging it even includes peel-and-play stickers which is extra fun! These are probably my favorite OREO cookies ever!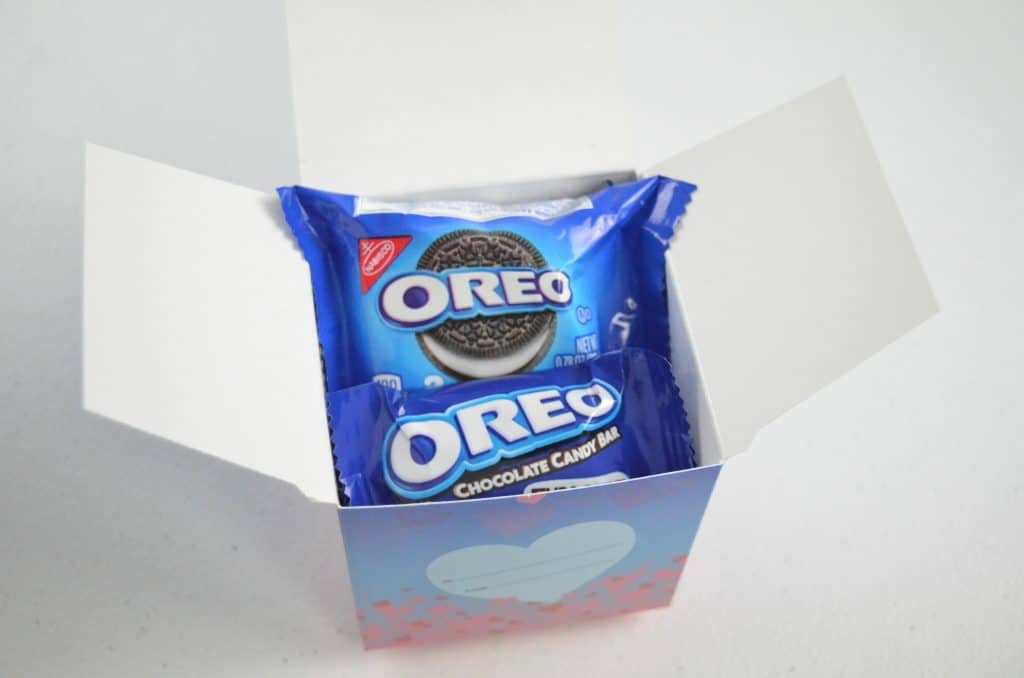 This OREO Valentine's Day Kit includes everything you will need for you or your children to put together their boxes in just a few minutes!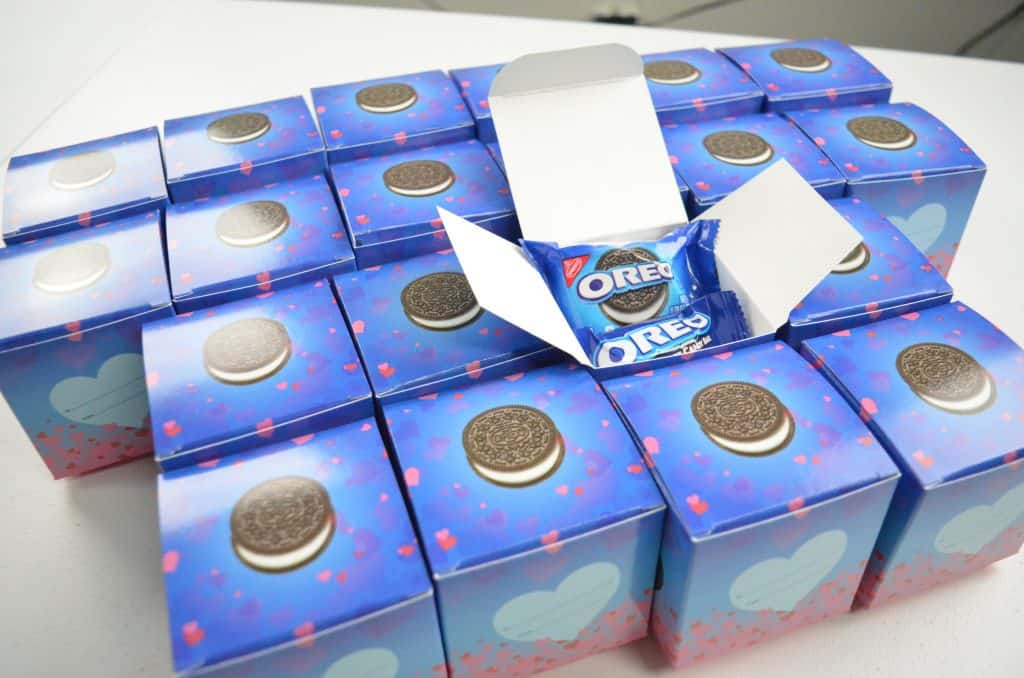 OREO ALLERGEN NOTES:
This is for my food allergy friends and families like ours who have specific allergies in them! If you are unsure, as with any food item, please always check the packaging and contact the brand for more questions or to verify information!!!
Classic OREO Sandwich Cookies are NUT FREE. (and free from nut cross contamination) They DO, however, contain milk, soy, and gluten.
OREO Fun Sized Chocolate Bar Treats are NOT NUT FREE. They also have soy, milk and dairy. If your child or child's friend has a nut allergy please do not include the OREO Fun Sized Chocolate Bar Treats in the box! Just send the Classic OREO Sandwich Cookies pack!