Thrift Store Thursday – Slot Car Tracks $3.50!
This post may contain affiliate links, view our disclosure policy for details.
This is a good time to point out that different people are looking at different things when it comes to thrift stores. When I walk in I keep an eye on toys, shoes, and once in a while clothes and household products. And always furniture of all sorts. So I took my husband to the thrift store last week and he pointed out a cardbox box filled with what looked like random tracks of some sort. It had been there for at least 4 months so I just shrugged my shoulders – the last thing I needed was MORE random tracks in my house. So I kept walking around the store while my husband took the box to the front of the store and asked if he could open it. You couldn't really see inside so they let him open it up to find out what it was.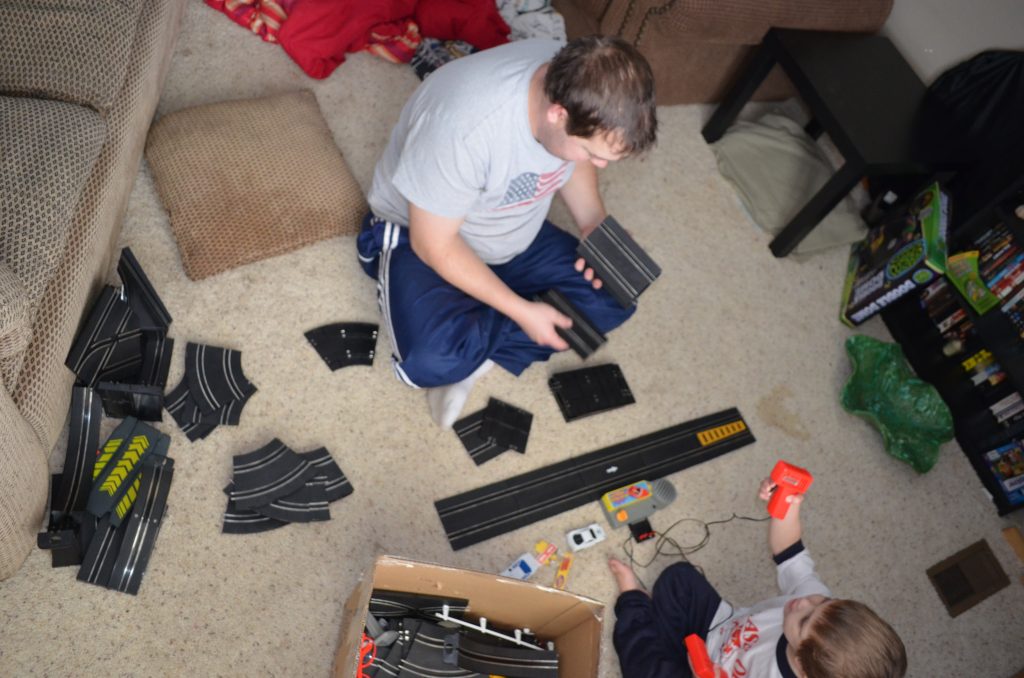 A few moments later my husband practically sprinted through the store to find me and excitedly exclaimed that was some sort of electric race car set – and for only $3.50! Me, being the mom that I am just sort of shrugged again and said "sure whatever!". We were there to spend under $5 to find a family activity for the day so I figured if he was excited about it why not get it!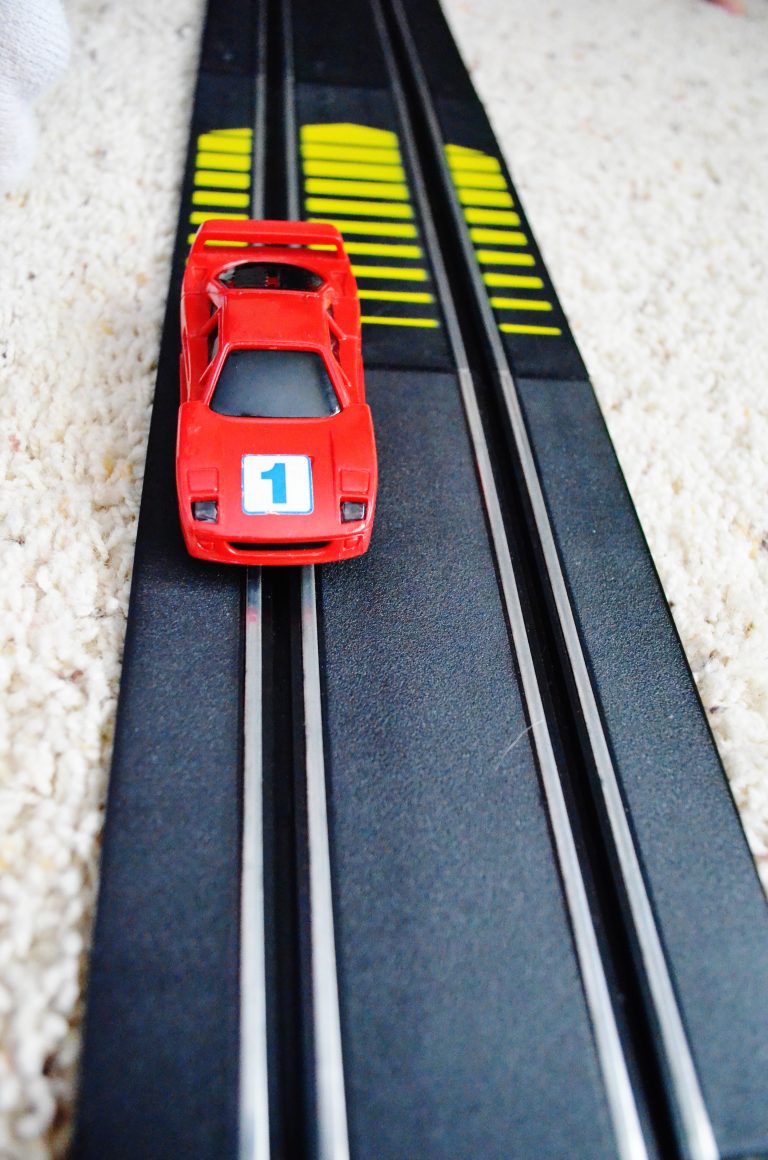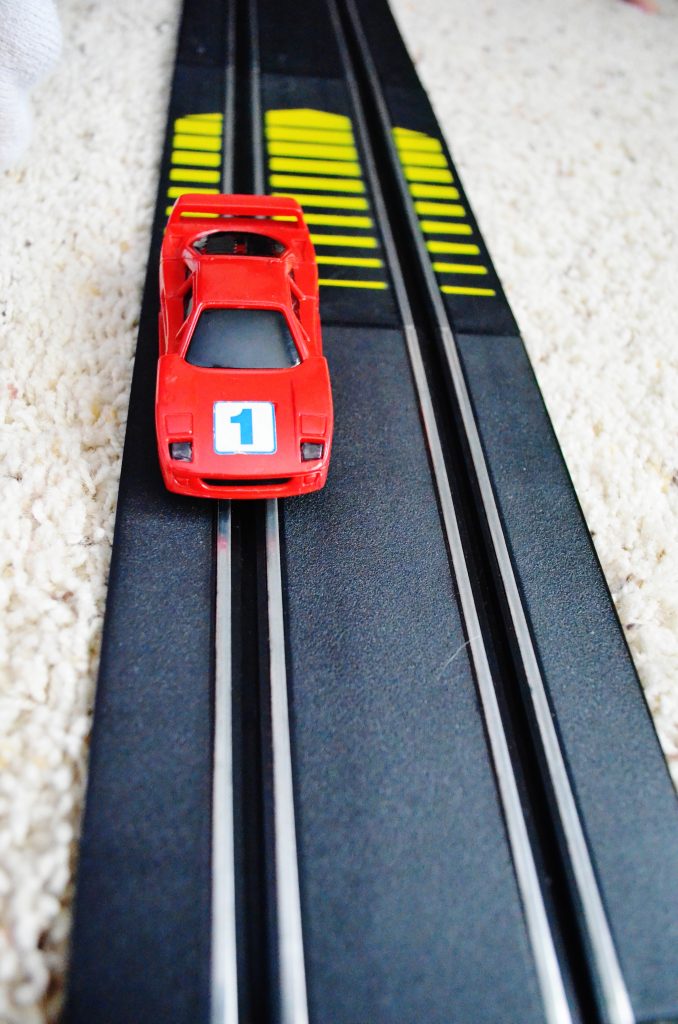 Once we got it home and he set it up I realized just how cool it was! It was a slot car racing set!! These can easily run for $100 and we paid ONLY $3.50!!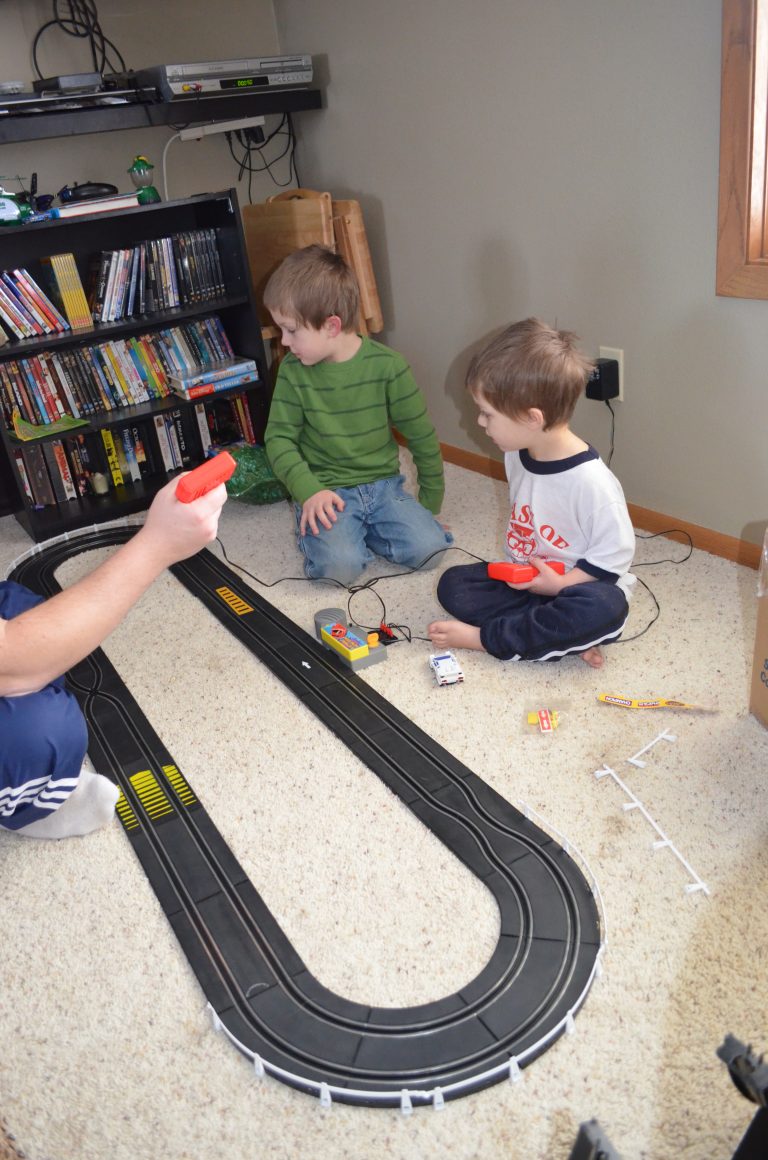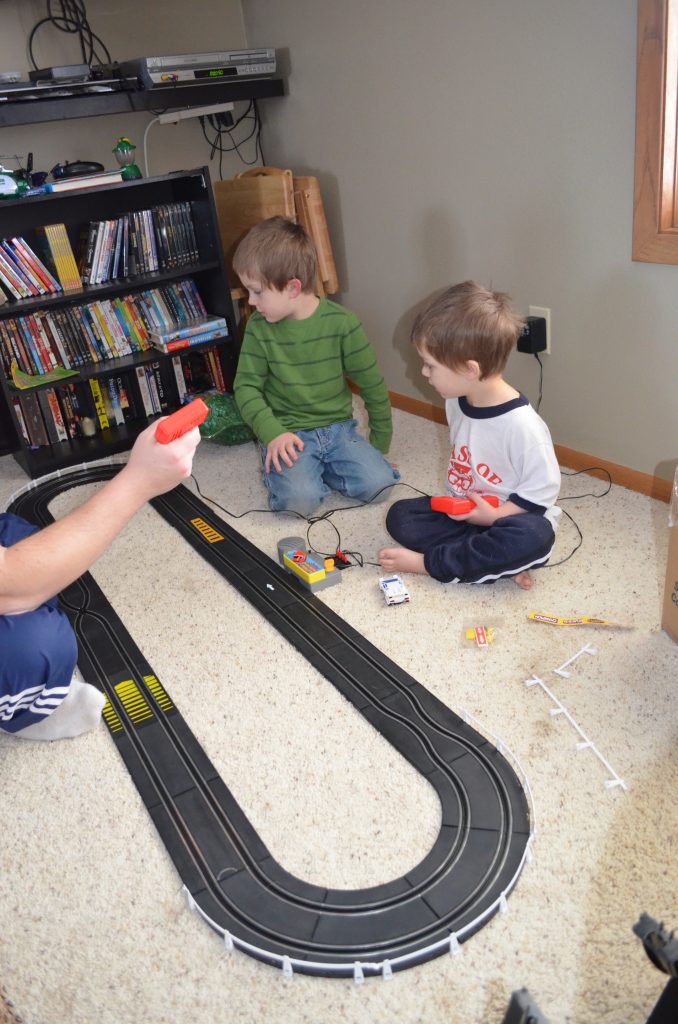 It came with 3 cars although only 2 are working which is perfect since we have 2 boys. I have to admit – my husband found something pretty amazing and I walked right past it for almost half a year! It was really cool. The cars spin around, and you can even build the track so that it does loopty loos too!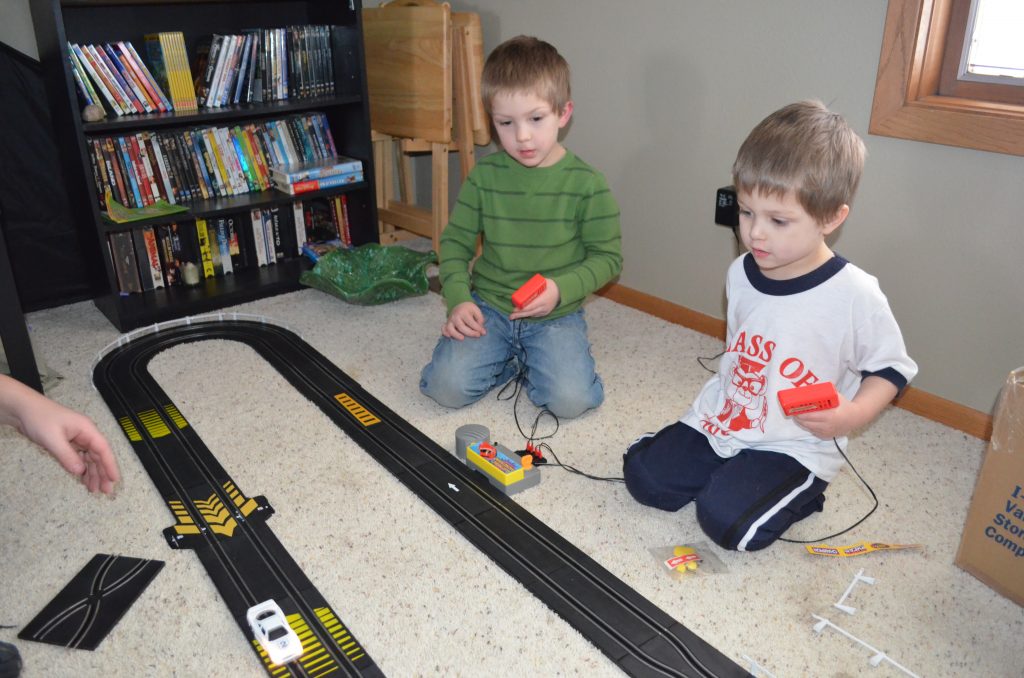 The cars are SO fast they will literally flip right off the track if you're not careful! A big SCORE for my husband who has found the most awesome thrift store find of the year!
Head over to Alissa's blog Fun Finds for Families to check out what she found at the thrift store this week! What have you found? Link up below or leave a comment and let me know!