Routines to Start Now for Back to School Schedules
This post may contain affiliate links, view our disclosure policy for details.
This post was sponsored by Nature Made® as part of an Influencer Activation for Influence Central.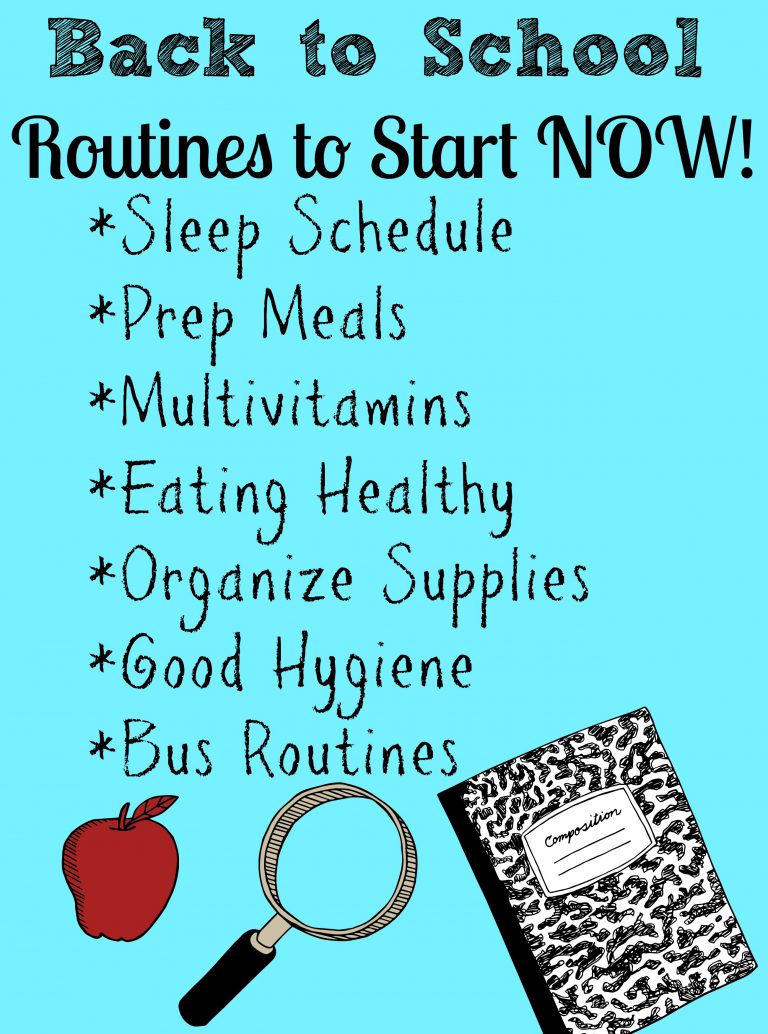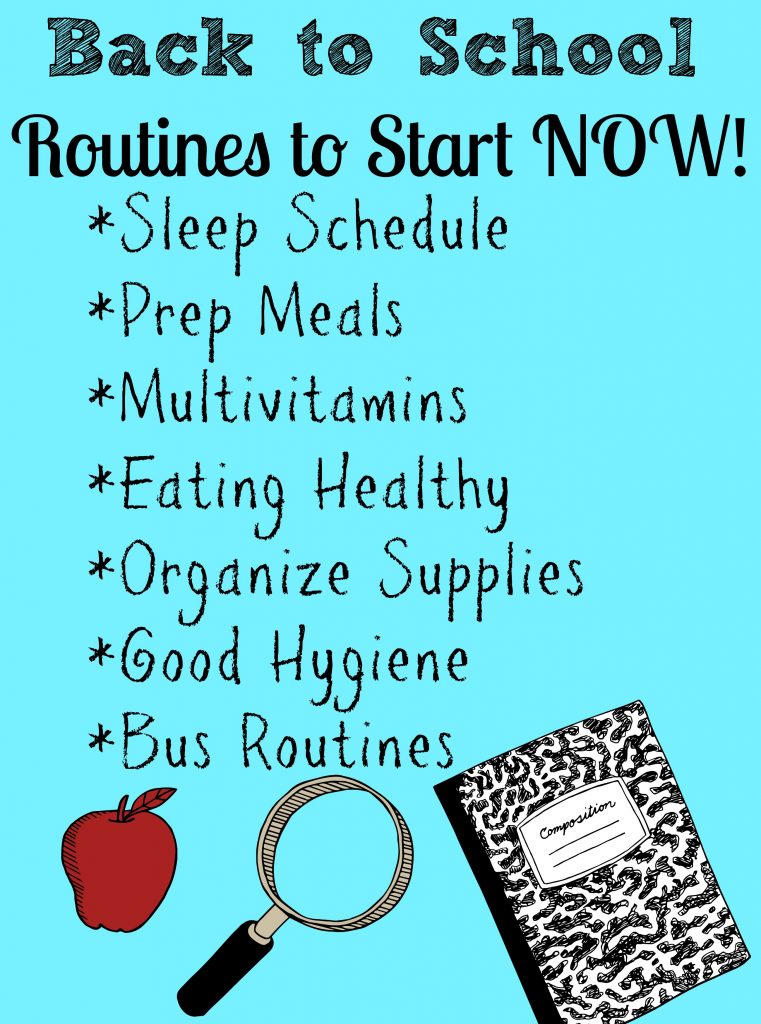 The back to school season is here!! My kids start NEXT WEEK and every year when this time rolls around I get my butt into gear and have a game plan. In fact by the time the beginning of August hits it's GAME ON! A game plan for less craziness, more fun family time before the routines kick in, and preparing us for the best choices I can possibly muster before the kids hit the germ zones the first week of school! Not only does that mean that we begin going to bed on time each night in preparation for the routine around school schedules but we also make sure we are eating healthy meals and continuing our daily multivitamin usage. Don't wait to start your routine of taking multivitamins for the first week of school to hit – start the routine now!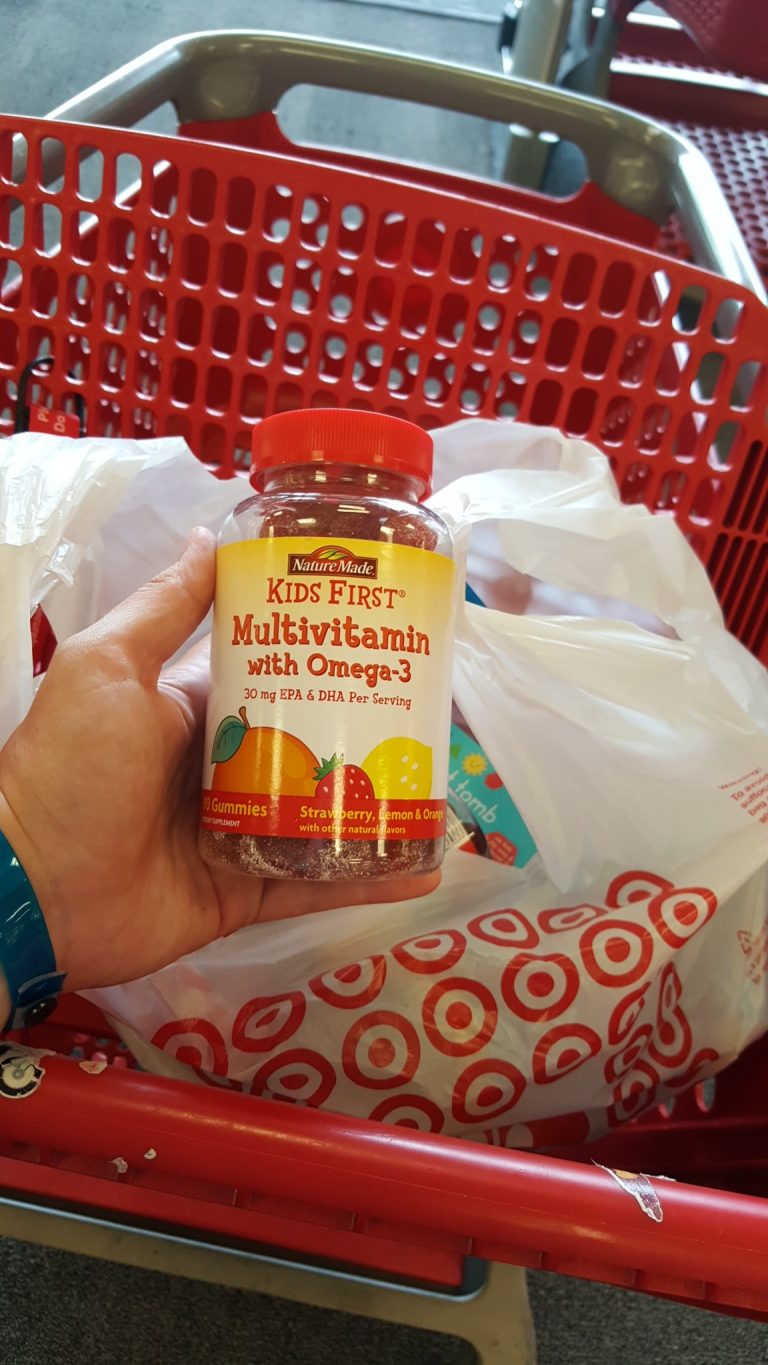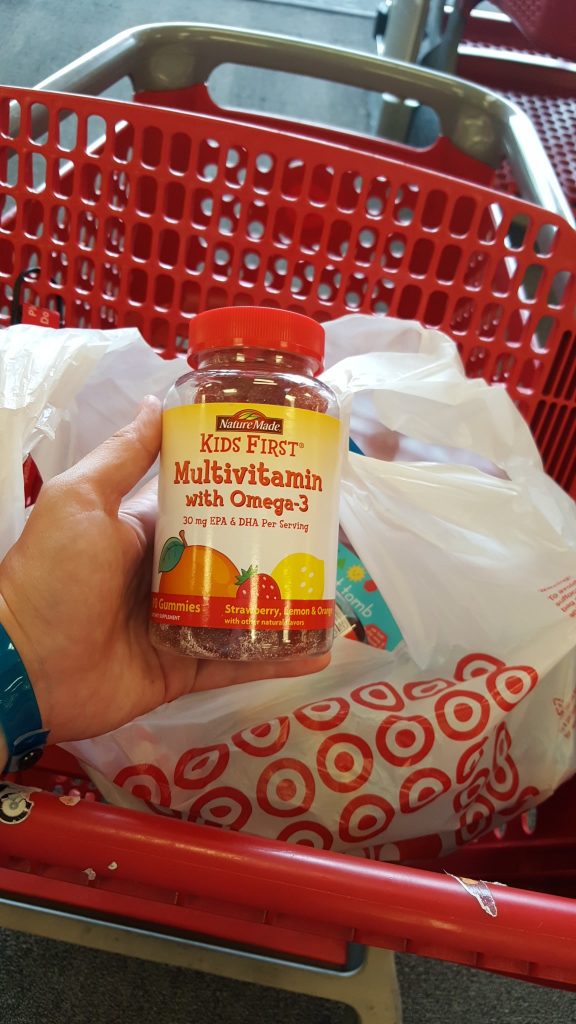 Target is my favorite place to go for back to school supplies and vitamins because of the style and variety of everything in the store. I have always been a fan of Nature Made® for my kids because of the gummy multivitamins and love that there are quite a few options in the Nature Made® KIDS FIRST® line. From multivitamins to multivitamins with Omega-3 and Vitamin C and even Vitamin D3 my kids definitely have a good routine now for going back to school next week. What really got me started with these is that I noticed they contain NO synthetic dyes or preservatives (or gluten or yeast!) in them which is a HUGE plus in my book.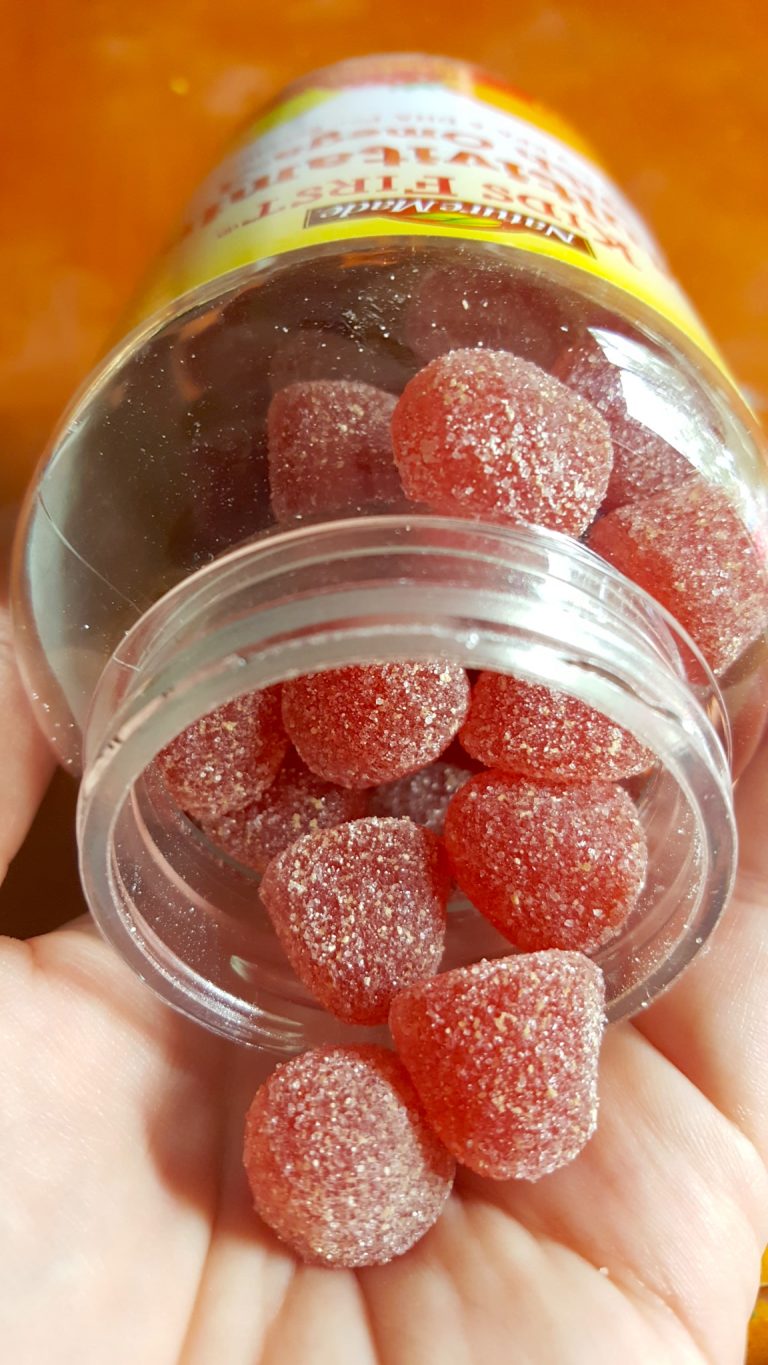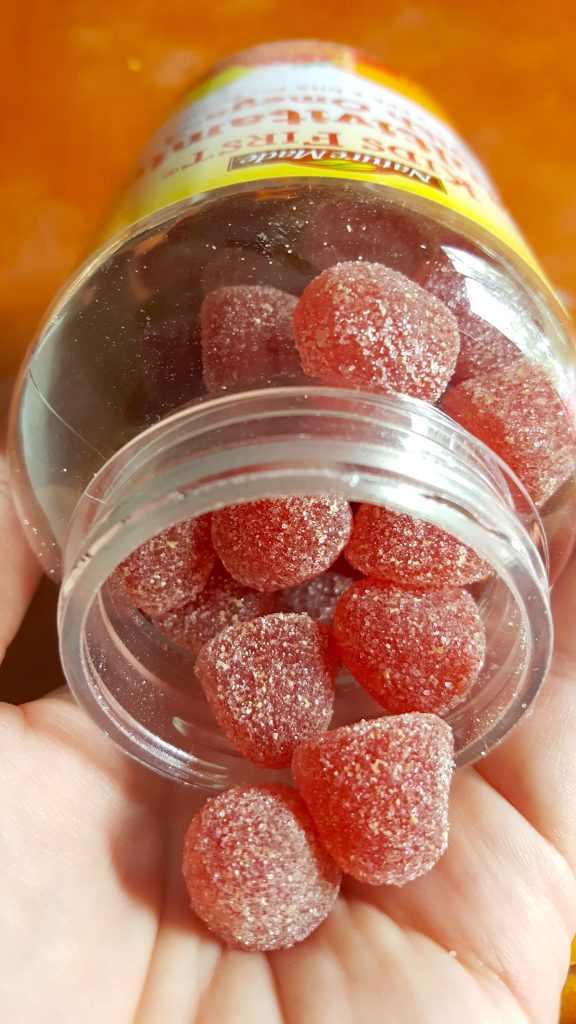 My boys have been taking the Nature Made® KIDS FIRST® Multivitamin with Omega-3 the past few weeks so I usually buy at least 2 bottles to keep me stocked. The first time they tried them they said "Mmmmm delicious!" – even my picky eater! I even gave my husband one to try and he liked it! We eat almost no fish in our house so I like to give the kids an extra boost of EPA & DHA on a daily basis to stay well rounded and love that these Nature Made® KIDS FIRST® gummies include it! They are found in the pharmacy aisles at Target all together by brand so it was easy for me to read all of the labels on the Nature Made® bottles and decide what would best fit my family. My kids love the multivitamin gummies and ask for them daily so it's a win win!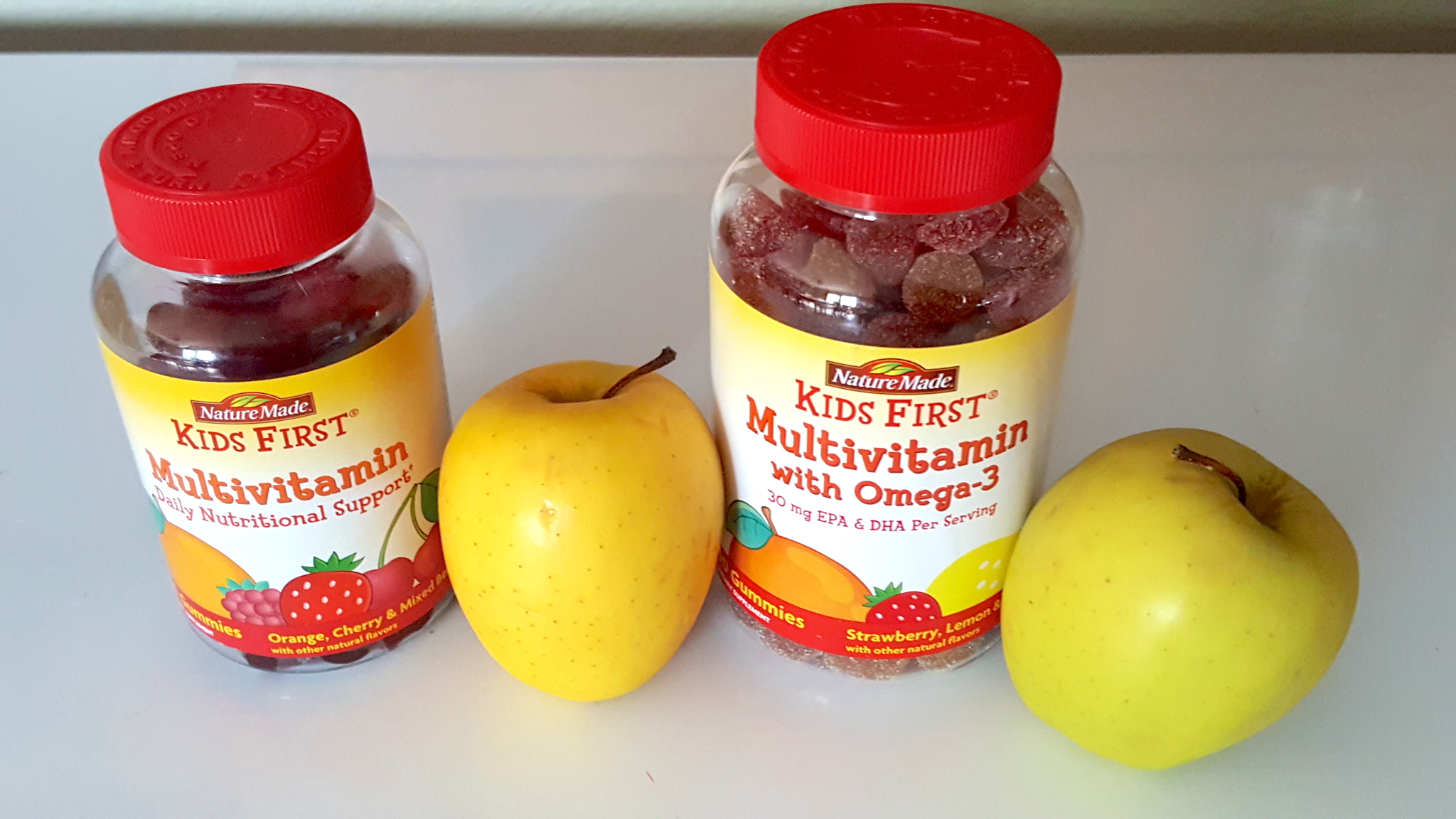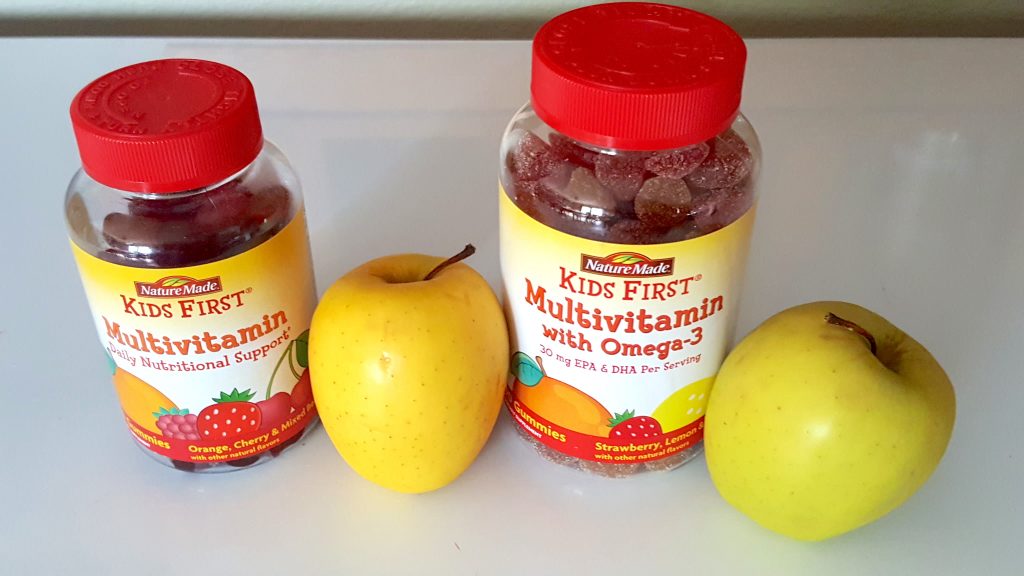 But as the school year starts we are reminded as a family that not all children have the opportunity to develop a healthy back to school routine. One of the most important things you can do while donating school supplies is also to also pick up a few extra bottles of Nature Made® vitamins at Target and donate them to your local homeless shelter or charity to help other families too! Give other kids the chance to start the school year off the best that they can and teach your kids not only about healthy choices but also helping others.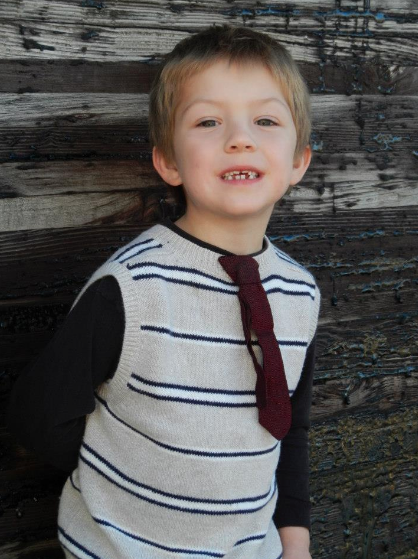 So take a deep breath, pull your thoughts and sanity together, and get your game plan together for the new school year! And don't forget to follow Nature Made® and Target on Facebook! Oh – and take lots of pictures! You'll want to stare back at those happy memories during the crazy school seasons!
†These statements have not been evaluated by the Food and Drug Administration.  These products  are not intended to diagnose, treat, cure, or prevent any disease.