Step2 Whisper Ride II Review
As you know I am a Step2 Test Drive Mom Blogger and I was so excited at Toy Fair this year to get a SNEAK PEAK of Step2's NEW fall product line! There were several things I REALLY liked including this SWEET kid's Corvette Bedroom set as well as this new All Around Easel for Two. Another thing our family has been wanting is a wagon of some sort since we didn't have one, and Step2 sent us this NEW Whisper Ride II so that we could give it a whirl and check it out! The box sat in my living room for a few days since I wanted my husband to put all of the parts together, but since he had just started working at a new school I decided to pull everything out myself and attempt it. Surprisingly it was very simple to put together! It took me about 15 minutes or so with my kids eagerly bouncing behind me!!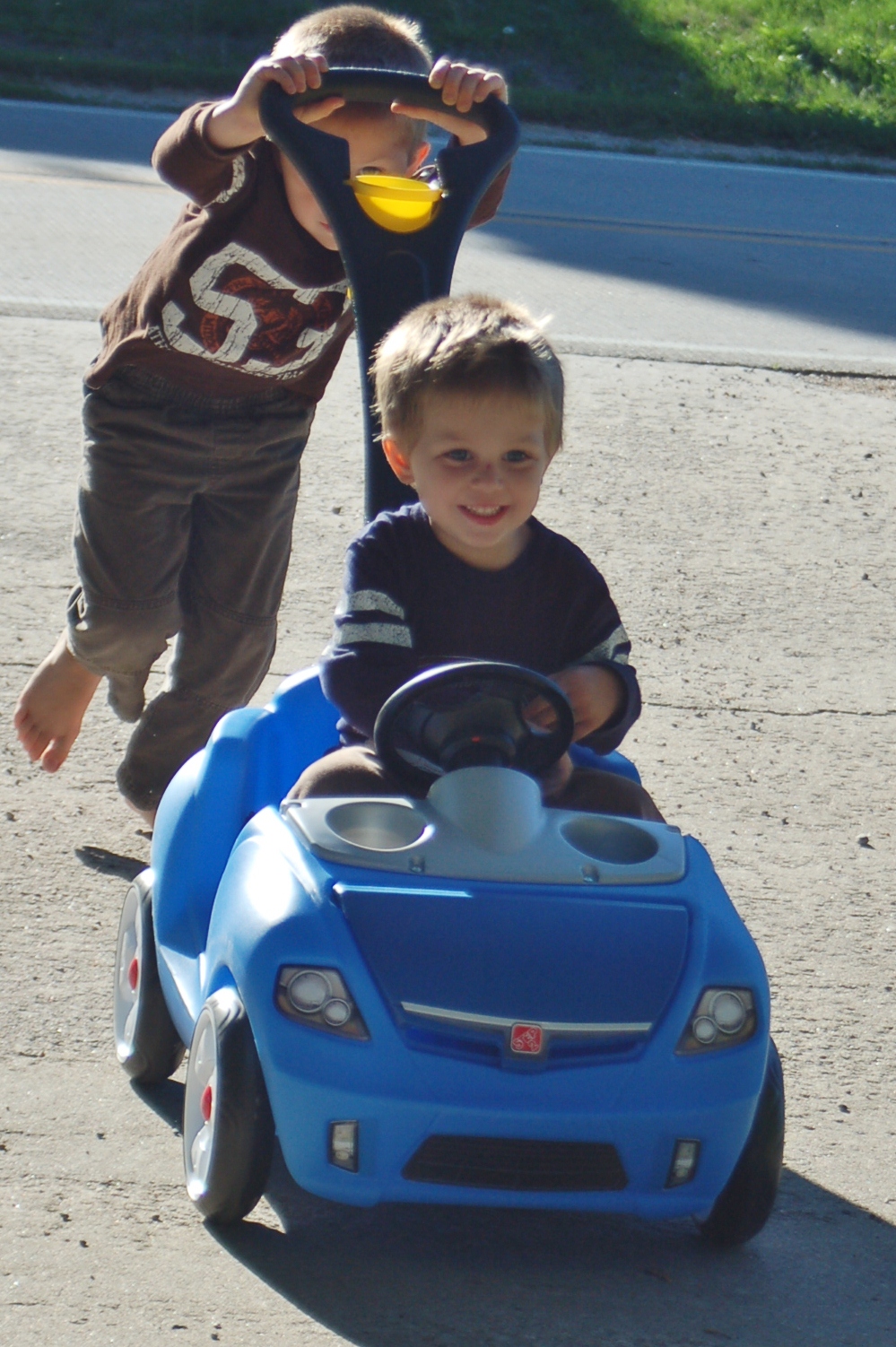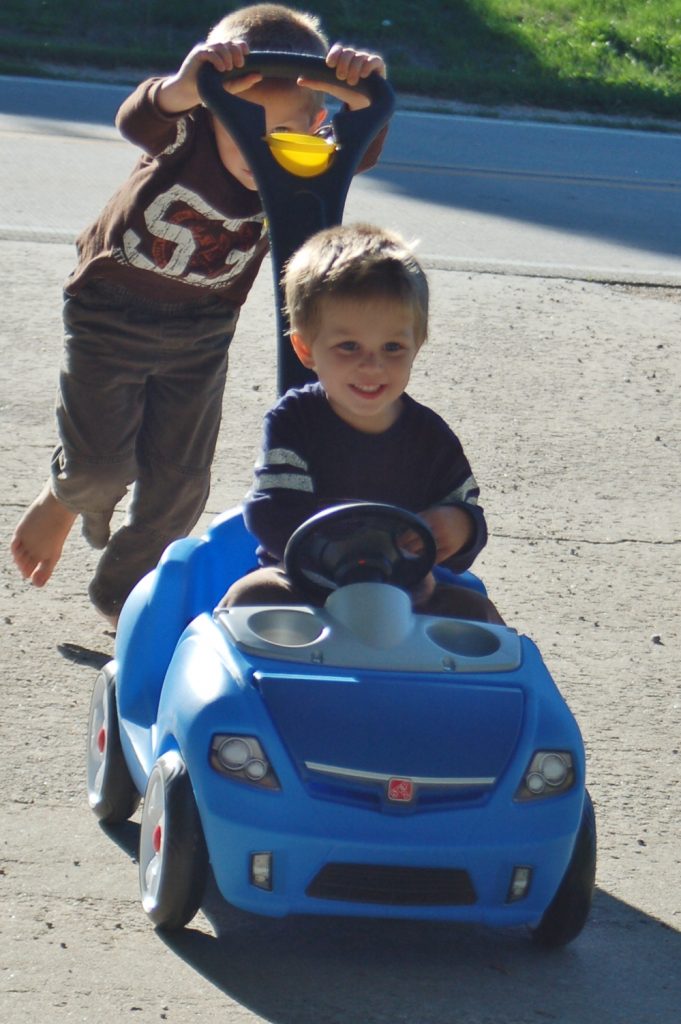 My 5 year old is at the weight limit for the Whisper Ride II (50 pounds) so only my 3 year old can ride in it. But my oldest son didn't seem to mind too much because that meant he could zoom his little brother around faster! I was impressed with all of the "mommy features" that were on the Whisper Ride II.
When my oldest was little I had to juggle drinks, snacks, and toys at the same time as pushing him in his stroller to ensure that everything didn't end up on the floor. Well this sweet ride has some nice storage that the kids can easily get and mom or dad doesn't have to hold!!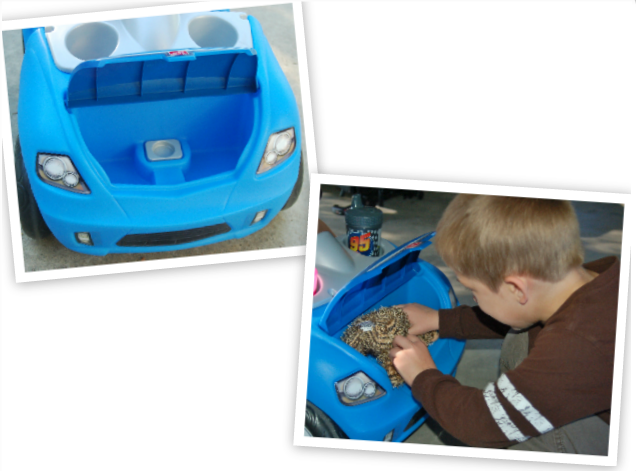 In the front of the car the entire hood opens up for storage. The kids can put their toys or snacks in it! OR mom/dad can put their keys, wallet, phone, etc. in it.Considering that this is a smaller type push wagon there is really a good amount of storage space in the front!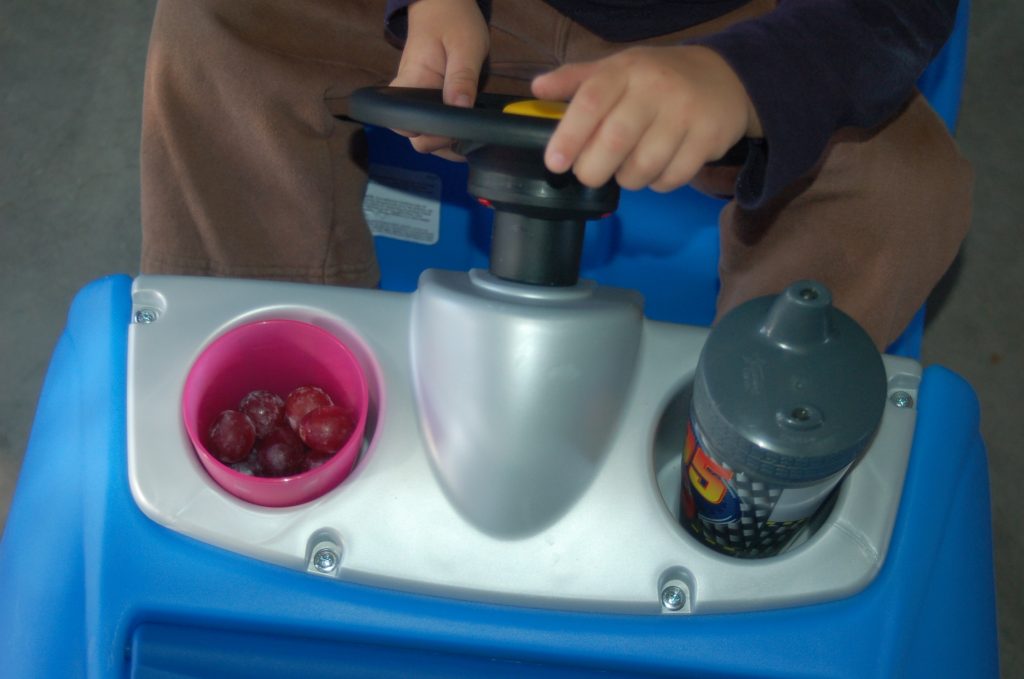 You'll also notice that right in my son's reach is a cup of his grapes and a sippy cup. These cup holders are plenty big enough for any type of sippy cup or cup of most any size!  The push handle on the wagon has a few nice features too! There is a hanging "cup" so that the parents can store their water bottles in it while they are walking the kiddos.
The enter handle also flips underneath the car for easy storage too which makes it SO much easier to put in the car!! We always used wagons like this when taking our kids to parades or even theme parks for the day. It gave them somewhere fun to sit and plenty of room for them to stretch out a bit when they get tired. Not to mention that they just look like the coolest kid ever in their own car!!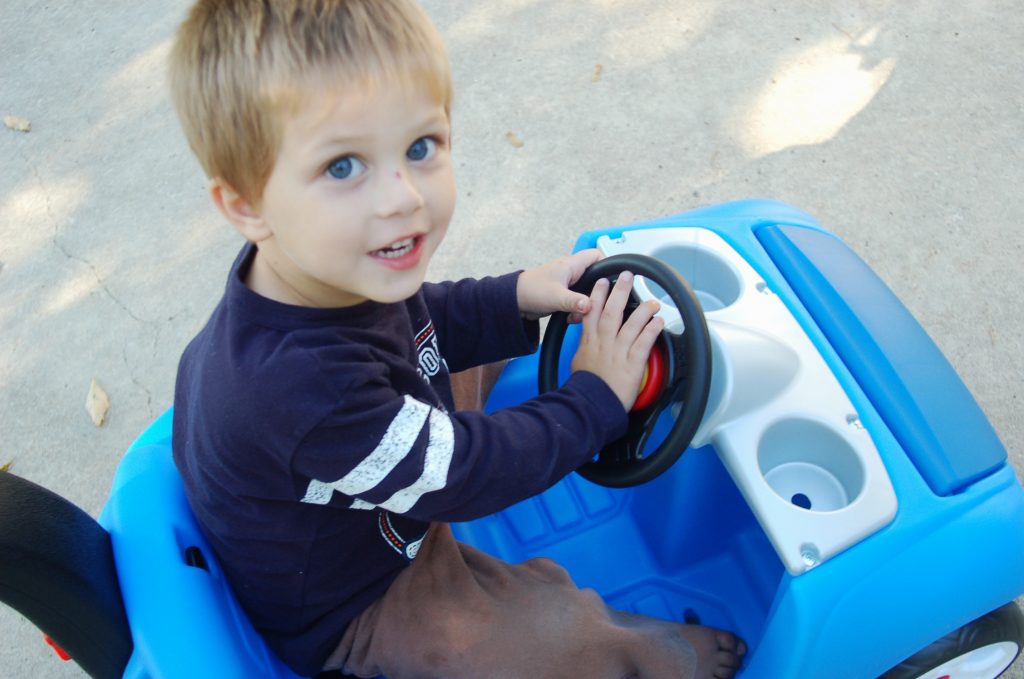 And of course you just CAN'T forget the horn!! 😉 I think that's my son's favorite part – just incessantly pushing on the horn. PLUS you can't really tell when my son is in the car but if you look in the photo below you'll notice that there is also a seat belt in the car so that you can safely strap your younger ones in!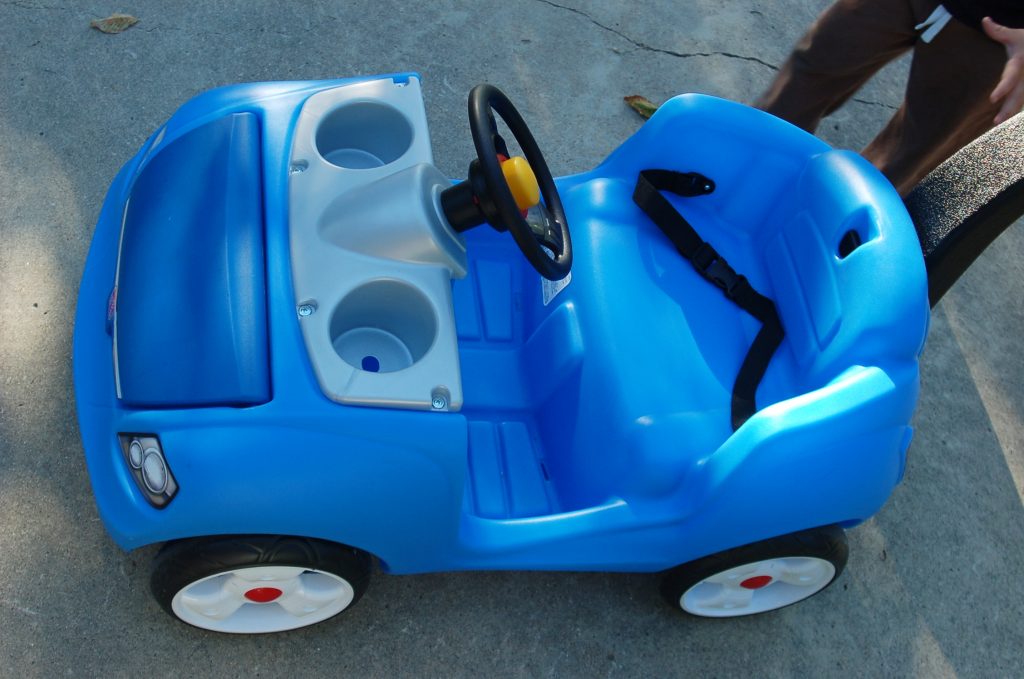 I have always loved Step2 products. I certainly don't need to tell you how much my kids LOVE their new car! Even before having kids to me Step2  products are synonymous with high quality. Some of the items may be a little pricier but they make up for it in HIGH quality and extreme durability.
I'm sure if you have a Step 2 cottage house in your yard it will be around for years, and passed on, and be around for years, and be passed on….well, you get the point! I really loved the new Whisper Ride II. The "extras" are very nice and I love that it has a seat belt for the younger kiddos to ensure that they won't try to get out when you're not looking! It's a fantastic product and retails for $59.99. If you don't want a large wagon or have just 1 kiddo I definitely recommend the Step2 Whisper Ride II.
UPDATE – We're still using this 4 years later!
Disclosure: I was not compensated for this review. I received the above product as part of the Step 2 Test Drive Mom Blogger team in order to use and form my own opinions. All opinions are my own.