Reading & Writing Fun at Home with LeapFrog Parties
This post may contain affiliate links, view our disclosure policy for details.
I was offered the featured products in exchange for hosting an in-classroom party. All products were donated to our local school. No compensation was received. All opinions are my own.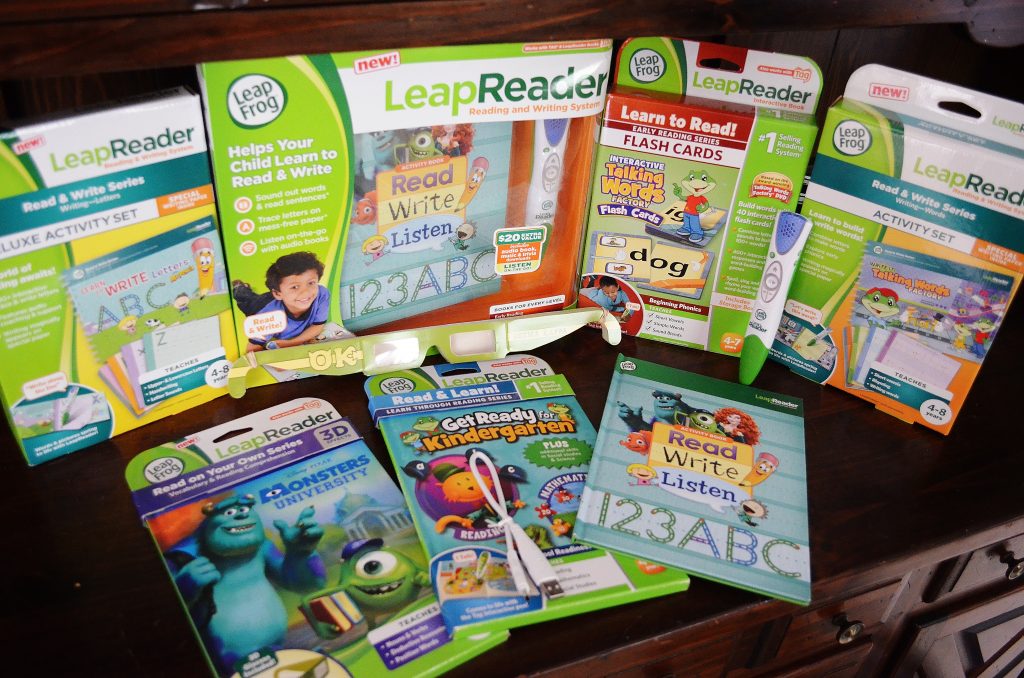 It is no secret that my children LOVE the LeapFrog Tag Reading system – in fact my oldest son taught himself to read by using the Tag pen…..but I wished several years ago that there was a fun way to help encourage him to write. I am SUPER excited to share with you about the new LeapFrog LeapReader line which not only incorporates the electronic reading pen but ALSO incorporates writing skills too! This really is a fantastic line and well-developed. You actually use your electronic "pen" to practice writing skills on mess-free paper which means that you can only "write" on the provided paper in the books! Our kindergarten students at school this year are struggling a bit with picking up on basic reading skills so I couldn't wait to get this into their classroom.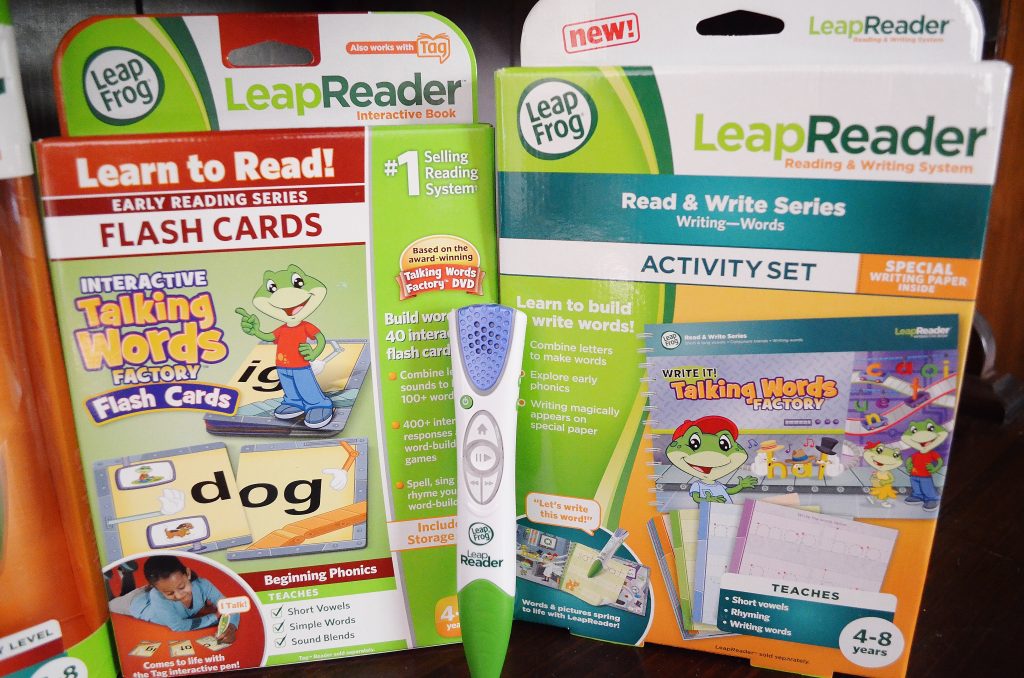 We were sent the Learn to Write Letters with Mr. Pencil Writing Workbook, the Talking Words Factory Writing Workbook, the Get Ready for Kindergarten book, Talking Words Factory Flash Cards, two interactive LeapReader pens, and a fun set of 3D glasses to go with the LeapFrog Disney-Pixar Monsters University 3D book! They sent us enough glasses for the entire class to use!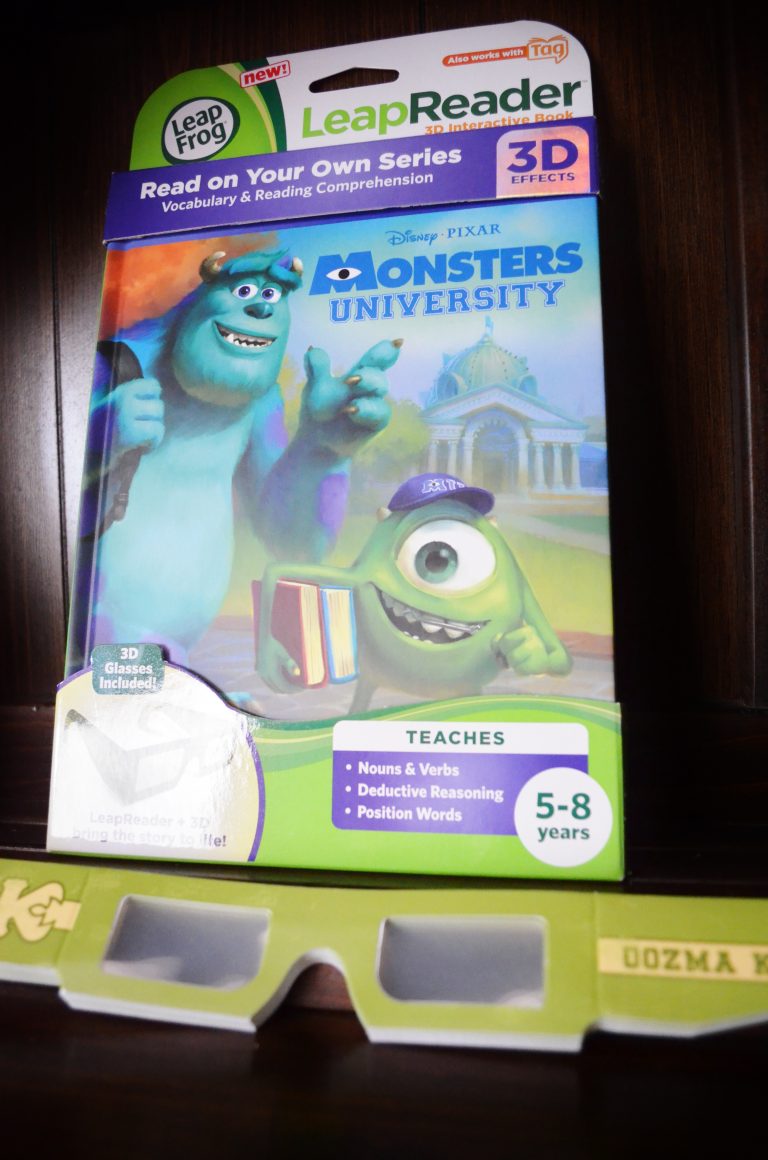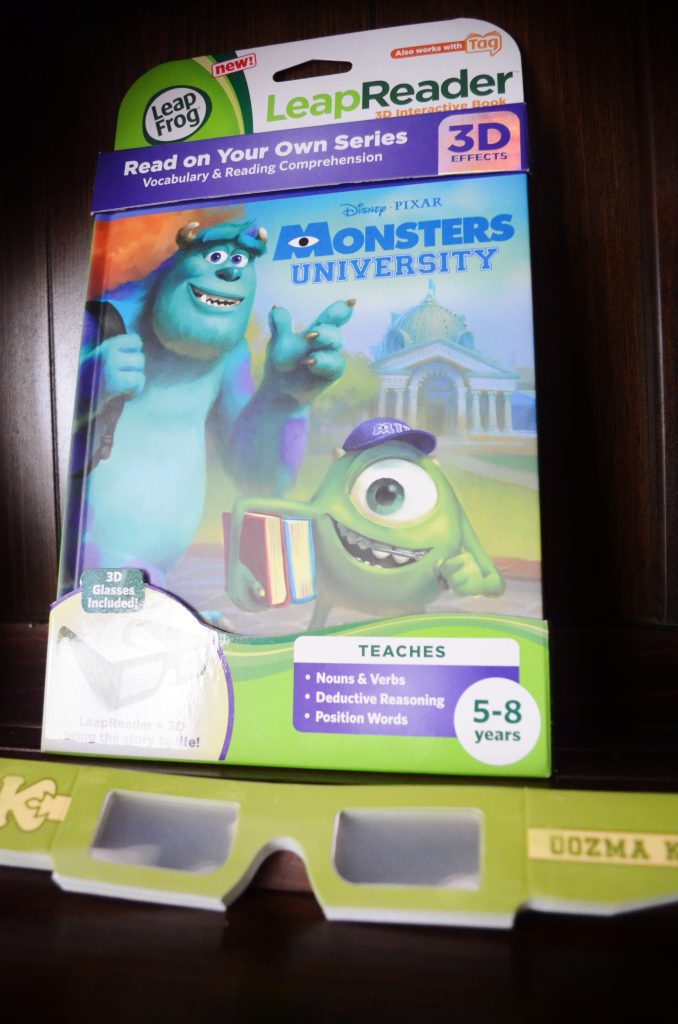 I volunteered to help in the classroom for our LeapReader™ "Ready, Set, Read & Write" party so we decided to do it after lunch, recess, and rest time to give the kids some "fun" time learning in the afternoon. All I had to do was hold up the Leapfrog "pen" and the kids were immediately interested! They quickly ran to their seats and eagerly waited for me to explain how to use the pen. We started by learning to touch the purple book icon with our pen to have the book page read to us. But the great thing is that you can use the electronic pen to touch each individual word and it will read just that word to you. This is great for silent reading and the kids are stumped so that they can continue their progress in individual center time.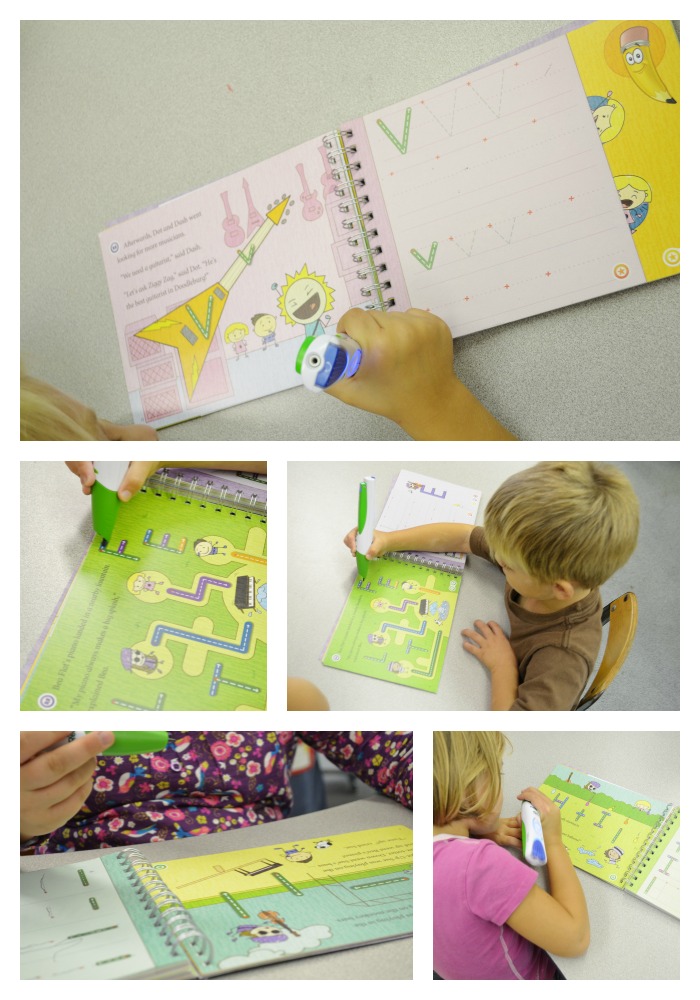 Of course the kids favorite thing to do was to use the pen to touch the star on many of the pages. The star represents a "game" which is really an interactive learning session. Above you can see the students "playing" the game where they actually had to take the pen and practice writing the letters or following the shapes. If they didn't trace it correctly or follow the directions they couldn't move on. Although the kids thought they were just playing a game and having fun it really reinforced their learning and practicing time.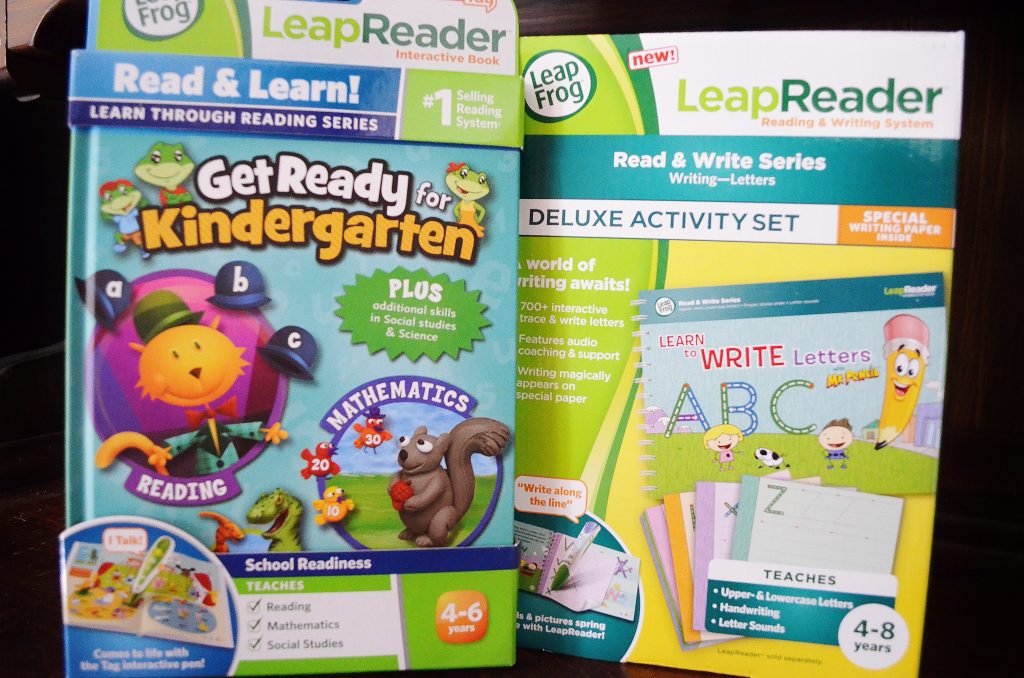 On the front of each book or flashcard product it will tell you what the age range is but it also lists our exactly what skills are learned by using each set. I HIGHLY recommend these products for every single child. Whether your child is in preschool, homeschooled, public school, private school, or any other situation you will not regret them learning more reading or writing in a fun way. Even my 6 year old who is an amazing reader (on a 4th grade reading level) still loves to use these books just for "fun".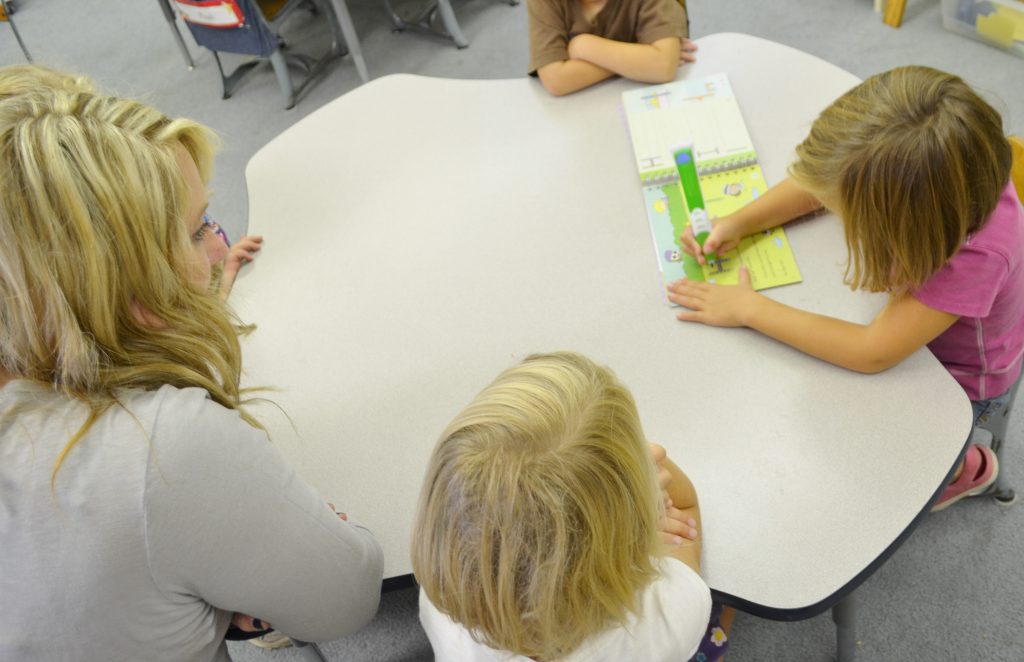 For my family we always kept these learning products in the car since we drive a lot. This way our boys could use them in their "downtime" and still keep learning! In the classroom they are great for individualized center time or in small group sessions like we did during our party. We had four students sit at a table with the teacher and each child had the opportunity to do one page and then passed it to the next student. They all took turns (another great skill!) listening to the story and then completing the "game" on each page.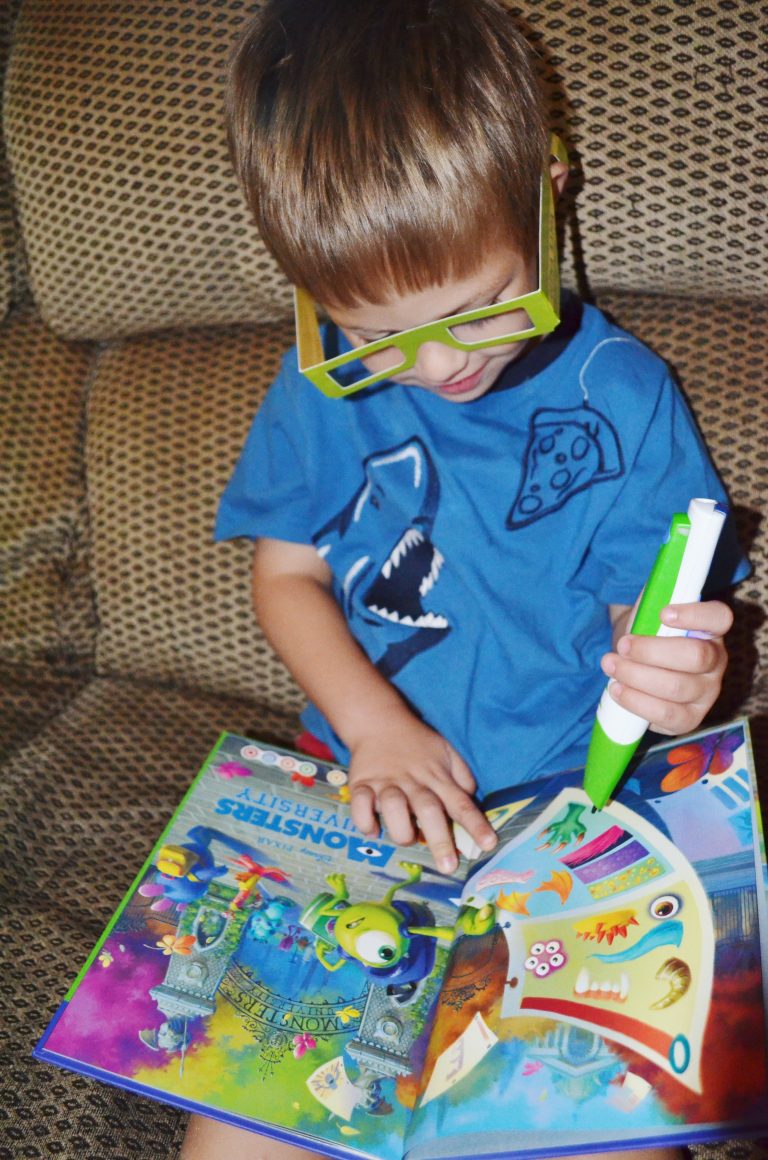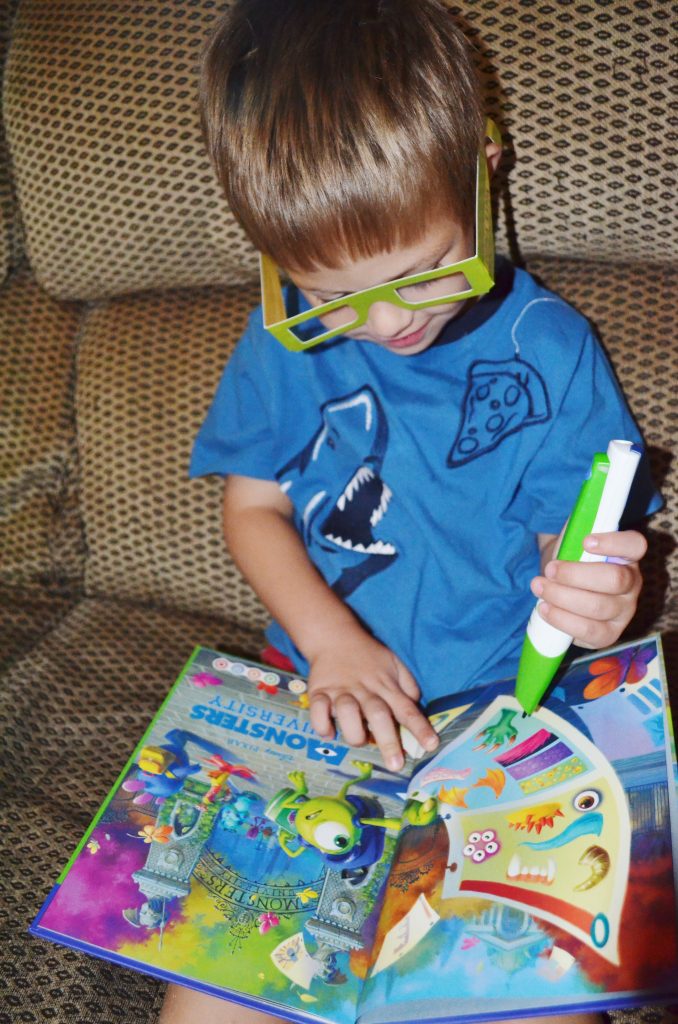 There are several new things about the LeapReader that I LOVE compared to the original Tag version. One is that I don't need batteries anymore!! WHOO! You can charge it simply by using the included USB chord (phew!). Also is the HUGE benefit of practicing writing. Each writing book set included an additional pack of practice "paper" that the LeapReader can write on. And it ONLY writes on that practice paper – it does NOT write anywhere else. The new electronic LeapReader pen is also slimmer so it is more realistic than the Tag pen in regards to gripping a writing device.
 I know many of you are already familiar with the original Tag system and this LeapReader system is very similar – just better! You can find more details and products here and of course you can always e-mail me if you have any specific questions as we are very familiar with the systems!